Yesterday we highlighted three SLT-inspired moves that you could do anywhere anytime you have a few minutes to squeeze in a workout. Today, we're taking it up a notch. SLT instructor Kristen Fennessy is showcasing her three favorite SLT-inspired moves for heart elevation, so you can work on building your cardio strength while you burn calories and melt fat.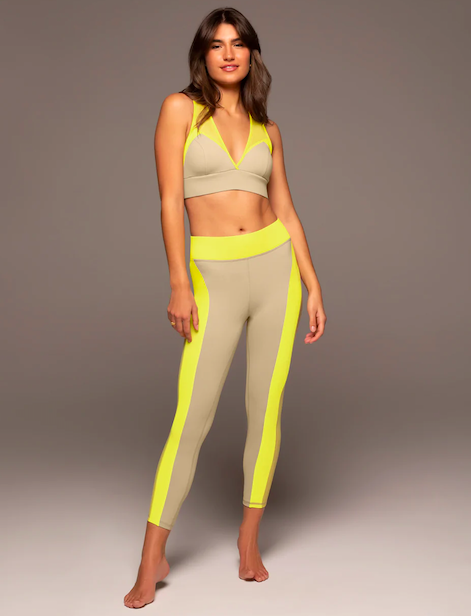 For our shoot, Kristen wore a set from Michi, which truly takes the fashion in atheleisure to the next level. Both the Flash Longline Bra and Flash Legging are not only stunning from all angles, but as supportive as they are aesthetically pleasing.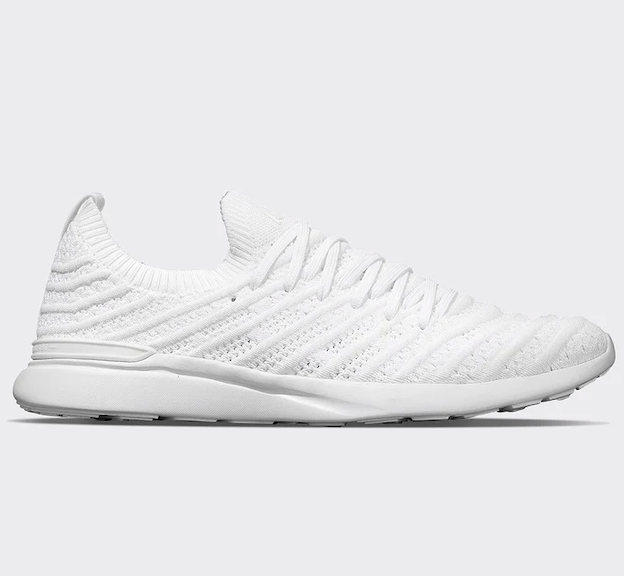 To complement this outfit (or any outfit…), there are no better sneakers than APL… in my humble opinion. And out of all their styles, the TechLoom Wave is my favorite (even though their latest launch is pretty stellar, too. And don't forget their kids line!). I've worn this APL style sneaker for everything from high intensity bootcamps to long runs to long impact workout classes and they've always felt amazing. While it can be fun to go bold with bright shades or neon, the TechLoom Wave in White is a versatile classic that will work year-round for any workout.
So, now let's dive into the moves! Here are three SLT-inspired moves you can do anytime you have a few minutes to squeeze in a workout to get your heart rate up.
Momtastic Exclusive: Three SLT-Inspired Moves For Heart Elevation
Mountain Climbers

"Start in a plank position with your hands directly over shoulders, feet hip width apart parallel and abs squeezed up and in tightly. Stabilize through your core as you alternate running your knees to the chest quickly, maintaining a flat back. Maximize your fastest pace for 30 seconds for the ultimate cardio blast."

Mountain Climbers

Walk The Plank

"Begin by lowering down to the forearms, stacking the shoulders shoulders directly over the elbows. Walk the legs back to a plank position  squeezing the thighs, knees and feet together tightly. Begin to alternate pressing to each hand, then back down to each forearm for roughly 30 seconds. Keep your back flat, core engaged and legs together working at a fast pace to get the heart rate all the way up."

Walk The Plank

Side Plank/Thread The Needle

"Set up on the floor by propping up onto the forearm of the working side oblique. Walk the legs out straight and stack your hips squaring your body forward. Reach the top arm up to the sky and squeeze the oblique as you wrap your hand around your waist. Squeeze the oblique as you follow your hand with your gaze for an added twist, then reach the arm back up towards to starting position. Other variations include holding the top arm to the sky, popping the hips and floating the top leg for an extra burn. If a modification is needed, drop down stacking your knees. This can be done for up to 30 seconds."

Side Plank/Thread The Needle