Motherhood is tough enough without adding a mastectomy to the mix. Unfortunately, life has its way with moms, and sometimes, you have to say goodbye to your boobs. Whether you're fighting cancer or taking prophylactic action as a previvor, the post-mastectomy period can be rough to get through. We're going to help make it as comfortable as possible with a handful of items you can purchase on Amazon. By stocking up on these essentials before your surgery, you'll be able to ease into the recovery period and take care of yourself even as you take care of everyone else.
Everything moms need after a mastectomy
Button-Up Pajamas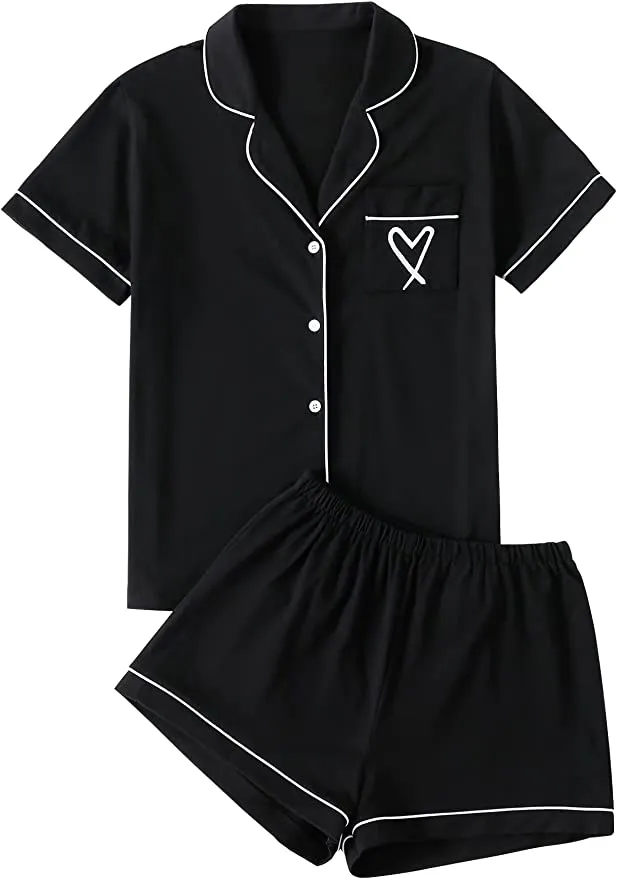 After a mastectomy, you need to rest, so PJs are a no-brainer. However, now that you can't lift your arms over your head, getting dressed can be an ordeal. Button-up PJs to the rescue! Order several pairs so you can change as often as necessary. Consider these your uniform while you recover.
Drain Holders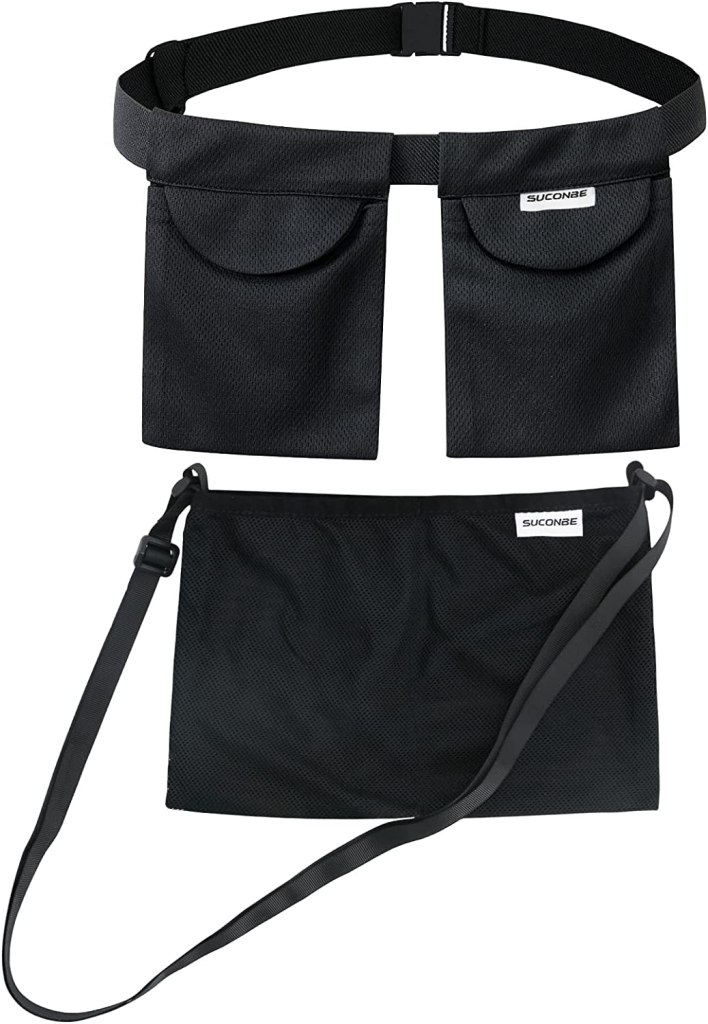 Surgical drains will be the bane of your existence post-mastectomy. But a couple of adjustable drain holders will make toting your bodily fluids around more bearable. This twofer of drain holders allows you to use one pair around your waist for everyday use and another to hang around your neck while showering. And, yes, you need both.
Mastectomy Pillow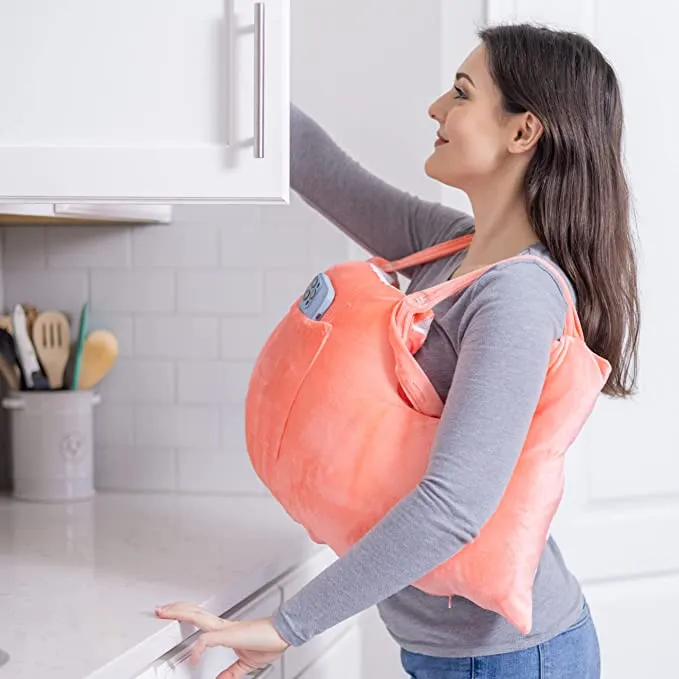 Why would you ever wear this ridiculous pillow? Because your chest is going to be sorer than it's ever been before (yes, even worse than while you were breastfeeding). And with kids, you need to protect that tender swath that is your aching chest. Enter this mastectomy pillow, which you can hang from your shoulders and/or neck. The pockets help you tote your essentials, like earbuds, your phone, or your pain meds wherever you go (which is basically just to the bathroom and back to bed again). You can also slip ice packs into the pockets if your doc gives you the OK to use cold therapy. Best of all, it will protect you from unintentional kid bumps and also provides a place to rest your arms while sleeping.
Wedge Pillow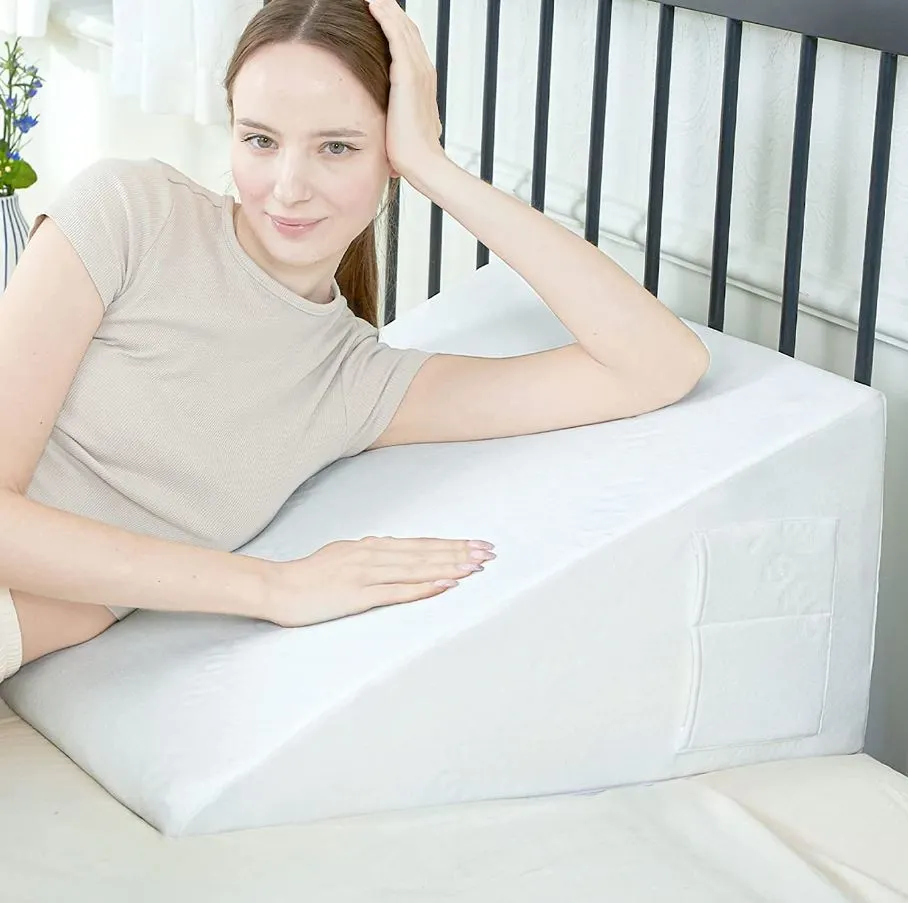 Let's get real: sleep is going to be a struggle post-mastectomy. But an abundance of pillows can help get you to dreamland sooner. This wedge pillow will keep you properly propped up while your drains are still in. We can't promise a perfect night's sleep, but it's definitely more comfortable (and beneficial) than lying flat on your back.
Pregnancy Pillow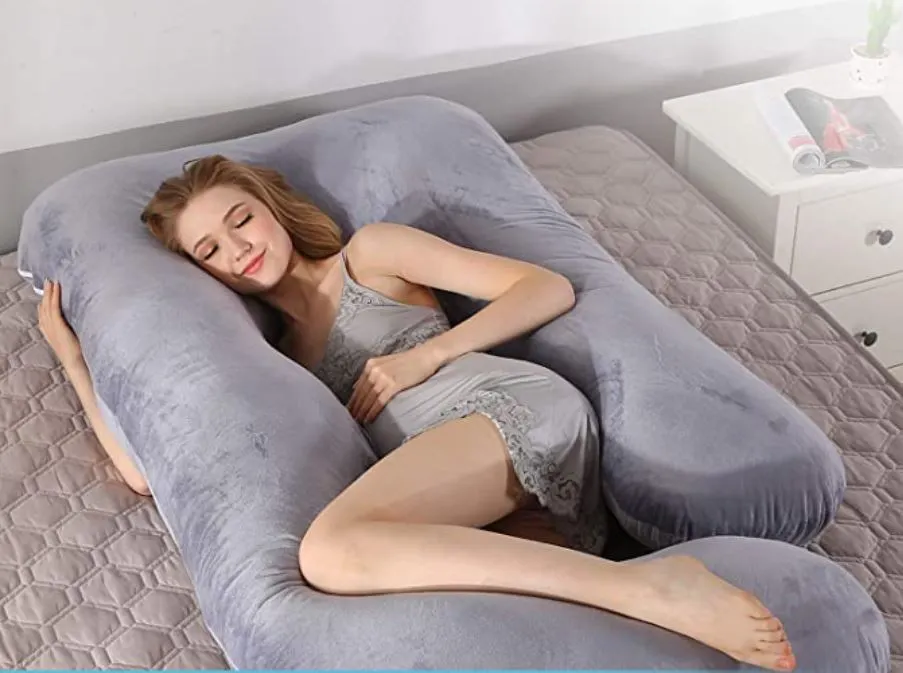 Pregnancy pillows aren't just for pregnancy anymore! This pillow will be a lifesaver post-mastectomy to provide all-encompassing support during the many hours you'll spend in bed post-mastectomy. Simply place it on top of your wedge pillow to create a comfy pillow fort. If you want to go all out, wear your mastectomy pillow on top of your chest. Warning: your kids are going to be so jealous.
Pedialyte Popsicles
Hydration is key to recovering from surgery, but plain old water might not be appealing post-mastectomy. Pedialyte is delicious, low-calorie, and has electrolytes to help you recover. Get a multi-box pack so you can freeze some to eat as popsicles and refrigerate the others to mix your own drinkable Pedialyte with water.
Nutri-Bullet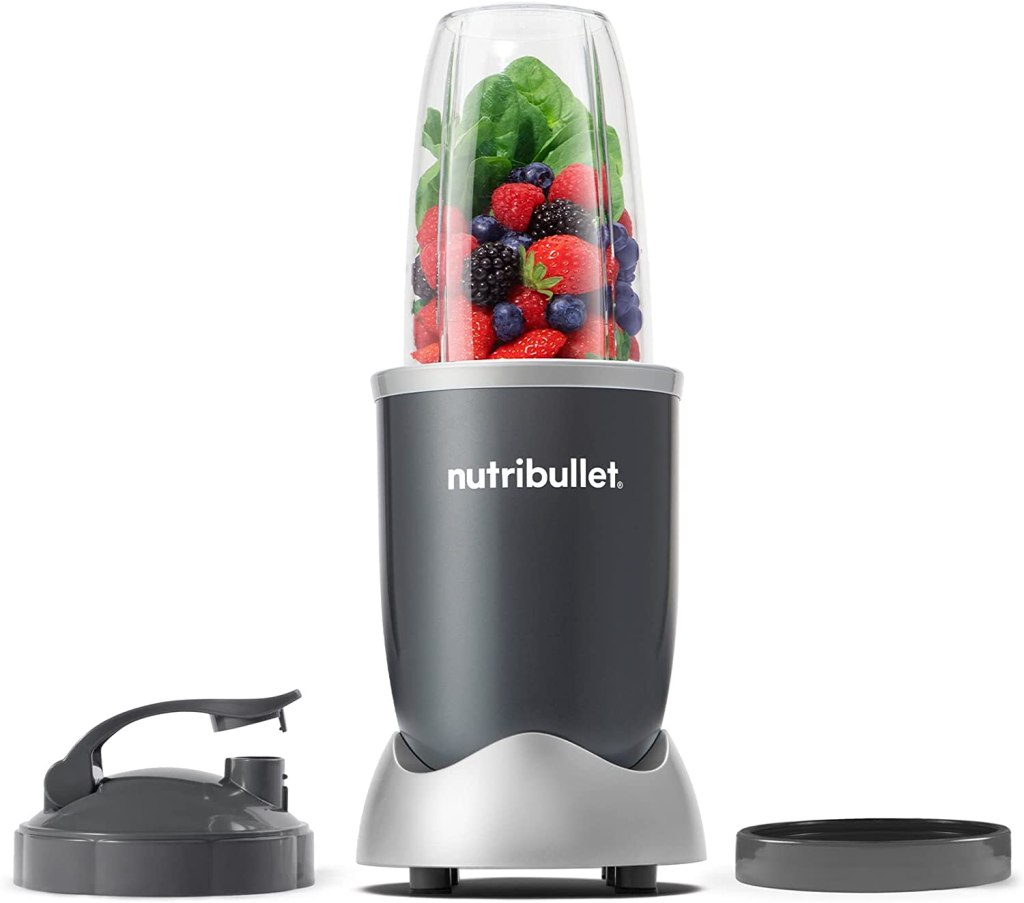 If you've made your mastectomy public knowledge, we hope you're lucky enough to have a meal train coming your way. Whether or not that's the case, you will have times when you either don't want to eat a big meal or you just need a quick, soothing snack. This is when you need a reliable blender to whip up something smooth and delicious. This should be the extent of your culinary efforts during the post-mastectomy recovery period. If you really want to spoil yourself, sign up for a smoothie delivery service like Daily Harvest. No matter what kind of smoothie you make, add a scoop of protein powder (we're partial to Orgain vegan protein powder in chocolate flavor) to make sure your body can start rebuilding post-mastectomy.
3M Medipore Soft Cloth Surgical Tape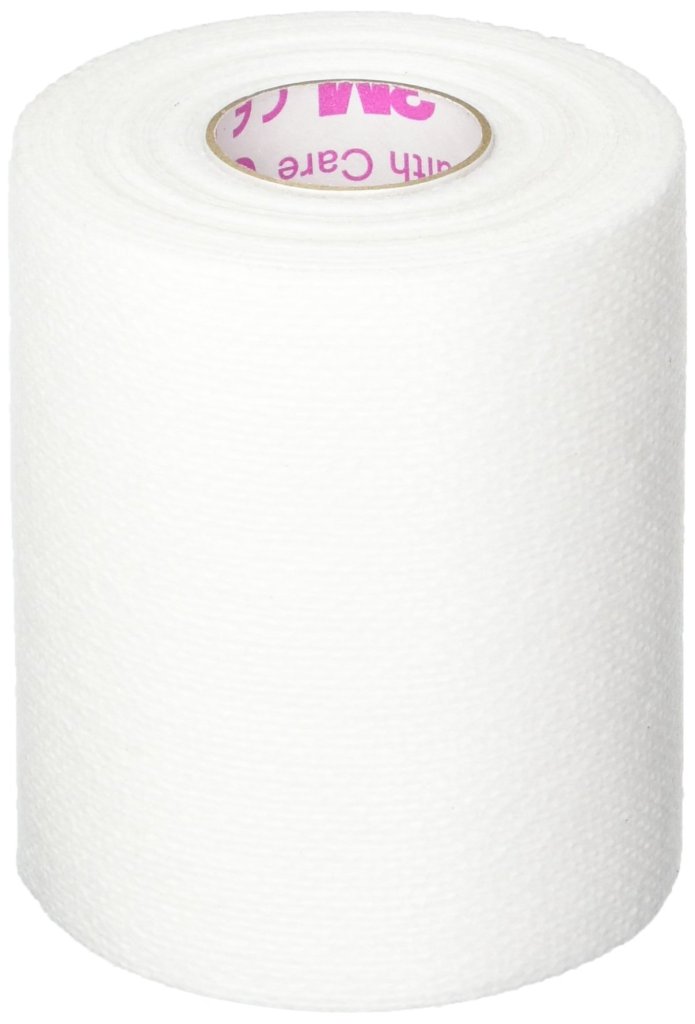 Those aforementioned annoying drains need to be taped into place, as does the gauze (see below) that you'll use to soak up any leakage. This medical-grade tape tears easily and sticks to your body without irritation.
Gauze Pads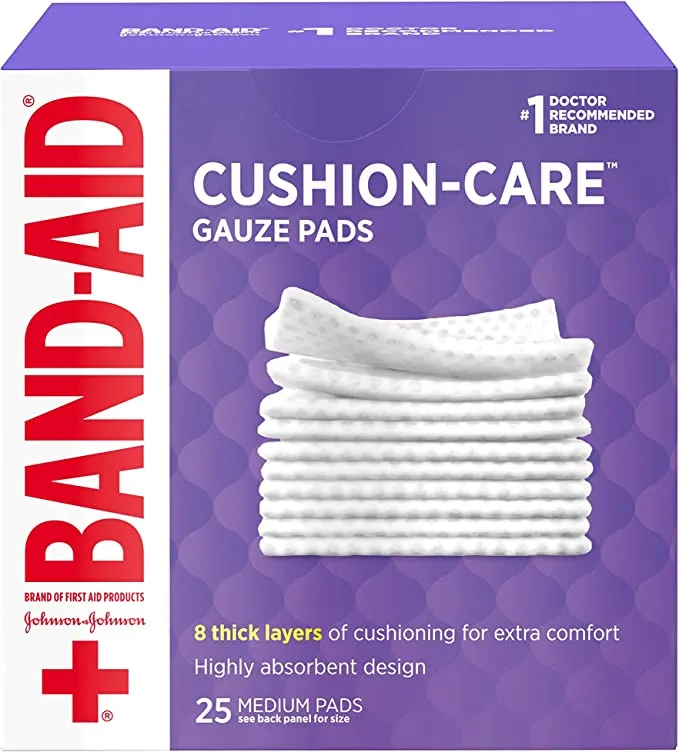 Surgical drains are incredibly uncomfortable, but by using gauze and surgical tape, you can create a pillow (recurring theme!) around the drain sites. Gauze pads help prevent jostling, and they soak up any leakage from the drains themselves.
We wish you the best of luck with your mastectomy and hope you have a speedy recovery!
Momtastic is a participant in the Amazon Services LLC Associates Program, an affiliate advertising program designed to provide a means for sites to earn advertising fees by advertising and linking to Amazon.com.