Daly City, situated just south of San Francisco, offers a wealth of family-friendly activities that combine the beauty of coastal California with urban charm. Whether you're a local looking for new adventures or a visitor exploring the area, Daly City has something to delight every family. Here are the ten best family-friendly activities to enjoy in Daly City, California.
1. Thornton Beach State Park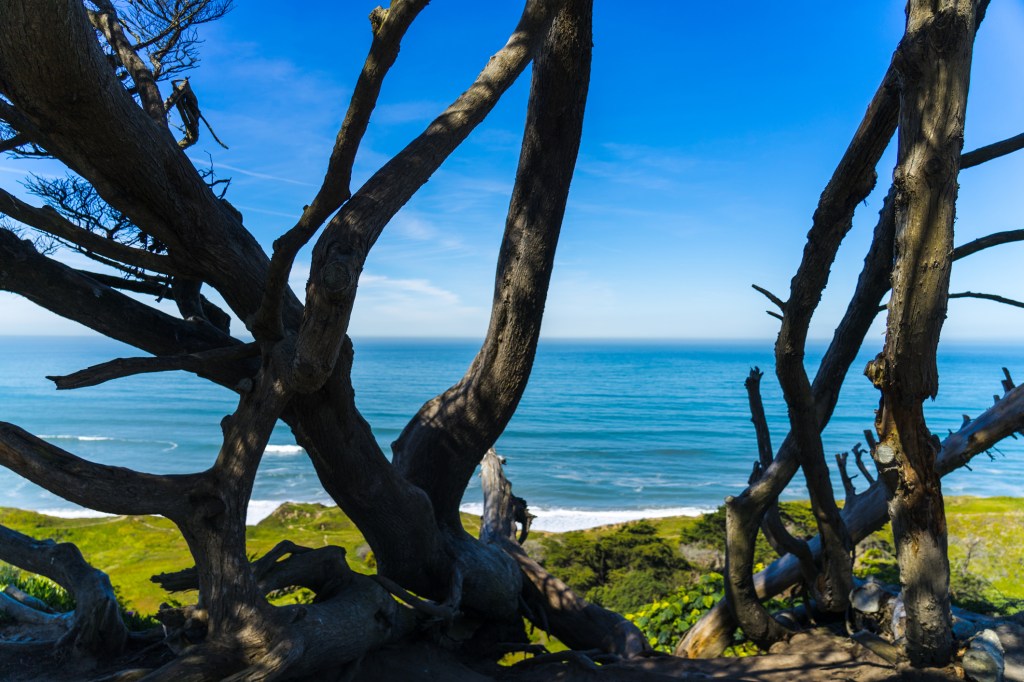 Start your family outing at Thornton Beach State Park. This serene coastal park features a sandy beach, tide pools, and breathtaking views of the Pacific Ocean. It's a great spot for picnics, beachcombing, and flying kites with your kids.
2. Palisades Park
Palisades Park is a beautiful place to spend quality time with your family. It offers walking trails, lush greenery, and picnic areas with panoramic views of the ocean and the cityscape. It's a perfect setting for a leisurely family picnic.
3. Fort Funston
Fort Funston is a haven for outdoor enthusiasts. This former military site boasts hiking trails along coastal bluffs, where you can observe hang gliders soaring above the beach. It's an excellent location for family hikes and exploring the rugged coastline.
4. Serramonte Center
Serramonte Center is a shopping mall with a family-friendly twist. In addition to shopping, it offers a play area for children and an arcade, making it a great place for kids to have fun while parents shop.
5. Visit the Pacifica Pier
A short drive from Daly City, Pacifica Pier is a fishing destination with stunning coastal views. It's a great place for families to watch the sunset, try some pier fishing, or simply enjoy the ocean breeze.
6. Westlake Park
Westlake Park is a community park with playgrounds, sports courts, and picnic areas. It's an ideal place for kids to burn off energy, play games, and enjoy outdoor activities with the family.
7. Daly City Farmers' Market
Experience the local culture and fresh produce at the Daly City Farmers' Market. It's a vibrant place where you can introduce your family to the flavors of California while enjoying the community atmosphere.
8. Crown Beach Memorial Park
Crown Beach Memorial Park is a serene park with a lake and walking paths. Families can have a peaceful day out, feed the ducks, or take a leisurely stroll while enjoying the natural beauty.
9. Sweeney Ridge Trail
For families who enjoy hiking, the Sweeney Ridge Trail offers scenic views of the Pacific Ocean and San Francisco Bay. It's a moderate hike suitable for older children, and the views from the ridge are worth the effort.
10. Daly City Library
The Daly City Library is more than just a place to check out books. It often hosts family-friendly events, reading programs for kids, and educational activities. It's a great way to encourage a love of reading and learning in your children.
The 10 Best Family-Friendly Activities in Daly City, California – Summary
Daly City, California, is a city that embraces the natural beauty of the coast while providing ample opportunities for family fun and relaxation. From scenic parks and beaches to shopping and cultural experiences, Daly City offers something for everyone. So, pack your bags, gather your family, and explore this vibrant city on the California coast. Daly City welcomes you with open arms and a host of exciting activities to enjoy with your loved ones.