My philosophy on oral sex: Giving is as good as receiving. As long as you know what you're doing, that is. The mechanics of giving your guy a blow job and how to give a blow job are fairly basic, but tailoring your technique to his needs takes refinement. But here's the thing: As a mom, it can be tough to find the time to experiment between the sheets — at least the way you did before you had kids. So, I'm going to tell you how to give him an amazing blow job in three minutes or less. Just make sure you get your turn first…
The Warm Up
Don't reach for his belt buckle right away. Start with a little foreplay. Leave a trail of lingering kisses from his neck down to his sensitive chest. Throw in a little tongue and a nibble or two to keep him on his toes. Then follow a path down his abdomen to his penis. If he still has his pants on, take your time unbuttoning them and pulling them off. But wait, we've only got three minutes, you say. Won't foreplay take too much time? Lucky for us, most men won't need too much motivation to perk up. Foreplay builds anticipation and will heighten his sensitivity when you finally get down to business.
The Main Event
This is the moment he's been waiting for. So, make the most of it by following these secrets to blow job success…
1. Treat his penis like an ice pop. Start at the base and lick your way up to the top before taking him into your mouth. The tip of his penis is super sensitive, especially his frenulum, the small spot right below the head on the underside (that's topside if you're between his legs). Give this spot a bit of tongue, and he's putty in your hands.
2. Keep things nice and slick. Gently slide the head of his penis into your mouth and lubricate him naturally. Gradually slide him deeper and deeper into your mouth until he glides in and out smoothly. 
3. Leave your teeth out of it. Tuck your lips around your teeth to shield his sensitive skin. Nothing will kill the mood faster than a scrape on his penis.
4. Vary the amount of suction. Don't burn yourself out by giving it your all right away. Throw in a hum or a moan while you're at it — they'll make your throat vibrate, which will add a fun twist for him. If he's longer than you can handle, wrap your hands around the base of his penis.
5. Keep your hands going the whole time. Wrap your hand(s) around his penis and stroke up and down in time with your mouth. Keep your hands close to your lips and he won't even notice that your mouth isn't taking him in all the way. Then, vary the hand action by wrapping both hands around his penis, making sure they don't overlap. Squeeze lightly and turn your hands in opposite directions.
6. Pay attention to the sensitive parts that surround his penis. Give his balls a gentle tug or massage while increasing suction on his penis. Once you're ready to finish things off, reach behind his sack and rub his perineum, a spot that will put pressure on his p-spot (prostate). Trust me — it will push him over the edge.
The Big O
If he's a gentleman, he'll warn you before he's about to orgasm because you'll have to make a quick decision: swallow or not? It's a personal preference, but it's wise to plan ahead. Keep a towel next to the bed for easy clean-up. You can even keep some mints nearby to pop in your mouth before you kiss him during his afterglow.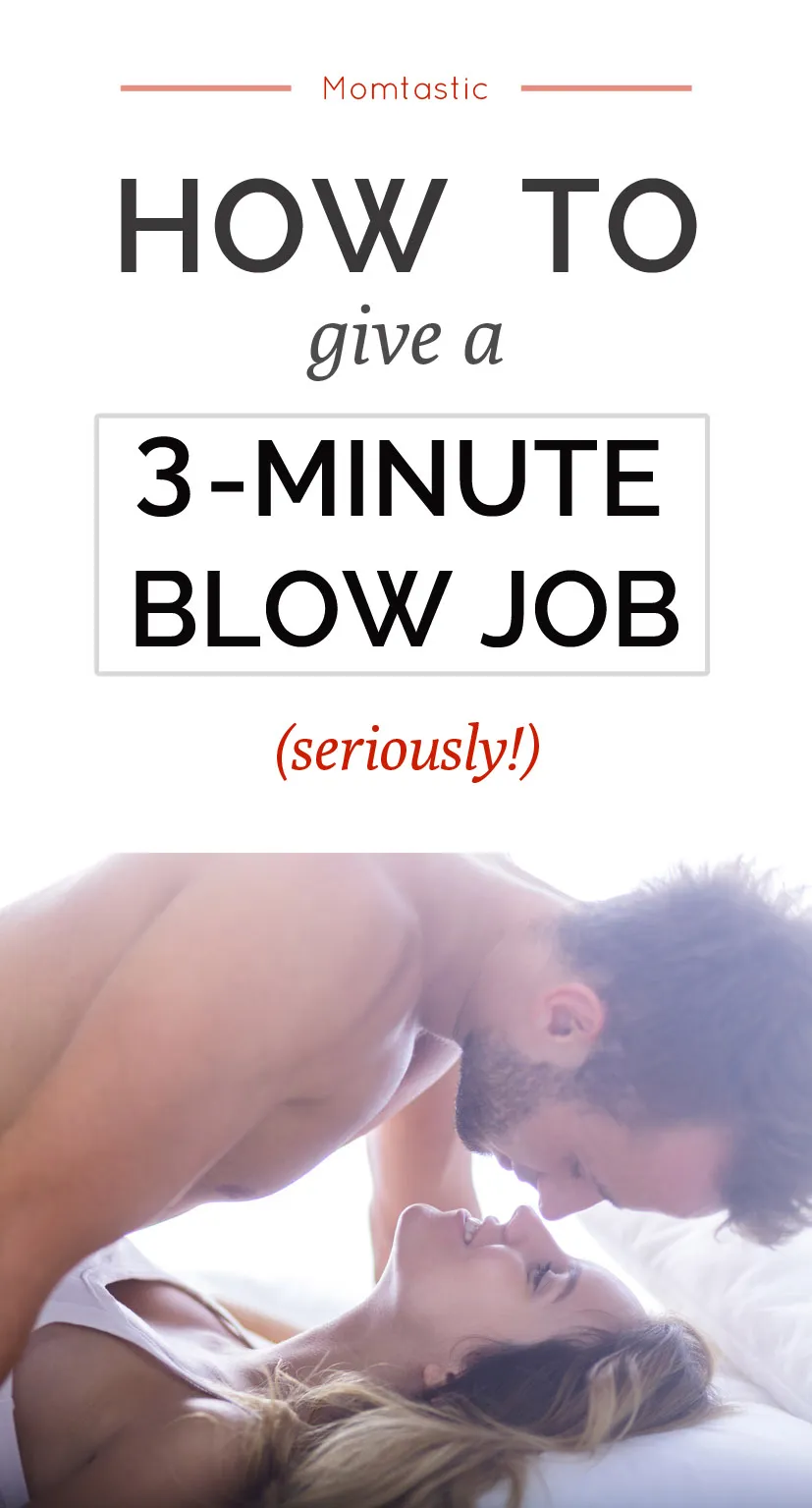 More Sex Secrets:


Photo: Getty