Museums are magical places where the past, present, and future converge to tell a captivating story. They are the perfect venues to ignite the curiosity of young minds while allowing adults to travel back in time or explore new horizons. The USA, with its rich history and diverse culture, hosts a plethora of museums that are not only kid-friendly but also hold a charm for the adults. Here's a curated list of museums in USA that will provide a delightful and educational outing for kids and be a fascinating experience for moms too.
1. The Children's Museum of Indianapolis (Indianapolis, IN):
Boasting the title of the world's largest children's museum, this place is a wonderland of interactive exhibits ranging from dinosaurs to space exploration. Moms will appreciate the educational value and the joy of seeing their kids engaged in hands-on learning.
2. The Please Touch Museum (Philadelphia, PA):
As the name suggests, this museum in USA encourages kids to touch, explore, and play with exhibits. Moms will love the safe and stimulating environment that fosters creativity and learning in children.
3. The Field Museum (Chicago, IL):
Housing Sue, the largest and most complete T-Rex ever discovered, The Field Museum stands as a gem among museums in USA for young dinosaur aficionados, while offering moms a nostalgic voyage through time.
4. The Museum of Science (Boston, MA):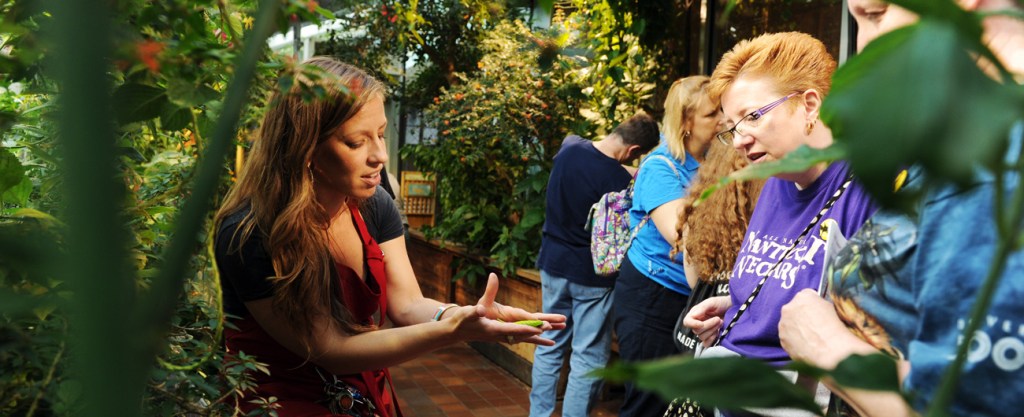 With a plethora of interactive exhibits on science, technology, and nature, this museum emerges as a vibrant playground for inquisitive minds. Among the many museums in USA, this one stands out for its wide variety of topics, ensuring moms too will enjoy the fun and enriching learning experience it offers.
5. The American Museum of Natural History (New York, NY):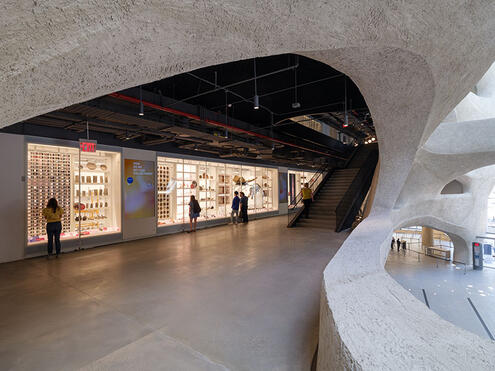 Delve into the marvels of the natural realm at one of the notable museums in USA, stretching from the abyss of the oceans to the vast expanses of space. Moms will value the extensive educational scope and the enthusiasm it ignites in their youngsters.
6. The Exploratorium (San Francisco, CA):
A museum where science and art intertwine, showcasing a myriad of interactive exhibits that invite exploration and creativity. Moms will adore the aesthetic allure and the intellectual engagement it offers, making it a notable mention among the museums in USA for a family-friendly experience.
7. The National Air and Space Museum (Washington D.C.):
Take a journey through the history of flight and space exploration. It's a thrilling adventure for kids and an awe-inspiring experience for moms who have always looked up at the sky with wonder.
8. The Strong National Museum of Play (Rochester, NY):
Immerse in a playful realm at this distinctive museum, celebrating the essence of play in learning. Among the museums in USA, this one stands out, offering a nostalgic journey for moms with exhibits showcasing vintage toys and games. This place also makes learning a delightful experience.
9. The California Science Center (Los Angeles, CA):
The California Science Center in Los Angeles, CA, is a haven for curious minds, offering a blend of fun and educational experiences. It's a place where kids can interact with a variety of exhibits, learning about ecosystems, air and space, and life beginnings. One of the highlights is the Space Shuttle Endeavour, providing a close-up look at space exploration. With hands-on exhibits and IMAX movies, it's a place where learning comes alive. It is definitely a perfect spot for both kids and moms to explore and enjoy.
10. The Perot Museum of Nature and Science (Dallas, TX):
The Perot Museum of Nature and Science in Dallas, TX, is a realm where curiosity meets fun. With everything from dinosaurs to DNA to diamonds packed into five levels of hands-on discovery and adventure, it's a place where families can amaze their brains together. Furthermore, moms will love the educational programs and the variety of exhibits that promise a blend of learning and entertainment. It ensures that both they and their kids come away with new knowledge and a sense of wonder.
Each of these museums in USA offers a unique blend of education, entertainment, and engagement, making them the perfect outing for families. They provide a wonderful platform for kids to quench their thirst for knowledge while allowing moms to indulge their inner curiosity too. The interactive and hands-on nature of these museums makes learning a fun and enjoyable experience for all.
So, the next time you are planning a family outing, consider visiting one of these amazing museums. They promise a world of discovery, laughter, and learning, making your day both enjoyable and educational. The USA is indeed a treasure trove of museums that cater to the inquisitive nature of kids and the discerning tastes of moms, making every visit a memorable adventure.
You can also read Educational Vacations in USA: A Family Learning Adventure.