I remember the first time I walked into an American Girl doll store. My daughter had been asking for one for a while, and this was a birthday gift I knew she'd need to pick out on her own. She exploded with joy once she realized what we were walking into, and as if there was a map of the store built into her DNA, she zipped straight to a wall brimming with dolls to choose from. Contemporary ones who looked like her, custom dolls to really look like her, historical dolls to learn from, babies and wellies-wearing ones, too. It felt like the beginning of something special—despite my inability to believe what I was about to shell out for such an experience—even before she decided which was coming home with us, and it didn't take long to see that I was right.
Over the years my daughter received another new doll from her grandparents, and refurbished old beat-up ones that were donated to us by using gift money for new wigs and fresh duds (plus some YouTube tutorial advice). With a little customization by her, this diverse group of doll-friends went on adventures and tried new things. They hung out with each other and traded clothes. They partied with stuffed animals of all kinds, drank tea, traveled around the country as we visited relatives and caught their friends up once back home. There was nothing they couldn't do—including make my daughter feel brave enough to go on adventures, try new things even without them by her side.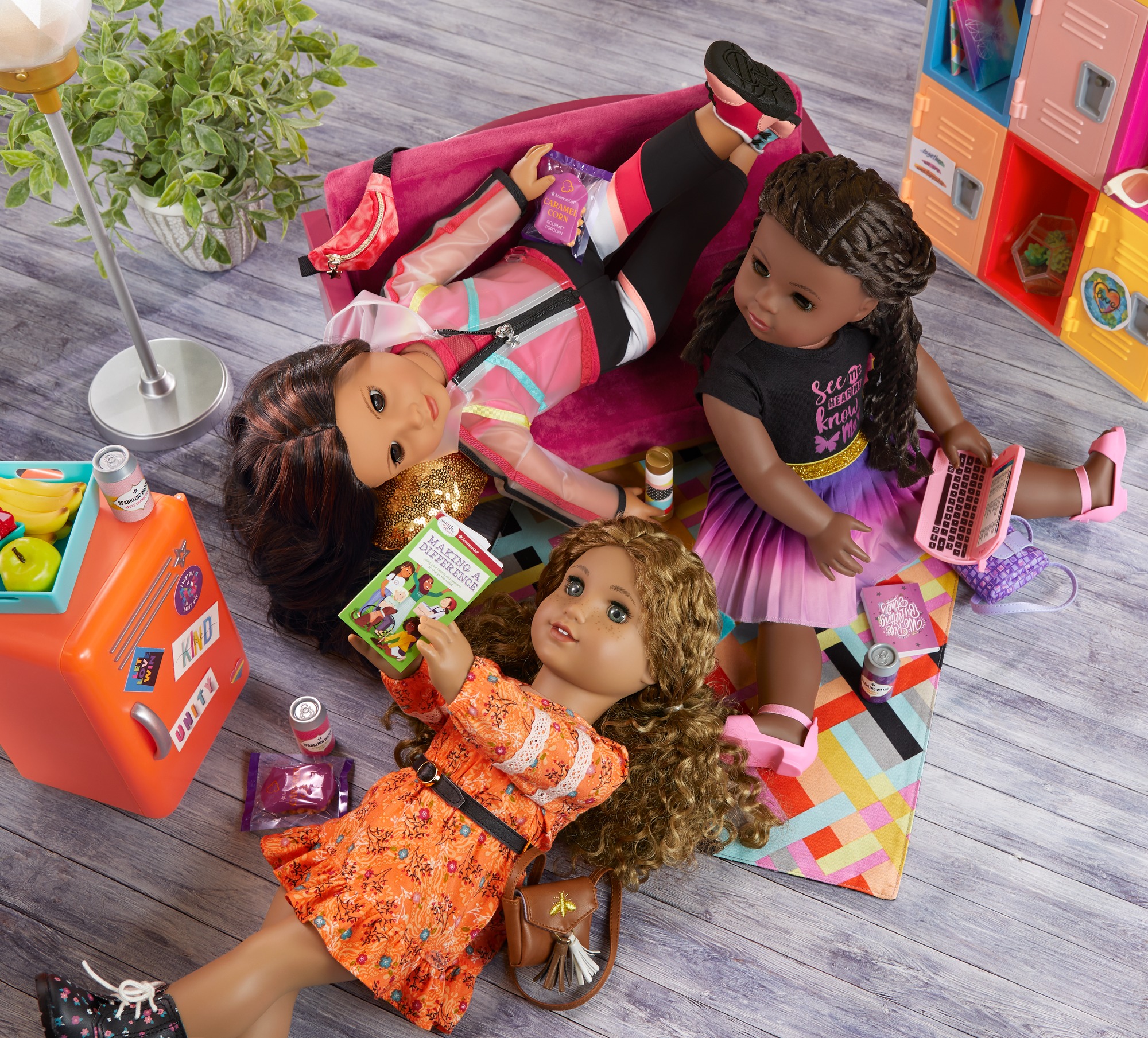 News of American Girl's latest release of three friends named Makena, Evette and Maritza made me remember how important my young daughter's dolls were to her development of confidence and creativity, for they seem designed to build up any kid who crossed their paths. These dolls stand for the varying ways one can fight for what's right: social justice, positive change, advocating for who or what cannot do so for themselves. Yes, previous AG dolls have been models of smarts and strength, but the World By Us™ collection is a deliberate effort at bringing multiple relatable contemporary issues front and center via dolls with diverse identities, ethnicities and interests.
Using the slogan, "Together we have the power to create the kind of world we want" feels like a call to action for unity and cooperation, with the confidence that all girls have the potential to be powerful both on their own exactly as they are, and with the help of others. They compliment one another, yet are perfect as individuals. Makena, a Black girl, uses her talent for fashion to stand up to racism. Evette is a biracial girl with a passion for helping the earth. Soccer-loving Bolivian-Mexican American Maritza throws her energy into helping others who can't speak up for themselves.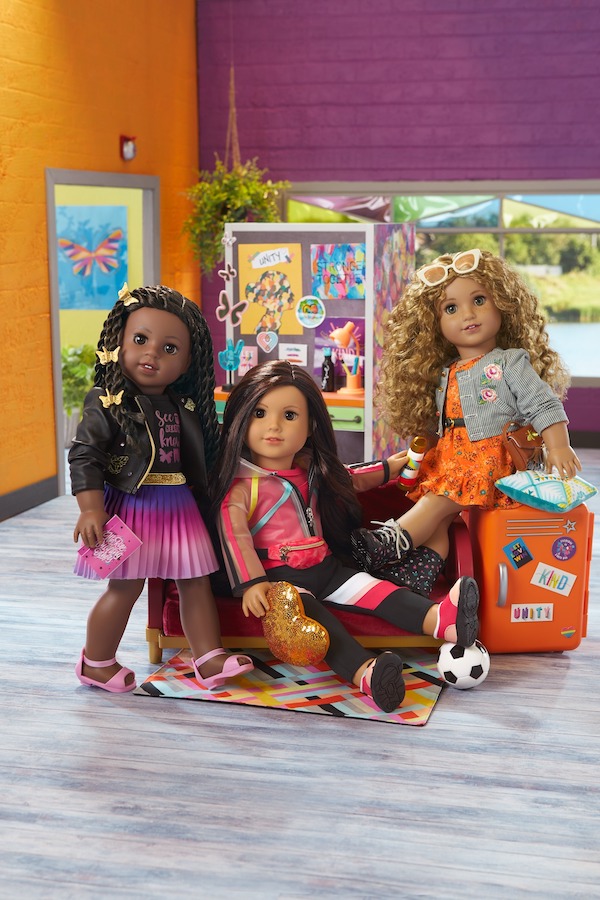 These new dolls bring more representation and inspiration to the young kids who see the catalogues, visit the stores or read the books. Seeing yourself reflected back at you in the form of a brave, strong doll who has faced situations that you, too, might have experienced in your own life is so important. It's also important for the girls who don't look like these dolls or haven't walked in their character's shoes to get to know and love them, too. The earlier the age all kids are exposed to this, the better. (And bonus points for the parents who learn something from them, too.)
Independent imaginary play helps kids practice positive behaviors, try out new ideas, get used to welcoming everyone to the table who wants to join in while they build up confidence, figure out who they are in this world. My daughter had to make her own assembly of friends to get her there when she was little. Makena, Evette and Maritza are ready-made for so many kids who have been waiting for dolls like these, which, once again, feels like the beginning of something pretty special. I hope I get the chance to meet them one day.
More About Diversity: