Did you know that May is Jewish American Heritage Month? Jews have been a critical part of the American fabric since the very beginning, and to show appreciation and pay homage to the hard work and contributions of the great melting pot's history, culture, and society, The Library of Congress, National Archives and Records Administration, National Endowment for the Humanities, National Gallery of Art, National Park Service and United States Holocaust Memorial Museum have worked together to give thanks during the month of May. We wanted to recognize some notable American Jewish women, many of whom were moms. These figures lent their talent and intellect to make our country a truly remarkable place.
Check out these 10 badass trailblazers who published books, dominated TV ratings, graced the silver screen, and defined whole generations. We love these ladies, and we hope you'll love them too.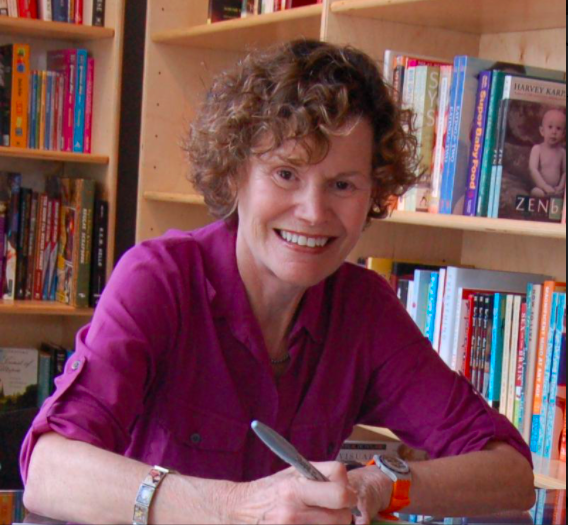 Judy Blume
Judy Blume is a beloved young adult author best known for 'Are You There God, It's Me, Margaret' and 'Tales of a Fourth Grade Nothing.' Her work was some of the first in the US to explore controversial topics such as teen sex, masturbation, death, and even birth control, making her collected works some of the most talked-about — and banned — in history. Blume is a mother of three and a grandmother to one who is definitely not shy about giving kids the opportunity to explore provocative ideas in the safe confines of a book.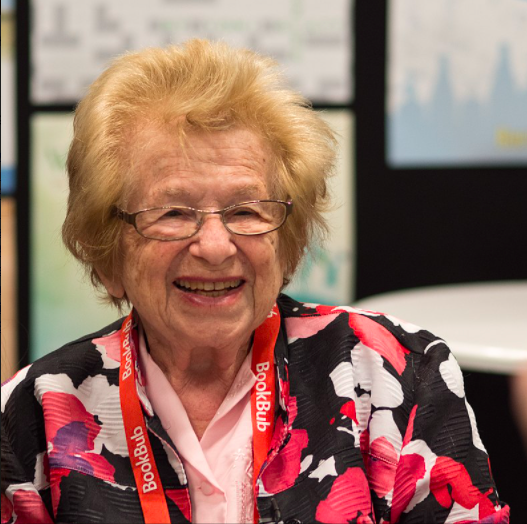 Karola Ruth Westheimer
You might know her better as Dr. Ruth, America's favorite sex doctor who has kept people laughing and learning about their bodies, relationships, and almost everything you didn't dare to ask about sex. Dr. Ruth survived the Holocaust after her grandparents sent her to a Hewish orphanage in Switzerland. Sadly, her family didn't survive. By 1950, Dr. Ruth finally made her way to the US, where she studied at Columbia University and became the badass sex doctor we all know and love.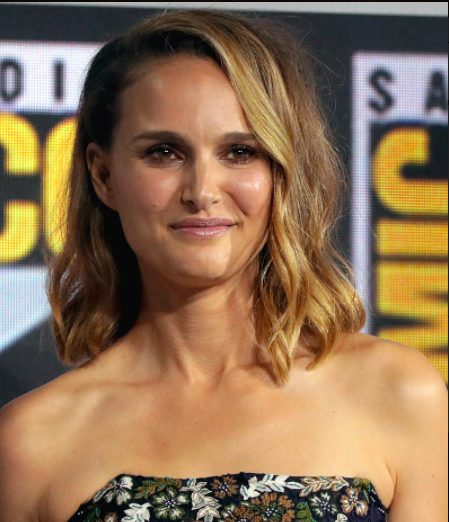 Natalie Portman
Most people don't know that the Star Wars star is actually from Israel, and her birth name is Natalie Hershlag. Portman grew up with a solid tie to her Ashkenazi Jewish roots, and when her parents moved her to the US, she studied Hebrew and attended Jewish schools while simultaneously mastering her acting chops. She wowed Broadway while still in school and later won multiple awards for her work in Star Wars, The Black Swan, Jackie, and more. This mother of two is a fierce activist for animal rights and has talked publicly about her journey through vegetarianism and veganism.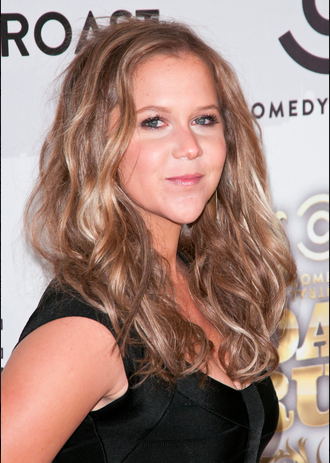 Amy Schumer
She might have once been voted "Class Clown" and "Teacher's Worst Nightmare" in Jewish school while growing up, but this hilariously sarcastic stand-up comic has proven to be a powerhouse for moms everywhere. She frequently and unapologetically discusses women's bodies and sexuality and has normalized how challenging motherhood can feel. We love her unabashed take on everything from giving birth to fitting into post-partum pants.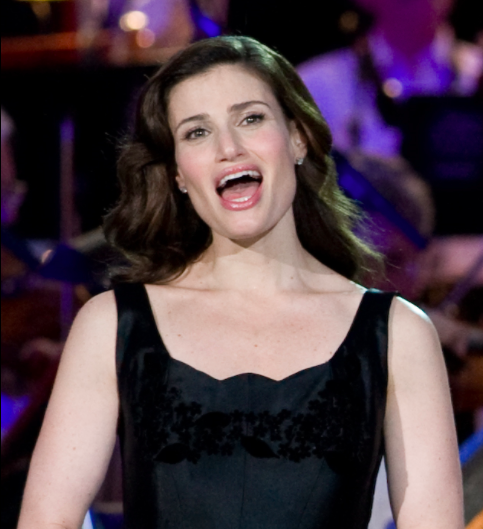 Idina Menzel
If you don't follow Broadway, then you might not know that Menzel is one of the most prolific divas ever to sing on a stage. Her impressive theatre career spans two decades and has garnered multiple Tony awards, including for her performance in Wicked. But you will surely know her as the voice of Elsa in the box office crushing popularity of Frozen. Kids everywhere love to belt out that one song–you know what it is. Menzel is a proud feminist and mother of one child with ex-husband Taye Diggs.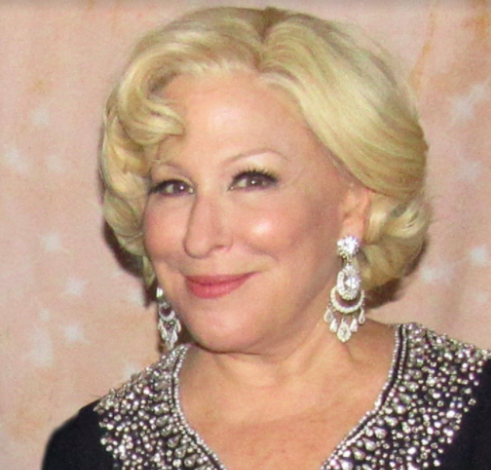 Bette Midler
Did you know that the famous actress who portrayed our favorite witch, Winnifred Sanderson, in Hocus Pocus was born in Hawaii? The daughter of a seamstress and a house painter, Bette Midler's family, was the only Jewish family in a predominately Asian neighborhood. After earning some money as an uncredited extra in the 1966 film Hawaii, Midler moved to New York, where she shot to fame soon after. Midler's list of accomplishments in entertainment is so many that it would take a week for us to list them all. Her daughter is the lovely Sophie von Haselberg, who looks just like her beautiful mother.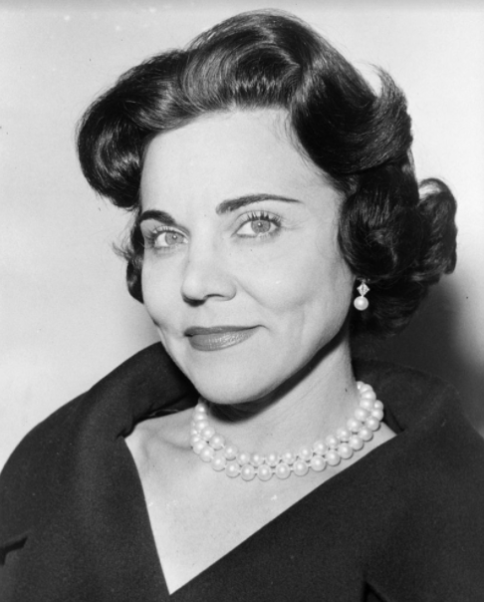 Esther Pauline "Eppie" Lederer
Esther Lederer is the real name behind the legendary advice column, Ask Ann Landers that started at the Chicago-Sun Times and enjoyed syndication under Lederer's creative voice for more than 56 years. Ann Lander became a household name and saw a few eyebrow-raising moments of controversy over the years, like the Halloween Candy fiasco or when she had some beef with the Pope (look those up, the tea is piping hot). But most notably, her own sister decided to start a turn war by starting the equally famous Dear Abby advice column. As you can imagine, they didn't stay very friendly after that. Lederer had one child, Margo, who would grow up to become an advice columnist too.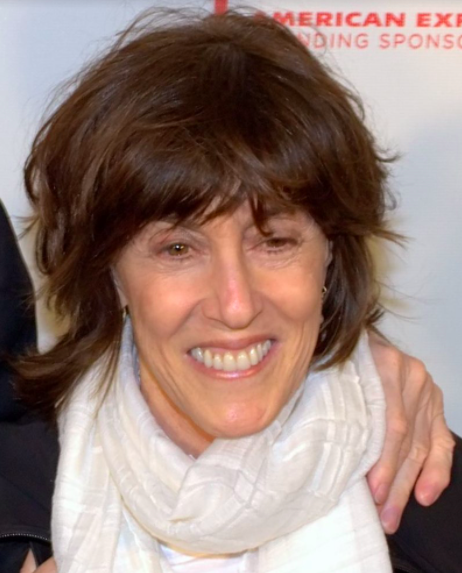 Nora Ephron
Who doesn't love Nora Ephron? She was a journalist, writer, and filmmaker who basically invented the modern rom-com. She gave us When Harry Met Sally, Sleepless in Seattle, You've Got Mail, and Julie & Julia to name a few. Ephron's son, Jacon Bernstein, grew up to become a movie director as well before moving on to become a journalist for the New York Times. On the topic of motherhood, Ephron once hilariously quipped, "When your children are teenagers, it's important to have a dog so that someone in the house is happy to see you."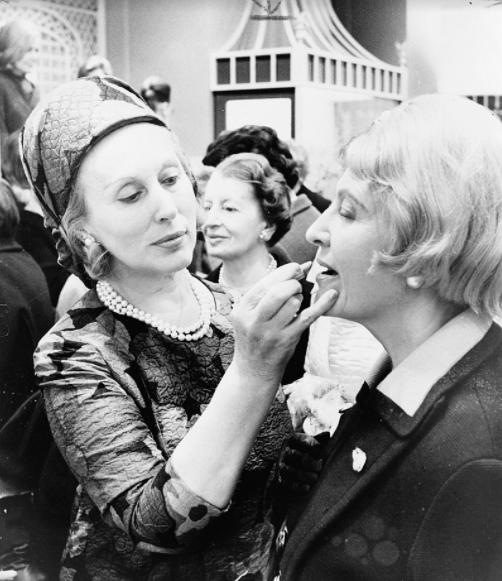 Josephine Esther Mentzer
If you have any serums or luxe moisturizing face creams in your bathroom, then you can thank the trailblazing beauty leader, Estee Lauder. She was born Josephine Esther Mentzer to Hungarian Jewish immigrants in New York, but you know her better as Estee. Her creams and perfumes have become the gold standard for women's beauty, and her company is now worth 24 billion dollars. Lauder passed away in 2004, and she was survived by her two sons, who have inherited the massive beauty fortune.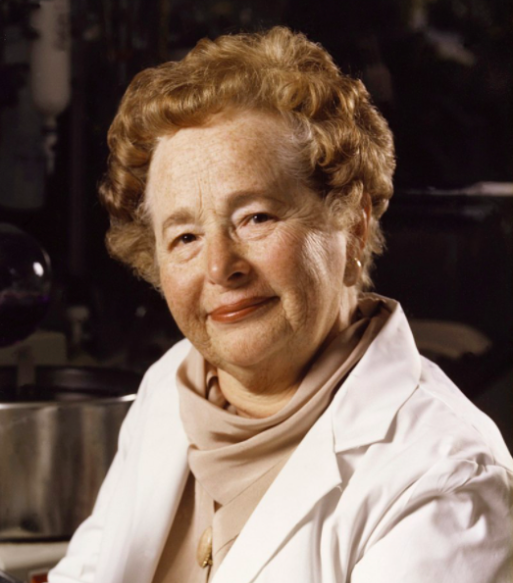 Gertrude Elion
Trudy for short, Gertrude Belle Elion, was a brilliant Jewish-born chemist who shared the 1988 Nobel Prize in Physiology or Medicine after she designed a way to develop new drugs, which directly led to the creation of AZT, the famous miracle drug that helped stomp down the AIDS crisis. As a young woman, she fell in love with and planned to marry Leonard Canter, but he fell ill and died of an infection. That tragedy inspired her intense focus in sciences, and as a result, she never married or had children. Instead, she became the cool aunt everyone wishes they had.
More Notable Women: