I take my son to workout with me six days a week and have done so from the first month he was born (I was cleared to workout after 2 weeks). It's the one thing – along with Taking Cara Babies and the Snoo – that I credit with not having any postpartum anxiety/depression. Now that he's a toddler, however, things have gotten trickier.
He can't just lay in the stroller or sit on the grass, he wants to move. He also wants to do what I'm doing, which means reaching for heavy weights and dumbbells and then completely loosing it when I don't let him near them. But I found a solution…. and it has made for some seriously adorable photos at the same time.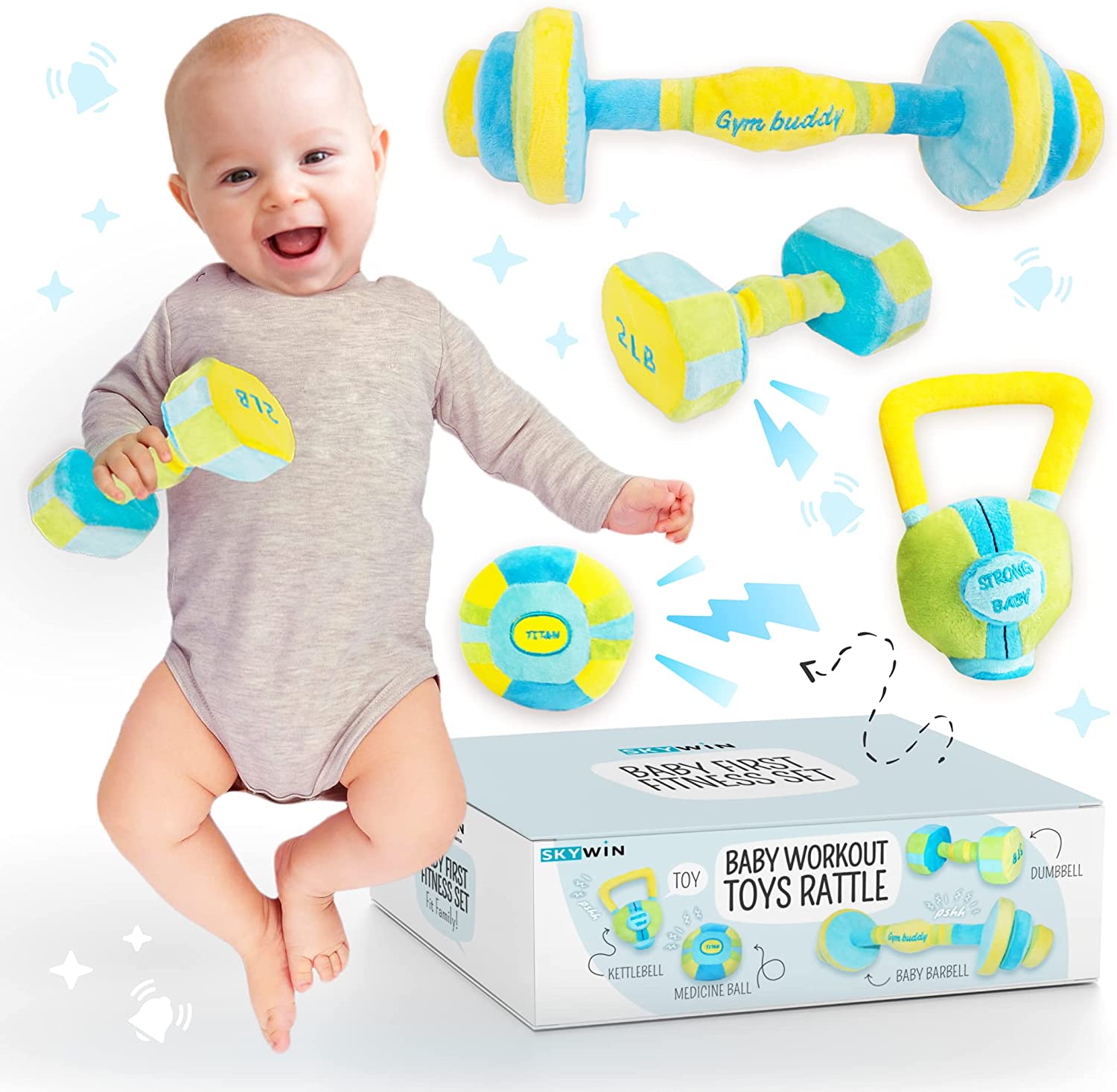 Skywin Baby Workout Plush Toy Set has come to my rescue. I couldn't have anticipated just how much my son gravitated towards the plush toy rattles. It's literally now a staple in my gym bag (along with a few other options) – no toy rotation so far. What I like about these versus other similar finds is that they make noises to stimulate more than just touch. Plus, they're bigger than the other options I've seen.
If you're not working out with your child, but still want the photo opp a set like this provides, it's worth noting that these are soft enough to be used as a "lovey."