Tiny little shoes are adorable, so it can be tempting to add them to your shopping cart, but there's actually no need. According to Dr. Emily Heisey, a pediatric physical therapist, barefoot is best until your kiddo is walking 80% of the day. When he or she is a solid walker and you're heading outside, then by all means strap on some legit shoes.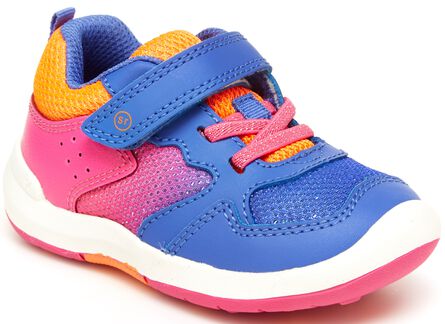 Baby's feet have a lot of cartilage making them very flexible – that's why it takes 
forever 
to get shoes on them and why you really want to delay having your child wear them for as long as possible.  Once they're out and about walking, however, there are some key things to look for when shopping for shoes. Dr. Heisev says that you'll want to first look for shoes with a wide toe box. She suggests checking out
Stride Rite's Soft Motion shoes
. Shoes like these allow the toes to easily grip giving the child wearing them stability. Also, make sure your baby's first pair of shoes have a soft, flexible sole and a velcro latch around the angle so the shoe is keeping the heel tight and your kiddo doesn't trip and fall. Next, Dr. Heisev singles out looking for a shoe that is breathable (i.e. not leather!). Children's feet sweat twice as much as adults. Lastly, opt for a shoe that's flexible, but that has traction so the child isn't sliding around everywhere and make sure that the shoe has a heel cup to promote balance and stability.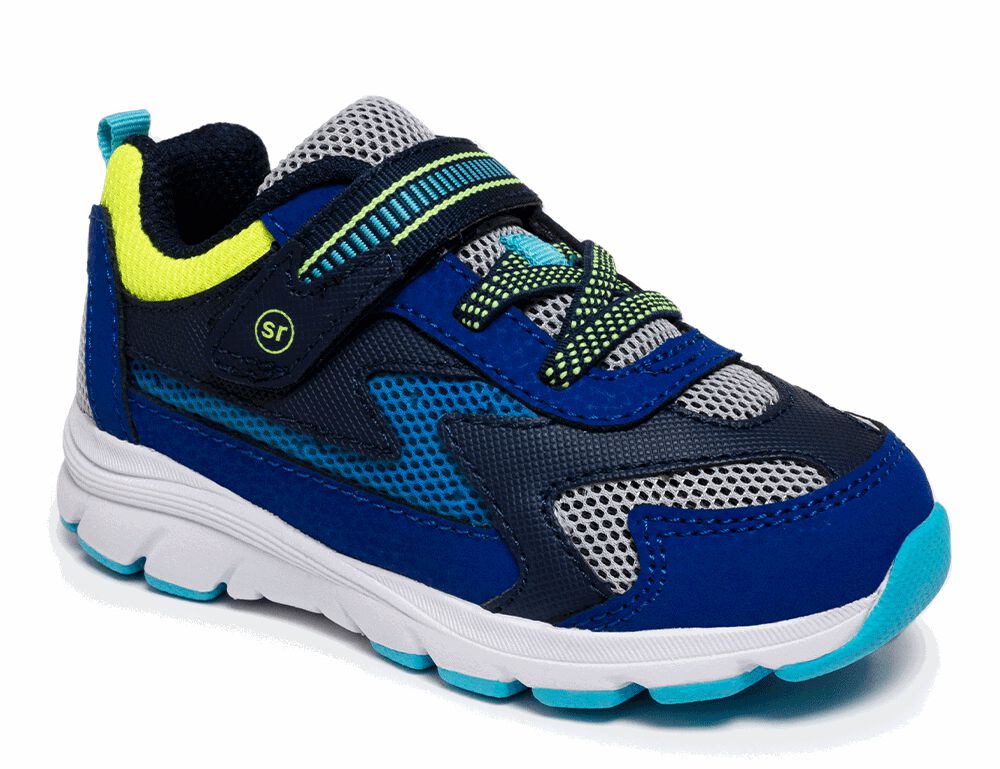 Geox, Stride Rite, Wobbly Waddlers, Target's See Kai Run Basics are some brands Dr. Heisev singles out as being great for early walkers. As for popular  brands like Freshly Picked, and Crocs, while they're cute, she does not recommend them until you have a mature walker on your hands (think three and up).
When did you buy your baby's first pair of shoes?
Read About Toddlers: