I'll never forget my sister-in-law bragging about how her second child was finally potty trained only, mid-conversation, to have her older child walk in and proclaim "David caca everywhere!" Clearly potty training is no joke and no matter how early or how late you start (the research is still out on what the exact optimal age is), it's usually an arduous journey. If you've begun the process, you're likely aware of various, popular strategies, but you might not know about the growing popularity of potty training watches.
Basically, potty training watches use lights and sounds to give your child reminders at intervals that you set to use the bathroom (most parents start with every 30 minutes and work their way to every one or two hours). The idea is that it will help the child foster independence and accountability. While many of the watches are only designed to last through the potty training process, some can convert to regular watches to help your toddler tell time.
Read on for some of the best potty training watches for kids.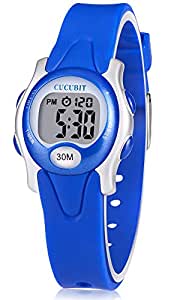 CUCUBIT Music Potty Training Watch 
This watch has a convenient "silent sleep mode" (9 P.M.-7 A.M.) meaning you don't need to turn it on and off each day. It also offer six timer modes so parents can decide for the timer to go off every 30, 45, 60, 90, 120 or 150 minutes. When time is up, the timer will automatically reset itself. It's also water resistant up to 100 feet meaning your little one can not only wash their hands with it, they can even go swimming while wearing it.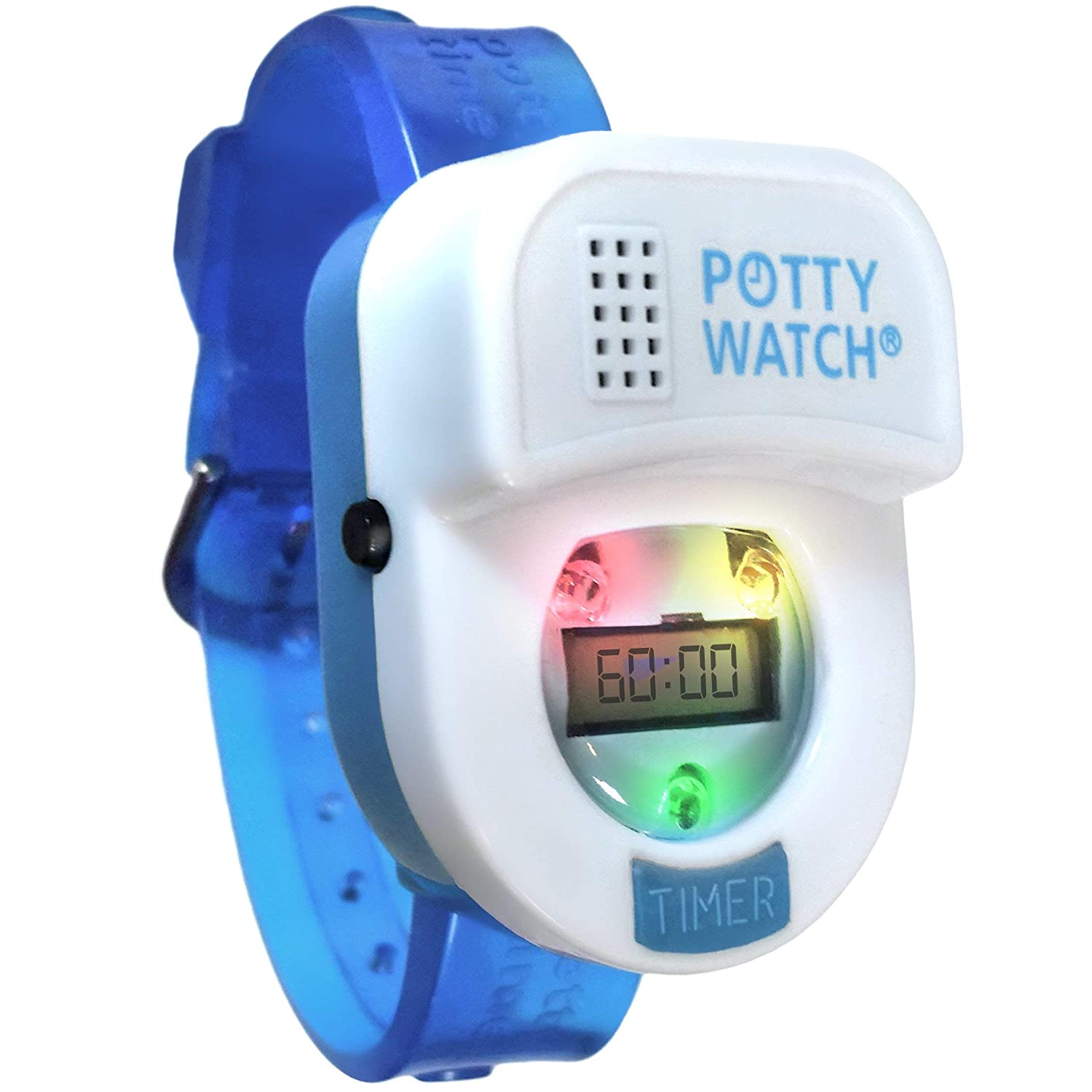 Potty Time: The Original Potty Watch
The Potty Time watch is the only watch officially tested and approved for children as young as 18 months. It uses colorful lights and music to let your child know when it's time to go to the bathroom with set timers that can go off every 30, 60 or 90 minutes. When time is up, the timer will automatically reset itself. The music alternates between three different songs, each of which has lyrics designed to get your toddler excited about going to the bathroom.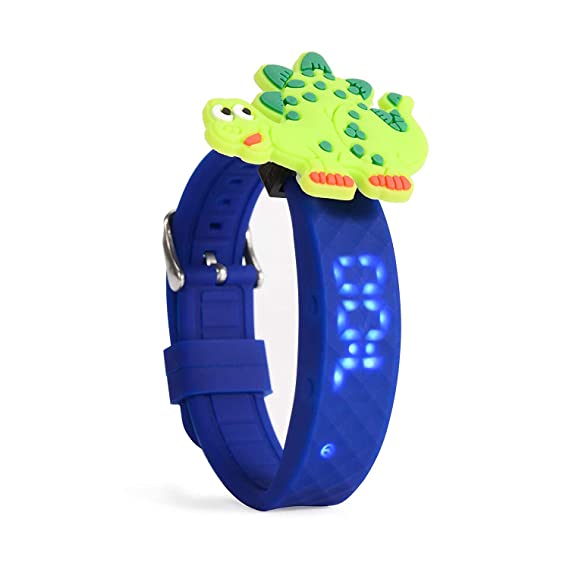 PottyWrist Potty Training Timer
This watch comes with a cute charm (Dino or Panda) and is designed to transition into a real watch after potty training. In the potty training phase it will go off at an interval you set – 30, 60, 90 or 120 minutes – with music and lights. The band is made of a bright, food-grade, soft silicone that's BPA and latex-free. It also doesn't need to be removed when washing hands or playing near water and it comes with a micro-USB charging cable, so you don't have to keep changing the battery.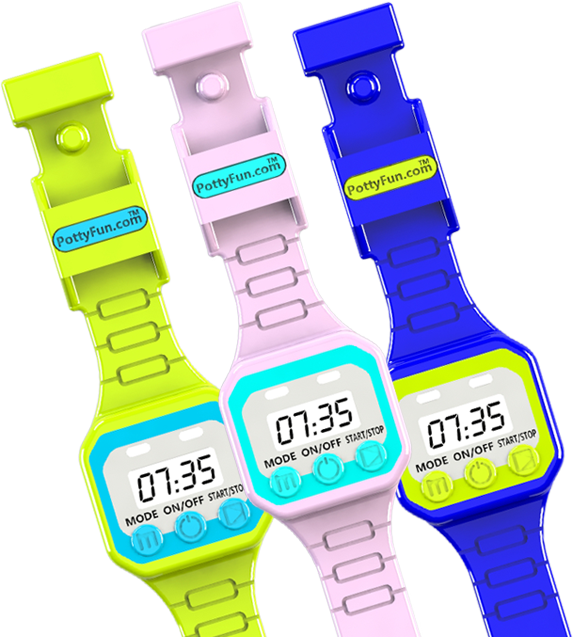 Potty Fun
Potty Fun is available in three themes:
Blue: Spy Potty Mission theme
Pink: Potty Princess theme
Green: Skip to My Loo song
After counting down from selected interval (30, 60 or 90 minutes), the watch will flash lights and play a theme-based message or song reminding your child it's time to potty. There's also a gaming aspect to this watch. Each time your child successfully goes to the potty, they unlock a piece of a puzzle. Each puzzle piece can be unlocked when you type the word "potty." As they unlock each piece of the puzzle, they earn a reward and after they unlock all six puzzle pieces, they get to watch a video featuring the child's version of the "potty song" —different than the "potty song" on the home page. Parents can also print a Golden Potty Prize Ticket for the child that shows the reward they've earned.
More About Potty Training: