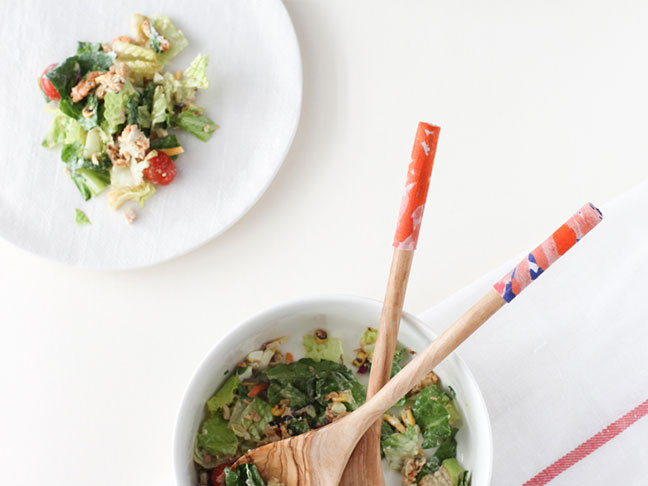 Dress up a basic pair of wooden spoons in about 15 minutes with this super easy tutorial for a fabric-covered serving spoon. I love giving these as gifts for a housewarming, or as an addition to a bridal shower present. I'll buy a bunch of wooden serve ware on discount from Marshall's or HomeGoods, and use chic scraps of fabric for a totally custom look. You can make a pair while the kids are playing in the other room or taking a quick nap, and you probably have all the supplies for this DIY in your craft drawer already. How's that for easy?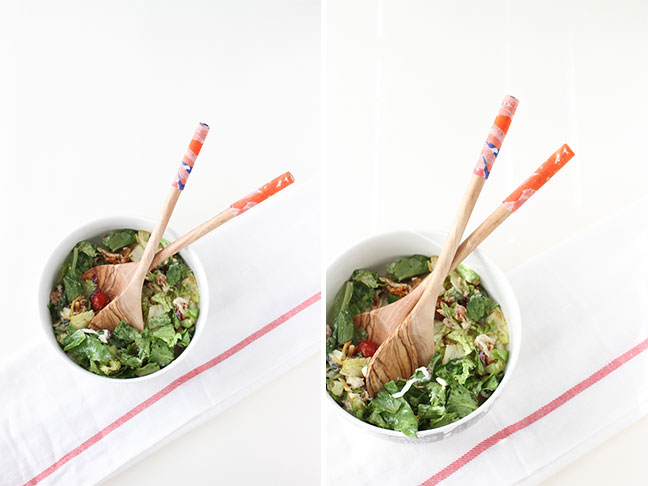 Here's how to make your own pair of fabric accent serving spoons.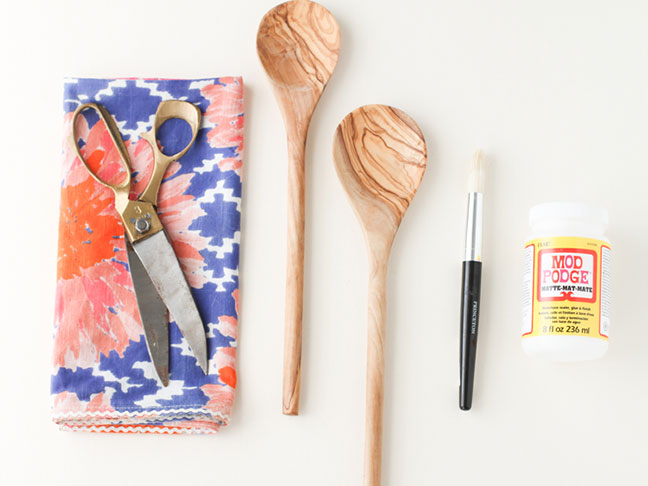 Supplies:
Scrap fabric
Scissors
Wood serving spoons
Paintbrush
Mod Podge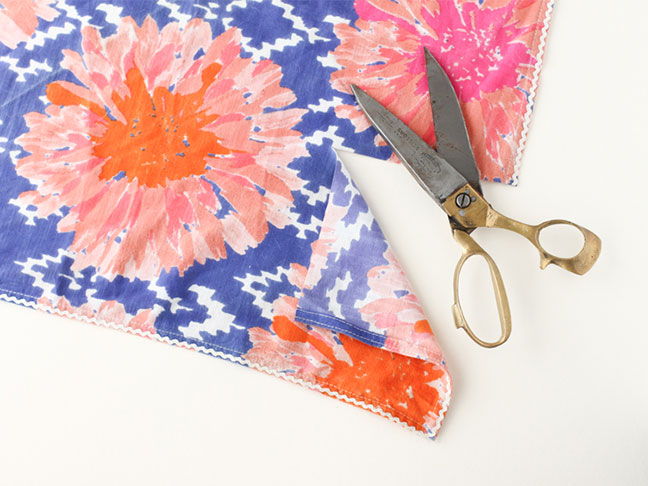 Instructions:
Step 1: Start by cutting out a piece of fabric that is twice as large as what you need to cover the top portion of each spoon. The fabric should cover the top 3–4 inches of each handle and wrap all the way around.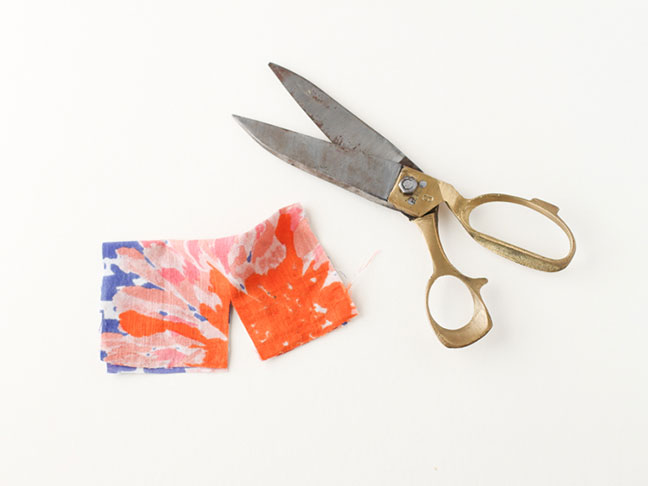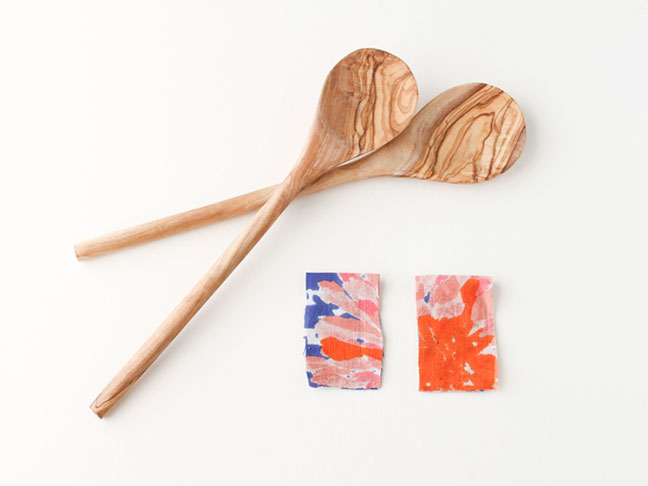 Step 2: Next, fold the piece of fabric in half and cut into two equal pieces, one for each spoon. Note: Folding the fabric over before cutting is optional, but if you do it this way, it will provide a slightly thicker look to the fabric when finished and will also create an even, straight edge.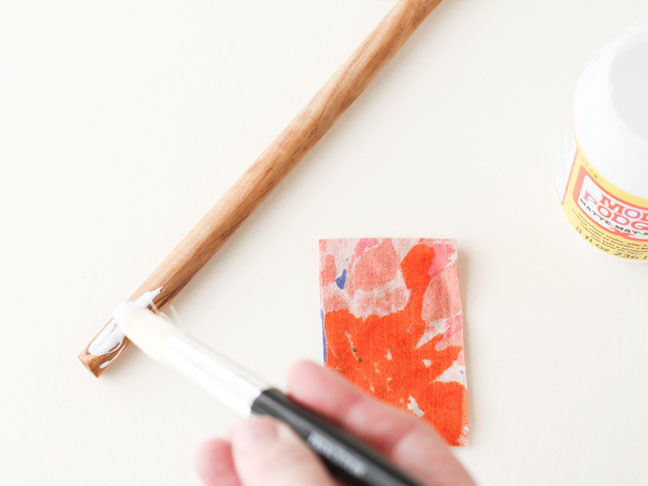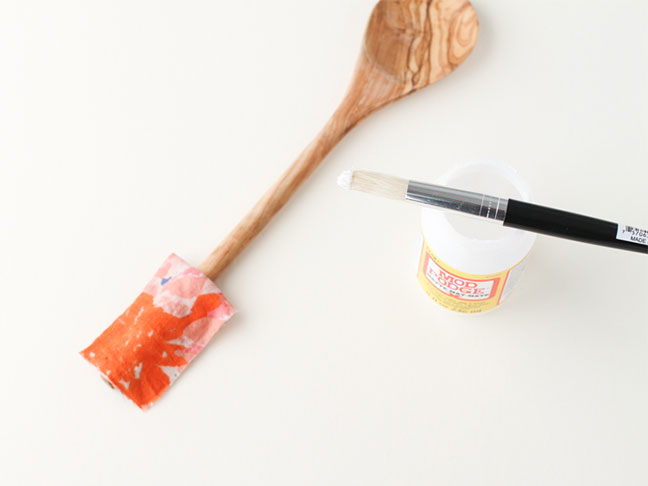 Step 3: Next, apply Mod Podge to the handle all the way around where the fabric will be attached. Then place the fabric onto the handle and begin securing. Make sure to line up the bottom of the fabric with the bottom of the handle before wrapping around and securing. Note: Because the fabric was folded in half, you will need to add some Mod Podge in between the two layers of fabric as well.
Set aside and wait for the glue to dry while you attach the fabric to the other wooden spoon in the same way you did the first.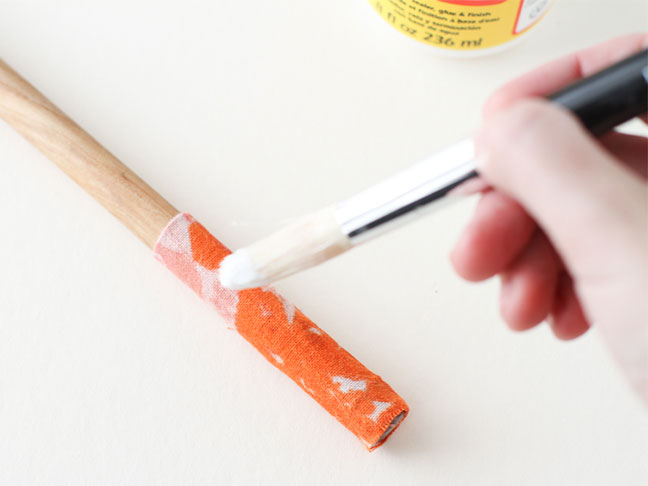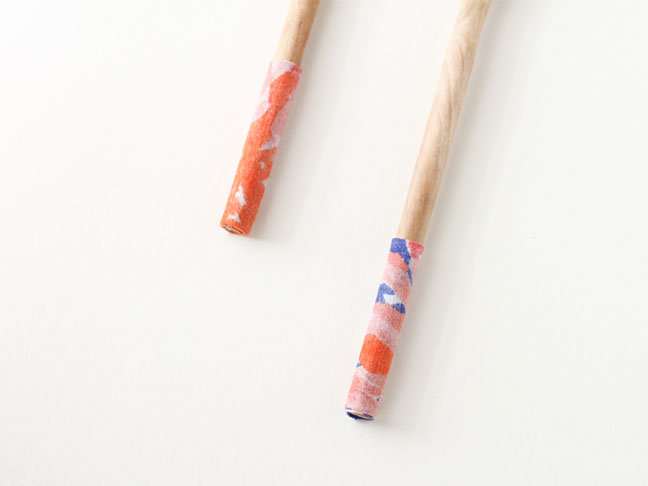 Step 4: Once glue is dry, apply one more layer of Mod Podge on top of the fabric to act as a sealant. Allow the glue to dry at least 24 hours before using.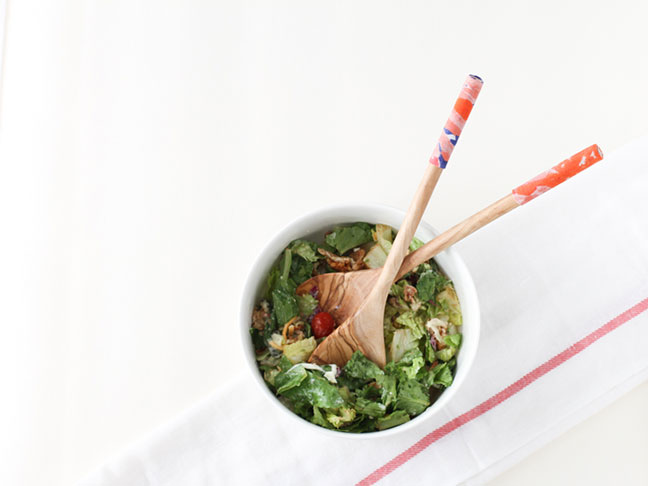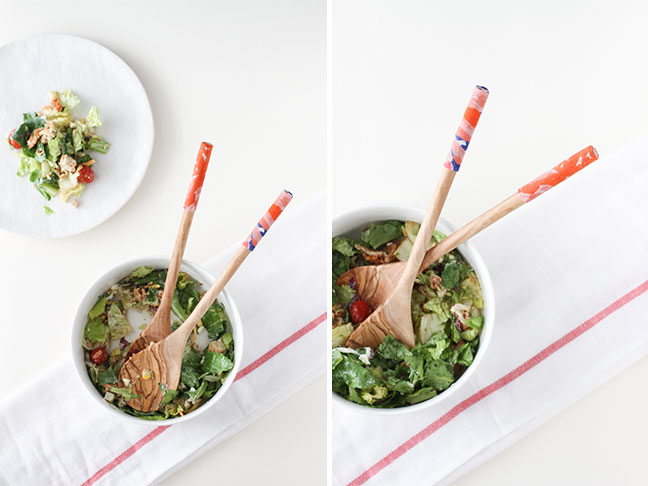 Now you have a unique set of serving spoons for parties and family dinners. Enjoy!
More Easy DIYs: