Who doesn't love a little R&R? Unfortunately when traveling with kids there's a little more prep work required than for the average getaway. Whether you're jetting across the ocean or hopping in your car to drive one state over, we've got you covered with family travel tips, tricks and a shopping guide.

Pockets and Organization 
No matter how old or young your kids are, you're going have a LOT of stuff and keeping it organized is key. "When shopping for a suitcase, look for enough pockets to hold cords, toiletries (some bags even have waterproof areas in case of leaks), and shoes (if your suitcase doesn't have a separate area for shoes make sure you carry extra plastic bags to cover them in your suitcase)," says baby gear expert, Jamie Grayson. "Some suitcases, like the Thule Subterra, which I love, even have a compression panel to keep things neat and organized and it allows you to pack a bit more inside." You can also opt for something like Mumi Cubes, and assign each family member their own color to keep things neatly organized within each suitcase.
Wheels
Whether you prefer a two or four-wheeled suitcase is your call, but invest in good wheels on that bag. "Dragging a raggedy suitcase through the airport and to/from your destination is not fun. When you're looking at wheels also really pay attention to how they are attached to the bag," says Grayson. "I cannot tell you the rage I have had when my bag comes on the carousel and the wheel is broken off the bottom and the airline won't do anything to help. If you're a frequent traveler, invest in quality. Speaking of wheels, if you have kids look at ride-on suitcases by B. toys or Trunki.
Don't Underestimate Matching Pieces
"They usually will all fit together and allow you to do things like slide bags over handles easier, etc."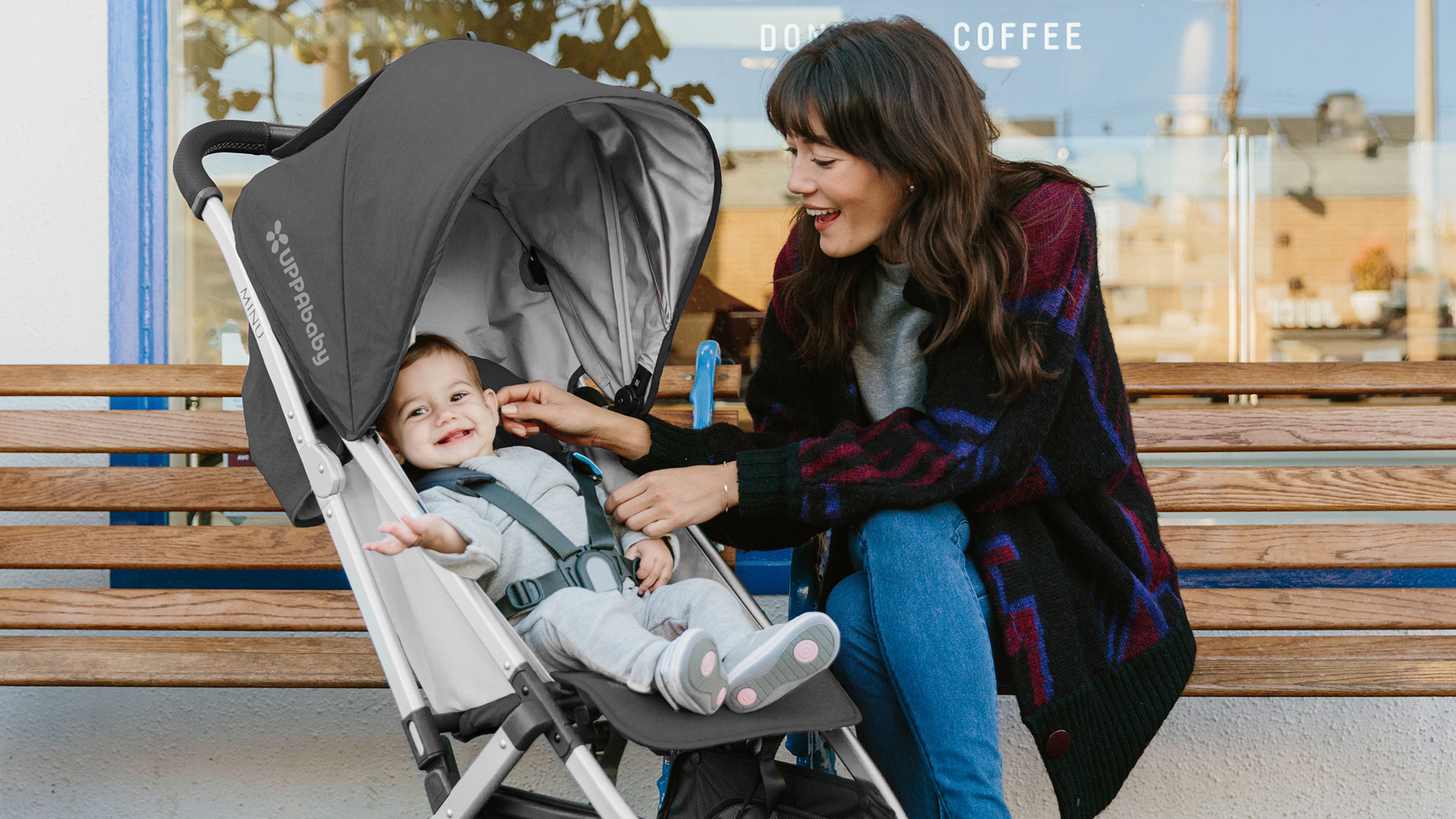 Travel Strollers
If you're going to travel a lot, look for something in the trifold/microFold category," says Grayson. "These usually fold into thirds for a more compact size that will usually, but not always fit into the overhead on a plane. A few of my favorite brands for this are Babyzen YoYo, Micralite Profold, Ergobaby Metro, UPPAbaby Minu, Pockit+ All-City, Joolz Aer, and the new Peg Perego Selfie. Some hold car seats, some allow for ride-along boards, some are only suitable from 6 months and some are suitable from birth."
Don't forget to protect your stroller – and car seat.
When traveling with strollers and you need to check them under a plane, as you can imagine that makes your precious – and often very expensive – cargo vulnerable to being damaged. "See if your stroller manufacturer makes their own bag for checking. If they do, typically that will act as an insurance policy while you're using it and they're worth the investment," says Grayson.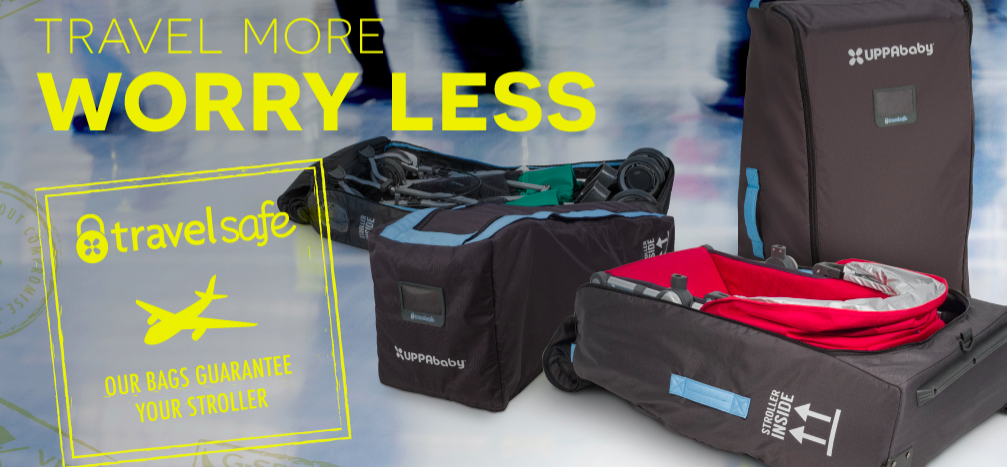 Uppababy's Travelsafe is a great example of this. Prior to your departure, register both your gear and travel bag online here. Once this is complete, your gear is enrolled in Uppababy's TravelSafe Program during the life of your original warranty. The bag itself is also easy to carry since it comes with wheels, unlike most other options on the market, which is why if you have a stroller brand that doesn't make their own bag for checking, you might still want to consider Uppababy's option. If it fits, it's easily the best one on the market. As a more affordable option, consider Compono. Their stroller bag will work to protect most standard size strollers (and it comes with an additional car seat bag), but the Compono options doesn't come with wheels or seal as tightly shut as the option from Uppababy.
"When traveling with car seats, you're gonna hate this, but take them on the plane," says Grayson. "When you put that car seat under the plane you have no idea what happens to it or how it's handled, I have seen on multiple occasions a car seat get smashed by luggage on the carousel or simply thrown and dropped off the conveyor belt. You won't know if the protective foam inside is damaged and it's just safer to travel with that seat. BONUS: your kid is normally used to their seat and will be more comfortable flying. Don't check your car seats unless you have absolutely no other option."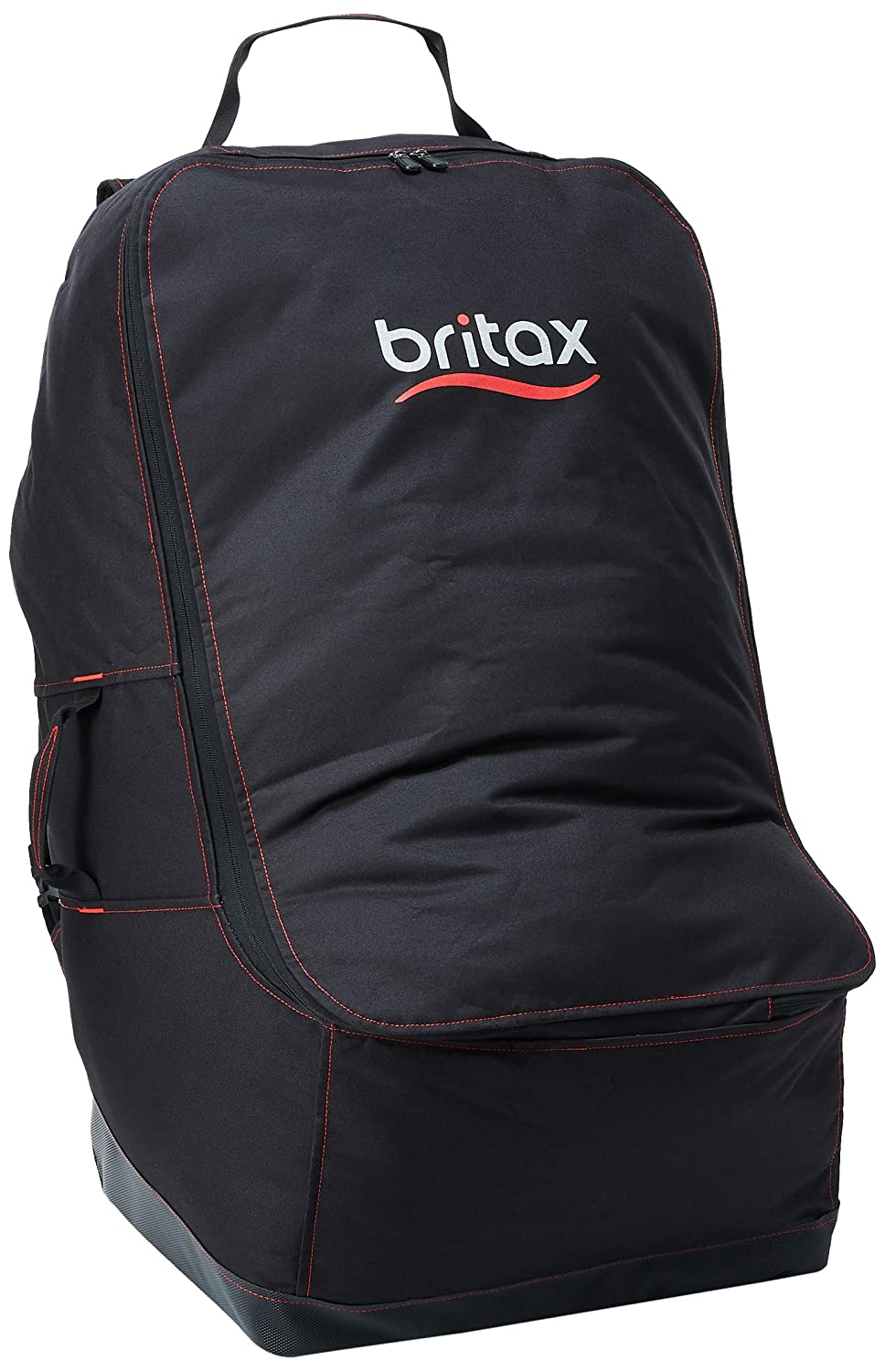 If you must check it, consider investing in Britax's Car Seat Travel Bag. Like the Uppababy option it comes with wheels and is very padded for protection. It's easily the best option on the market whether or not you have a Britax product. Note, however, it will only fit a car seat, not a base.
More About Family Vacations: