When my husband and I moved our family of four from the suburbs of New York City down to the South to unfamiliar territory just outside Atlanta, Georgia, we were nervous. As born-and-raised New Yorkers, we knew we'd feel out of our element during the transition and were worried the kids would miss being so close to family and the only friends they'd ever known.
15 months later, everyone is thriving. It's not only because children are adjustable, or because (thanks to Southern hospitality) we've managed to put together quite the village of caring new friends down here. What made a difference right from the start were the endless opportunities to get up, out, and busy in and around Atlanta as a family with young kids.
We've got Six Flags and jump parks, climbing walls and a short drive to beautiful beaches. There's also great shopping and tons of beautiful neighborhoods to drive around and look at impressive homes (check out Buckhead — you'll be smitten)! But aside from those things you can do in and around plenty of other cities, what sets Atlanta apart is the ever-present sense of fun and togetherness.
This a city with deep historical roots and hometown pride: hip hop culture, the Braves, and the busiest passenger airport in the world. That's because Atlanta is an international city informed by many cultures and affected by passers-through. And the people tend (in my experience), to smile a little bigger and listen a little longer.
Whether you are visiting Atlanta with kids for the first time or you call the metro area home, get ready to learn, eat, and grow in a spread-out Southern city that wants you to leave just a little happier than you were when you arrived.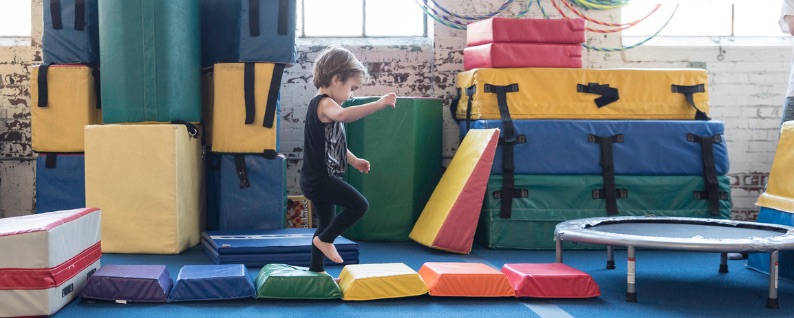 Tiny tumblers driving you nuts? Drop them off for a class or open play at the city's only all-kids yoga and tumbling facility, where children learn basic gymnastics, yoga, and breathing techniques in a supportive, downright fun environment. (Bonus: Drop-in is only $10 — nothing is that cheap in New York!)
Photo: In Town Tumbling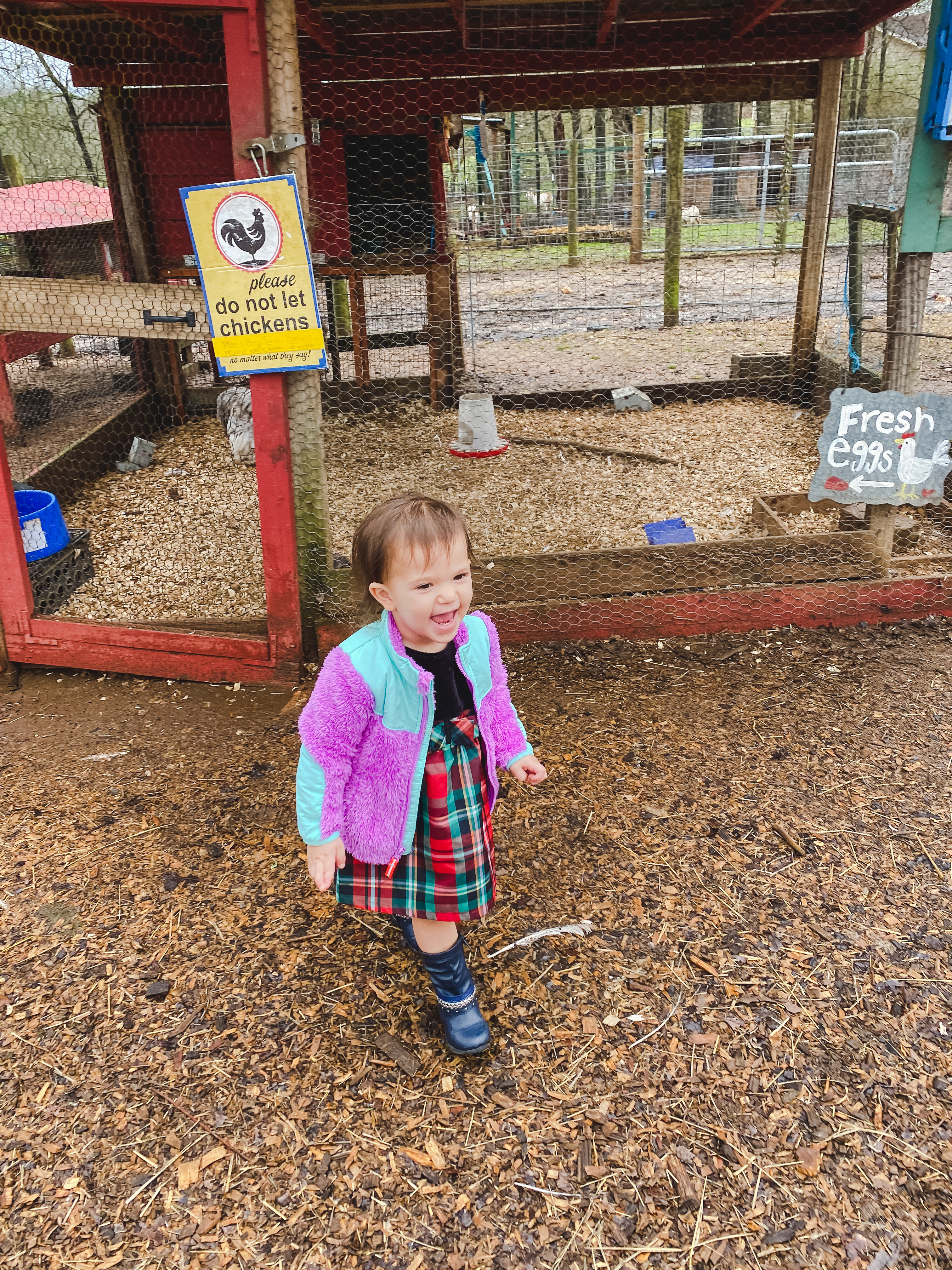 This magical oasis north of the city has fast become my children's favorite hangout. The schedule changes, but there's always a farm-themed play date or other kid-centered event going on. Kids can hold rabbits, feed chickens and goats, brush a tiny horse's hair, and take an intimate hay ride among other fun things. (If you're local, make sure to inquire about bunny adoption — because that's totally a thing, and I'm trying to convince my husband we need to do it!)
Photo: Jenny Studenroth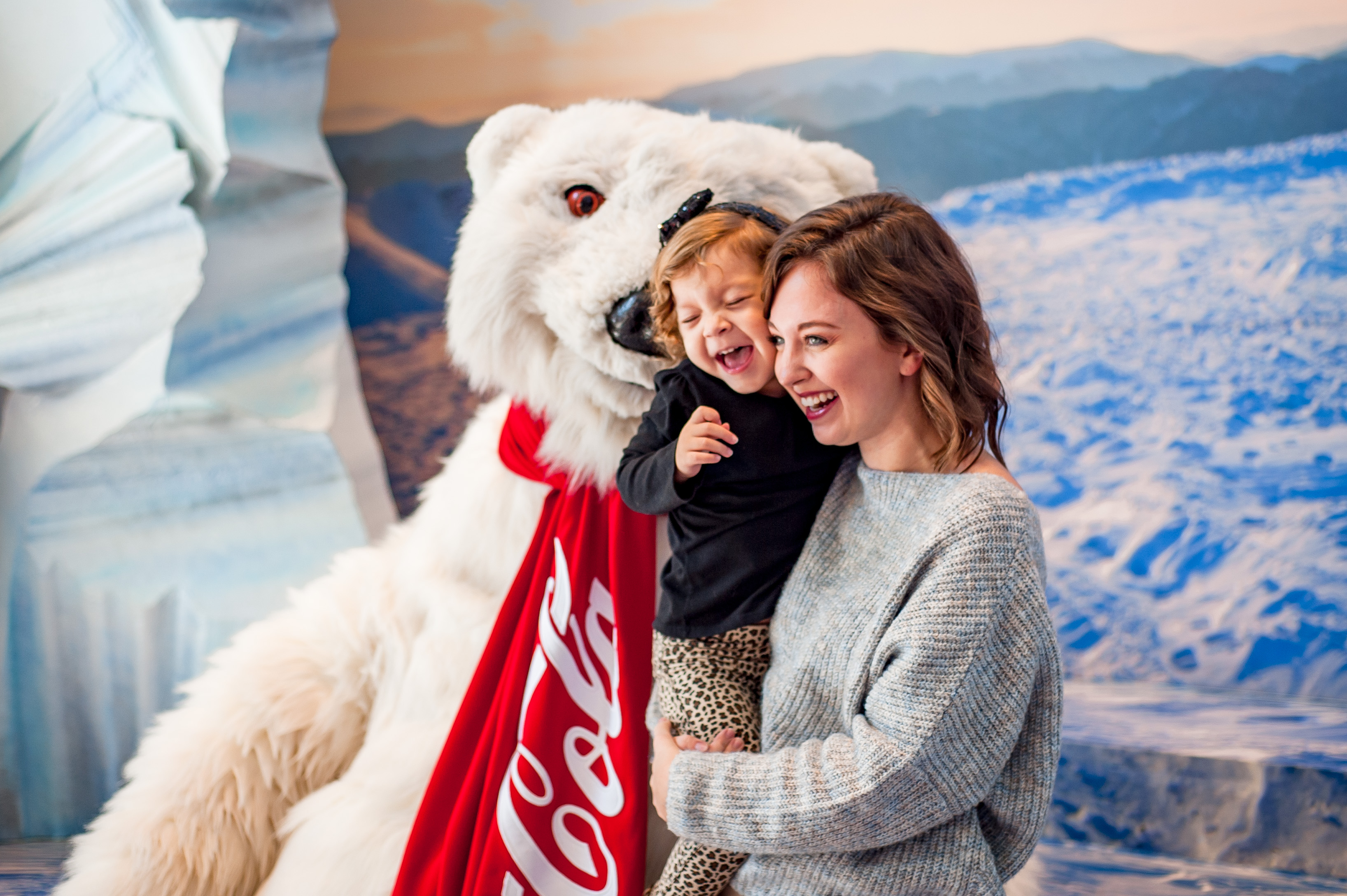 Coke Museum
The World of Coca-Cola is a museum unlike any other. Inside, you'll learn all about America's beloved soft drink and taste 100 varieties from all over the world. And, kids will love meeting the Cola Bear! Probably the best part, though, are the photo opps: according to my mom friends who've been, the whole place is "very Instagrammable."
Photo: @AshleyPease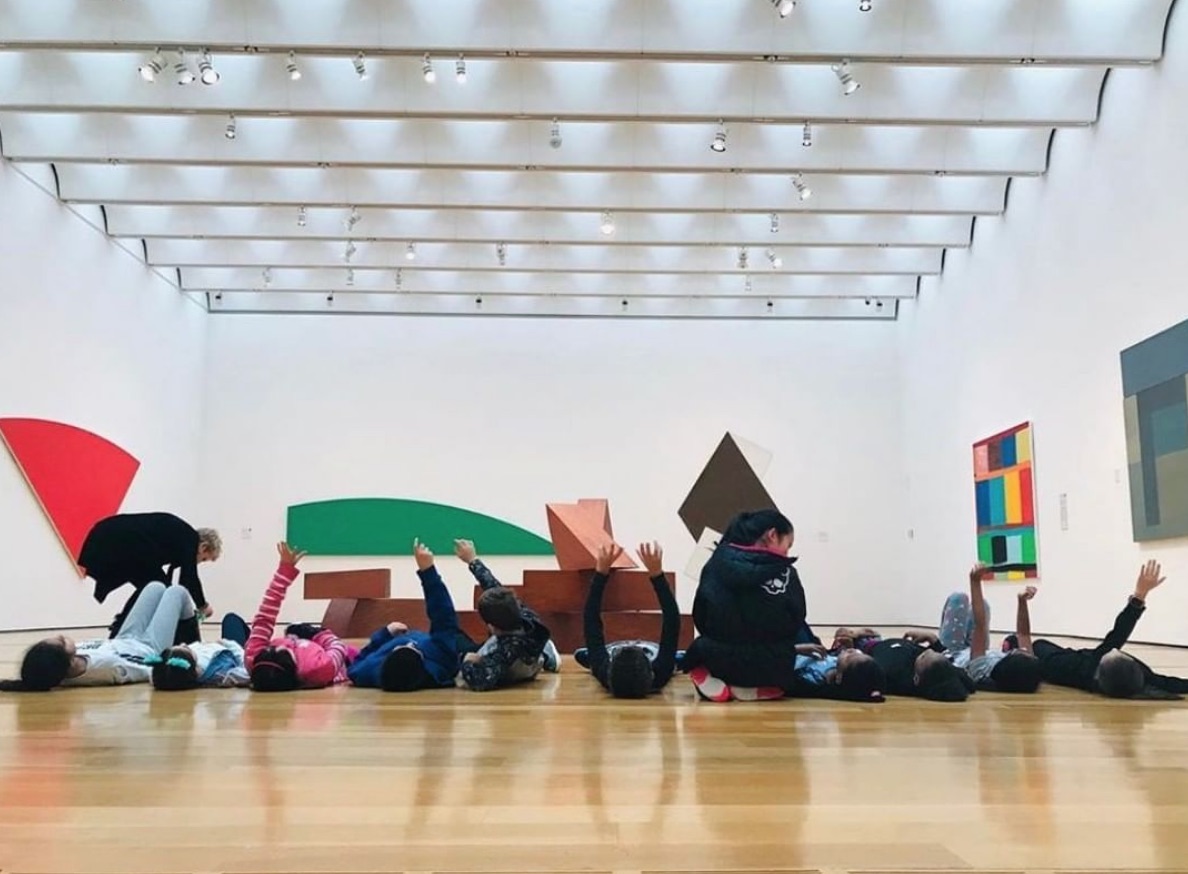 High Museum of Art
School-aged kids will love the High Museum, which features a variety of more modern art types as well as Atlanta-based and Southern-themed exhibitions. Part of their permanent collection, Folk & Self-Taught Art, is a must-visit for young artists. I am looking forward to taking my five-year-old here this season! If you're local or in town for a while, they offer spectacular summer art camps and monthly classes series for kids, too.
Photo: @highmuseumofart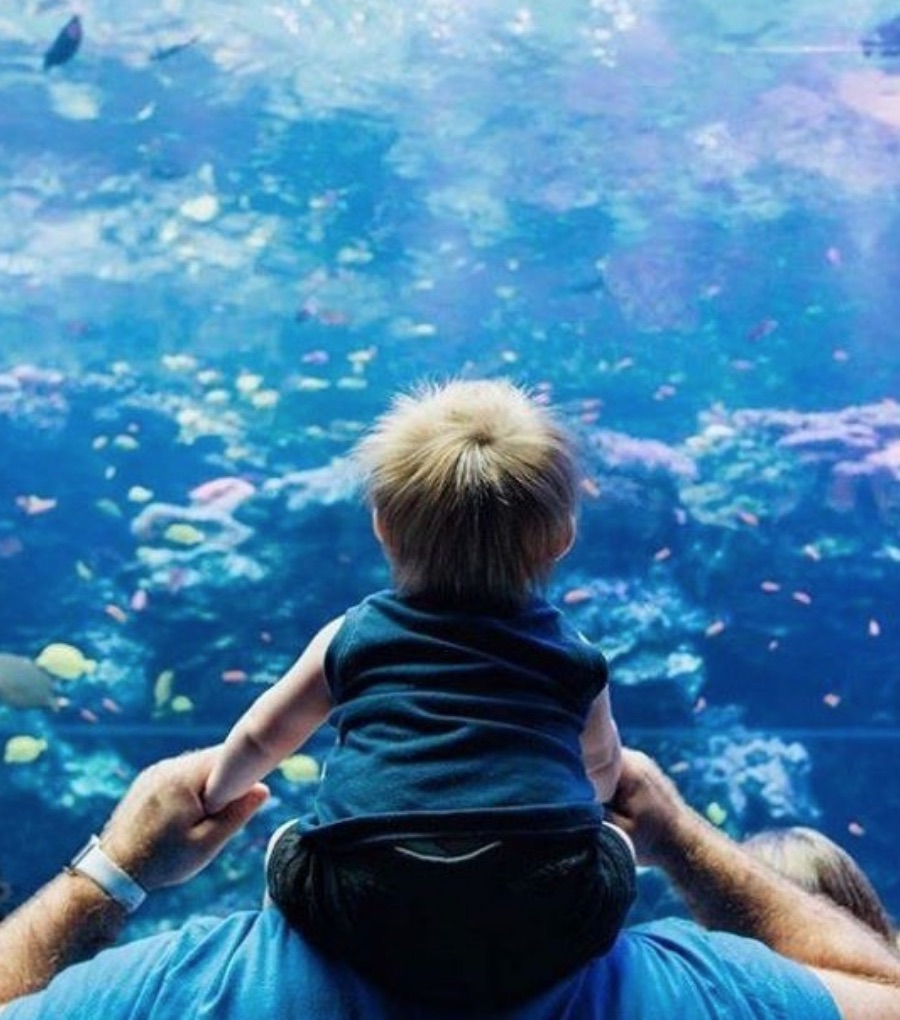 Georgia Aquarium
It's one of the best known aquariums around, and in our vegetarian home where animal rights reign supreme, we especially love how they treat their fish. The aquarium in Atlanta boasts species that will blow your kiddos' minds, from majestic Whale Sharks and adorable California Sea Lions, to seahorses, dolphins, and more. Plan ahead for the best ticket pricing and experience.
Photo: @georgiaaquarium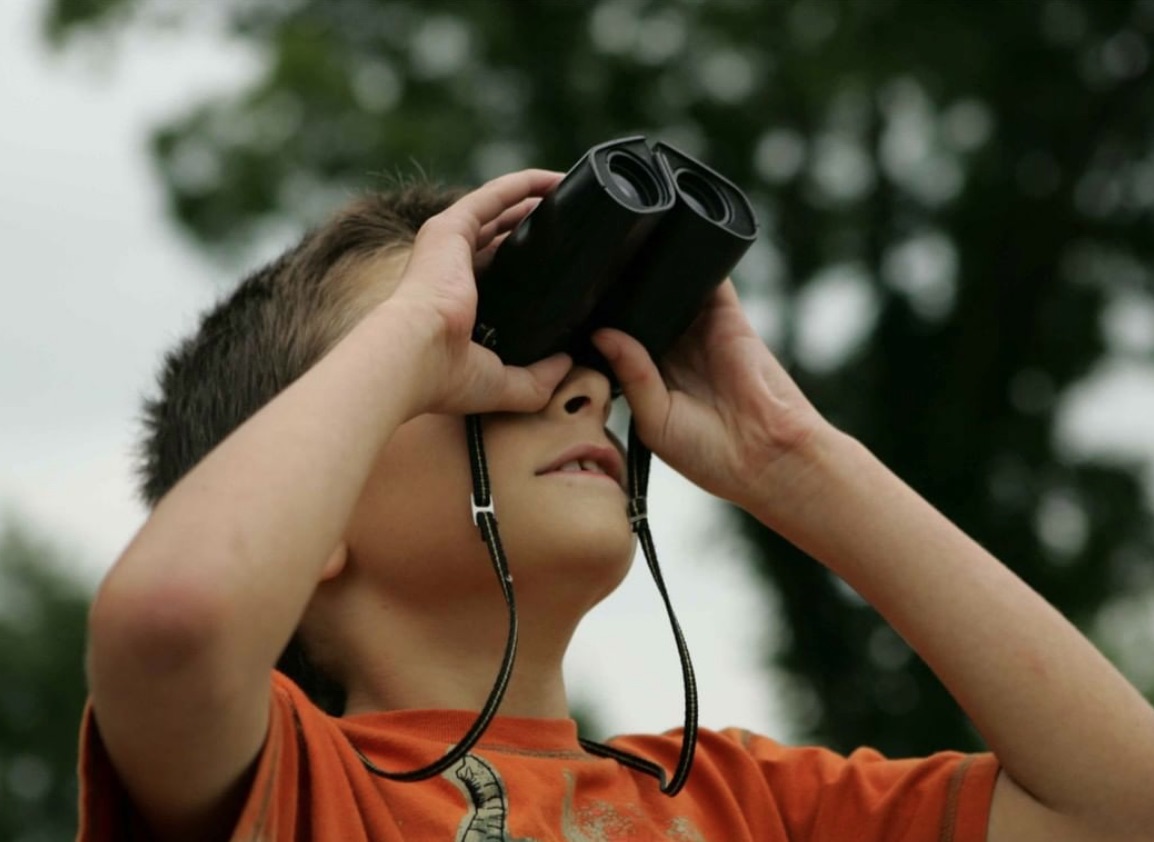 Piedmont Park
This epic Atlanta park offers not one but two incredible playgrounds — Mayor's Grove which is accessible to children of all abilities and allows kids to interact with their caregivers while playing; and Noguchi Playscape which is an exquisite sculptural experience that will surprise and delight your kids. Parents also love the picnicking spaces at the park, on-site pool, community garden, and other offerings.
Photo: @piedmontpark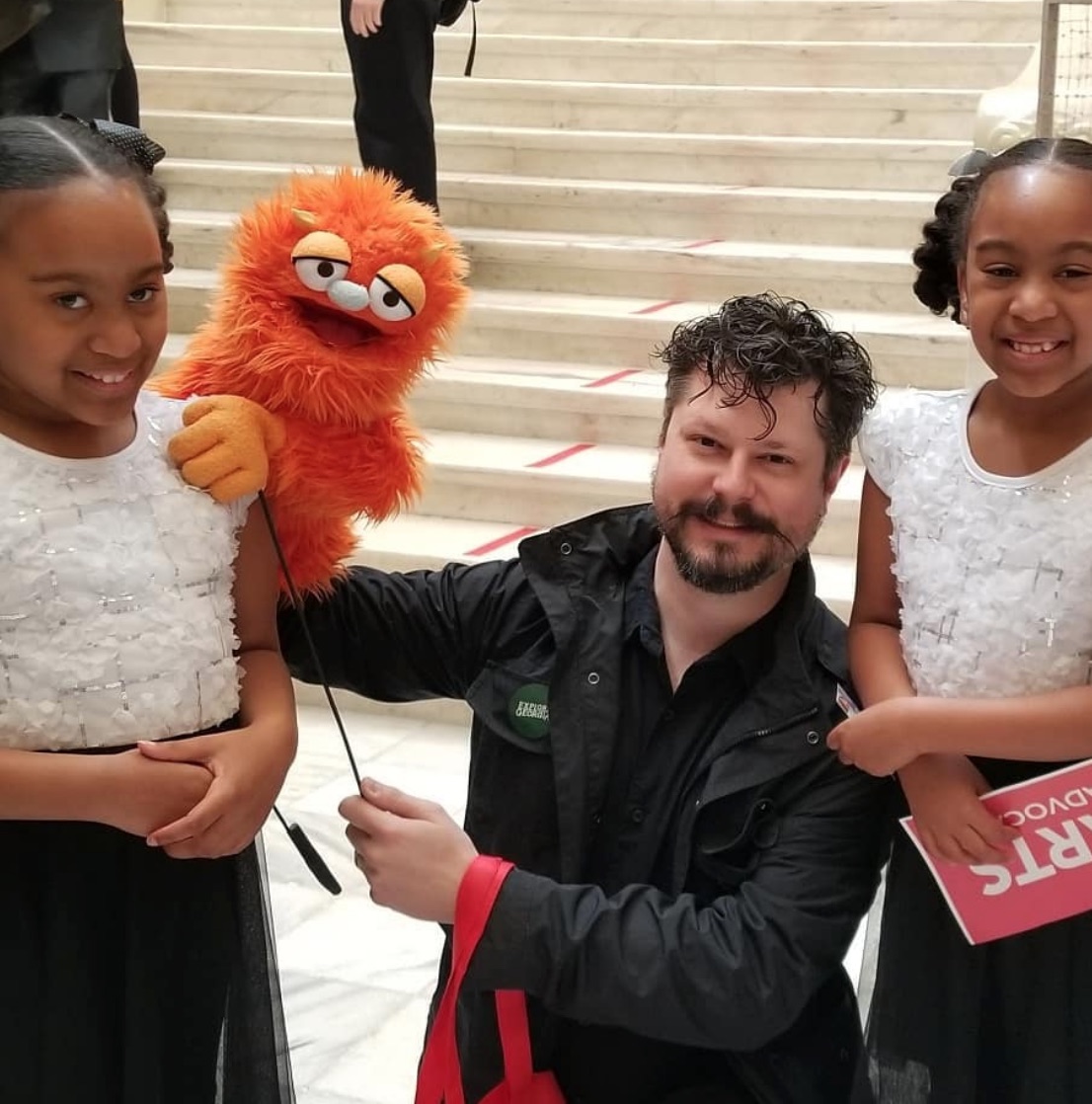 Center for Puppetry Arts
This is a unique museum experience you're unlikely to find elsewhere. The facility takes kids and adults alike on a cool journey through the world of puppetry, offering not only their standard exhibitions but stand-alone special events that all include free museum access for before or after.
Photo: @ctr_puppetry_arts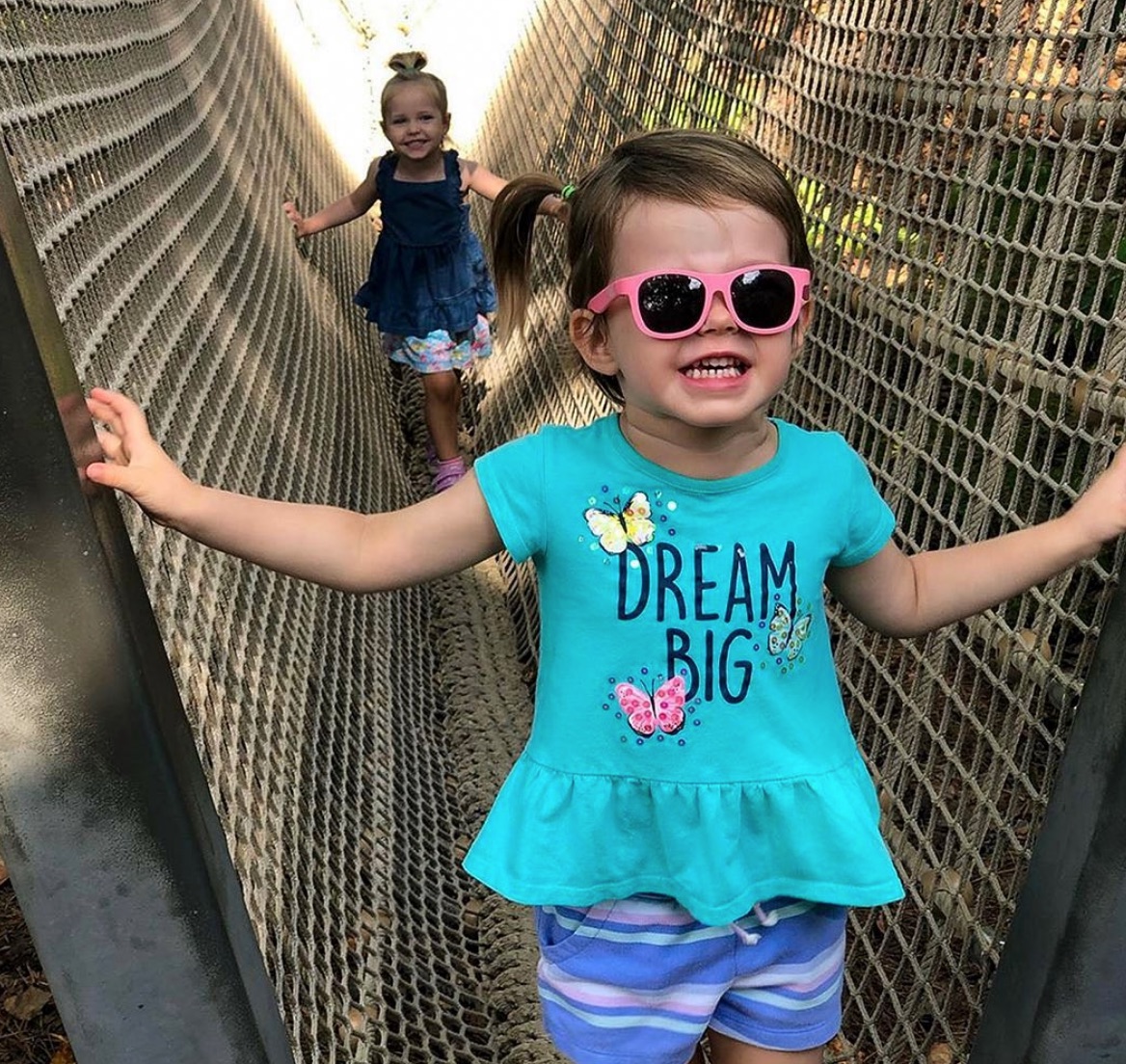 Atlanta Botanical Garden
Introduce your children to the wonder and beauty of nature at Georgia's acclaimed Botanical Garden. Now, I hail from Brooklyn, where we take our botanical refuges pretty seriously, so I say with unbiased enthusiasm: you do not want to miss this park! Seasonal displays, art and music experiences, and so much more await in this nature-filled oasis. The website's trip planning function makes it easy to plan your visit including activities for toddlers through teens. Definitely don't miss out on the children's garden (with a splash pad open from spring through fall).
Photo: @atlbotanical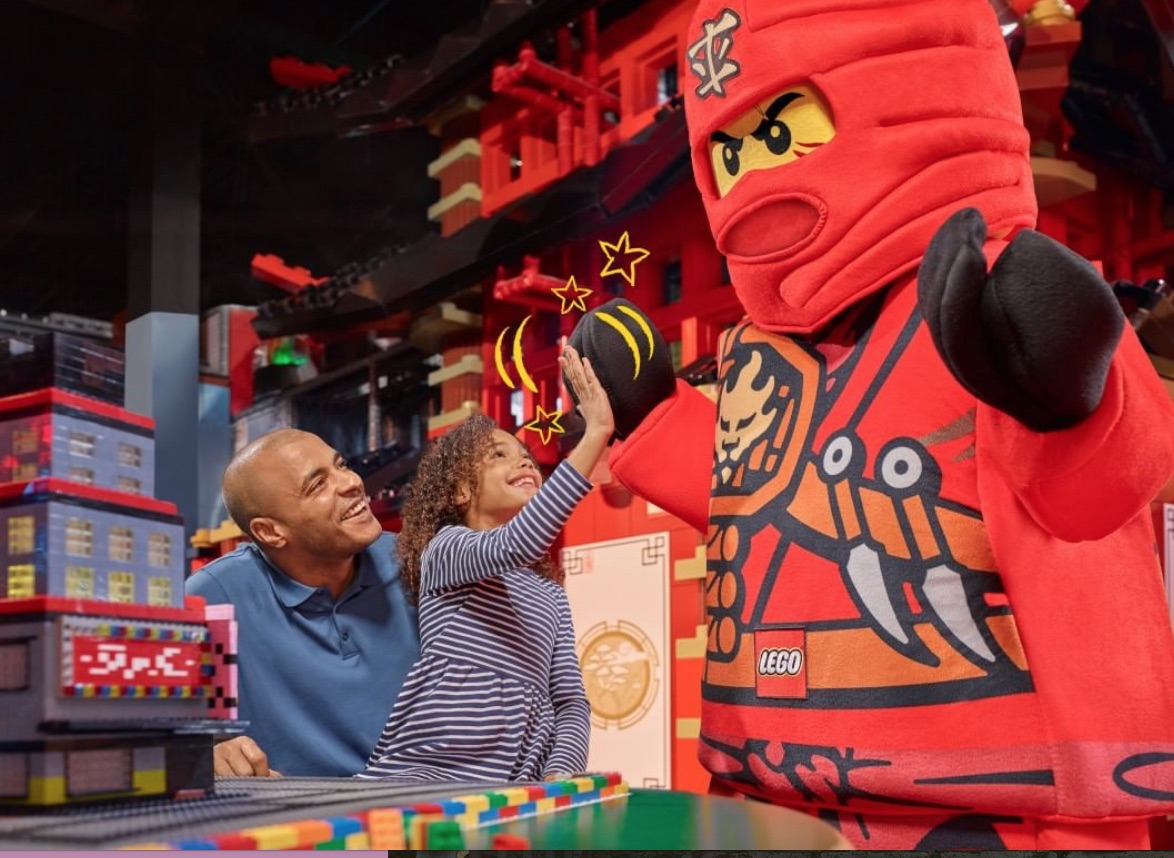 There's so much to do at this emporium of fun that you might consider becoming members if you're local. LEGOLAND Atlanta has everything kids want: play space, "wow" factor, and room to run around. Parents don't mind that their littles are learning while they're at it, too. From factory tours to building seminars, rides to 4D film experiences, I'm not kidding when I say you need more than one visit to do it all.
Photo: LEGOLAND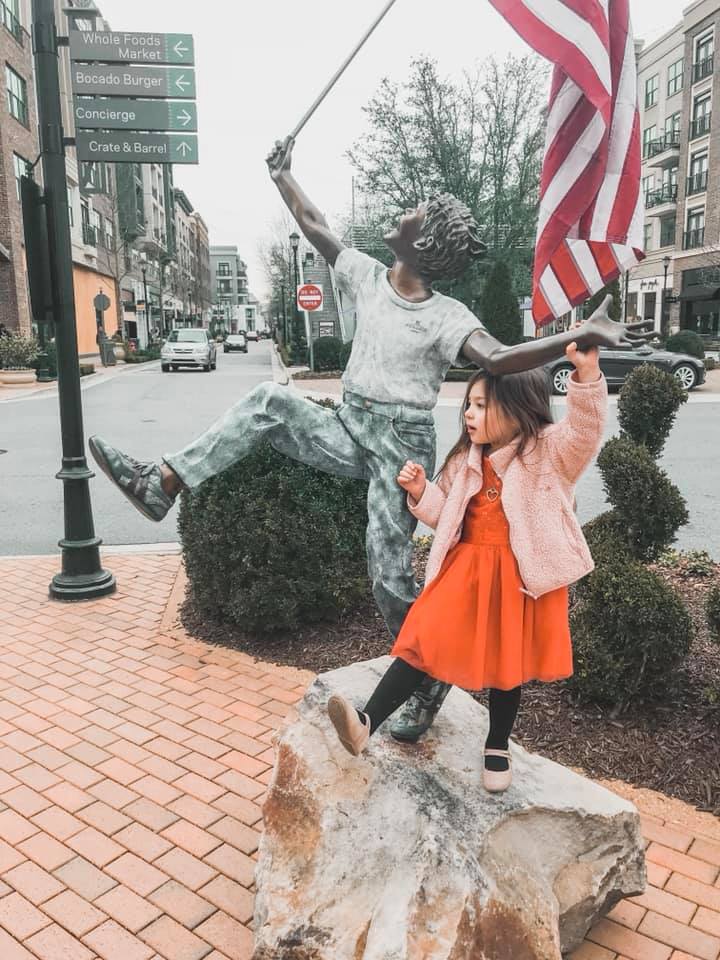 The Avalon – Alpharetta
A visit to this little gem during a house-hunting trip in Atlanta was the moment my husband and I locked eyes and decided this move down south was a go. It was a Friday night, there was a free live concert happening on the green, and all around us little kids were dancing and singing along to country tunes while their happy parents sipped beers out of plastic "to-go" cups offered at all the restaurants. Need I say more? (Tuesday morning toddler programs, on-site playground, awesome shopping, and a kids' train that runs throughout the property could be that "more," if so…)
Photo: Jenny Studenroth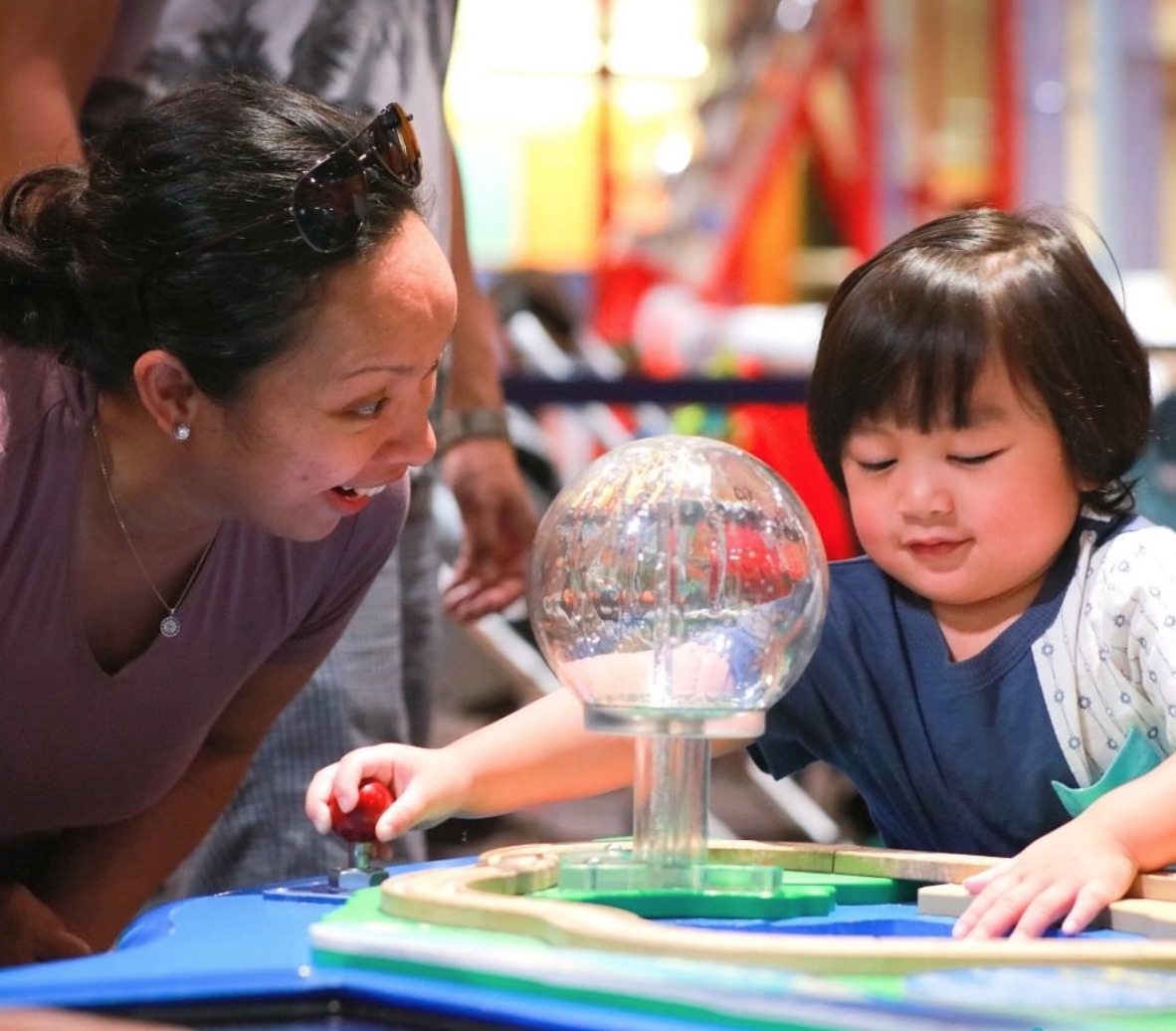 Children's Museum of ATL
They'll be exposed to science, fairy tales, art, and all the wonder and whimsy that childhood craves at this state-of-the-art children's museum offering Home School Days, Science Nights, early learning programs and so much more for kids of all ages. Check out the chock-full calendar of events and starting planning your trip today!
Photo: @childrensmuseumatlanta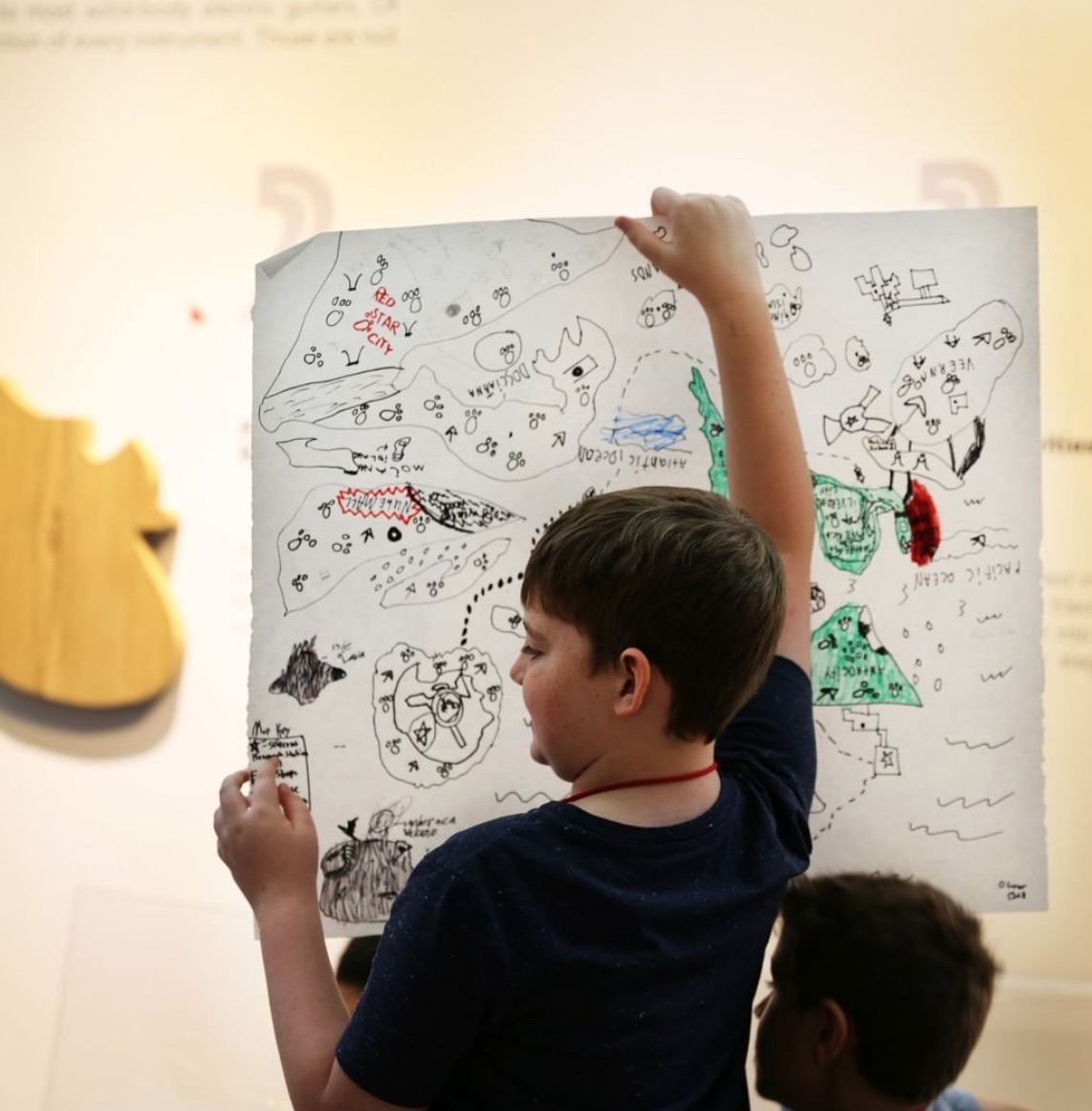 MODA – Museum of Design ATL
Another great museum for kids in Atlanta, MODA is a really special place to learn and play. They reopen March 2020 with an all-new exhibit, Learning from Nature. Here, kids learn about the environment and other important topics in a no-pressure, fun environment.
Photo: @modatl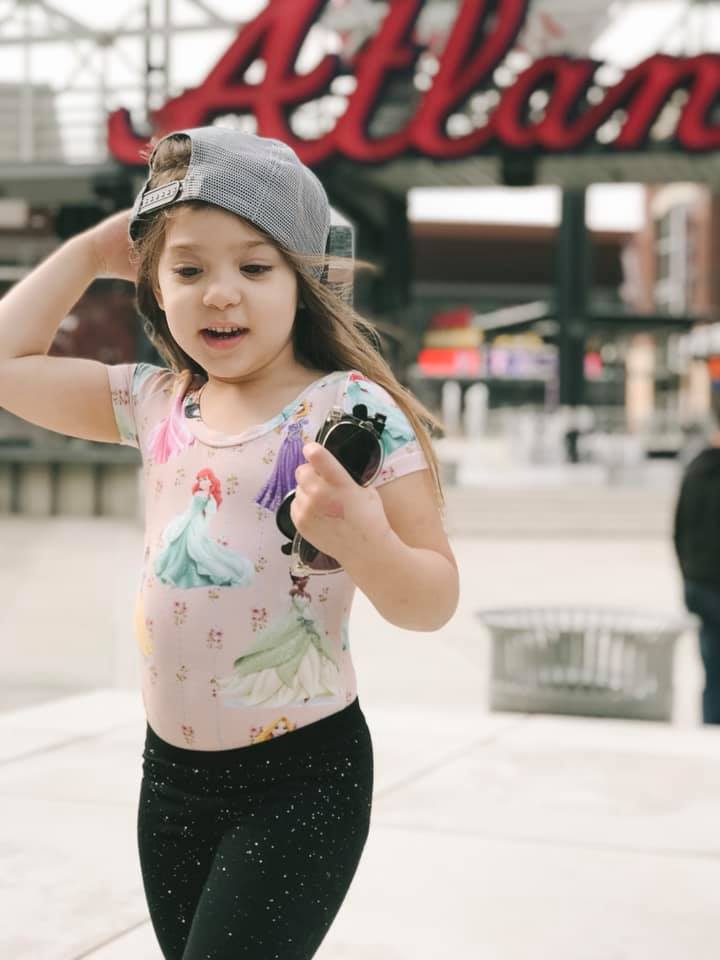 The Battery
Catch a Braves game at Truist Park with the kids and let them experience all the revelry and local pride in a stadium full of sports fans who manage to love their team without being obnoxious to out-of-towners.
A visit to this lively area also promises international foods, a sprawling lawn for the kids to kick a ball around, play tag, and practice cartwheels, great kid-friendly bars, and live music. We've gone to the Battery with the little ones even when we weren't there for a game. (Bonus: it will be projected on a large screen outside the stadium, so you don't need tickets to enjoy the view!).
Photo: Jenny Studenroth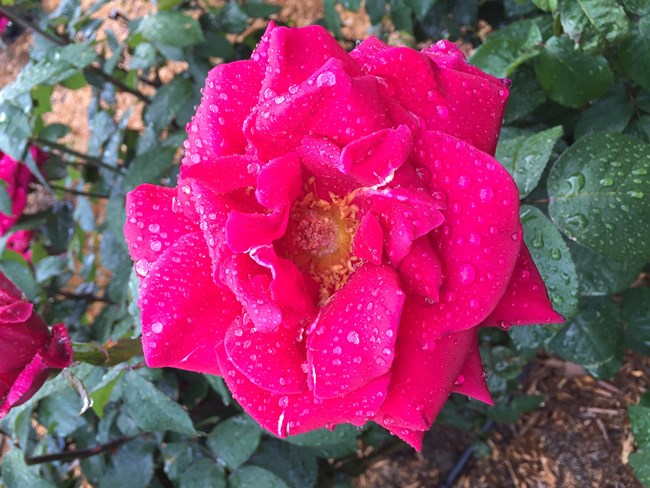 The childhood home of Dr. Martin Luther King, Jr. is one of the most visited places in Atlanta, and a great way to start a conversation with your children about his incredible impact. Also check out the I Have a Dream World Peace Garden during your visit!
Photo: NPS.gov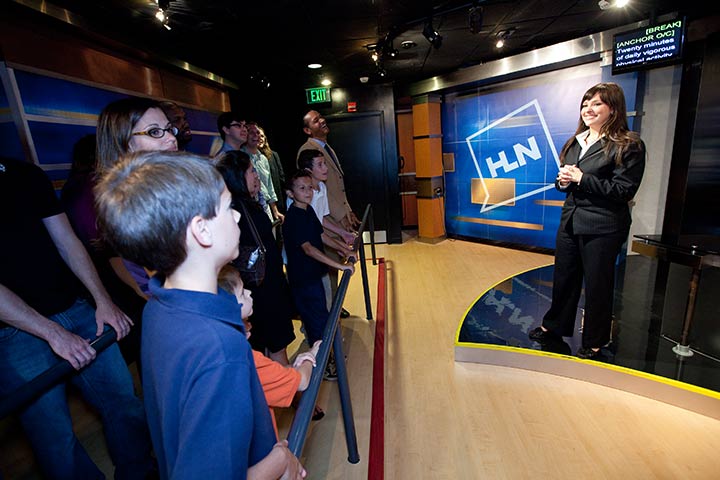 CNN Studio Tours
Elementary-through-teenaged kids will love taking a backstage tour of CNN Studio headquarters, where you'll get an exclusive look at the history of the news channel as well as the daily run of things. Georgia residents often quality for special discounts, so check the website before you book!
Photo: CNN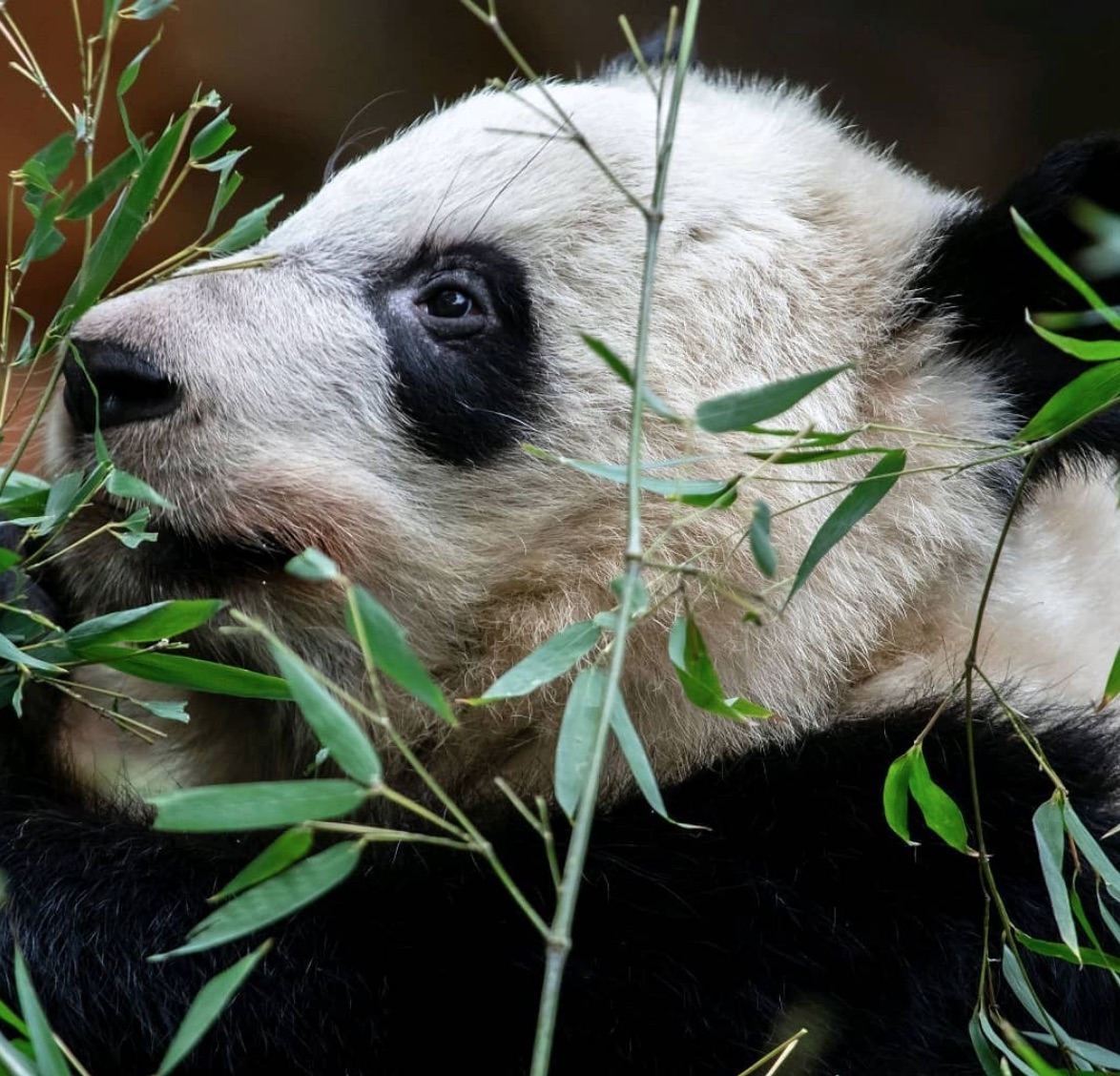 Zoo Atlanta
As if the aquarium wasn't enough, we also have a renowned zoo where kids will view beautiful animals of countless species from all over the world. Not ready to plan your visit? Check out their Panda Cam and watch your to-do list completely fade away. Cuteness level is at a solid ten at Zoo ATL.
Photo: @zooatl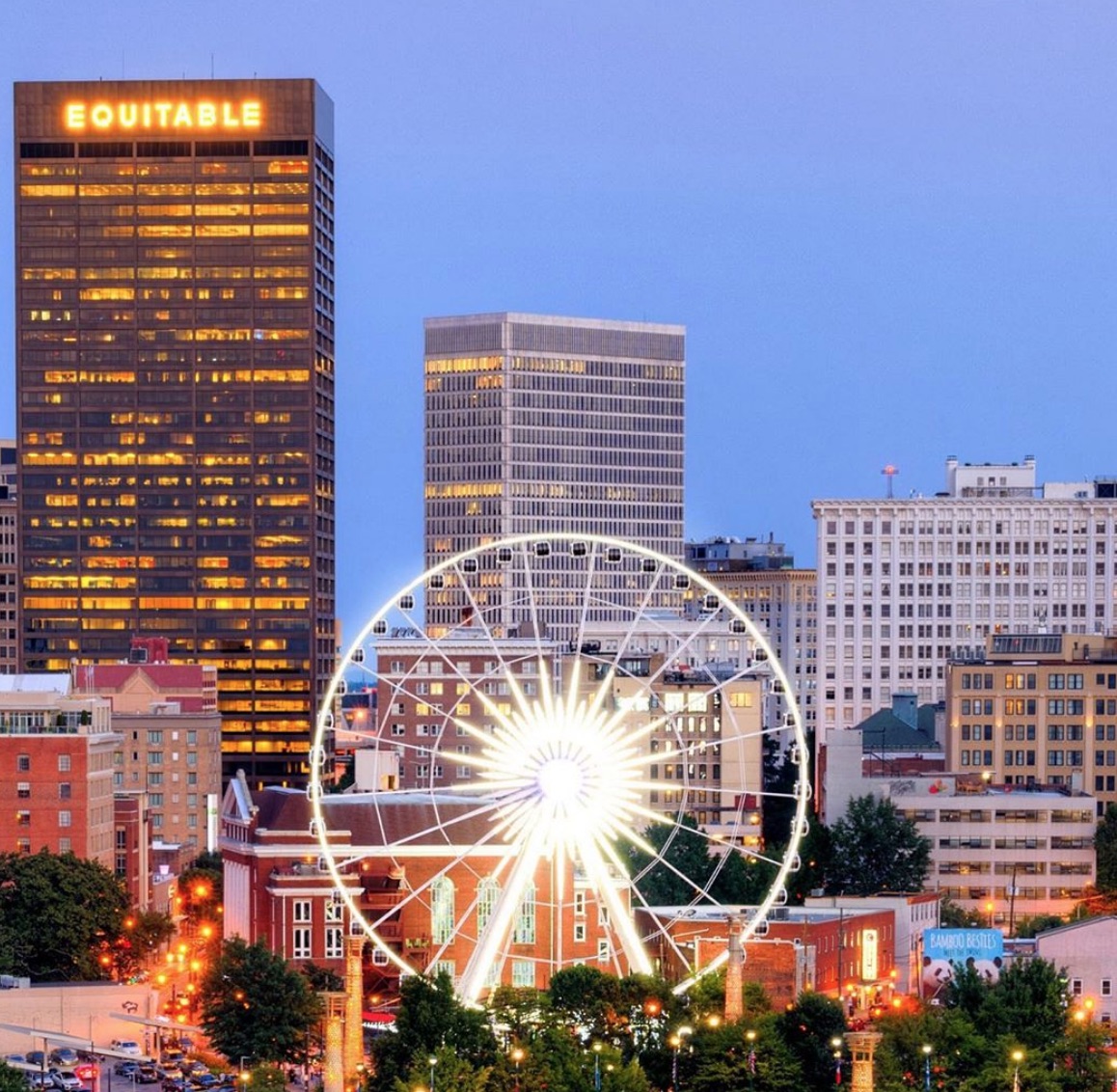 Skyview Atlanta
How many cities have a huge ferris wheel right in the streets? Well, Atlanta does, and it's just as amazing as you might imagine. Reach amazing heights and view the hustle and bustle from above with the kiddos at this uniquely cool spot; and don't forget to poke around nearby Ponce City Market for lunch and shopping afterward.
Photo: @skyviewatl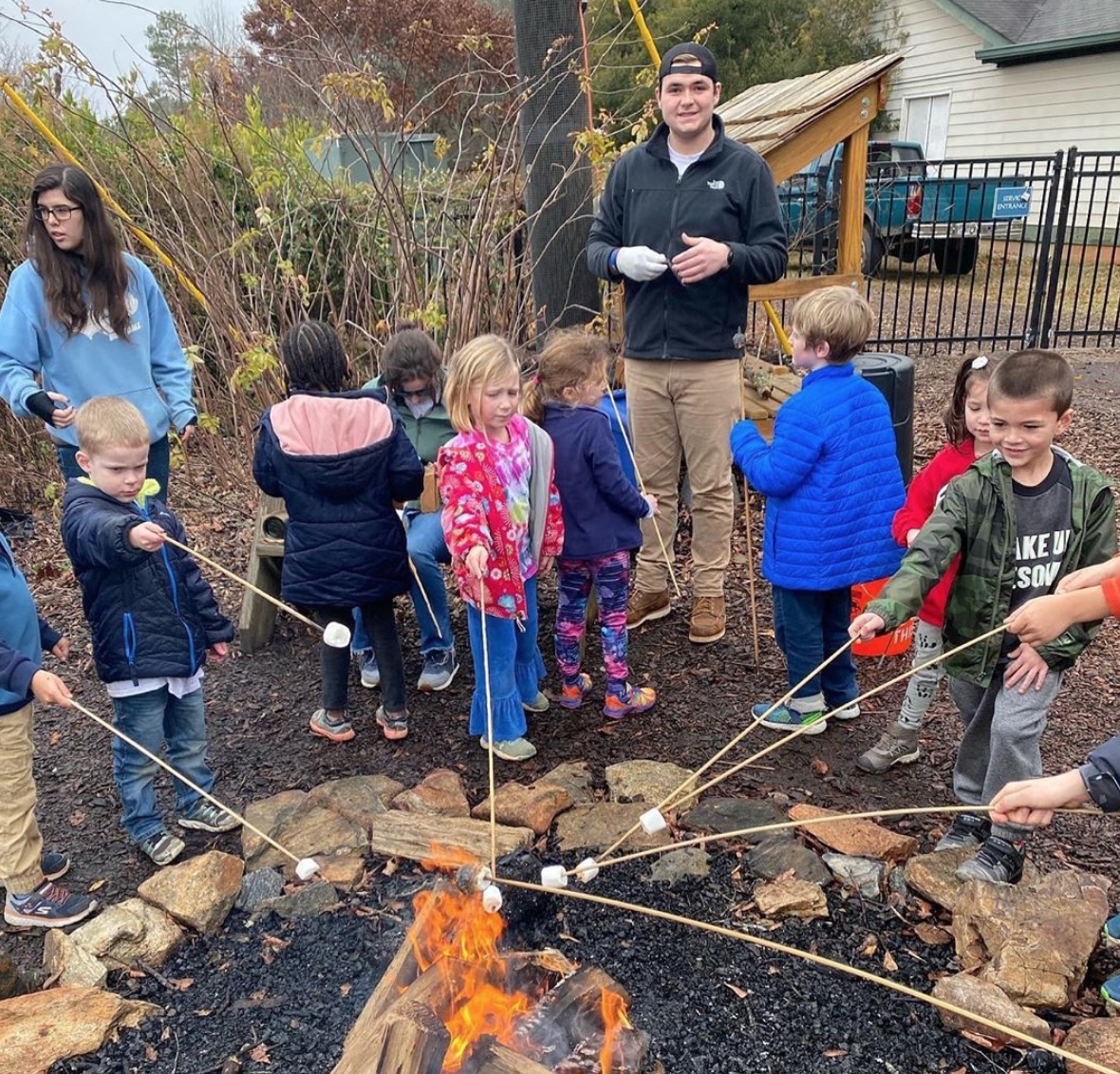 Chattahoochee Nature Center – Roswell
If you're a country music fan, you've probably heard the famed Chattahoochee River mentioned in a song or two. But I'm always shocked to learn that many Atlantans don't know about this stunning natural oasis just miles outside of Town. From the Discovery Center to summer camps, there's tons of structured programs for the kids. Or, take it light and easy by showing up in sneakers and going on a family hike.
Photo: @chattahoocheenaturecenter
Read More About Traveling With Kids: