It can often be difficult to know when to change to the next size of your baby's pacifier. In fact, some parents don't even realize that they need to change at all! If you take a close look at your pacifiers' packaging, however, you'll notice that there is a size – usually 0-3 months, 0-6 months, 6-18 months, etc. Unfortunately, most pacifiers don't print the size on the actual pacifier, but because the wrong size can be a chocking hazard, it's important to pay attention.
"Besides age, there are some signs that it's time to size up – like that the pacifier leaves an imprint on your baby's cheeks after use," says Dr. Neela Sethi MD, practicing pediatrician and lactation consultant. "Also if your child seems to dislike the pacifier all of a sudden, this can be a clue that the pacifier is too small. Lastly, if your child cannot keep the pacifier in their mouth despite trying (i.e. they show a desire to have the pacifier, but it will not stay in), this is another sign to switch to a larger size."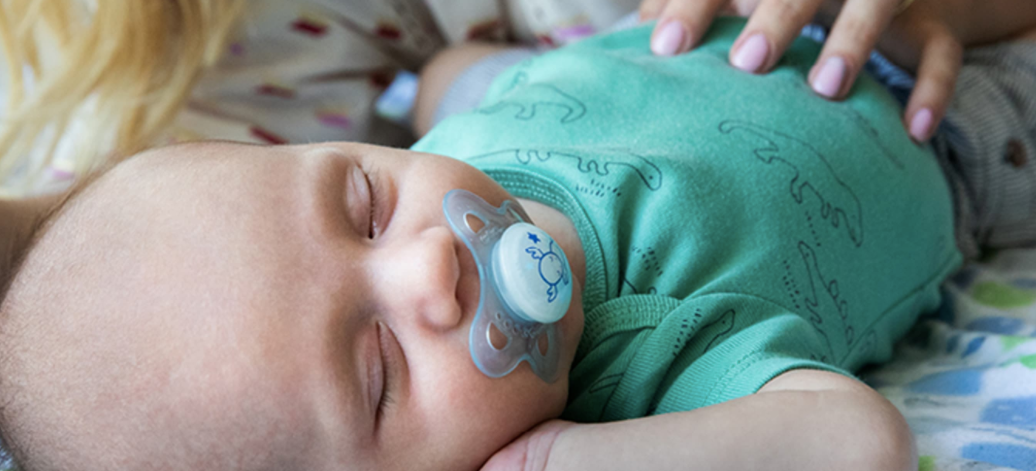 When it comes to nipple size, it's equally important to pay attention.
"This can be tricky as some babies prefer the same size through their entire first year," says Dr. Sethi. "But there are some cues that the next nipple size is needed like your baby is taking way longer to finish the bottle, is frustrated while eating or cries with feeds or falls asleep while feeding and before finishing the bottle, when previously that wasn't a concern. Lastly, if your baby begins to refuse the bottle, it's time to size up. As with any baby products, there is room for trial and error, however, I like MAM baby bottle and pacifier nipples since they're made with SkinSoft silicone for a familiar drinking feeling that is accepted by 94% of babies."
More On Baby Gear: