If there's one brand I tell all first-time parents to look into when they ask about play things, it's Lovevery. I've written about the brand's stage-based play items, inspired by Montessori, Waldorf and neuroscience on many occasions because their products are not only well thought out, they're well-made and long-lasting.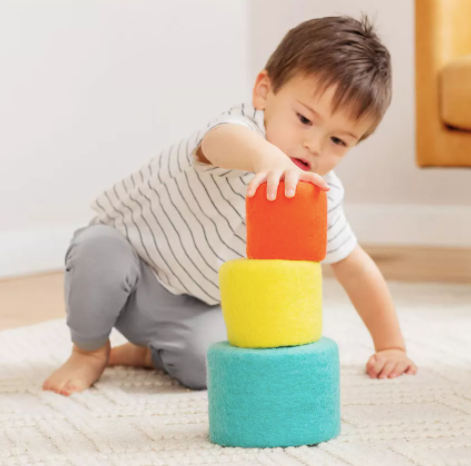 We all want our little ones to thrive and success and it can be stressful to know what exactly can help them do that. It's tempting to just put them in a bouncer or in front of an iPad while we go about our day, but with Lovevery you don't need to succumb to temptation. They tell you exactly what will help your child's developing brain depending on their age and children will be just as entertained by their play things as they would be by an iPad (seriously…).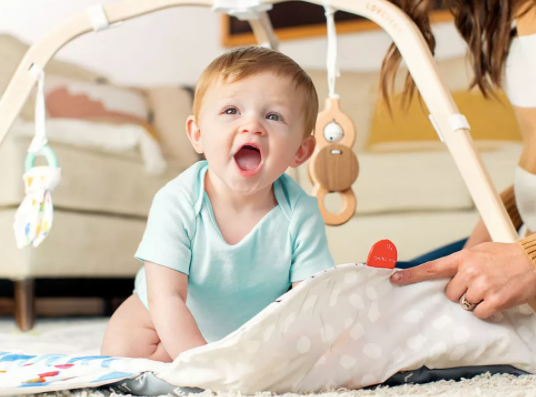 Now you can shop their stage-based play essentials at Target and there are plenty of finds for under $25. The collection includes new standalone playthings, as well as best-sellers like The Play Gym  (a must on  every baby registry! It's pretty much the only thing you need the first few weeks) and The Block Set (it may seem like a high up-front cost, but you'll get months of play out of it and the quality will last from kid to kid).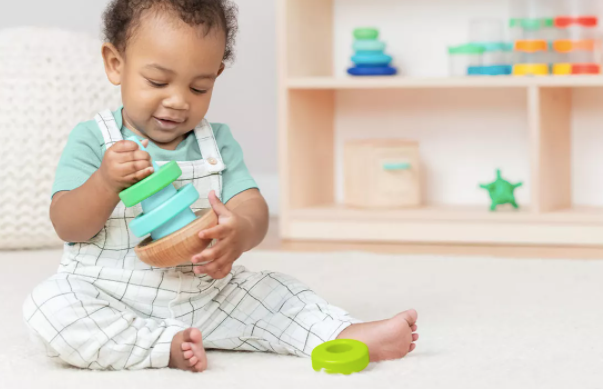 It's also worth highlighting that each Lovevery item found in-store includes free access to content to help you make the most of playtime, including: a Digital Play Guide, weekly stage-based emails, developmental tips, activities, and play ideas, and expert tutorials and videos. These were a tremendous help when my son was born when I was running out of ideas (or frankly simply didn't know) what to do with him.
The collection is aimed at ages 0-18 months.
More Baby Gear: