I'm obsessed with WubbaNub because, well, my son is obsessed with WubbaNub and that means my days involve less screaming!
WubbaNub is a medical-grade silicone pacifier with an attached plush toy. These unique pacifiers give babies something soothing to hold on to while also making it less likely that you'll lose yet another pacifier (it doesn't catapult out of a baby's mouth like pretty much all others). When I first got one I thought for sure it would be too big for a newborn, but my son took to it from day 1 – though it wasn't until about week 7 that he started holding on to the plush part of the pacifier. It's also worth noting that WubbaNub is distributed in hospitals, NICU and well-baby units nationwide.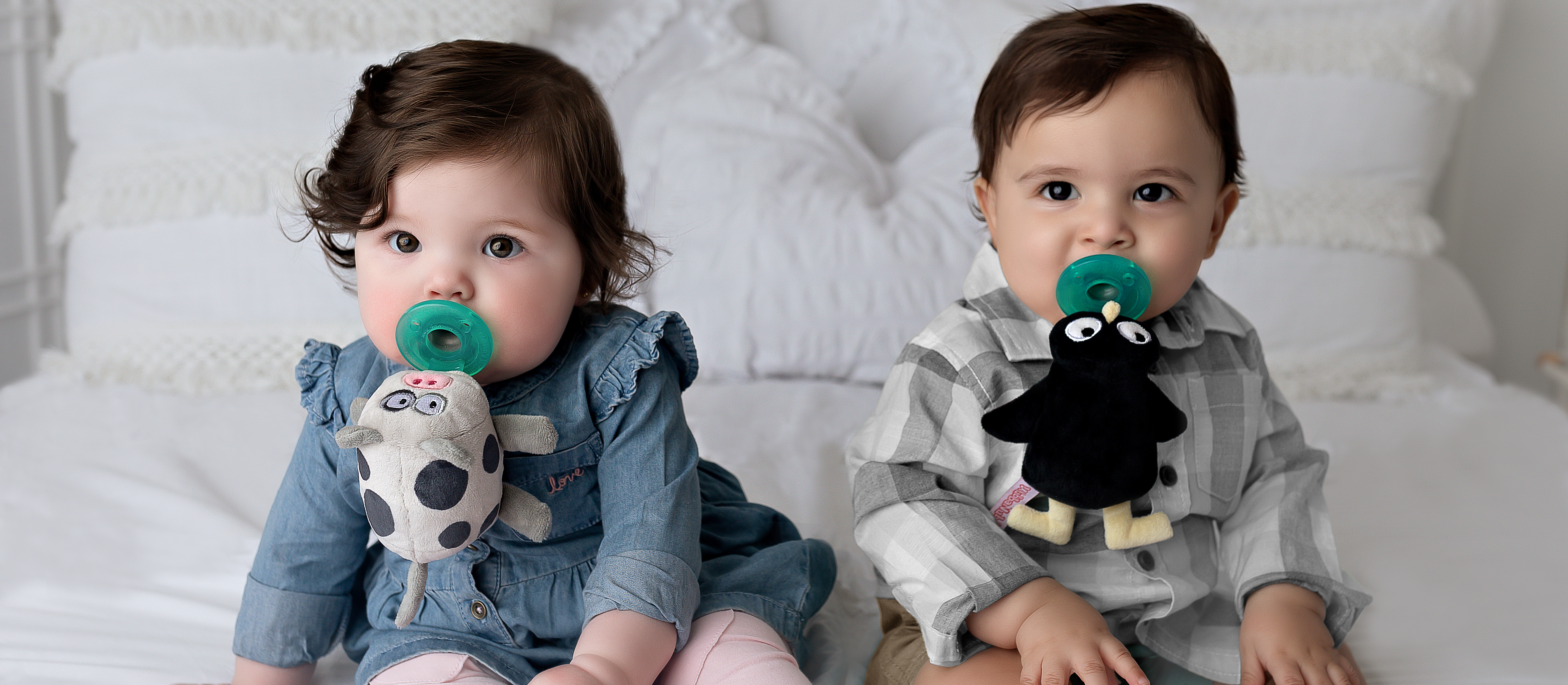 I've met so many mothers who swear by WubbaNub, including a few who buy them in bulk because they live aboard where they're not available. Once you see that your child loves it, it's tempting to get one in every iteration! Now they're cute new options available thanks to a collaboration between Jimmy Fallon and the brand. The collection brings the characters from his popular children's books, Everything Is Mama and Your Baby's First Word Will Be Dada to life with Mama Penguin and Dada Moo Cow WubbaNubs (both pictured above). I mean, come on… could these be any cuter?!
More Pacifiers and Teethers: