When it comes to teething there is a wide variety of options available of toys and teethers available to help soothe your little one's gums. And according to the National Health Service (NHS), some babies are born with their first teeth, others start teething before they're four months old, while others don't start teething until they're over a year old. The average being around six months. No matter when a baby starts teething, however, it's a pretty miserable experience for all involved, unfortunately. The best ways to help your baby is to give them something safe and appropriate to chew that allows for a little counterpressure.
According to the NHS symptoms include:
your baby's gum is sore and red where the tooth is coming through
one cheek is flushed
they are rubbing their ear
your baby is dribbling more than usual
they are gnawing and chewing on things a lot
they are more fretful than usual
"If they're not sleeping through the night, talk to your pediatrician or pediatric dentist on giving half a dose of over-the-counter pain relief, such as infant Tylenol or Infant Motrin," says Dr. Grace Yum, the founder of Yummy Dental and Orthodontics for Kids in Chicago. "Rather than topical agents, parents can also use teething rings that have been in the refrigerator for 5-10 minutes or they can try putting cold mushed up fruit in the mesh net feeder by Nuby (The Nibbler)."
As for specific baby teethers Dr. Yum likes, she singles out Nuby's Natural Wood (pictured below). "These teething keys are a perfect for babies to teeth on because they're BPA Free. Moms don't have to worry about toxic plastics in their babies mouths. The size of each baby teether is perfect for infants to grasp in their hands, too."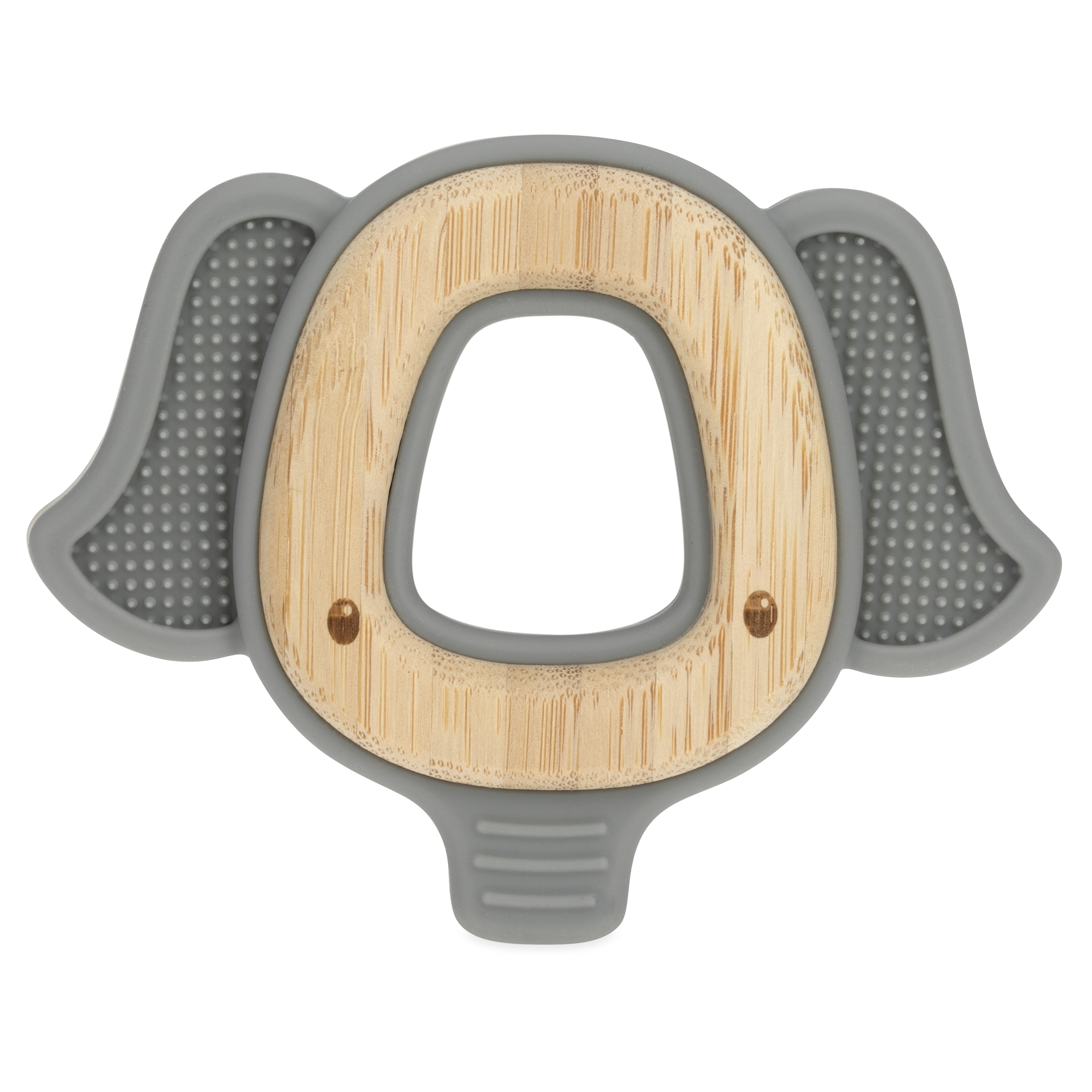 Read on for some other options for baby teethers to help sooth your little one's gums when their teeth start coming in.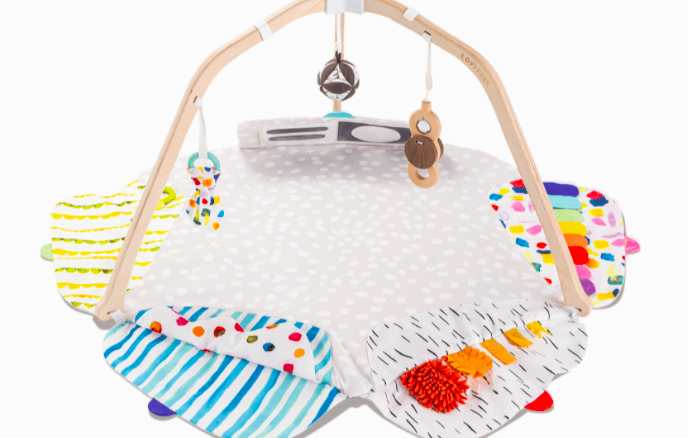 Lovevery's The Play Gym is one of the best buys any new parent can make (and obviously it makes a great gift as well). Your little one will get a good year of use out of this beautifully crafted find, which like everything from Lovevery was designed by a team of experts (including Montessori, Waldorf and neuroscientist) specifically to help with brain development. The stage-based play gym comes with a long list of things, but for the purposes of our topic the teethers include an organic cotton one that's detachable and perfect for mouthing and BPA-free silicone teething rings for safe, comfortable teething.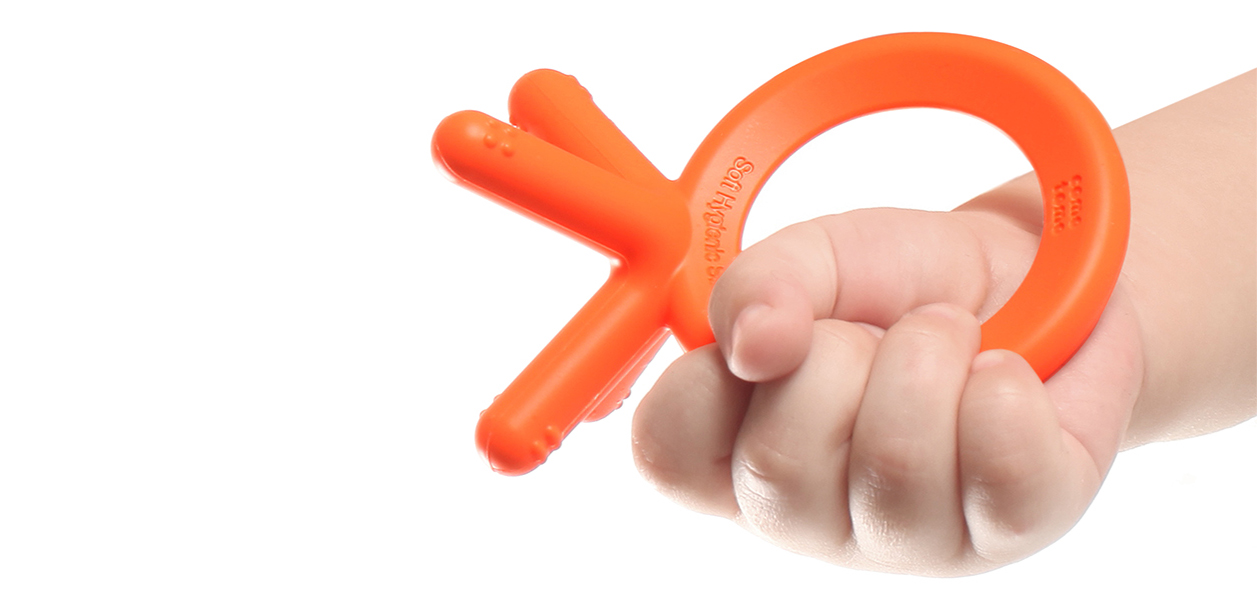 Comotomo Silicone Baby Teether is made from soft, hygienic silicone. It's not only easy to clean, but easy for baby's little fingers to grab from multiple points.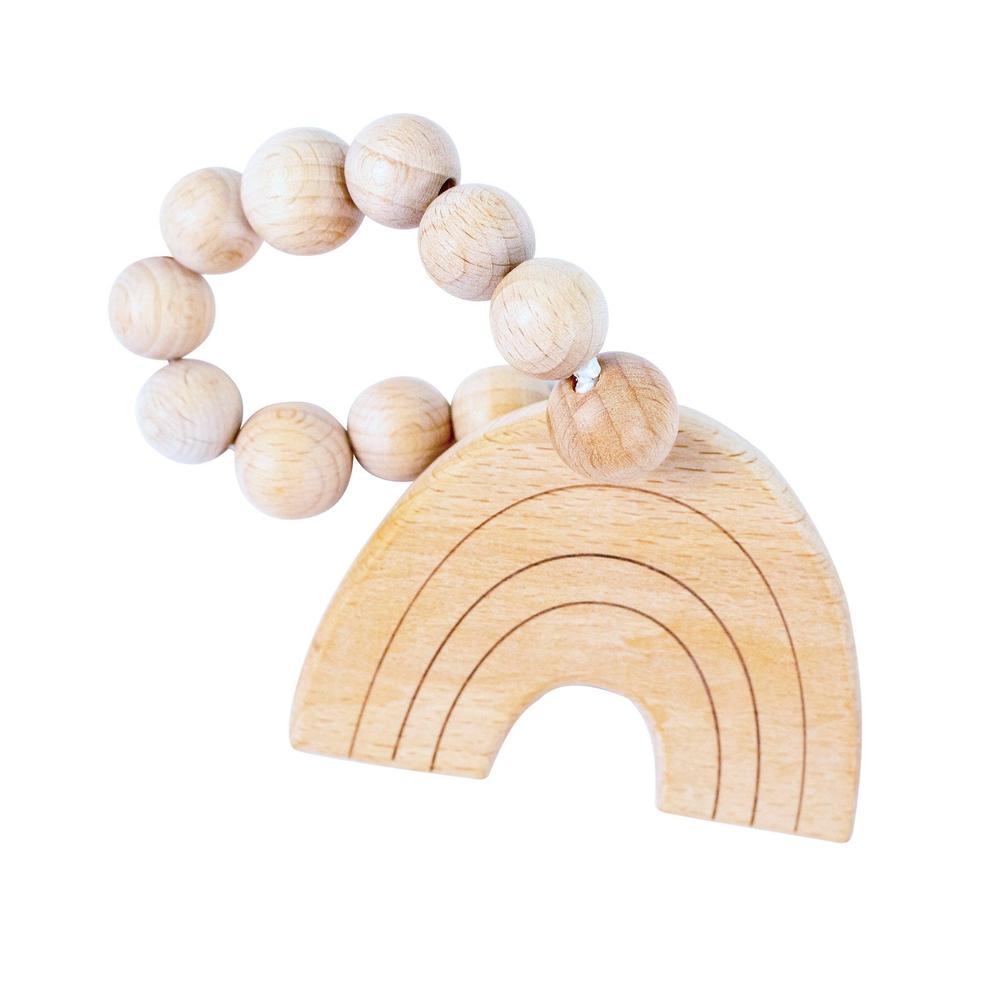 Bebe Au Lait makes wooden teethers in all shapes. All of them are 100% natural beechwood, non-toxic and antimicrobial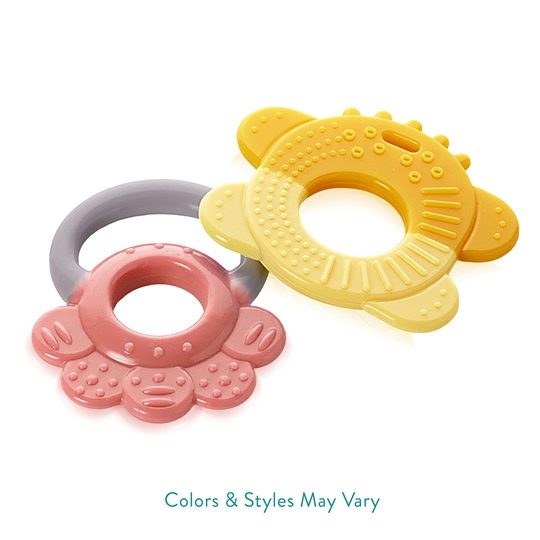 Evenflo Soothers are 100% soft silicone teethers. Each pack comes with two soothers in a re-sealable steam sanitization bag for easy cleaning.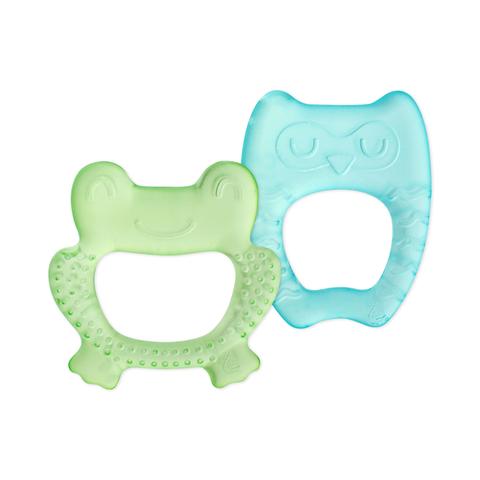 Green Sprouts Cool Nature Teethers are easy for babies to hold and made without PVC and other hormone-disrupting chemicals and additives including BPA, BPS and BADGE.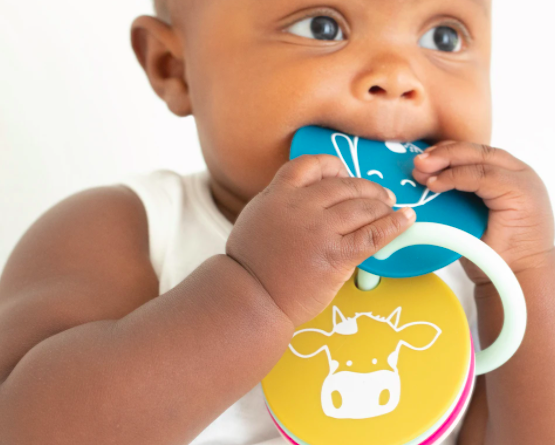 Bella Tunno makes Teething Flashcards – five flat, round flashcards that are easy to grip, featuring hand-drawn icons and words on each side. A ring keeps the cards together and makes it easy to attach to a baby carrier, car seat or stroller. Themes include feelings, counting, shapes, sounds, animals and colors.
More About Teething: