For babies six months and over popsicles are a great way to sooth teething aches and pains. It has long been established that the cold helps sooth teething pain. Popsicles combine the effectiveness of (personal fave) Frida's Not-Too-Cold-To-Hold Teethers with solids, so we're hitting two birds with one stone!
Nuby Garden Fresh Fruitsicle Frozen Pop Tray is one of the ones that came up most when speaking with experts about which one to use. It's specifically made for children six months+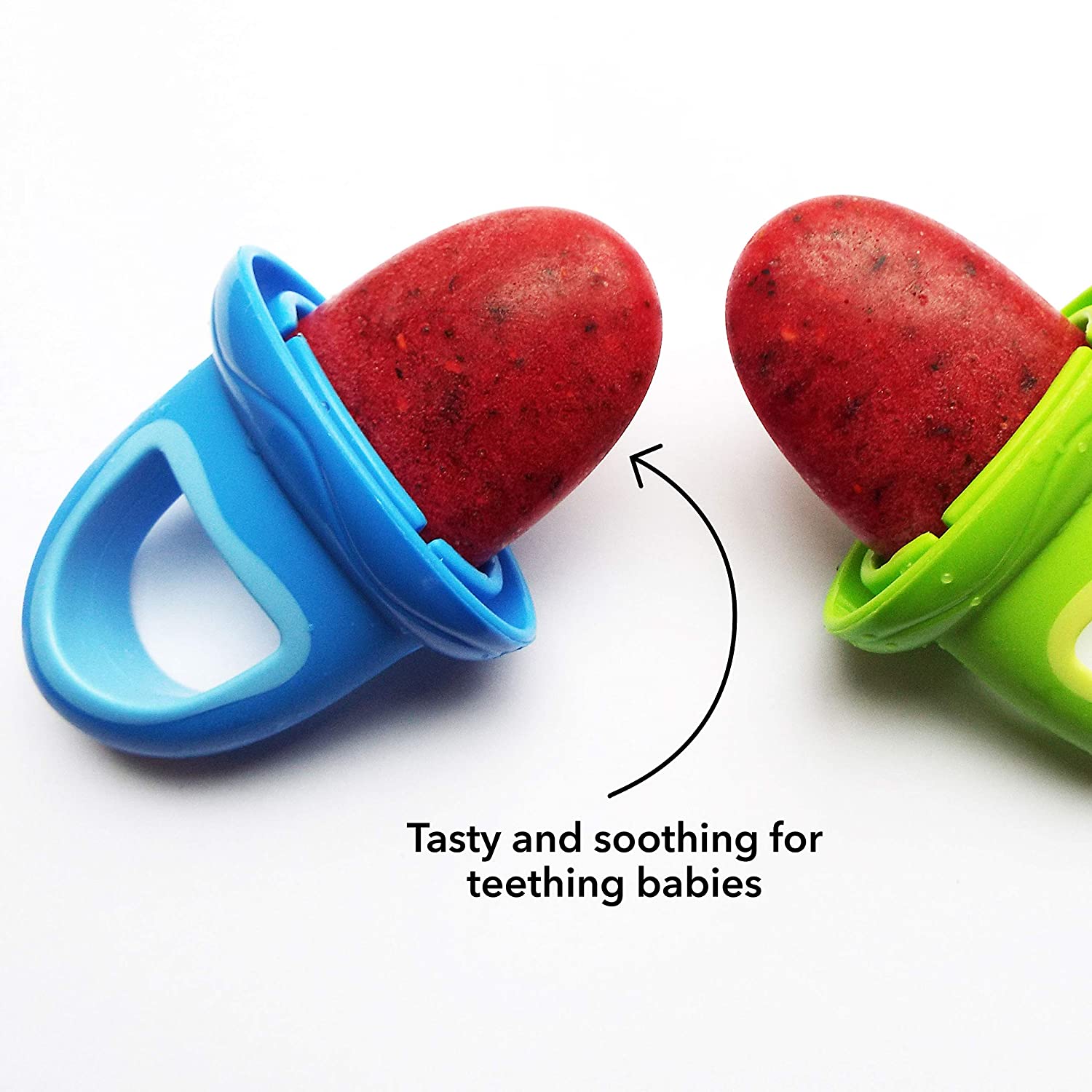 It's designed to be easy to grip for babies (others are too heavy for smaller children). Plus, the holders have wide bases to catch drips as the popsicle melts – though there will inevitably be a mess.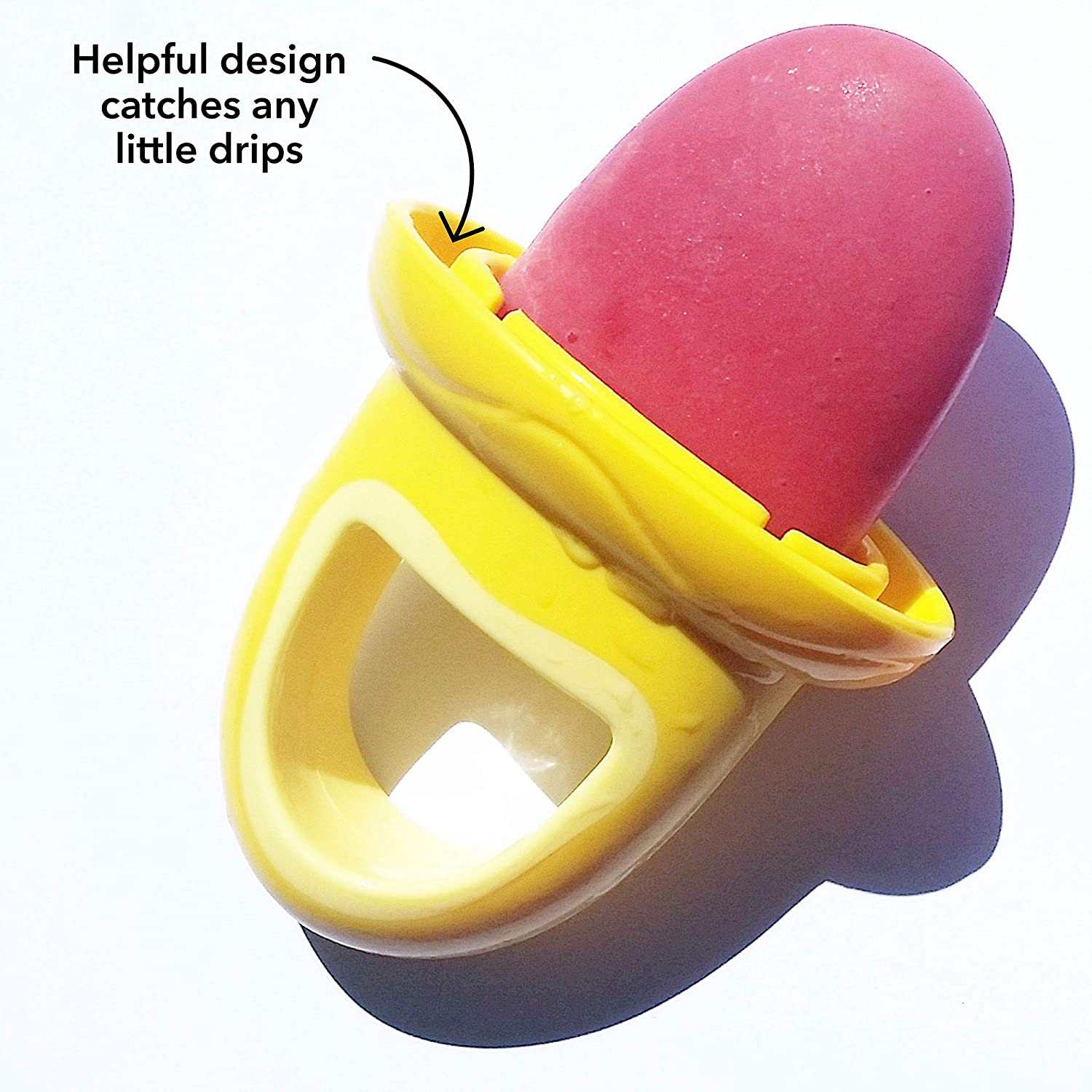 I've been puree'ing fruits and veggies and blending with Greek yogurt, but you can also freeze formula or breastmilk and make pops with those. In theory if you're opting for the breastmilk/formula route you could serve a popsicle to a child under six months, but it will be very difficult for them to hold the popsicle on their own and self-feed. In any case remember it's not recommended that babies two or under have added sugar/salt, so it's best to avoid store-bought popsicles.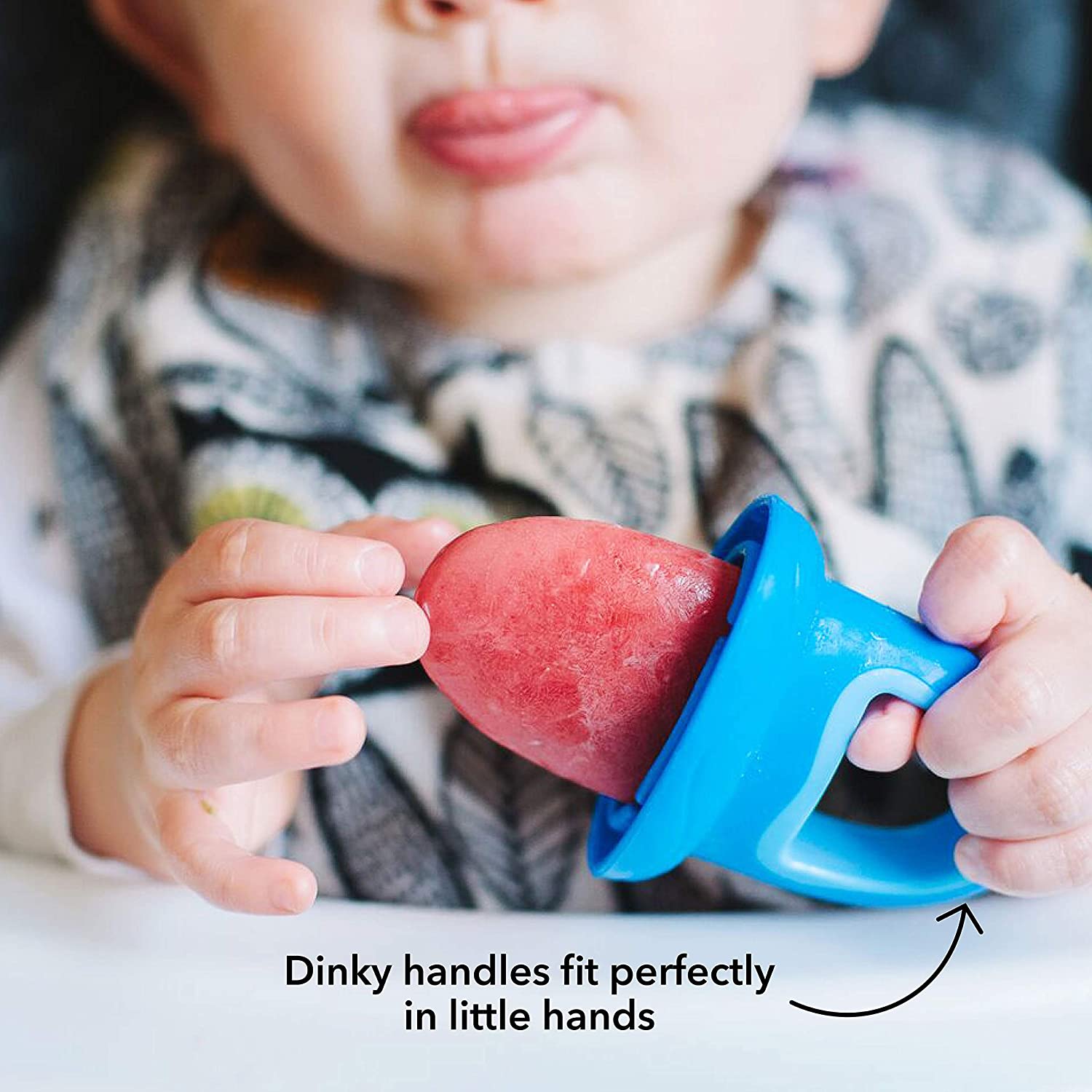 It's also important to note that if your baby isn't used to cold liquids/food, there may be some coughing/gagging and that's totally normal.
I'm not particularly creative, so I went very basic, but you can load all kinds of things including chia seeds, cinnamon, nut butters and more to make the popsicles flavorful for your little ones.