The allure of a serene countryside, the charm of rustic living, and the joy of connecting with nature are what make farm stays a unique and enriching experience. Farm stays in USA offer a delightful escape from the urban hustle, allowing families to immerse in a tranquil rural setting while learning the basics of farming. Here are the top 8 farm stays that promise an unforgettable rustic retreat for families.
1. Liberty Hill Farm, Vermont: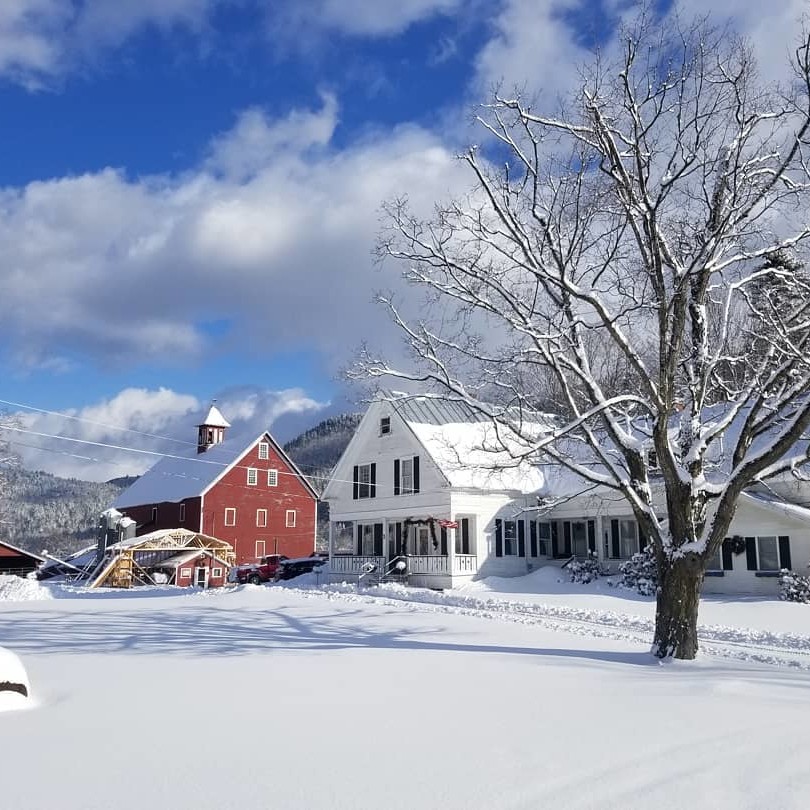 Tucked away in the scenic embrace of Rochester, Vermont, Liberty Hill Farm epitomizes the enriching experience of farm stays in USA. Families have the opportunity to immerse in daily farm chores, milk cows, and partake in joyful hayrides. The warm accommodations and homemade farm-fresh meals further accentuate the rustic charm of this pastoral escape. Additionally, the serene countryside views provide a tranquil backdrop for creating lasting family memories.
2. Hull-O Farms, New York:
Located in the heart of the Catskill Mountains, Hull-O Farms is a picturesque destination for farm stays in USA, offering a quintessential family farm stay experience. Guests have the opportunity to feed farm animals, collect fresh eggs, and even enjoy a cozy bonfire under the starlit sky. The farm further enhances the rural retreat by offering themed weekends, ensuring each visit unfolds a unique experience. Also, the welcoming hosts at Hull-O Farms share insightful stories and farming knowledge, adding a personal touch to the enriching countryside adventure.
3. Leaping Lamb Farm, Oregon:
Leaping Lamb Farm, nestled in the verdant Alsea Valley, welcomes families to delve into the enchanting world of farm life, epitomizing the wholesome experience of farm stays in USA. The joys of rural living unfold as you feed the playful lambs, wander through flourishing orchards, and discover the bounty of vegetable gardens. There's an abundance of activities to captivate the entire family, making it a quintessential destination for those seeking farm stays in USA. Moreover, the serene ambiance of the countryside offers a peaceful retreat, making every moment spent on the farm a cherished memory.
4. Farm Sanctuary, California: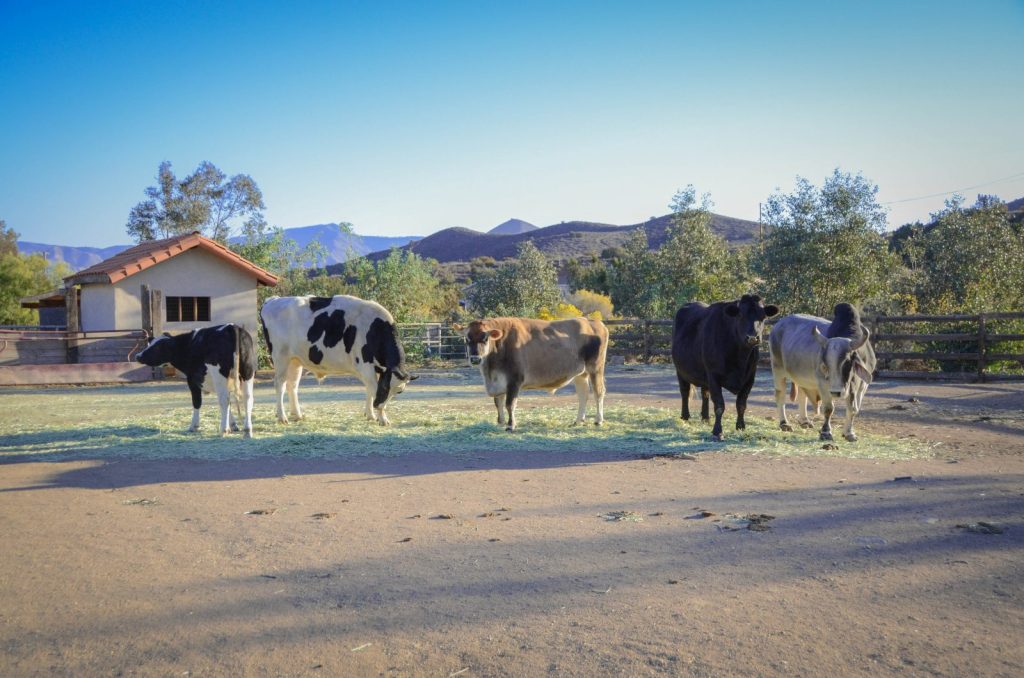 For families with a keen interest in animal welfare, embarking on a journey to Farm Sanctuary in Orland, California, is a heartwarming venture among the farm stays in USA. Visitors can tour the sanctuary, acquire knowledge on sustainable farming practices, and relish tranquil walks through the picturesque sanctuary grounds. The close interaction with rescued animals provides a touching and educational experience, making the visit both enjoyable and enlightening.
5. The Inn at East Hill Farm, New Hampshire:
This family-friendly farm stay in USA presents a plethora of activities for both kids and adults. Guests can engage in traditional farm chores like milking cows and gathering eggs, or unleash their creativity in crafting workshops. The farm further enhances the experience by offering indoor and outdoor pools, ensuring fun-filled days for the entire family. Moreover, the picturesque surroundings provide a perfect backdrop for family photos, capturing the essence of rural life.
6. Blackberry Farm, Tennessee:
Blackberry Farm epitomizes a luxurious yet rustic retreat among farm stays in USA. Families are invited to engage in a myriad of farm activities. They can also relish gourmet meals crafted with farm-fresh ingredients, and venture into the breathtaking Smoky Mountains encircling the farm. The personalized service and cozy accommodations ensure a memorable and comfortable stay for every family member.
7. Three Camel Lodge, Montana:
Though not a traditional farm, Three Camel Lodge offers a unique rural experience with its eco-friendly practices and a focus on sustainable living. Families can learn about local agriculture, explore the vast Montana wilderness, and enjoy the serene ambiance of the lodge.
Each of these farm stays in USA offers a unique glimpse into rural life, allowing families to slow down, reconnect with nature, and create cherished memories. The hands-on farming activities provide an educational experience for kids, making the trip both fun and informative. Moreover, the warm hospitality and serene surroundings promise a rejuvenating retreat from the daily grind.
Farm stays are more than just a vacation; they are a journey into a simpler life. It is a chance to reconnect with the land, and an opportunity to introduce children to the joys and responsibilities of farming. So, pack your bags and head to one of these charming farm stays for an authentic and memorable family adventure amidst the rustic landscapes of the USA. Your rural retreat awaits, promising a blend of relaxation, education, and wholesome family fun.
Also check out the 10 Essential Weekend Getaway Tips for a Family Escape.