Cedar Rapids, Iowa, is a city that prides itself on offering a wide range of family-friendly activities and attractions. Whether you're a local resident or a visitor exploring this welcoming community, Cedar Rapids provides numerous opportunities for families to create lasting memories. From cultural experiences to outdoor adventures and delicious dining, this guide will introduce you to the top 10 family-friendly activities in Cedar Rapids, Iowa.
1. Indian Creek Nature Center
Kickstart your family adventure in Cedar Rapids at the Indian Creek Nature Center. This natural oasis features walking trails, interactive exhibits, and a chance to explore the local flora and fauna. It's an educational and enjoyable experience for kids and adults alike.
2. National Czech & Slovak Museum & Library
Discover the rich heritage of Czech and Slovak culture at the National Czech & Slovak Museum & Library. This family-friendly museum offers exhibits, programs, and events that showcase the history and traditions of these nations.
3. NewBo City Market
Visit the NewBo City Market, a vibrant community space with local vendors, food stalls, and artisan shops. It's a fantastic place to sample diverse cuisines, shop for unique gifts, and experience the local culture.
4. Playtime Poppy Children's Theatre
Introduce your children to the magic of theater with a show at the Playtime Poppy Children's Theatre. This theater company specializes in family-friendly productions that will captivate young imaginations.
5. Cedar Rapids Kernels Baseball
Enjoy America's favorite pastime by attending a Cedar Rapids Kernels baseball game. The lively atmosphere, tasty ballpark snacks, and the thrill of the game make it a perfect family outing.
6. Palisades-Kepler State Park
For outdoor adventures, head to Palisades-Kepler State Park. This scenic park along the Cedar River offers hiking trails, picnicking areas, and opportunities for fishing and bird-watching. It's a serene escape from the city.
7. Brucemore Historic Site
Explore the historic Brucemore Historic Site, a mansion and estate that offers guided tours. Learn about the history of the site and the families who lived there while strolling through beautifully landscaped gardens.
8. Cedar Rapids Museum of Art
Discover art and creativity at the Cedar Rapids Museum of Art. This museum features an impressive collection of American art, including works by Grant Wood. Look out for family-friendly programs and hands-on activities.
9. Cedar Rapids Ice Arena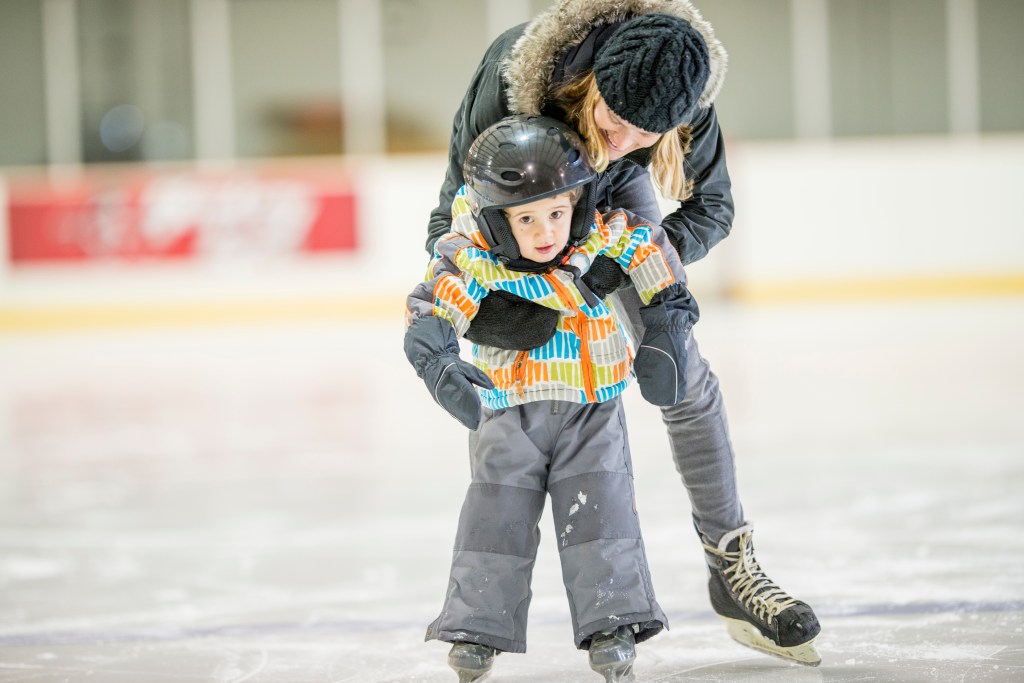 Experience the thrill of ice skating at the Cedar Rapids Ice Arena. This indoor facility offers public skating sessions and the chance to enjoy the ice as a family.
10. Family Dining at Brewhemia
Indulge in a hearty family meal at Brewhemia. This family-friendly eatery offers a diverse menu with options for all tastes. Don't forget to try their specialty coffee and pastries for a delightful treat.
The 10 Best Family-Friendly Activities in Cedar Rapids, Iowa – Summary
Cedar Rapids, Iowa, provides a diverse array of family-friendly activities that cater to various interests. Whether you're exploring nature at the Indian Creek Nature Center, immersing yourselves in culture at the Czech & Slovak Museum, or enjoying a baseball game with the Cedar Rapids Kernels, there's something for everyone. So, gather your loved ones, and embark on an exciting adventure in Cedar Rapids, where memorable experiences and family togetherness await at every turn.