Oregon is a treasure trove of natural wonders and outdoor adventures, making it the perfect destination for families seeking excitement and bonding in the great outdoors. With its diverse landscapes, ranging from lush forests to rugged coastlines, this Pacific Northwest gem offers various adventure activities that cater to all ages. So, if you're planning a family trip, here are seven thrilling adventure activities in Oregon that will make your vacation unforgettable.
1. Hiking in the Columbia River Gorge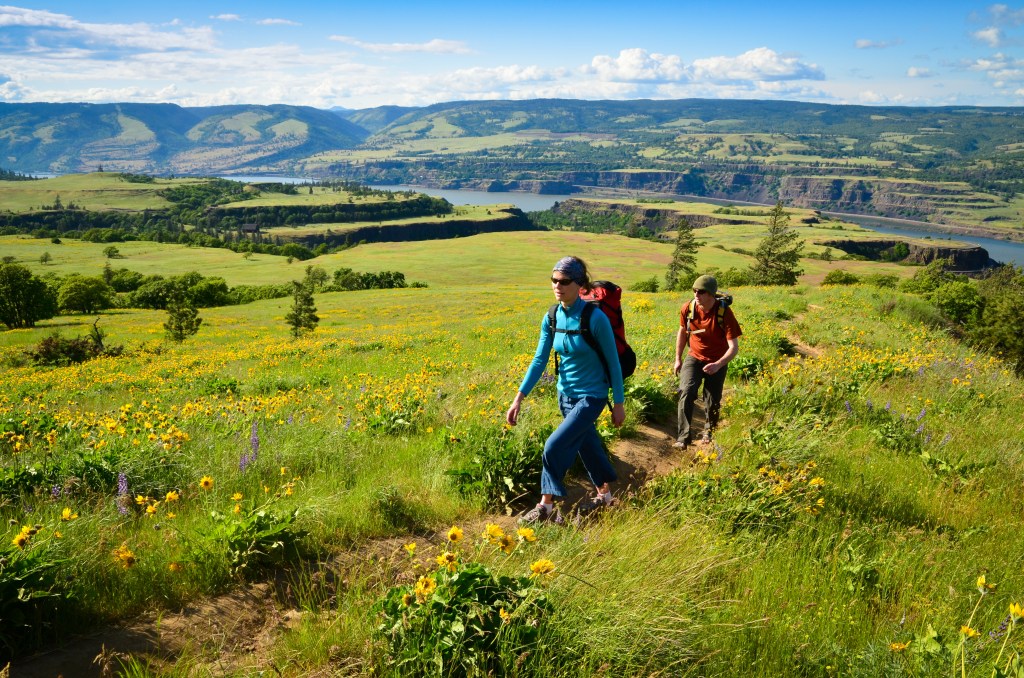 The Columbia River Gorge is a hiker's paradise, featuring over 90 miles of trails that wind through lush forests, cascade alongside waterfalls, and offer stunning vistas. For families looking for adventure activities in Oregon, the Multnomah Falls Trail is a must-do. It's a relatively easy 2.4-mile round-trip hike that takes you to the iconic Multnomah Falls, a 620-foot-tall masterpiece of nature. The whole family can enjoy the gentle ascent and the breathtaking view from the Benson Bridge.
2. Rafting on the Rogue River
For an exciting and family-friendly adventure in Oregon, consider a wet and wild expedition on the Rogue River. Guided rafting journeys along this waterway offer both thrills and suitability for kids and adults. As you glide through Class II and III rapids, soak in the breathtaking Siskiyou Mountains scenery and keep a lookout for the local wildlife residents, including bald eagles, black bears, and otters.
3. Sandboarding at the Oregon Dunes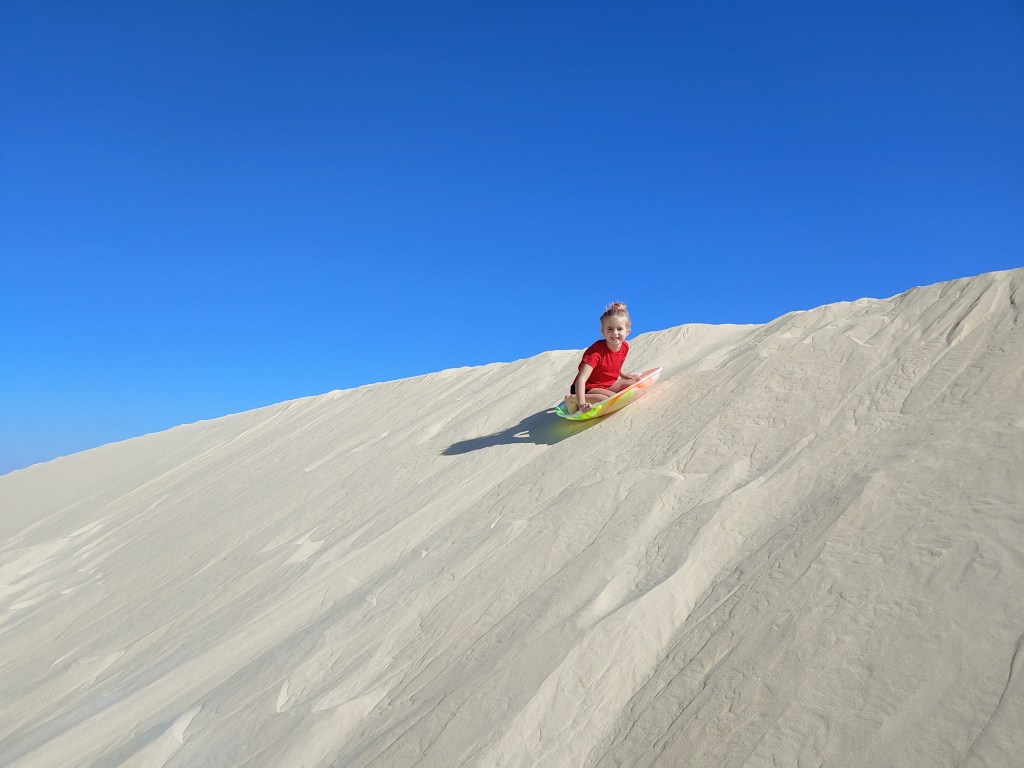 Imagine surfing down massive sand dunes, and you've got sandboarding in Oregon! Located along the coast, the Oregon Dunes offer endless sandy slopes perfect for this thrilling activity. Rent sandboards or sleds, and let the kids experience the exhilaration of gliding down the dunes. It's like snowboarding but with a twist, and it's sure to be a family favorite.
4. Exploring Crater Lake National Park
Crater Lake is a natural wonder that should be on every family's adventure bucket list. The lake, formed in the caldera of an ancient volcano, boasts crystal-clear waters that are perfect for a boat tour or a swim in the summer. Moreover, the Rim Drive offers incredible panoramic views of the lake, and there are plenty of hiking trails suitable for all skill levels. Don't forget to snap a family photo at the breathtaking Watchman Overlook.
5. Whale Watching on the Oregon Coast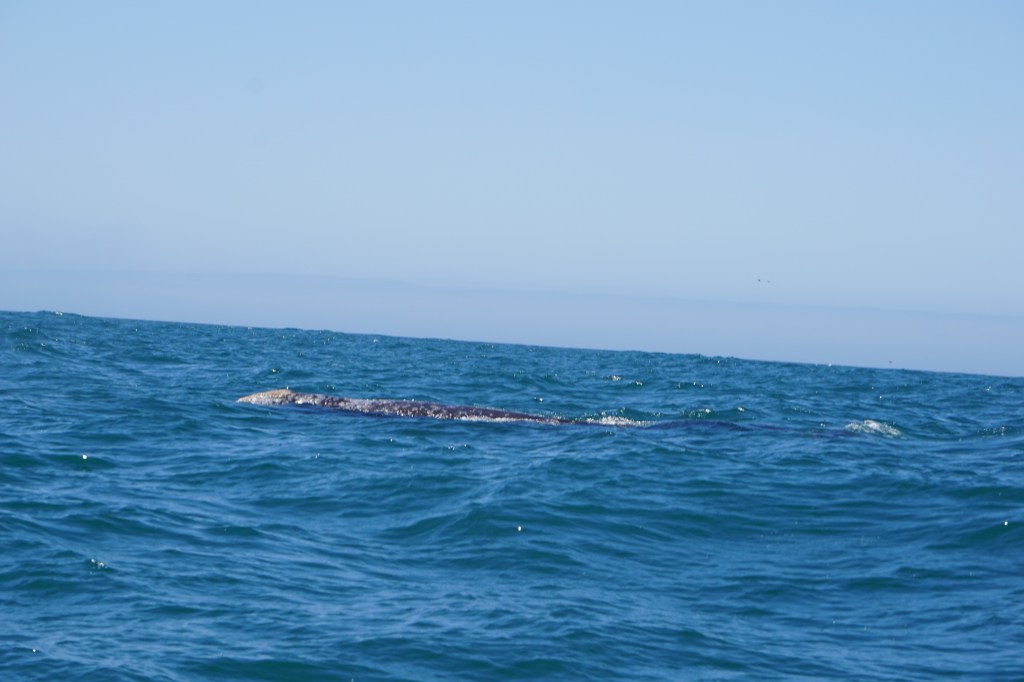 The Oregon Coast is a prime location for whale watching, making it one of the most thrilling adventure activities in Oregon for all ages. Gray whales migrate along the coast during specific times of the year, and there are numerous viewpoints and tour operators that offer the chance to spot these magnificent creatures. Meanwhile, keep your binoculars handy while you explore this coastal wonderland, and watch as the kids' faces light up when they catch a glimpse of a whale's tail or spout.
6. Zip Lining in the Rogue Valley
For a heart-pounding adventure, take your family zip-lining in the beautiful Rogue Valley. Glide through the treetops and experience the thrill of flying while taking in the lush surroundings. There are zip-lining courses suitable for different age groups, making it a fantastic family activity. Safety is a top priority, and experienced guides will ensure everyone has a blast.
7. Kayaking at Waldo Lake
Waldo Lake, nestled in the Cascade Mountains, is renowned for its pristine waters and tranquil surroundings. Rent kayaks for the family and spend a day paddling across the lake's clear blue waters. With no motorized boats allowed on the lake, you'll enjoy a peaceful, pollution-free experience. The kids can even try their hand at fishing, with the lake known for its healthy population of trout.
There is an array of adventure activities in Oregon that are perfect for families seeking quality time in the great outdoors. Whether you're hiking in the Columbia River Gorge, rafting on the Rogue River, sandboarding at the Oregon Dunes, or exploring Crater Lake National Park, the opportunities for adventure are endless. Also, don't forget to go whale watching on the Oregon Coast, zip-lining in the Rogue Valley, and kayaking at serene Waldo Lake. Each of these activities will create lasting memories and bring your family closer together while immersing you in the natural beauty of Oregon. So pack your bags, grab your loved ones, and embark on a thrilling adventure in the Beaver State!
Read to know The Ultimate Guide to Adventure Activities in Utah for Families