Tacoma, Washington, with its blend of urban charm and natural beauty, is a fantastic destination for families seeking memorable experiences. From museums to outdoor adventures, there's something for everyone in this vibrant city. Tacoma is a city that caters to families, providing a wide range of activities to enjoy together. Whether you're interested in arts, nature, or interactive learning, Tacoma has it all. Let's explore the ten best family-friendly activities that the city has to offer.
Point Defiance Zoo & Aquarium: A Wildlife Wonderland
Begin your Tacoma adventure at the Point Defiance Zoo & Aquarium. This sprawling attraction features an incredible array of animals from around the world. From playful penguins to majestic tigers, your family will be captivated by the diverse wildlife.
LeMay – America's Car Museum: Rev Up Your Excitement
For automobile enthusiasts young and old, a visit to the LeMay – America's Car Museum is a must. Explore a stunning collection of vintage cars and learn about the history of American automotive culture.
Owen Beach: Sun, Sand, and Splashing Fun
Tacoma's Owen Beach offers a perfect family day out by the water. Build sandcastles, dip your toes in Puget Sound, and enjoy a picturesque picnic while soaking in the scenic views.
Tacoma Nature Center: Immersive Nature Exploration
Immerse your family in the beauty of nature at the Tacoma Nature Center. With interactive exhibits and trails, you can explore the local flora and fauna while engaging in educational activities.
Children's Museum of Tacoma: Where Play Meets Learning
The Children's Museum of Tacoma is an ideal spot for young learners. Here, interactive exhibits encourage creativity, problem-solving, and imaginative play, making learning an exciting adventure.
Fort Nisqually Living History Museum: Journey to the Past
Step back in time at the Fort Nisqually Living History Museum. This living history experience lets your family experience life in the 19th century, complete with historical reenactments and hands-on activities.
Ruston Way Waterfront: Stroll and Savor
Take a leisurely stroll along the Ruston Way Waterfront, where you can enjoy breathtaking views of the water, parks, and public art installations. It's the perfect setting for a family walk or a relaxing afternoon.
Cheney Stadium: Root for the Home Team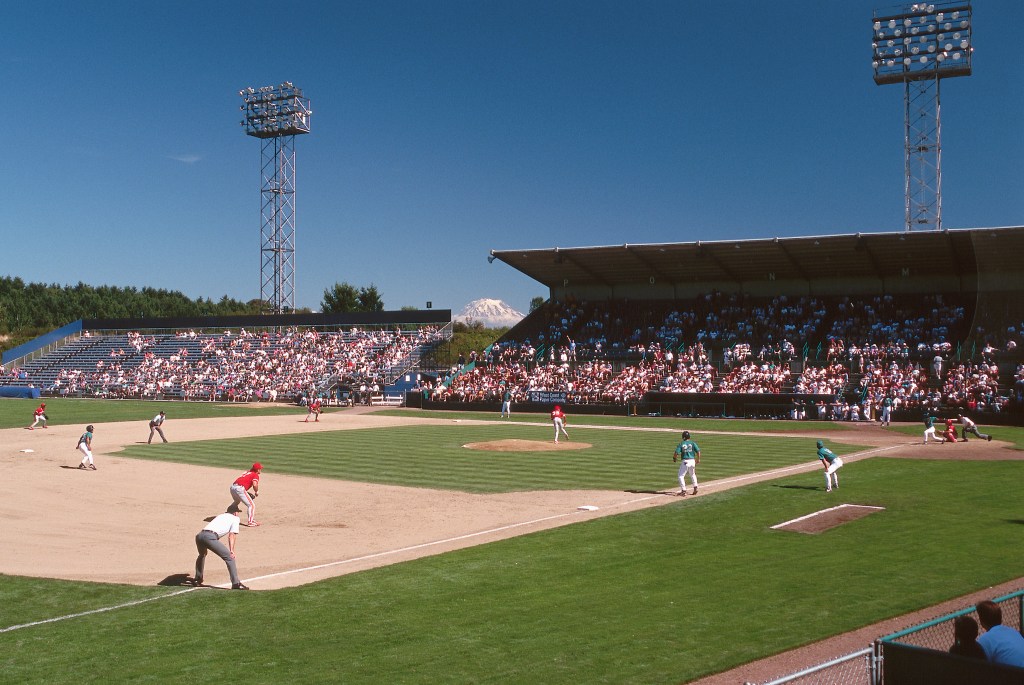 If your family loves sports, catch a Tacoma Rainiers baseball game at Cheney Stadium. The electric atmosphere, cheering crowds, and ballpark snacks make for a memorable outing.
Swan Creek Park: Nature's Playground
Swan Creek Park offers an expansive natural playground for families. With hiking trails, a creek to splash in, and shaded picnic spots, it's a haven for outdoor enthusiasts of all ages.
Foss Waterway Seaport: Maritime Adventures
Wrap up your Tacoma adventure at the Foss Waterway Seaport, a maritime museum that celebrates the city's nautical history. Explore historic ships, learn about Tacoma's maritime heritage, and even set sail on a harbor tour.
The 10 Best Family-Friendly Activities in Tacoma, Washington – Summary
Tacoma, Washington, is a treasure trove of family-friendly activities, ensuring that your visit will be filled with laughter, learning, and cherished memories. From exploring wildlife to engaging with history, this city offers something unique for every member of the family.