When it comes to outdoor exploration, Colorado is a playground for both adults and children. With its stunning landscapes ranging from mountains to forests and waterfalls, there are numerous kid-friendly hiking trails in Colorado that are sure to awe and inspire. This guide will look closer at these trails, emphasizing their ability to spark a kid's imagination. In fact, it will also help cultivate a love for nature and create lasting memories for every family member. Whether you're a seasoned hiker or just starting out, Colorado's hiking trails cater to adventurers of all ages, especially kids. So, here are the 6 best kid-friendly hiking trails in Colorado. Grab your boots and get ready to explore the wonders of nature with your family in this picturesque state.
1. Rocky Mountain National Park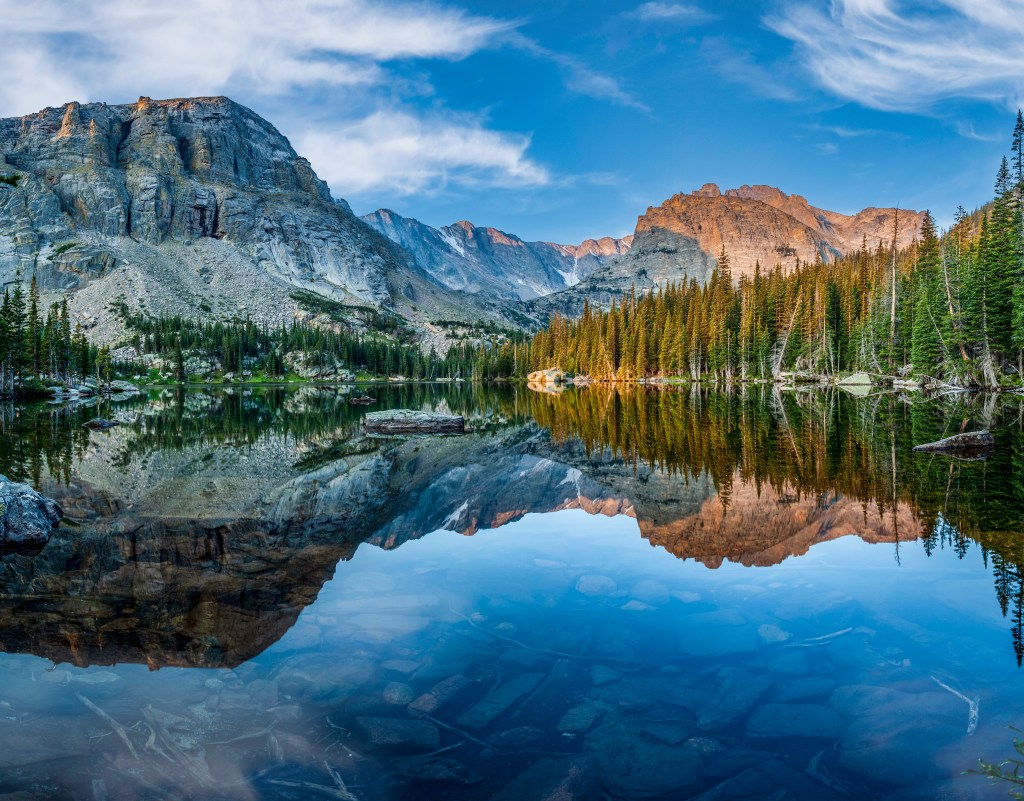 Nestled in the heart of Colorado, Rocky Mountain National Park presents a mesmerizing blend of towering peaks, shimmering lakes, and abundant wildlife. This beautiful natural area is perfect for families with young children because it has a variety of family-friendly routes with varying degrees of difficulty. Discover the Hidden Valley, a magical location where kids may play in the snow, even in the summer. The Bear Lake Nature Trail is popular for its ease of use and stunning scenery, which captivate your kids' interest.
2. Garden of the Gods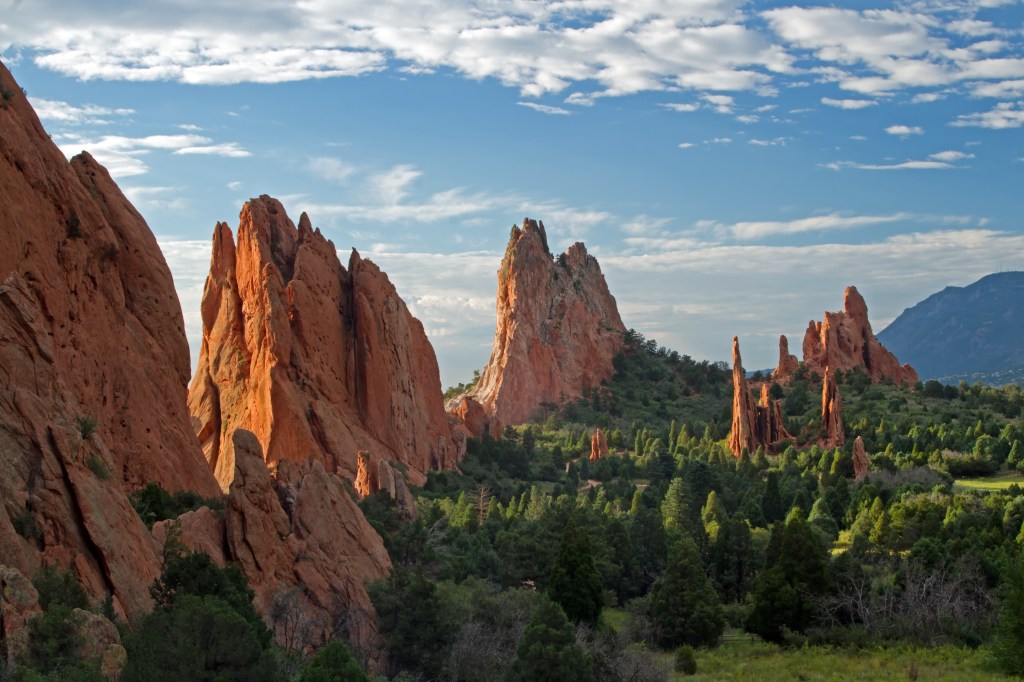 Located in Colorado Springs, the Garden of the Gods is a nature marvel featuring breathtaking red rock formations that will transport you to a world unlike any other. Families can embark on easy trails that wind through the towering sandstone monoliths. It offers numerous opportunities for exploration and play. The Central Garden Trail provides a paved, wheelchair-accessible route, allowing children of all abilities to experience the natural beauty of this unique geologic wonder.
3. Estes Park
Situated at the entrance of Rocky Mountain Nation Park, Estes Park is one of the most popular hiking trails in Colorado. It is known for its awe-inspiring landscapes and variety of recreational activities. You can walk along the Lily Lake Loop Trail to experience the stunning panoramic views of the surrounding and majestic mountains. Additionally, you can also go for the Gem Lake Trail, which is a more challenging one. It lets kids channel their inner explorer as they climb through rock formations and reach the emerald oasis at the top.
4. Frisco Peninsula Recreation Area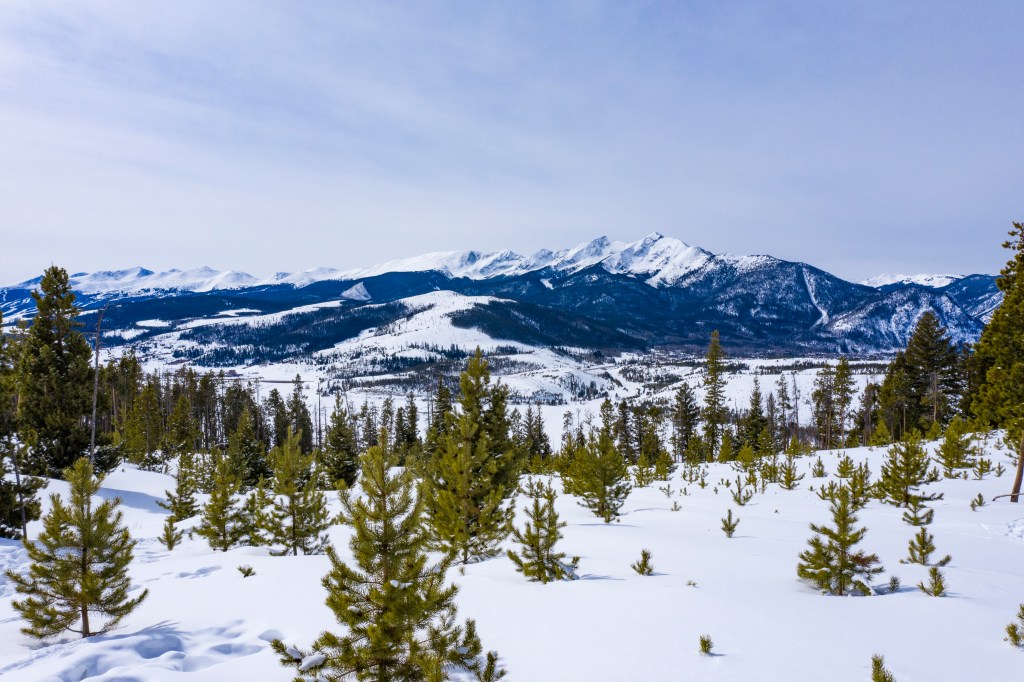 Located in the heart of Summit County, the Frisco Peninsula Recreation Area is a haven for families seeking a blend of outdoor activities and stunning natural surroundings. The Lily Pad Lake Trail offers a network of simple and beautiful routes that go through tall woods. The little adventurers can enjoy their very own fairy garden and take a break by the peaceful lake. The Discovery Meadow Loop is another excellent choice, with interpretive panels along the trail. This makes it ideal for providing education on local flora, fauna, and fascinating historical facts.
5. Mueller State Park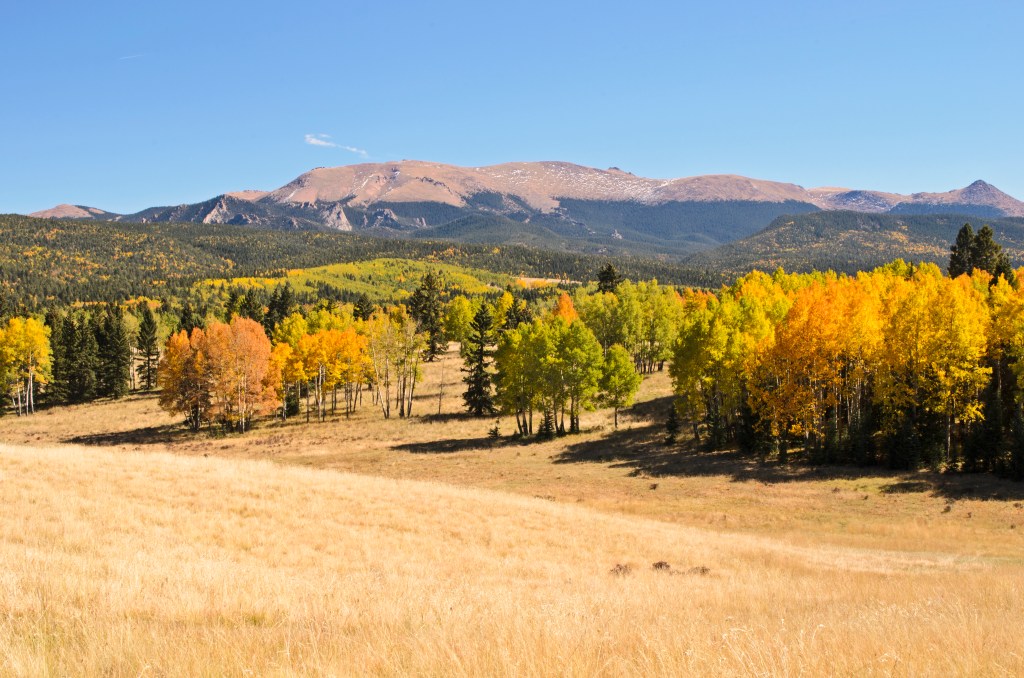 Located west of Colorado Springs, Mueller State Park promises unparalleled scenic beauty and a variety of family-friendly trails. This park offers a variety of activities, including leisurely hikes through forests and meadows and nature walks with explanatory signs. The park's diverse wildlife and beautiful wildflowers make it an ideal spot for budding nature enthusiasts. Don't miss the awe-inspiring views from the Outlook Ridge Trail or the easy-to-follow loop of the Big View Overlook Trail.
6. Devil's Head Lookout Trail
Ready for a more challenging adventure? The Devil's Head Lookout Trail in the Pike National Forest combines a moderate hike with an exhilarating reward. Your kids will love climbing the 143 steps to the top of Devil's Head Fire Lookout, where they can enjoy panoramic views of the surrounding mountains. This is one hiking trail in Colorado that will give you the perfect adrenaline rush.
The kid-friendly hiking trails in Colorado provide the ideal setting for families to foster a love of the great outdoors and develop a spirit of adventure in kids. The state is home to a variety of natural treasures. From the towering peaks of Rocky Mountain National Park to the bizarre rock formations of the Garden of the Gods to Estes Park, every trail has something to offer. So pack your bags and go on some of Colorado's most memorable hiking trails. This trip is sure to leave you with lasting memories.
You may also want to check out The 10 Best Family-Friendly Activities in Colorado Springs.