Charleston, officially nicknamed the Holy City, is a quintessential town of the American South. Brimming with rich history, glorious natural experiences, and a wide range of cultural and educational attractions, it sometimes seems you can't walk five feet without finding something new to explore.
If you're planning to visit Charleston, you'll need a way to navigate all these options. We've compiled a list of 10 activities that will make your family vacation in Charleston an unforgettable experience.
Wander the Charleston City Market
One of the oldest public markets in the country and located in the heart of town, the Charleston City Market shouldn't be missed. You'll find vendors selling everything from local cuisine to handmade crafts, some of which are made right in front of your eyes.
The sweetgrass baskets are a particular delight. These are traditional crafts of the Gullah people, and you're unlikely to find them in your local shopping mall. The market is open seven days a week (except on Christmas Day), so minimal planning is necessary.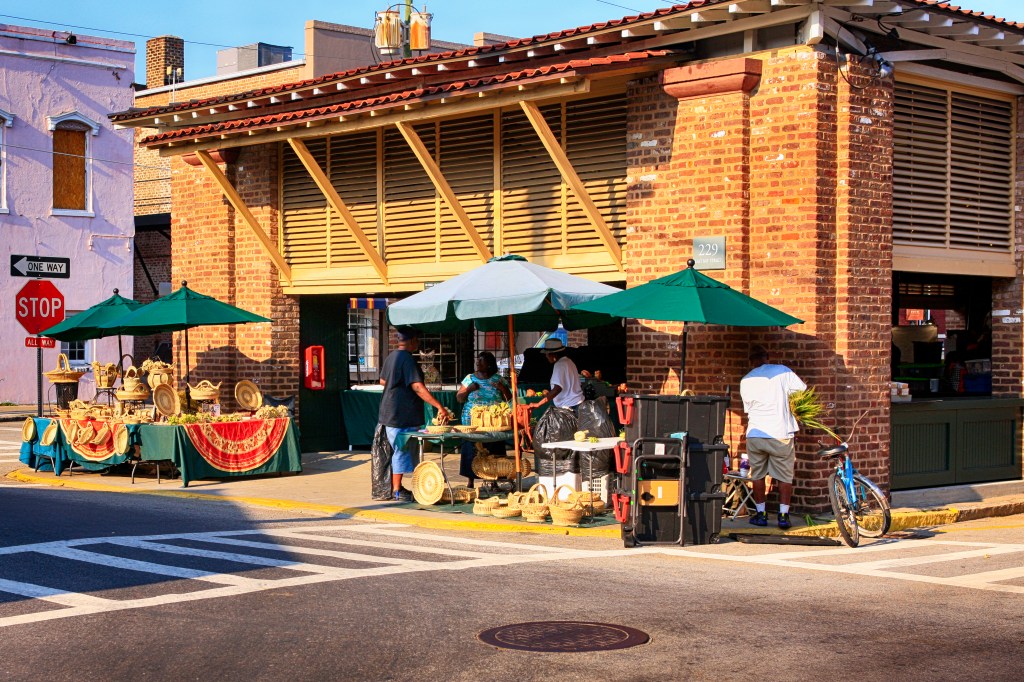 Cool off in the Charleston Waterfront Park
Charleston abuts the Cooper River to the east, and the beautiful Charleston Waterfront Park is right by the riverbank. Here you'll have a stunning view of the Arthur Ravenel Jr. Bridge, and there's also a public pier that extends into the river. 
The park grounds themselves more than hold their own—there's a splash fountain, swings, and plenty of green spaces. Your kids will love the fountain, especially on hot summer days. If you're lucky, you might spot dolphins swimming in the river.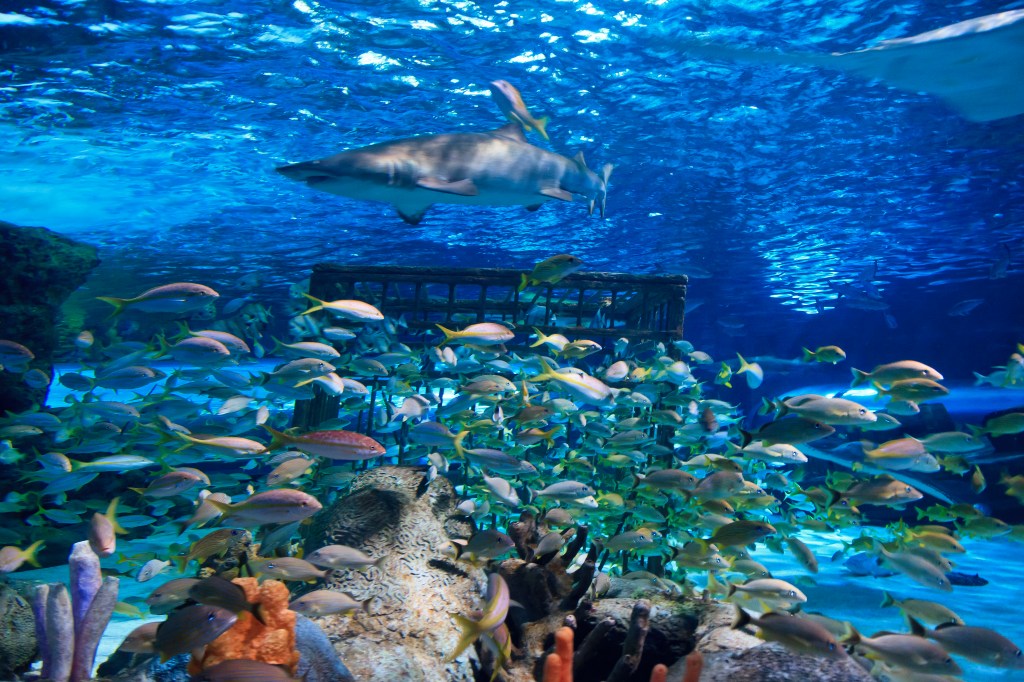 Visit the South Carolina Aquarium
This is the place for those who want to get up close and personal with marine life. It's a large aquarium with a wide range of exhibits, including a touch tank, a sea turtle hospital, and a shark tank. 
You can easily spend an entire day at the South Carolina Aquarium. Don't be surprised if your kids are begging to stay longer.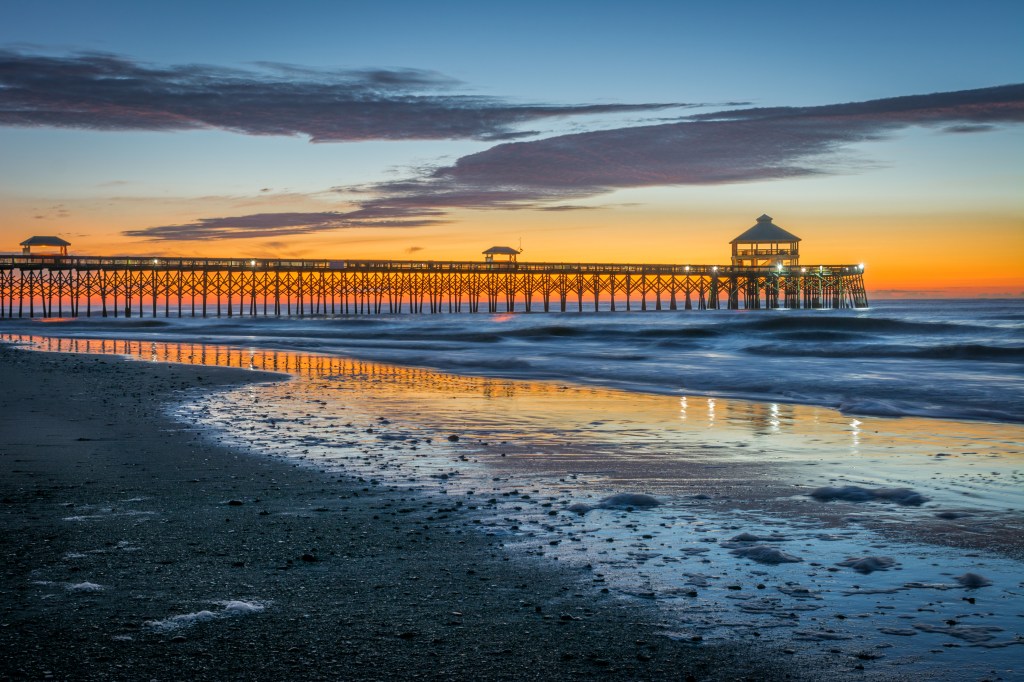 Chill on Folly Beach
A mere 20 minutes drive from Downtown Charleston; Folly Beach is where the locals go to relax in a natural environment. Whether you're coming to swim, search for seashells, or relax in the sun, you'll be well-catered for.
Feeling adventurous? Surfboards and paddleboards are available to rent. Once you've worked up an appetite, the many restaurants and shops nearby have you covered. If possible, try to get there early—Folly Beach is as popular as it deserves to be.
Explore the Charleston Museum
Given the historical importance of the city, it's fitting that the Charleston Museum is the oldest museum in the United States. Needless to say, it's a fascinating place for history buffs.
Among its many collections, the museum contains artifacts from the Civil War and displays Charleston's role in the American Revolution. Historic clothing, furniture, and other items offer a glimpse into what life in the U.S. used to be like.
Kids will love the interactive Kidstory exhibit.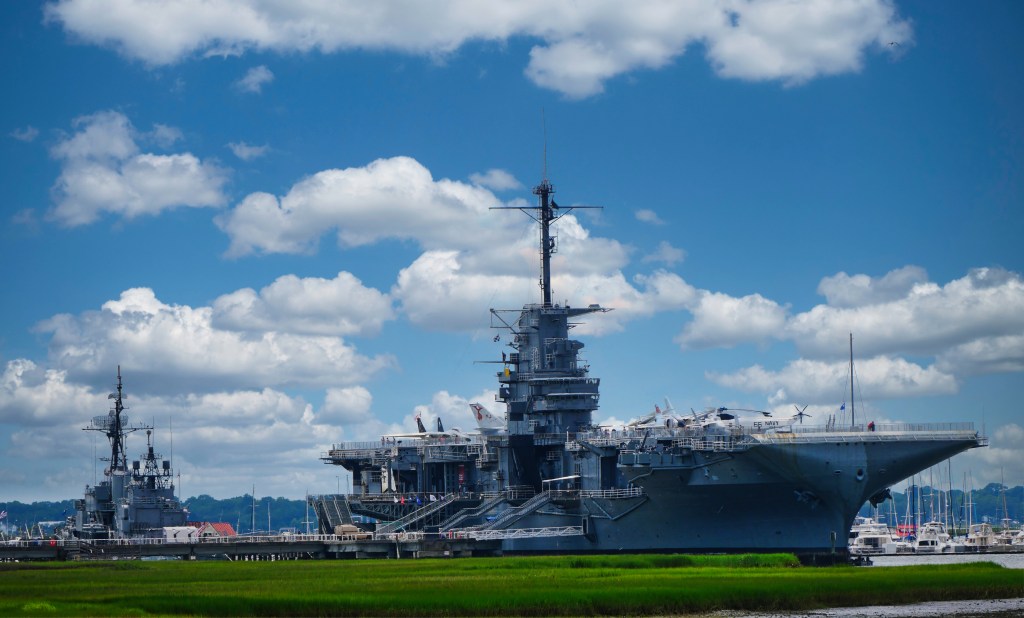 Inspect the Patriots Point Naval & Maritime Museum
This naval museum is located in Mount Pleasant, across the Cooper River from Charleston. It features several historic naval vessels, including the USS Yorktown aircraft carrier and the USS Laffey destroyer. 
If you prefer the skies to the seas, there's a plethora of planes and helicopters on display, all of which have been employed in various conflicts throughout history.
For an even more immersive experience, spend the night onboard the USS Yorktown.
Saunter Through the Magnolia Plantation & Gardens
The same family has possessed this picturesque plantation, located on the outskirts of Charleston, for over 300 years and it has a rich history dating back to the 17th century. Its haunting beauty truly captivates. The gardens are among the oldest public gardens in America, and you'll find a wide range of plant life. Azaleas, camellias, and magnolias are well-represented here.
Wildlife thrives in the area as well, and you stand a good chance of seeing alligators and river turtles. If indoor life is more your speed, the plantation offers tours of the house, which contains the owners' collection of antiques.
Expand Your Mind at the Children's Museum of the Lowcountry
For the smaller members of the family, it's hard to beat the Children's Museum of the Lowcountry. Interactive exhibits allow kids to learn about science, art, and history in a hands-on way, and there are outdoor play areas and a sensory garden to explore.
If you've ever wondered how jumbo jets stay in the air, what life on a pirate ship was like, or how a theater show is put together, here's the chance for you and your kids to find out. If you've been before, it's well worth a return visit. The museum's wide variety of programs and events means there's always something new to enjoy.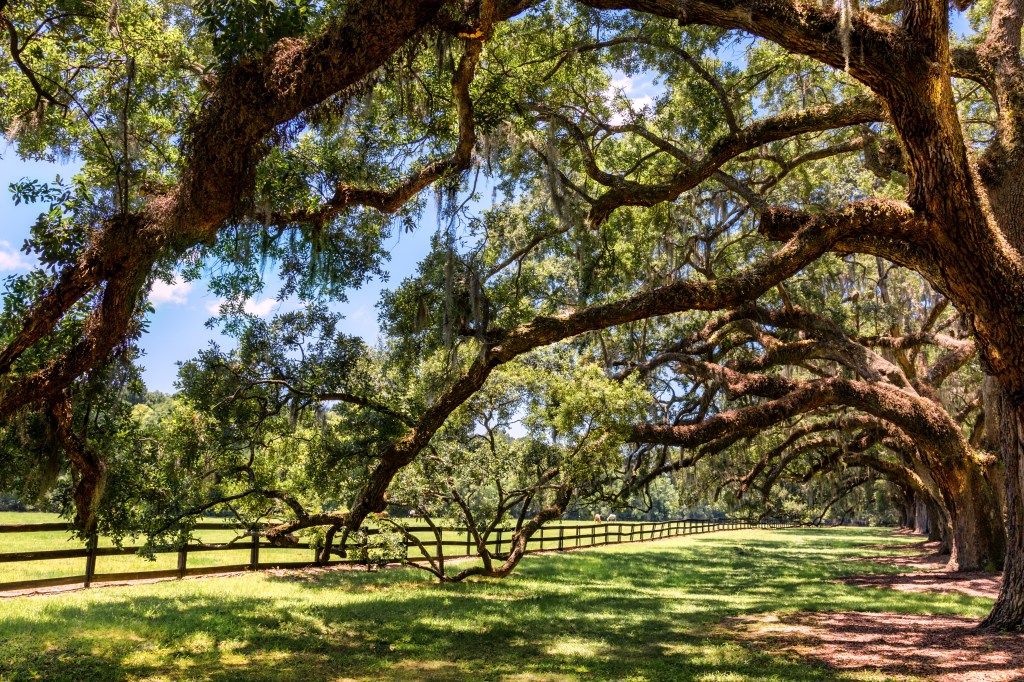 Breathe History at the Boone Hall Plantation & Gardens
Another beautiful historic site located just eight miles outside of Charleston, Boone Hall, dates back to the 1680s and is still in use. If you're a film buff, you might recognize it from movies like "The Notebook" or TV shows like "North and South."
The house showcases beautiful antebellum architecture and artwork, and the gardens feature oak trees that are over 200 years old. The impressive butterfly pavilion at Boone Hall welcomes young visitors with its well-equipped facilities.
Cheer the Charleston RiverDogs
Baseball fans won't want to miss watching the Charleston RiverDogs play a game on their home turf. They're a minor league team that plays at Joseph P. Riley Jr. Park, located close to Downtown Charleston. 
See a game, cheer on the home team, and try to catch a foul ball. You might even get to say hello to Charlie T. RiverDog, the team's mascot. If you need extra entertainment for the kids, there's a playground right beside the grounds.
The 10 Best Family-Friendly Activities in Charleston in Summary
Charleston is wonderfully historic, atmospheric, and picturesque, and the Holy City will shine in your memory for years to come. There's something to see and do around every corner. And with our 10 chosen family-friendly activities in your back pocket, you're ready to go. But no matter how prepared you are, we have one last tip: give yourself plenty of time to explore.
Here are a few tips on how to do a solo travel as a mom for the first time.