Embarking on a family adventure to Anchorage, Alaska, is a perfect way for everyone to immerse themselves in the breathtaking wilderness of the Last Frontier. Anchorage, with its stunning landscapes, abundant wildlife, and thrilling outdoor activities, offers endless possibilities for family fun. 
Whether you're exploring rugged trails, learning about local history, or encountering wildlife, Anchorage has something to captivate every family member. In this article, we'll guide you through the 10 best family-friendly activities in Alaska's largest city that are sure to create lifelong memories for you and your loved ones.
Take a Tour Around the Alaska Wildlife Conservation Center
Kickstart your adventure with a visit to the Alaska Wildlife Conservation Center. This remarkable facility provides a haven for injured and orphaned animals, allowing families to observe Alaska's iconic wildlife up close. From grizzly bears and moose to musk oxen and bald eagles, you'll have the opportunity to learn about these incredible creatures. Plus, explore their natural habitats through educational exhibits and guided tours.
Enjoy a Picnic on the Tony Knowles Coastal Trail
Explore the breathtaking beauty of Anchorage's coastline by taking a walk or bike ride along the Tony Knowles Coastal Trail. This scenic 11-mile trail offers stunning views of the city, mountains, and the shimmering waters of the Cook Inlet. Pack a picnic, spot wildlife along the way, and enjoy the crisp Alaskan air while spending quality time with your family.
Learn About Culture at the Alaska Native Heritage Center
Submerse yourselves in Alaska's rich indigenous culture at the Alaska Native Heritage Center. It's an educational and fascinating experience for visitors of all ages. Watch dances passed down through the generations, storytelling, and art demonstrations that highlight the diverse Native cultures of Alaska. Take part in activities, such as traditional games and crafts, and gain a deeper appreciation for the vibrant heritage of the state.
Visit Alaska's Largest Museum, the Anchorage Museum
Anchorage Museum is a world-class facility that combines art, history, and science to offer an enriching experience for families. Explore interactive exhibits that cover various topics, including Alaska's natural history, Native Alaskan cultures, and more. Kids will love the Discovery Center, where they can get involved in activities and experiments.
Alaska Zoo—the only Zoo in the Last Frontier
Encounter fascinating animals from around the world at the Alaska Zoo. Home to more than 100 species, including polar bears, Amur tigers, and arctic foxes, the zoo provides a unique opportunity to learn about wildlife. Attend animal feedings and presentations, and even have the chance to touch some of the resident animals. Don't miss the opportunity to visit the dazzling "Zoo Lights" event during the winter holidays.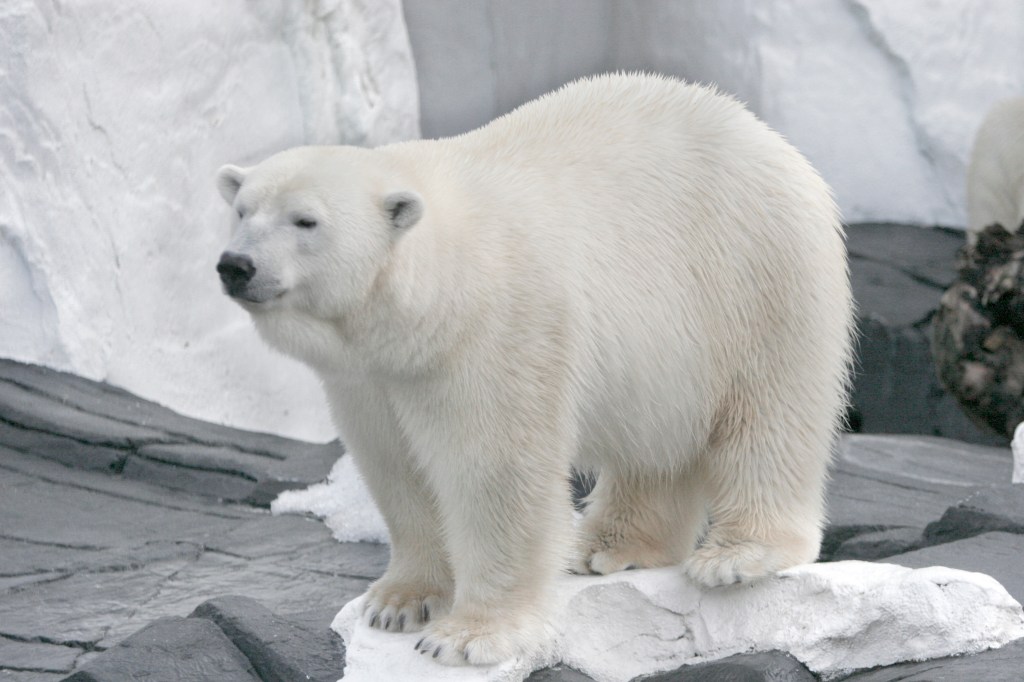 Trek in the Chugach State Park
Escape into Chugach State Park's vast wilderness, just a short drive from Anchorage. This state park offers endless outdoor adventures for families. Hike through scenic trails, enjoy picnics by lakes, and witness breathtaking vistas of mountains, glaciers, and waterfalls. Keep an eye out for wildlife sightings, including moose, black bears, and Dall sheep.
Explore Alaska Botanical Garden
Take in the natural beauty of Alaska at the Alaska Botanical Garden. Meander through gorgeous gardens filled with native plants and flowers. Learn about the unique ecosystems that thrive in the challenging Alaskan climate. Kids will enjoy the Children's Garden, where they can explore and participate in activities.
See Our Feathered Friends at the Potter Marsh Bird Sanctuary
Bird and nature lovers will not want to miss visiting the Potter Marsh Bird Sanctuary. This wetland habitat is a haven for a wide variety of bird species, including bald eagles, sandhill cranes, and migratory waterfowl. Take a leisurely stroll along the boardwalks and observation platform. Just make sure to keep your binoculars handy for spotting and identifying the numerous avian residents. It's a serene and absorbing experience for the whole family.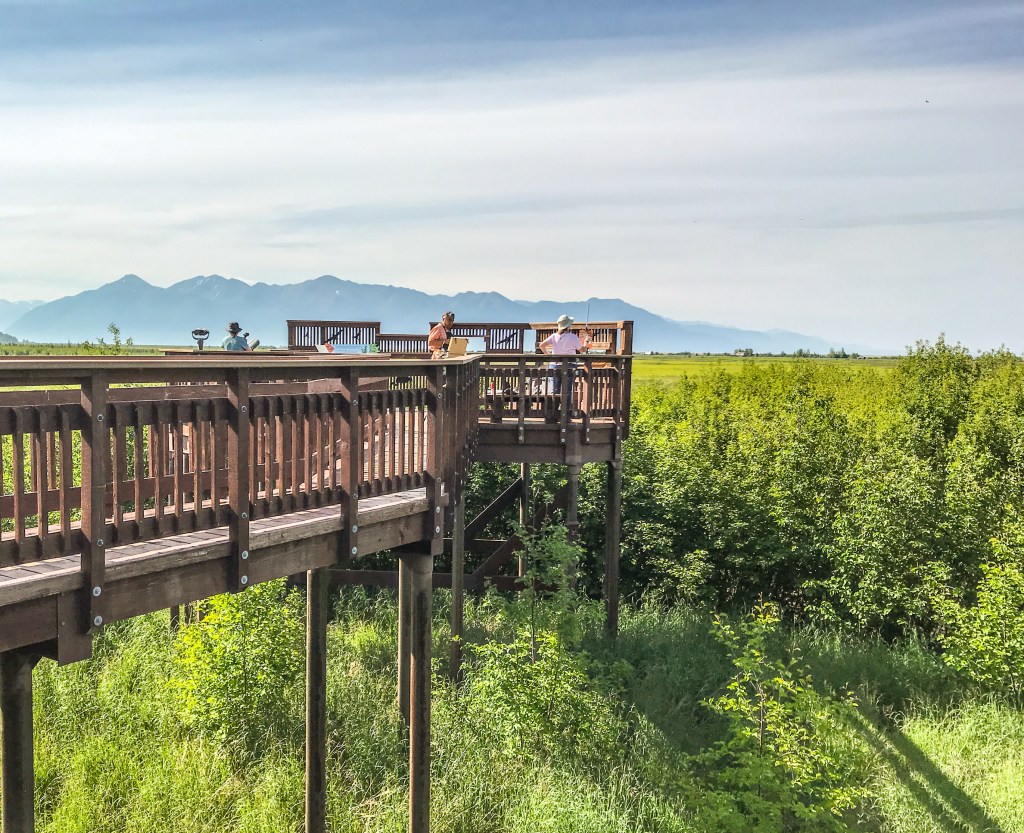 Take a Simulated Flight in the Alaska Aviation Museum
Discover the fascinating history of flight in Alaska at the Alaska Aviation Museum. Located on Lake Hood, the world's largest seaplane base, the museum showcases vintage aircraft, exhibits on Alaskan aviation pioneers, and interactive displays that allow visitors to experience flight simulators and cockpit replicas. It's a thrilling destination that will ignite the curiosity of both kids and adults.
Take a Train on the Alaska Railroad Coastal Classic
Embark on a scenic train journey along the Alaska Railroad Coastal Classic from Anchorage to the charming coastal town of Seward. The four-hour ride takes you through awe-inspiring landscapes, including fjords, mountains, and more. Enjoy the comfort of the train while marveling at the panoramic views outside your window. Once in Seward, explore the town and visit the Alaska Sealife Center, or take a cruise to Kenai Fjords National Park.
The 10 Best Family-Friendly Activities in Anchorage, Alaska in Summary
Anchorage offers abundant family-friendly activities encompassing the region's natural beauty and unique cultural heritage that you and your loved ones will enjoy immensely.  
So pack your bags, embrace the spirit of adventure, and create unforgettable memories with your loved ones as you explore the best family-friendly activities in Anchorage. The journey will captivate the hearts of everyone and never be forgotten.