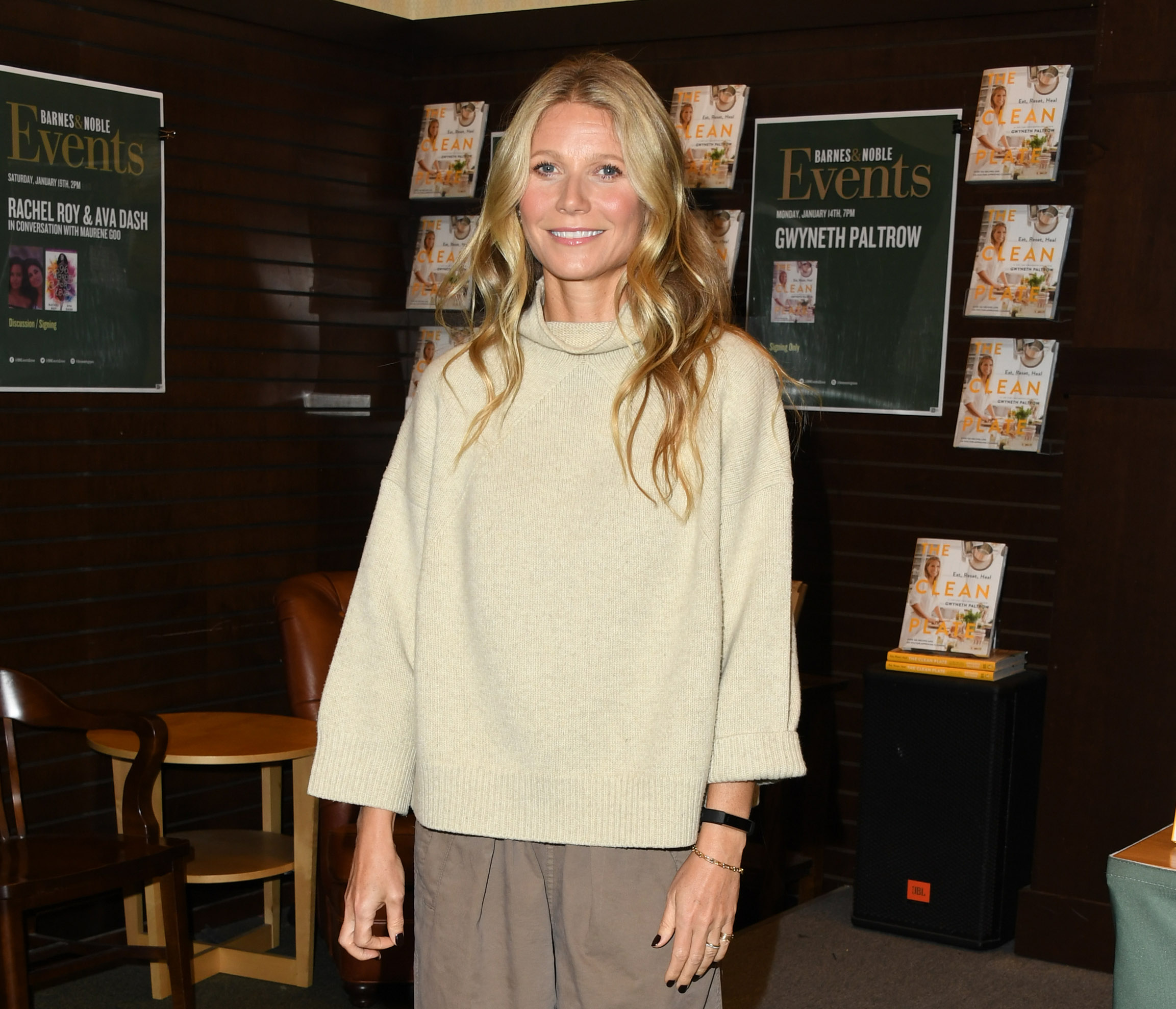 Nothing feels more like summer than soft beachy waves, so I'm breaking down how to re-create Gwyneth's Paltrow's signature, fresh hair in a matter of just four easy steps!
As a busy mom, I love looking put-together but I also don't have tons of time to devote in front of the mirror so these are my trusty tips to getting lasting waves for days 'ala Gwenyth. Use these steps for any length of hair that's bob-length or longer. Remember effortless waves are best achieved by angling your wand away from your face!
Here's exactly how to pull off GP's lush wavy locks:
Prep Hair. On dry hair, prep your hair with a texturizing spray before setting your curling wand to heat up. I love using either two types of wands, depending on my mood. This wand provides more finished ends and this wand provides straighter ends—both are lovely and provide a smooth finished bounce.
Section Hair. Section your hair into four sections—crown, sides, and back. Begin by curling 2-inch sections of hair (you can do 4-inch sections of hair for looser waves) with your wand. Remember to angle your wand away from the face to create sexy movement and to keep your curls natural looking. A proper flick of the wrist is always the trick to beautiful hair.
Curl Hair. After curling each section, spray your strands with a texturing hairspray to add further dimension and hold. Let your curls cool, then follow step four.
Comb and Hold. Comb out each section with your fingers, or use a boar bristle brush if you want smoother more glamorous curls. Next, apply a holding mist all-over to keep your hair looking polished wherever your day takes you.
More Easy Hairstyle Ideas: