You might know Souper Cubes from Shark Tank where the product wow'd with its ability to facilitate make-ahead freezer meals. If you don't, well, be prepared to fall in love with this mommy must-have meal prep tool. Whether you're dealing with a newborn that is being breastfed, a baby starting solids or a houseful of teens, Souper Cubes' portion-friendly, stackable freezer food trays make meal prep so much easier.
We've all been there desperately pouring hot water on a container trying to get the food out or debating whether we should defrost something because it's in a big container and we only need a small serving – all of those issues go away with Souper Cubes.
And, as with so many great things, the brand was created by a mom entrepreneur.
We chat with co-creater, Michelle Sendowski.
Momtastic: Can you tell us a little bit about your background before becoming a mom?
Michelle Sendowski: I think of myself as a seasoned educator turned accidental entrepreneur. I studied Political Science and American Studies at UC Berkeley and then went to get masters in education from both UCLA and UPenn. I started my career as a high school teacher and then spent nearly a decade working in various colleges and universities in both research and administrative roles. As a first-generation college student and first-generation American, I have always been so grateful for the educational opportunities that have been afforded to me and wanted to give back to other students.
While I was always passionate about working in education, I also had a love for cooking that was passed to me from my mom. One day, my then boyfriend (now husband) and I had a conversation about freezing soup that inspired us to create Souper Cubes, a company dedicated to making freezer meal prep both easy and convenient. While it started off as a passion project, we now both work full time on Souper Cubes. My son Benjamin was born August 2021.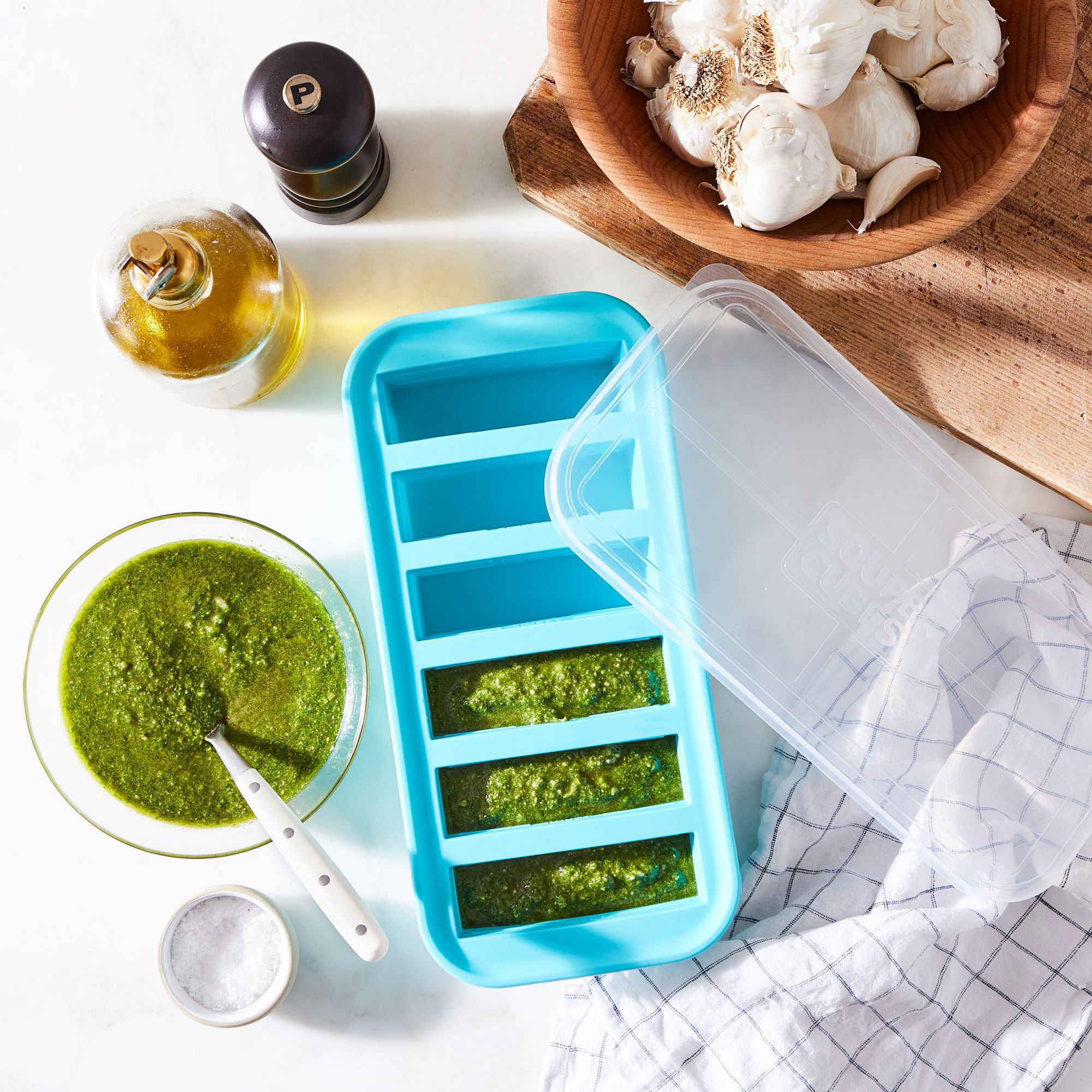 Momtastic: Can you tell us a little bit about your business and if being a mom inspired it?
Michelle Sendowski: One thing to know about Jake (my husband) is that he loves soup. He could eat it everyday. I wish I was the same. Unfortunately, when you make soup it can be an all day affair and often results in a quantity too large for a family of two. I was telling Jake how difficult it is to freeze foods, like soup, in individual portions so that it's easy to thaw and reheat the exact amount I needed. I never liked freezing in containers that took up all the space or bags that could tear and spill. The idea behind our 1-cup tray came immediately to Jake. It took some convincing but he convinced me to take a chance at entrepreneurship and bring our idea to the market. Together with our good friend Sasan, we started Souper Cubes in 2017. While our initial ah-ha moment was about freezing soup, we've expanded our line to include trays designed to freeze food in portions from 2 tablespoons to 2-cups and even have a tray designed to freeze breast milk in half-ounce portions. Souper Cubes lets you freeze food in perfect portions.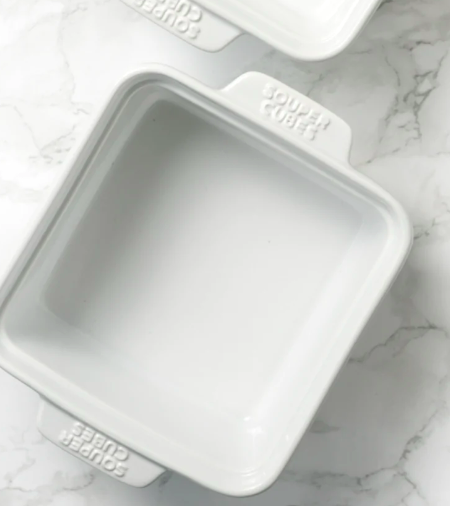 Momtastic: It's not easy to balance running a business with being a mom – any tips or tricks?
Michelle Sendowski: One of the best tips in running a business (or working any job, really) and being a mom is to practice kindness and compassion towards yourself and to ask for help. Benjamin is 11 months old and we still don't have a caretaker to help us with him. It's hard. We're tired.
We do our best to catch up on work when he naps or goes to bed for the night. We're extremely lucky to have the flexibility to work odd hours to be able to spend this time with him. We're also lucky that we live near our parents. After Benjamin was born, we depended on our parents to drop off groceries or leftovers if we had gone through our freezer stash of food.
One other thing I've started to practice more of is setting boundaries and learning to say "no" to opportunities. In an ideal world, I could do it all. In reality, I have to pick and choose where I dedicate my time so that I'm present in the places that matter most to me.
Momtastic: What have been some of the biggest challenges when it comes to the business?
Michelle Sendowski: Initially, one of our biggest challenges was keeping up with the demand. Several times we sold out of stock before our newest shipment arrived at the warehouse. Funding the growth was a challenge. Then, in 2022, like most companies we struggled with drastic changes to the supply chain. Our factories closed. Like nearly everyone, we had never operated a business during a global pandemic and didn't have a rule book to go from.
We were lucky that many people started thinking about how to utilize their freezer during COVID. Many people turned to Souper Cubes as a way to reduce food waste, save money, and minimize their trips to the grocery store.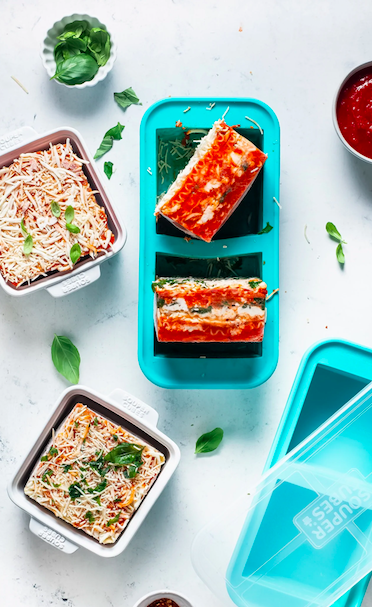 Momtastic: How did Shark Tank come about?
The producers were kind enough to reach out to us and see if we'd be interested in applying. While all the Sharks are wonderful, we knew that there was one Shark that we really admired for her business knowledge and expertise. We applied and figured we'd work hard and try our best. Lucky for us, that dream Shark (Lori Greiner) believed in us and our idea when we pitched and is now a part of the Souper Cubes team.
Momtastic: Anything about filming the show that would surprise us?
Michelle Sendowski: I don't think people realize that many of the entrepreneurs are actually in the Tank for quite a while. There's a lot they edit out to make for good TV. It often looks because of their editing that you're only there for 8-10 minutes but we were in the Tank for closer to an hour. This gives the Sharks a lot of time to ask questions about your business before deciding if they want to offer you a deal.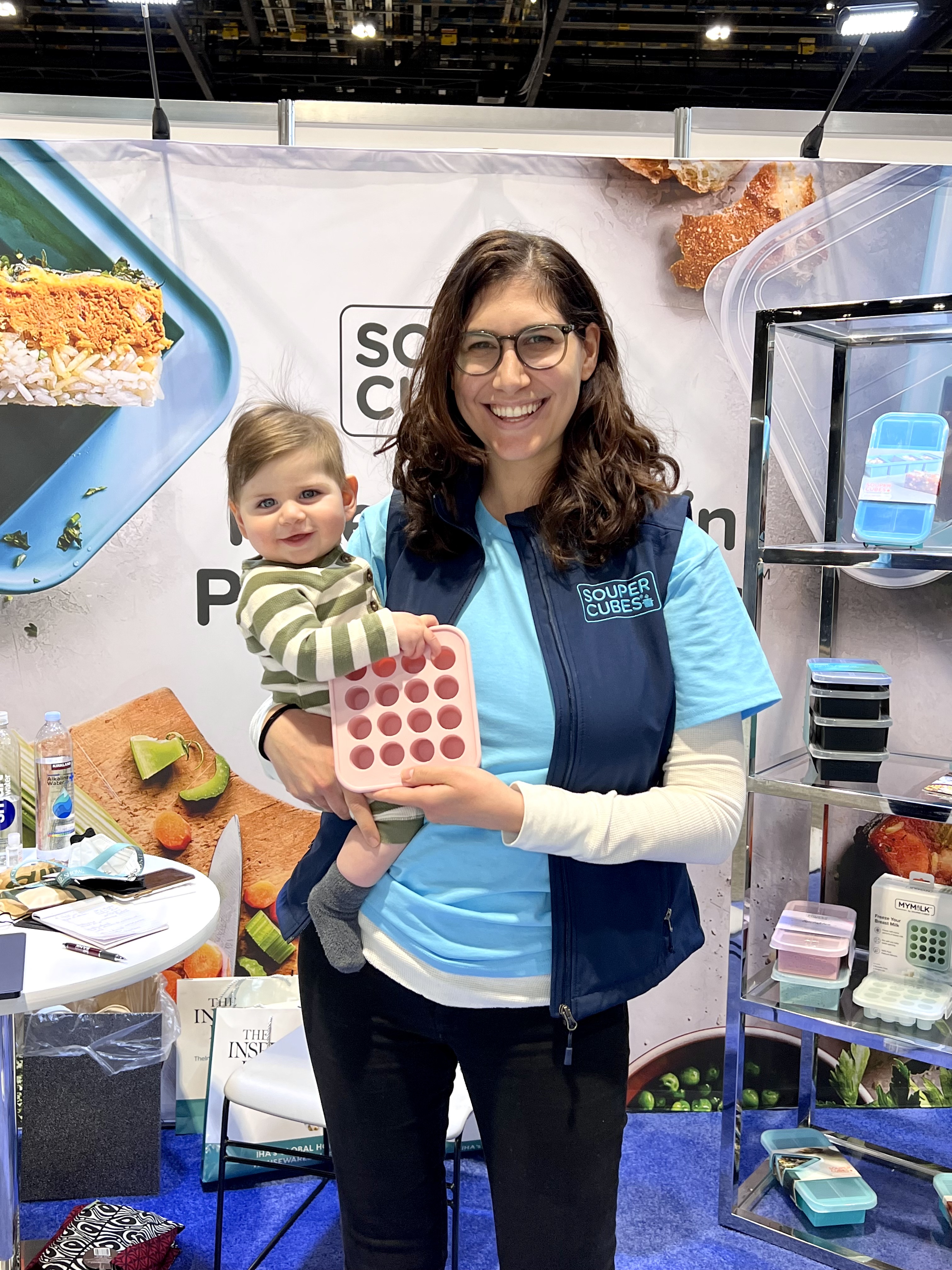 Momtastic: How was your experience overall?
Michelle Sendowski: During the audition process and even before our pitch, I was nervous that the sharks might not get our idea and laugh at us for our idea. Thankfully, our experience in the Tank with the Sharks was incredibly positive. It was validating to receive multiple offers from the Sharks.
My very favorite part from Shark Tank was the night that our episode aired. Many of our customers reached out to tell us they were proud of what we built and even took pictures of them holding their Souper Cubes trays during the episode airing. Our customers are part of our extended family and we couldn't do this without their support. It was extremely fulfilling to know that we made them proud and have built a community around Souper Cubes.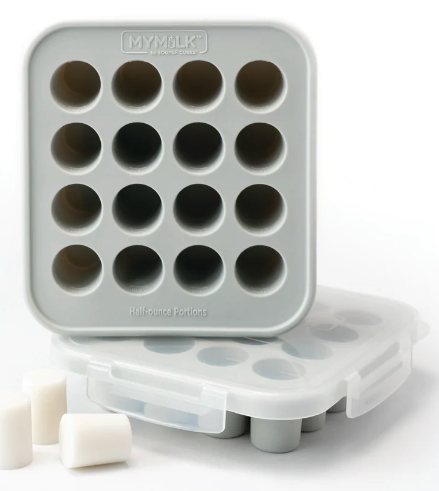 Momtastic: At any point did you think about giving up? If so, what kept you going?
Michelle Sendowski: For the first few years, we often struggled to figure out how we would find enough time in the early morning, late evenings, and weekends to catch up on all the Souper Cubes work while working our day jobs. In the end, because I got to do this with my husband and our best friend, it was always a lot of fun and something worth working through the hard times.
Momtastic: Can you tell us, in general, some of your favorite parenting must-have items?
Michelle Sendowski: As a pumping mom, I've depended on our MyMilk by Souper Cubes breast milk freezing trays. For years, we've had breast feeding moms email us asking for a better, more sustainable way to freeze breast milk in smaller portions. I knew that this was something I wanted to create for myself before Benjamin was born as I planned on breastfeeding him. Being able to thaw milk in half-ounce portions has allowed me to make him bottles without wasting any milk. I also love being able to add just a half-ounce or ounce to his food now that he's started to eat solids.
Some of my other favorite must-have items for parents include our portable white noise machine, Tubby Todd Ointment for dry skin, our Nanit baby monitor, and for any taller parents, a stroller with adjustable handlebars.