A Cornell and Columbia Business School graduate with a background in public relations and event planning, Meghan Cross Breeden now spends her days investing in female-led startups. And she certainly has an eye for winners. As a partner at Amplifyher Ventures she's invested in Motherly,  Oova, Hill House Home and Monica + Andy just to name a few (as in there are over five dozen other companies she's made investments in). All while being Mom to her two year old daughter Brigette. 
Cross Breeden could easily go on and on about how busy she is juggling full-time motherhood with full-time work life, but she makes it a point not to. 
"I don't care about who worked through their maternity leave or 'bounced back' quickly, nor do I care to share that information myself," says Cross Breeden. "I simply don't think it's anyone's business. It doesn't say anything about your work ethic, strength, stamina or the importance of your job. When someone tells me how they 'were closing deals from the delivery room,' I think it's funny they think I'd find it remotely impressive. That rhetoric is not impressive. And it's not good for women. It's just you. You do you."
While being a shrewd venture capitalist doesn't come without some level of sharky-ness, Cross Breeden is one of the most personable, calm and compassionate VCs you could ever hope to meet.
One of the most interesting nuggets from our conversation came about when she discussed learning the importance of talking slower and less. "Not because I think slower, but because I'm thinking more. I'm more patient and deliberate. I don't talk because I need my voice to be heard. I talk because I want to move the conversation forward."
Read on for more from our inspiring chat with mom entrepreneur, Meghan Cross Breeden. 
Momtastic: Can you tell us about your career background and what you're doing today?
Meghan Cross Breeden: I am a venture capitalist, investing in early-stage high-growth businesses. As a partner at Amplifyher Ventures, I focus on companies with women leaders and diverse teams. I started my career on the operating side of the startup table, where I had the opportunity to work on the ground-floor marketing for some of the most viral businesses of our generation. I grew fascinated by the pattern recognition of the investors who would parachute in at key inflection points with an array of best practices and playbooks. By way of Columbia Business School, I transitioned from building startups to investing in them. First as managing partner at the Cornell alumni investment firm Red Bear Angels, and now at Amplifyher Ventures. I've made 65+ investments throughout my career into such companies as Lyft, Maven Clinic, and Datalogue (acq. Nike), and even Urban Umbrella scaffolding.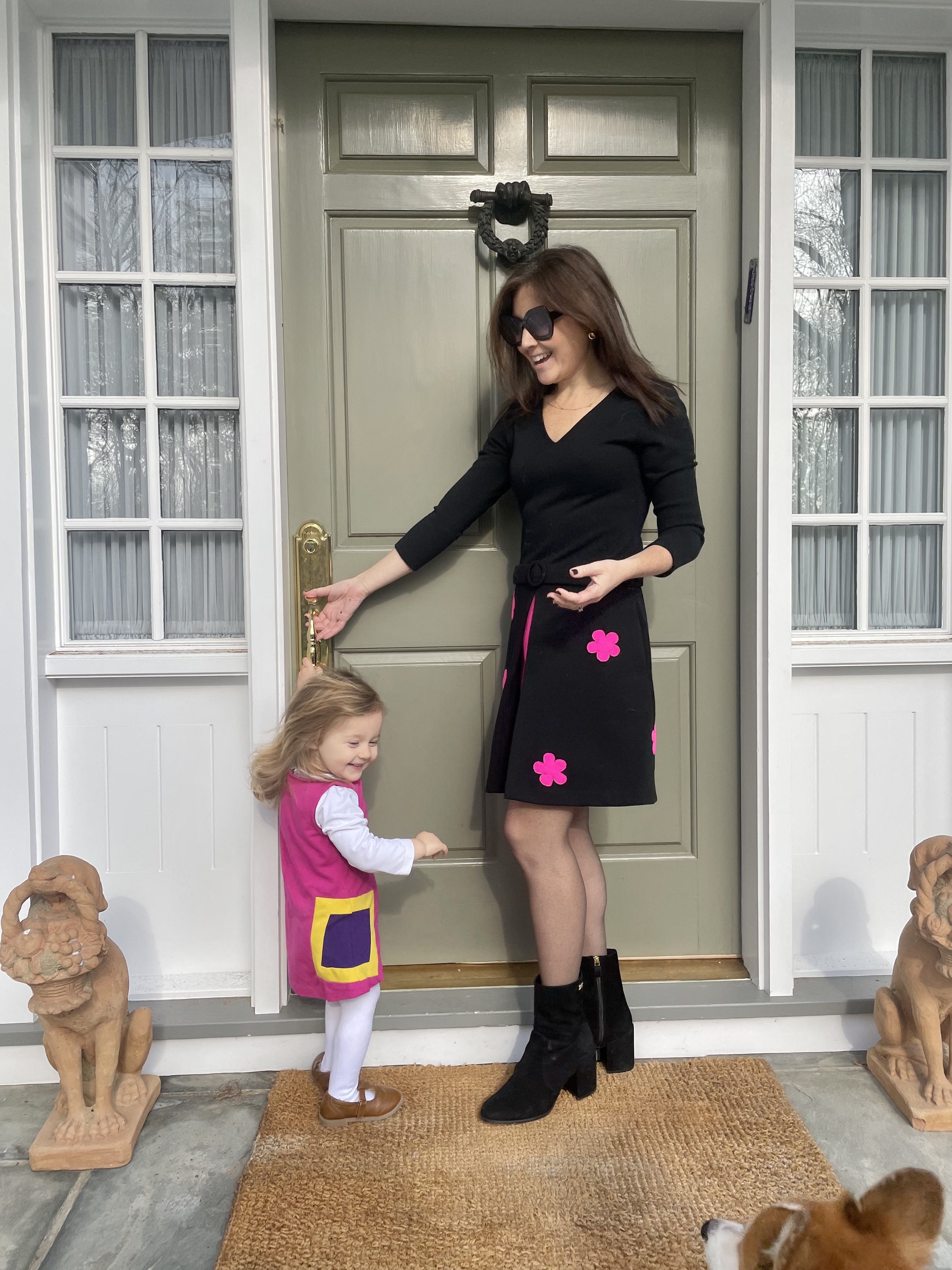 Momtastic: How has becoming a mom impacted your career? 
Meghan Cross Breeden: I now know the true meaning of efficiency. I always thought I was operating at optimal efficiency, but it wasn't until becoming a mom that I held 7 back-to-back meetings with investors…. before coming home to be totally silly and present with an active toddler… before reading 15 story books in 30 different voices before she finally passes out… at which point I have the opportunity to clean every wall that she covered in marker… and then concretely follow up on those meetings. Don't get me wrong, I scroll through Instagram plenty, but somehow it all gets done in ways I couldn't have imagined before having a child. There's a different type of prioritization that happens, and it happens rapidly and decisively.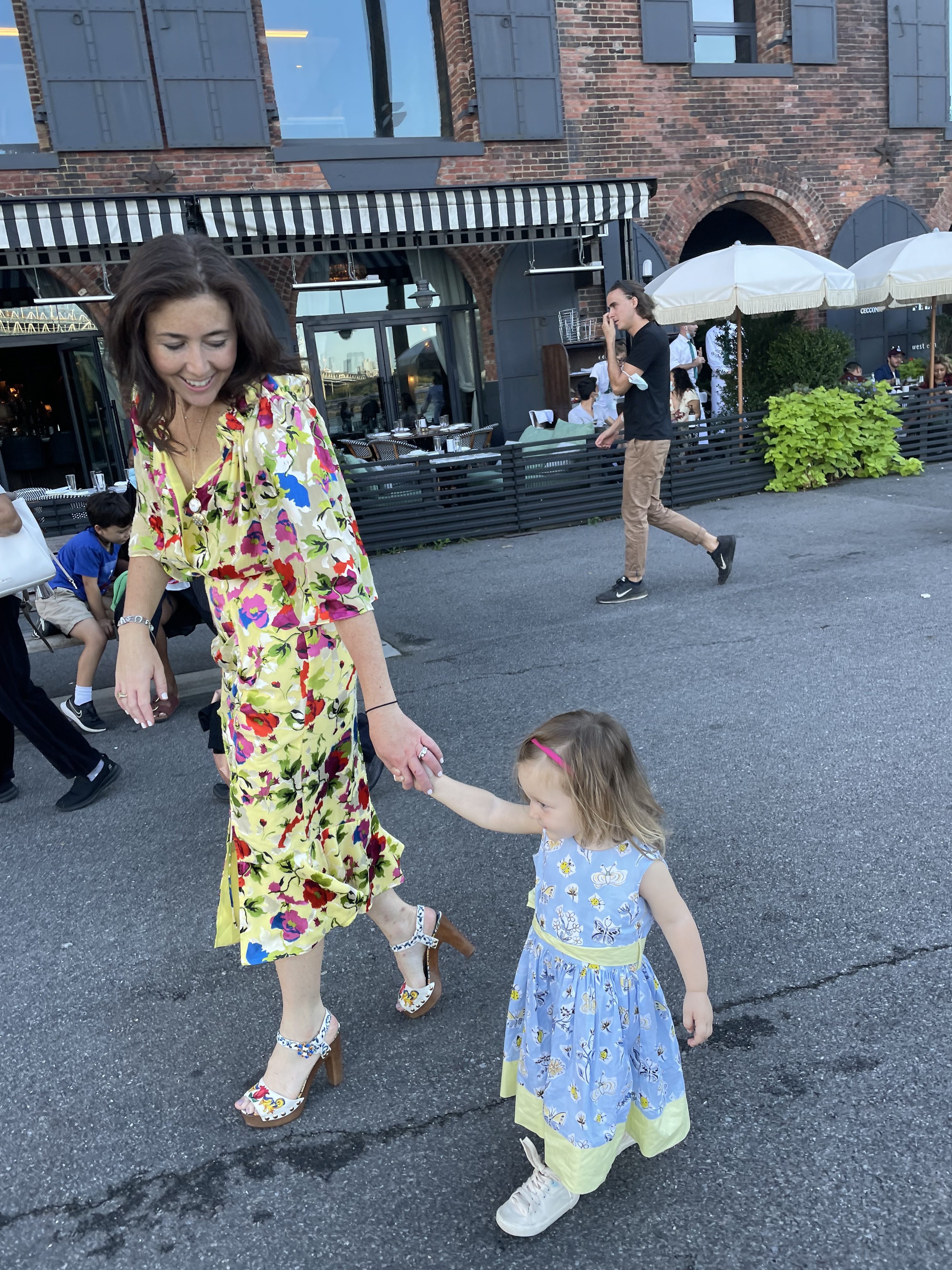 Momtstic: Has being a mom inspired any of your investments?
Meghan Cross Breeden: Absolutely. Becoming a mom has been a key driver in two of my primary thesis areas: Agency of care and millennial parenting. 
When I found out I was pregnant, I couldn't believe the dearth of resources that gives us insight into our own biology. For so long, women especially have outsourced their day-to-day wellness to professionals, treating their own health like a black box. We have since been on a deep-dive into the many ways we can unlock greater transparency in health through technology. Through our work with Cornell University, we've had the opportunity to work alongside some of the most brilliant minds in New York City's healthcare ecosystem. We now have a high-conviction thesis at Amplifyher Ventures around the tech-enabled solutions that create greater efficiencies for both patients and providers. For instance, we invested in a company called Oova, that lets you measure your hormone fluctuations, so that you know precisely when you're ovulating. Until now, women never really knew with 100% certainty when they were ovulating – kind of crazy. However, a team of PhDs spun out of Mt. Sinai to commercialize this very straightforward urine test and accompanying app, Oova. 
On a separate note, we've also been pursuing a thesis around millennial parenting. Never has there been a generation of new parents with such a high-willingness to consume products, services and information. Let's face it, never has there been a more paranoid generation of parents. Information is free but fragmented. Dr. Google and anonymous forums can only take you so far during a 3 am feeding. Our investment in the expert-driven community platform Motherly addresses that white space. 
Momtastic: How do you find out about potential companies to invest in?
Meghan Cross Breeden: We find the highest quantity of investments from other investors, because early-stage venture capital is such a collaborative industry. However, we find the most exciting investments from other founders and startup operators who I've had the opportunity to work with over the years.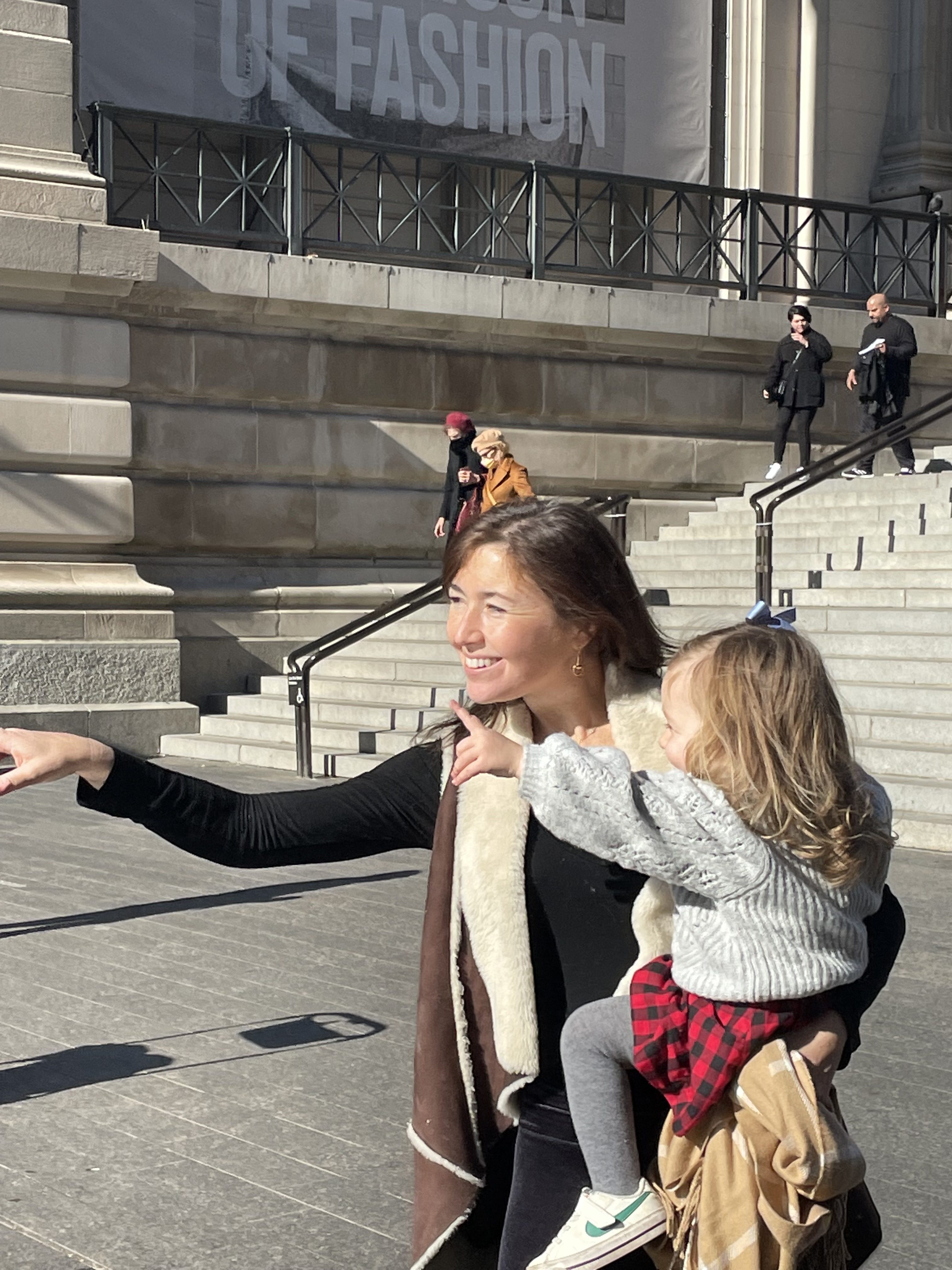 Momtastic: It's not easy to balance running a business with being a mom…  any tips or tricks? 
Meghan Cross Breeden: I maintain a vegan diet, abstain from drinking and meditate every morning. Just kidding! I do none of those things. My main tip is to do what works for you. As my mom says, run with blinders on. Whatever routine or lack thereof is conducive to your priorities; do that. Do whatever it takes to optimize your own daily performance.
Momtastic: What have been some of the biggest challenges when it comes to investing specifically in parenting brands and/or brands run by entrepreneurs who are also parents? 
Meghan Cross Breeden: If you want something done, give it to a busy parent. I'm endlessly amazed by CEOs like Hannah Diop of Sienna Naturals or Nell Diamond of Hill House Home with their calm, hyper-efficiency, even though I know they have a household of activity behind the scenes. Entrepreneurs who are parents – particularly new parents – have demonstrated some of the highest performance in our portfolio to-date. 
The biggest challenge when investing in parenting brands is also the greatest opportunity – creating community. The brands that create community are the ones who are able to maintain a sustainable growth path and scale their marketing costs. 40 cents on every dollar raised from VCs go directly back to Facebook and Google for advertising, so it's up to us to identify those founders who have an ability to leverage existing channels in a shrewd way and bring customers back to their own community for exponential growth. Monica + Andy is a great example of a brand that's created a flywheel of growth through community engagement.
Momtastic: Can you tell us, in general, some of your favorite parenting must-have items? 
Meghan Cross Breeden: Ultra-Washable Crayons are the best invention since electricity. I say this as someone who invests in inventions. 
Kidding aside, I'm a big fan of modern cognitive development products such as Lovevery and I think very highly of the founder, Jessica Rolph. Similarly, Cerebelly was a great go-to when my daughter was just starting to eat food. I've been a super-user of Expressable, the speech therapy platform for children. As soon as my daughter turned two, I've found their arsenal of resources to help accelerate her communication development to have a significant impact on our ability to understand her minute-by-minute needs. 
And I never leave home without a stash of Fruit Snacks.