If ever there was a brand that could make a person want to have a daughter, it would be Super Smalls!
Former Elle accessories director and mother of three, Maria Dueñas Jacobs, founded Super Smalls as a self-imposed challenge to "wow" her young daughters with playtime accessories that looked and felt like her own collection of fine jewelry.
Enlisting the help of 7-year-old kid-in-chief Luna and 5-year-old directors of rainbow and Magic, Silvi and Isa, Maria used her fashion industry experience and business savvy to launch the brand two years ago. It has since grown to include a number of accessories little girls will love.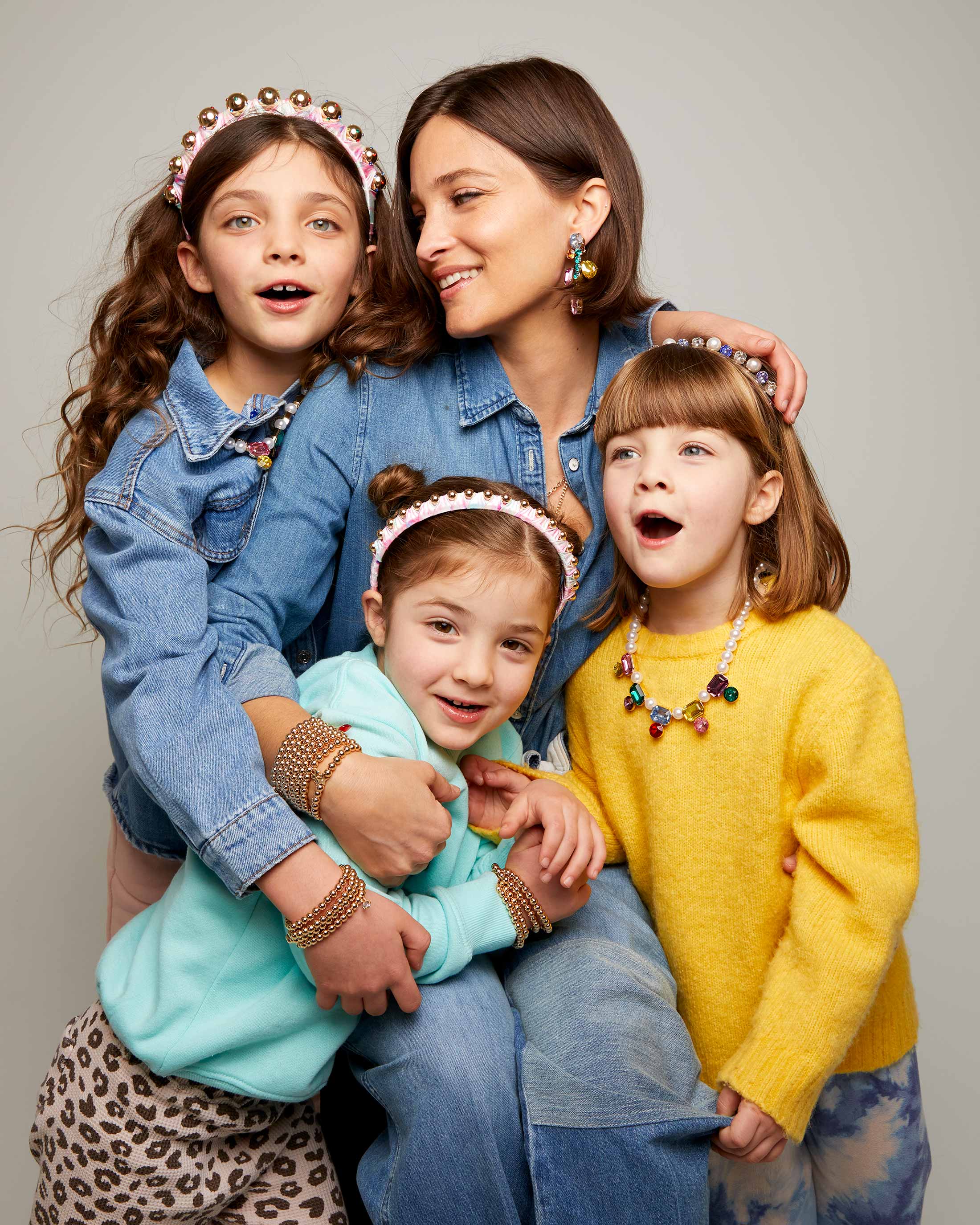 We spoke with the always stylish Dueñas Jacobs to find out about the parenting products she currently can't live without.
5 Parenting Products Super Smalls Founder Maria Dueñas Jacobs
Mini Rodini Matching Sweatsuits

"The Mini Rodini matching sweatsuits are as comfy as pajamas, but so much cooler and perfect for fall. I love matching them all together so I can spot them easily! I'm eyeing these cheetah fleece ones at the moment."

$88 at Mini Rodini

Super Smalls Ice Skating Jeweled Gloves

"The easiest and most stylish way to keep your kids warm in the winter are these gloves! Bonus: sparkle matches with EVERYTHING ;)"

$37 at Super Smalls

Crocs Kids' Classic Tie-Dye Graphic Clog

"My kids love how easy the Crocs are to slip on and off and I like that they are sort of goofy and mismatch with everything in a fun way! They even wear them in colder months with thick socks."

$39.99 at Crocs

Lady and Butler Black Cotton Masks

"My kids wear (and love!) these masks. I especially like the black ones because they keep them looking neat (hide some of the mess!) and pair really well with our pearl Super Smalls mask chain."

$18 at Lady and Butler

Crafts!

"We are constantly crafting and decorating everything we own (including our faces!). We designed and dreamed up all these Super Smalls gem stickers for the super side of every kid."

$83 at Super Smalls