Former Cynthia Rowley CEO Allie Egan is today the founder and CEO of Veracity Selfcare, a beauty and wellness brand whose aim is to "empower women to understand the connection between their skin and their broader health through at-home testing and a holistic, data-driven approach to skincare."
What does that mean?
Well, let's say you find yourself with postpartum acne, for example,Veracity has a test to check your hormones that will help give you answers about your skin and health while delivering a personalized skincare and wellness routine.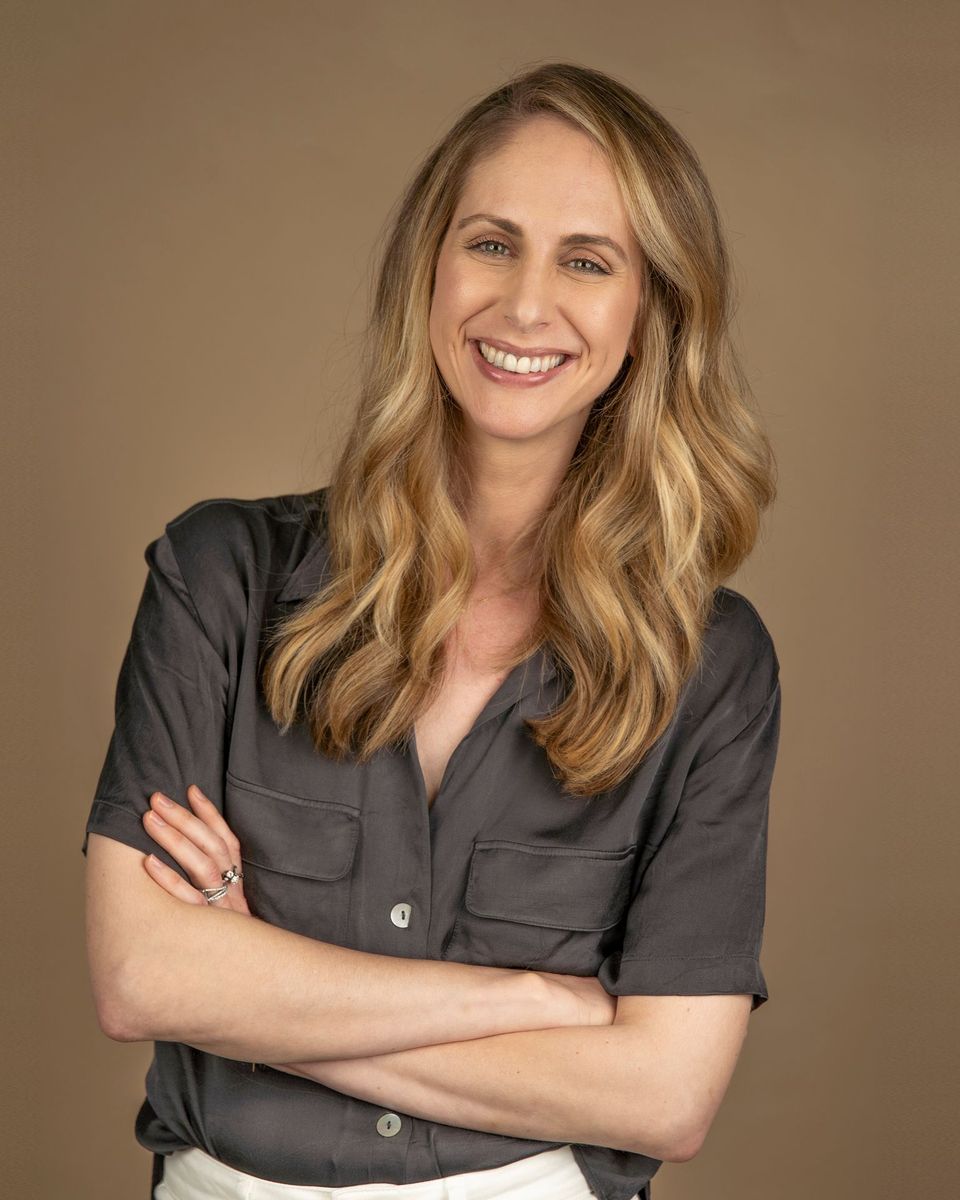 Between juggling CEO duties, Egan is also a mom to two young children, Cooper and Astor. We chatted with the founder to get her must-have parenting products.
5 Products Allie Egan, The Founder Of Veracity Selfcare, Can't Live Without
Babybjorn Baby Carrier Mini

"The ability to multitask with a new baby is invaluable! This carrier is perfect for newborns because it properly supports their head and gives me the peace of mind to get everything else done that I need to. Plus, it's super soft and comfortable!"

$99.99 at Babybjorn

White Sage Smudge Spray for Cleansing and Clearing Energy

 "This is my secret weapon to getting good quality sleep! I love that it's a hormone safe alternative to lavender mist (lavender has been shown to disrupt your hormones). The smell is so relaxing and helps me calm down after a long day. I spray this on my pillow every night right before I go to bed and it activates my melatonin so I fall asleep basically as soon as I hit the pillow. It's amazing!"

$17.97 at Amazon

Perelel Mom-Multi Support Pack

"I've been a diligent user of these supplements all through my pregnancy and now postpartum. They're the only vitamin developed by an actual OBGYN and include key nutrients that are often left out of multivitamins, like magnesium and probiotics. These have been such a game changer in helping my body recover after giving birth."

$48 at Perelel

Philips Avent 3-Pack Natural Glass Bottles

"Eliminating endocrine disruptors from my and my family's life is one of my top priorities, especially with a new baby on board. Plastics are the biggest source of hormone disruption and babies are the most susceptible to their long term effects. I absolutely love these Philips natural glass bottles! They don't contain the harmful chemicals that plastic bottles do, are shaped to mimic breastfeeding, and are just so cute!"

$29.99 at Buy Buy Baby

Alo Muse Sweatpant and Hoodie Set

"My wardrobe looks quite a bit different now from my days as the CEO Cynthia Rowley. But as a former fashion executive, I understand the importance of wearing something that makes you feel good; it boosts your energy and mental health— even if you're lounging around your house after just giving birth. I have been living in this one from Alo! It's super comfy and flattering and makes me feel a bit more put together."

$196 at Alo