Choosing a breast pump isn't easy. There are so many breast pump options out there that the search can be tricky and even overwhelming. To take the guesswork out of your breast pump search, I've asked certified lactation consultants to choose the best pumps out there, whether you're a working mom who pumps every day or a stay at home mom who only needs to pump occasionally.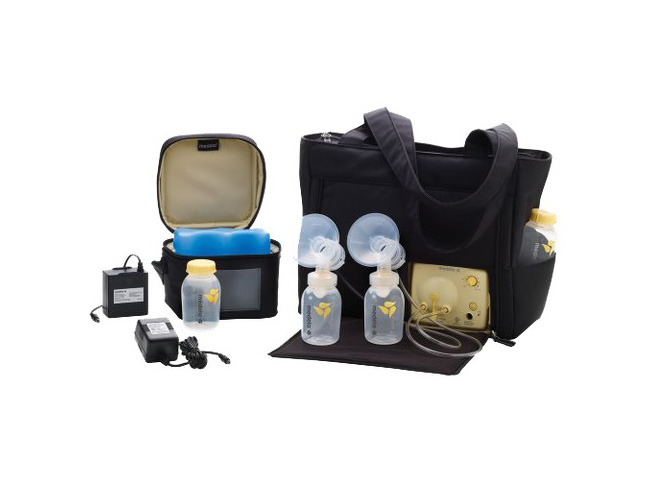 Best Breast Pump for Working Moms: Medela Freestyle Breast Pump
For moms who will be separated from their babies for a long stretch of time, a double-electric pump, like this one, makes pumping on the go efficient and easy. "Plus, being able to pump both breasts at the same time means less time pumping—and less stress knowing you'll be away from your desk," says Irene M. Zoppi, an Illinois-based lactation consultant.
Price: $399
Photo: Medela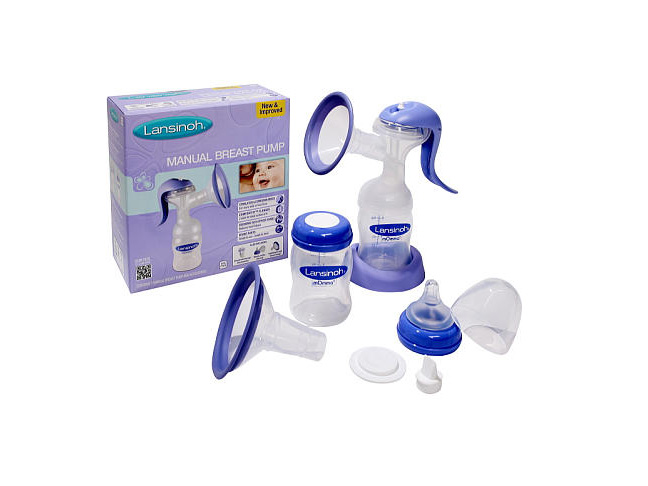 Best Breast Pump to Stash in Your Purse for 'Emergencies': Lansinoh Manual Breast Pump
There are those days that are unpredictable — you know, when you've got back-to-back meetings and it's completely unclear when (and where) you'll be able to pump. To ease your mind during those crazy times, get a manual pump that you can stick in your bag. "They weigh around 6 ounces, are effective, and really inexpensive," says Brooklyn-based Lactation Consultant, Freda Rosenfeld. Plus, you don't need an outlet so you can duck into a bathroom stall to do a quick pump job if you absolutely have nowhere else to go.
Price: $35
Photo: Babies R Us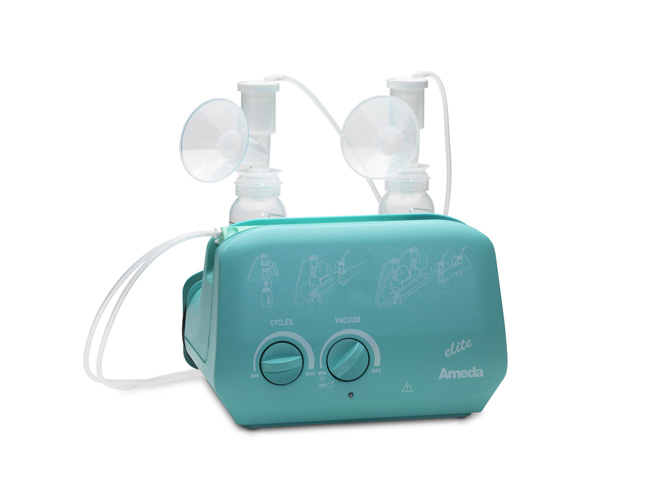 Best Breast Pump if You're Strictly Pumping: Hospital-Grade Breast Pump
Some moms have a hard time breastfeeding or certain circumstances that prevent them from nursing their babies, such as the baby being in the NICU. In this case, a high-quality hospital-grade electric breast pump is the way to go. "It's the Jaguar of pumps," says Rosenfeld. "They have the speed and strength a mother needs to help her produce the most milk in the shortest amount of time."
Price: About $70/month to rent (check with the hospital where you deliver)
Photo: Ameda

Best Customizable Breast Pump: Ameda Purely Yours Double Electric Breast Pump
No two breasts are alike and neither are two babies. Pick a pump with custom settings, such as several cycle speeds and suction levels that you can adjust to fit the needs of your body and baby more easily. In addition, certain pumps come with several flanges (the piece held to your breast during pumping) so that you can find your perfect fit. Better fit means better milk flow.
Price: $249
Photo: Target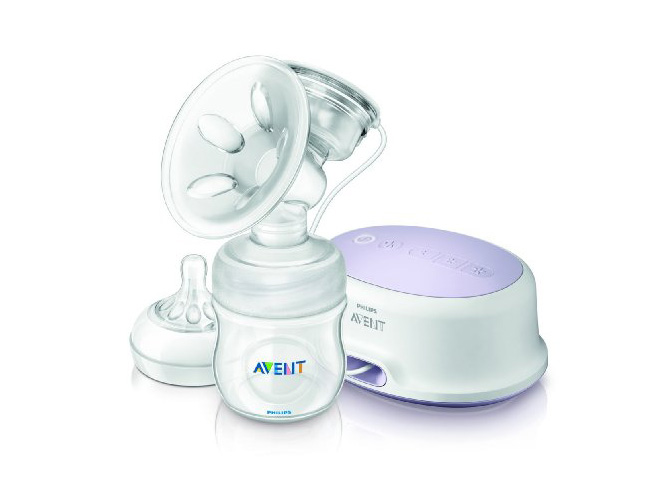 Best Breast Pump if You Only Pump Occasionally: Avent Comfort Single Electric Breast Pump 
Even if you're a stay-at-home mom, having a breast pump handy allows your partner or sitter to feed your baby from a bottle, and makes it possible for you to go out and get a mani and pedi, run errands, and do whatever else you need to do. "If you're going to pump occasionally, start with something really practical," says Aida Rodriguez, a lactation consultant in San Bernardino, California. This battery-operated one is easy to tote and simple to use.
Price: $120
Photo: Amazon