From jumpsuits to skirts worn over dresses, the 2015 spring runways produced some brow-raising trends that seem a little difficult to pull off in your everyday life. There are ways, though—and if you're itching to pull off some of the most out-there spring trends, here's how:
The Seventies are Back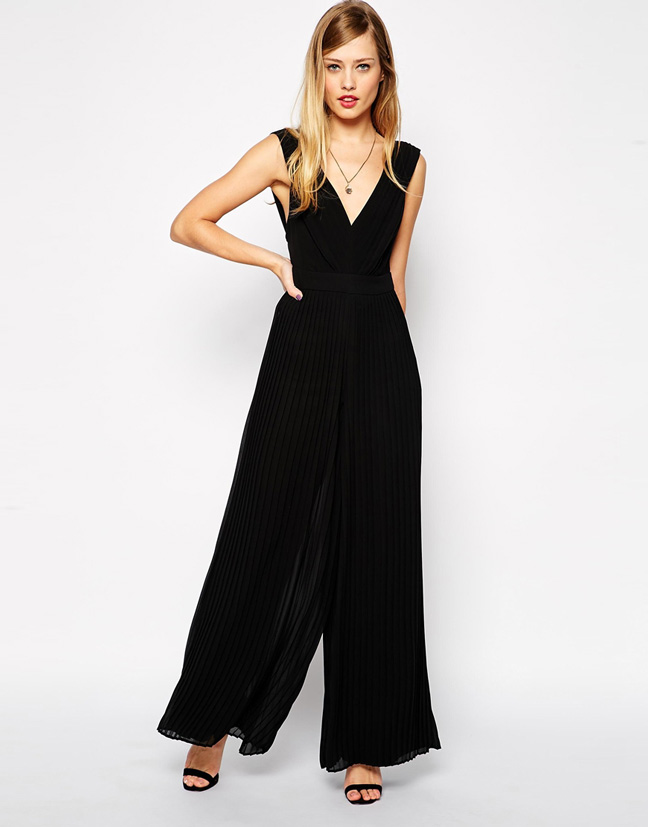 It's the 1970s all over again, ladies! No, Good Times isn't back on the air, and your mile-high platforms still belong in that dusty box in the back of the attic, thank you very much. But what's very much in right now are some of the decade's best fashions, inspired by everything from bohemian looks to Saturday Night Fever. Dig this wearable ASOS 70s jumpsuit with pleats ($99), which makes a fresh and sexy alternative to the LBD. Throw a blazer over it and it's great for work, too.
Tassels & Fringe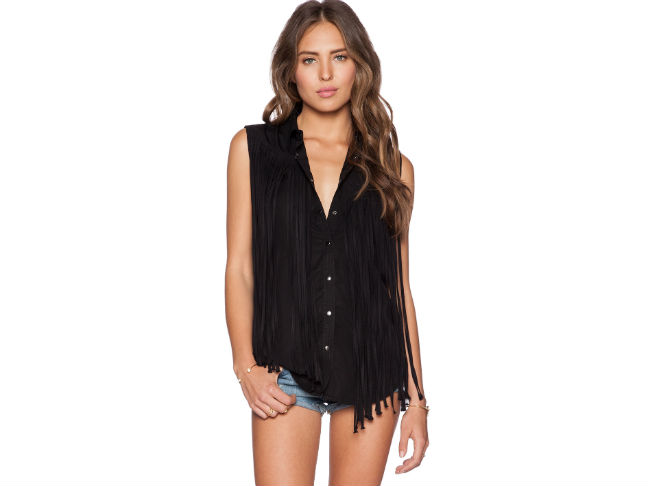 Things were downright swinging on the spring runways, where everything from tops to bottoms to dresses stole the spotlight with a generous helping of tassels and fringe. Can you really pull these pieces off without looking like you stepped in from the Old West? Yes, especially with something like this Blank NYC Fringe Button Up ($118). Throw it on as is with a pair of jeans and boots for a look that's both cool and comfortable, or layer it over another top for added warmth (and plenty of chic).
The Shirt Dress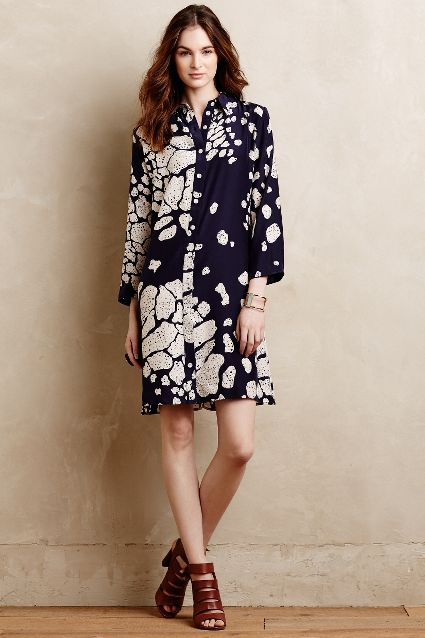 If there's one trend that is practically a must this spring, it's the shirt dress. Not only is flattering and comfortable, it's versatile enough to wear everywhere from the office to lunch to family outings. This Mika Silk Shirtdress from Anthropologie ($248) will be your go-to dress for any occasion that calls for comfort and style.
The Color of the Season: Yellow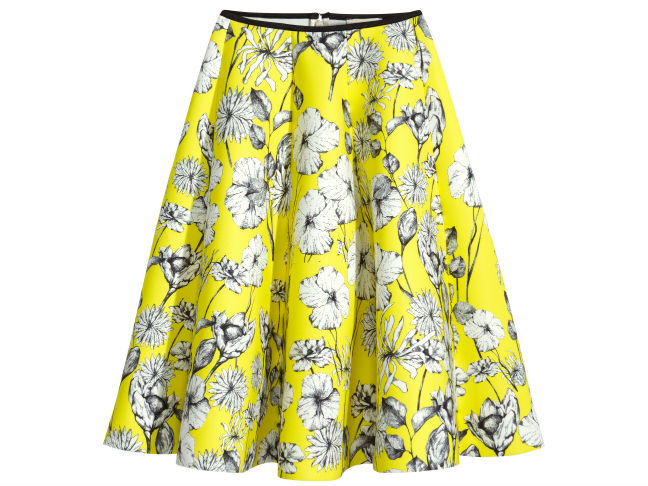 The future looks pretty bright, if runway reports are any indication. That's because the undeniable color of the season is yellow. Before you panic (I mean, how many of us regularly wear yellow, am I right?), listen up: It's yellow in nearly every iteration, from the mustard shades spotted at Burberry Prorsum to the lemons at Dion Lee to the sunshine that brightened up 3.1 Phillip Lim. I'm partial to the H&M Scuba-look Circle Skirt ($49.95), which tones down the electric hue with a ladylike floral print.
Japanese Influenced Style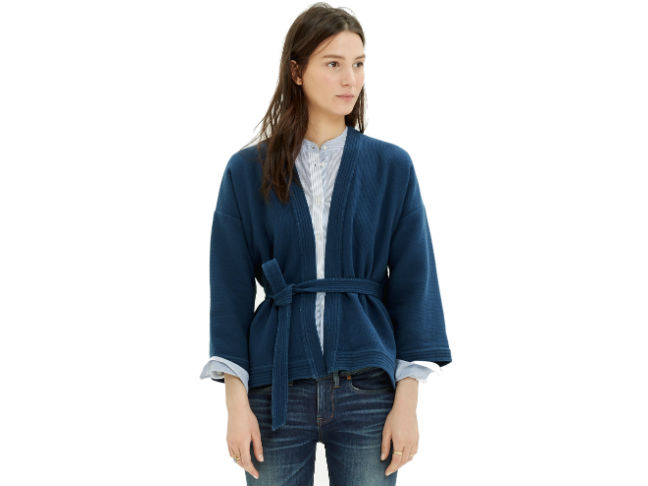 Also ruling the season is a Japanese-influenced trend, the kimono jacket. You may be dubious at first, and I don't blame you. But with sheer varieties just made for the beach to dresses modeled after kimonos, there are plenty of styles to work into your wardrobe. This Madewell Cotton Kimono Jacket ($110) is one of the best interpretations of the look I've seen yet—it channels the kimono's inherent comfort element but also feels thoroughly modern thanks to its cropped silhouette and rich navy hue.
The New Flats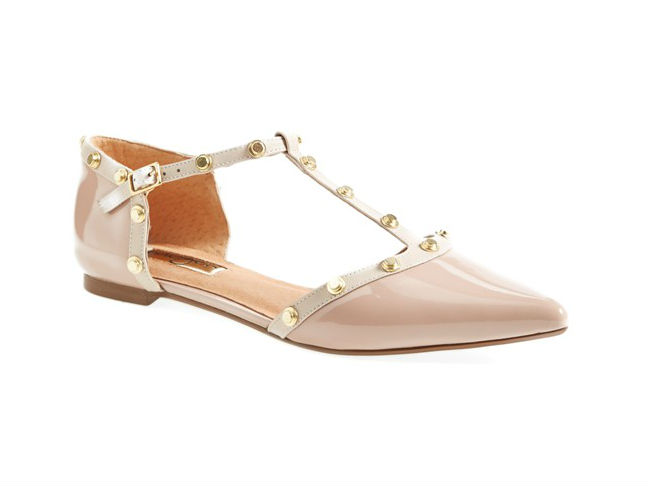 The new flat honors the subtlety of a traditional ballet style and shakes it up with some unexpected details, much like these Halogen Olson Pointy Toe Studs ($89.95). A soft blush pink hue tones down the intensity of the oversized gold studs and pointy toe, which would look downright rocker-chic on a heel. This low-profile silhouette makes such details a lot easier to pull off as part of your everyday wardrobe.
More Spring Fashion: