Galaxy-inspired crafts are having a major moment right now. And with Easter right around the corner, it only makes sense to extend the trend to galaxy Easter eggs.
These out-of-this-world orbs look fantastic in any Easter basket (or centerpiece), and they also give kids room to be creative with their paints—because let's be honest, your kids end up smearing the paint from traditional egg decorating kits into a muddy brown color anyway. And one of the best parts about this DIY galaxy project is that it uses fake eggs (found in craft or Easter supply stores), which means you can keep them forever. These interstellar eggs will keep the kids busy, and you may even find yourself wanting to get in on the celestial action too.
Looking for a fresh new way to decorate eggs this Easter? Follow my tutorial for galaxy Easter eggs. Don't worry too much about painting them perfectly—the more random they are, the better the "galaxies" will turn out.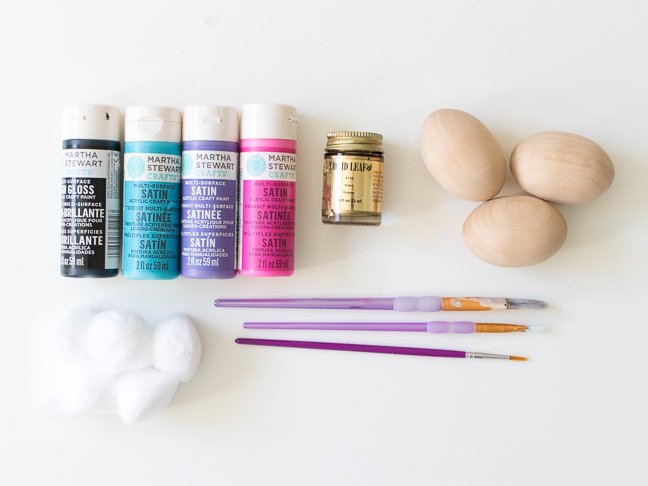 Galaxy Easter Egg Supplies: 
Fake eggs (I used wood, but you can use plastic, too)
Matte black paint
Blue, purple, and pink paints
Gold or silver paint
Paintbrushes
Cotton balls or sponge brush
Note: cotton balls must be used on an entirely smooth surface. If the eggs are rough, the cotton will stick.
Directions: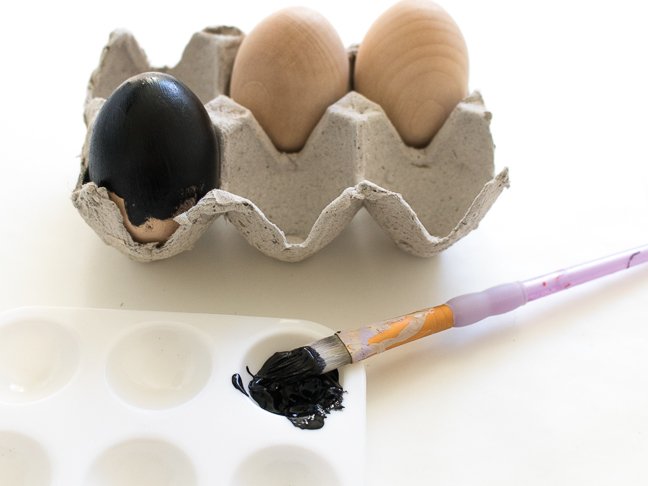 Step 1: Paint the eggs entirely black. One coat of paint is enough.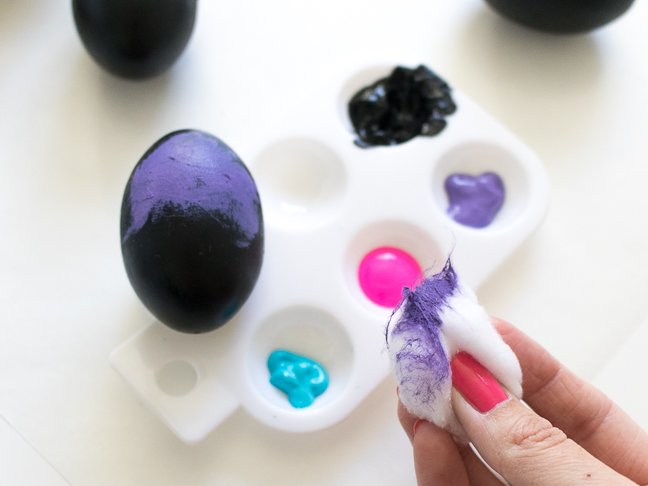 Step 2: Once the black paint is dry, use the cotton balls or a sponge brush to dab pink, purple, and blue paint around the eggs. Gently blend them together to look like a galaxy. Some of the black should still show through.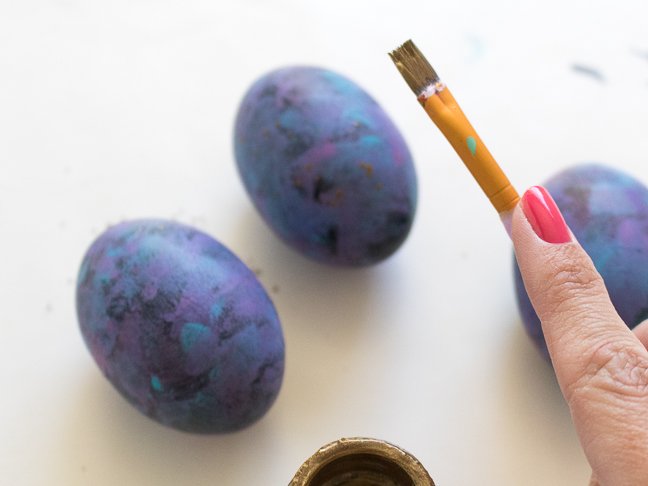 Step 3: After the paint has dried, lay the eggs on a flat surface protected with newspapers or similar materials. Depending on the consistency of the metallic paint, you may want to thin it with water so that it splatters easily. Dip a paintbrush in the metallic paint (I used liquid gold leaf), and gently tap it to splatter the paint onto the eggs. Let dry, flip, and repeat.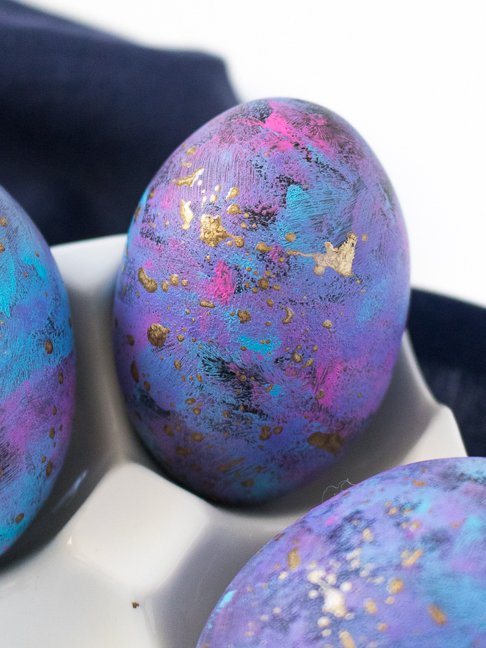 Like what you see? Don't forget to Pin it!