Whether you're happy, sad, or LOL with tears, there's an emoji that describes your feelings. These fun—and surprisingly quick-to-make—emoji ornaments will add instant personality to your tree.
What's great about this project is that I recently found a new way to make yarn pom poms. Instead of the time consuming cardboard ring way or a store bought pom pom maker, you can make these puffy balls by simply wrapping yarn around two toilet paper rolls.  I don't know about you, but whoever discovered this pom pom technique is my new crafting spirit animal.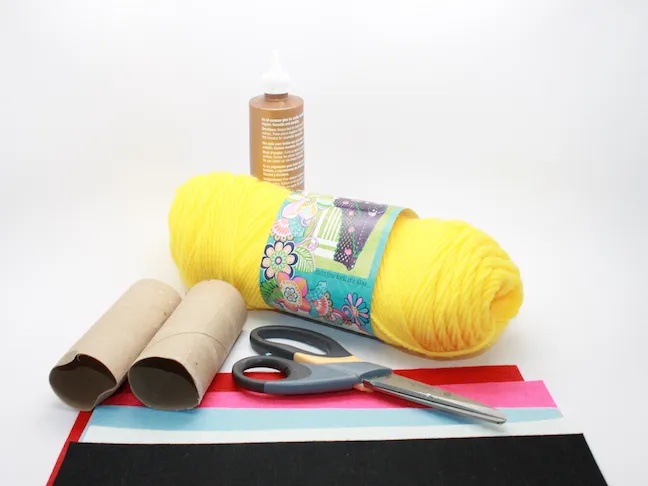 Supplies:
Yellow yarn (one skein of yarn makes about seven ornaments)
Stiff felt
Scissors
Glue
2 toilet paper cardboard rolls
Instructions: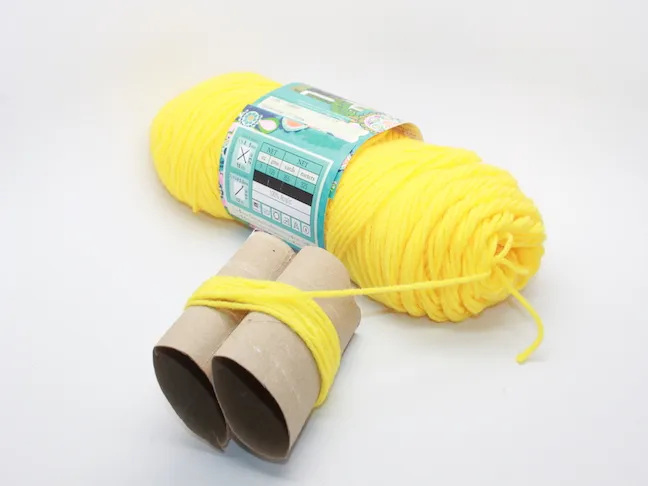 Step 1: Place two toilet paper rolls side by side and start wrapping yarn around them.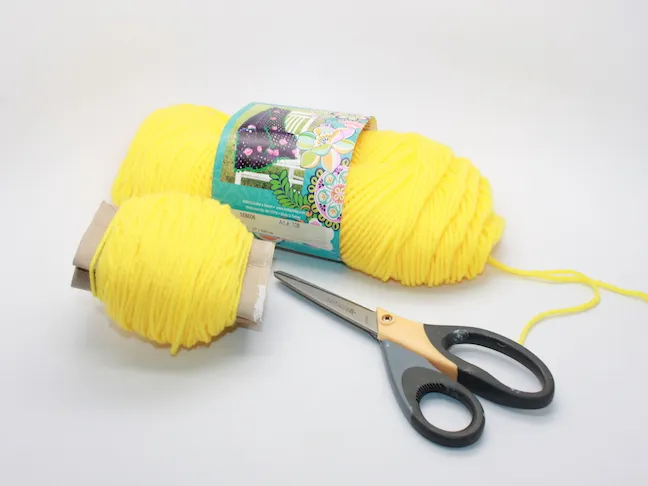 Step 2: Keep going for a long time until the yarn is really, really thick around the rolls.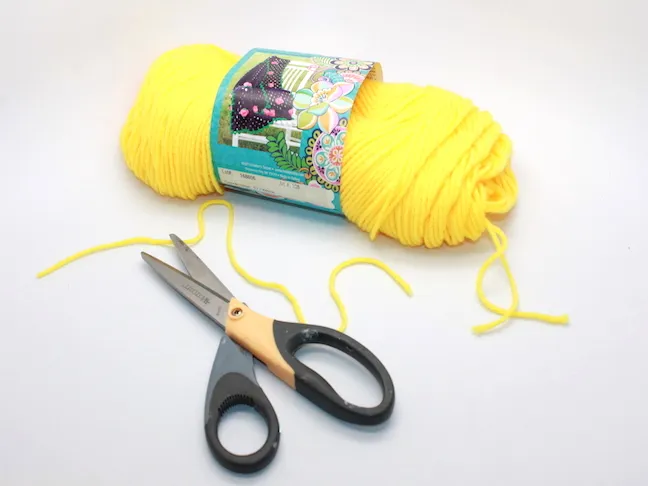 Step 3: Cut an 8" piece of yarn.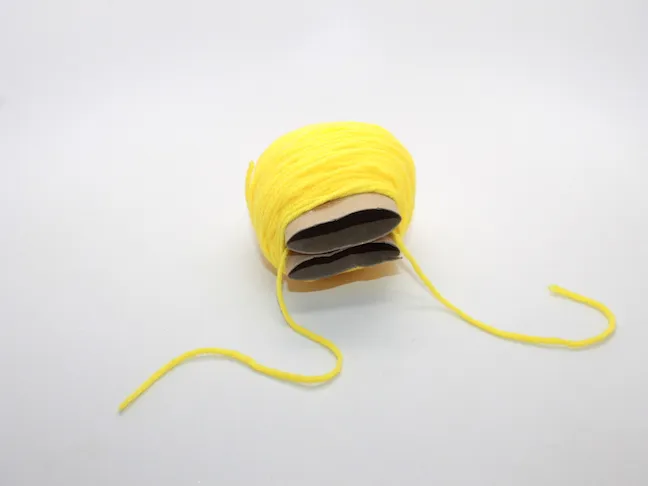 Step 4: Place the piece of yarn through the two cardboard rolls.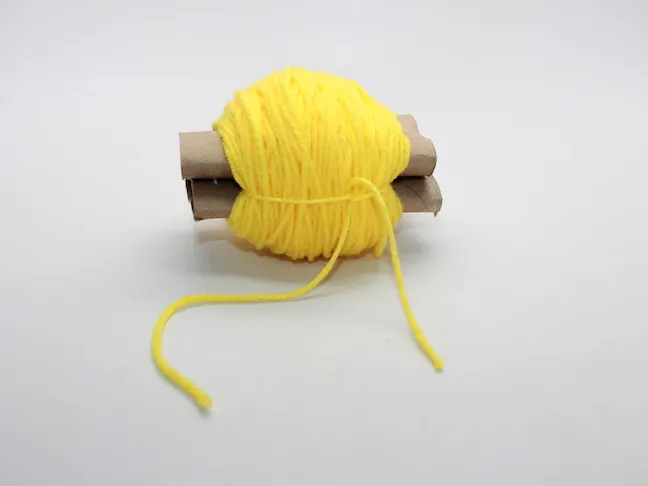 Step 5: Wrap the piece of yarn so you can tie it on the opposite side of the ball of yarn.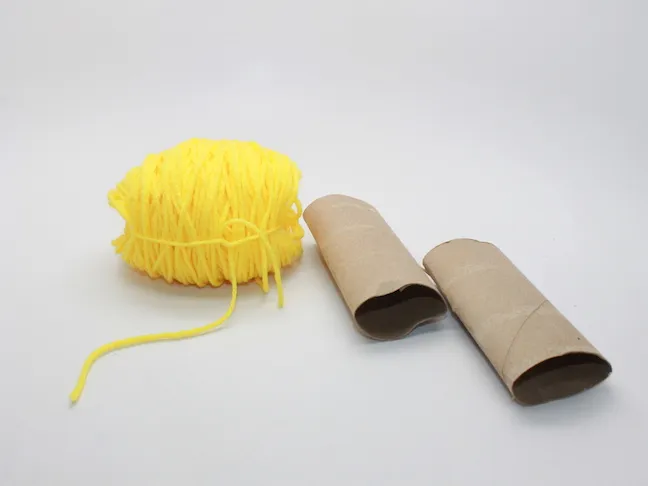 Step 6: Remove the two cardboard rolls.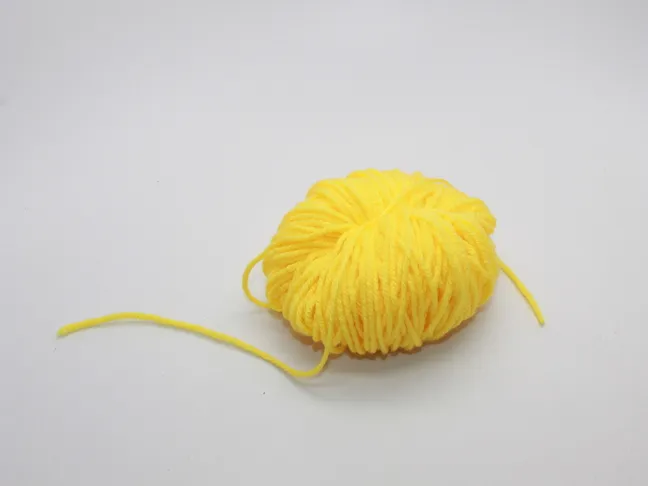 Step 7: Secure the middle thread with a second knot.
Step 8: Cut the round edges of the ball of yarn. Be sure not to cut your middle string because that is what you're going to use to hang your ornament on your tree. Tie it together now so you can keep track of it while you're doing steps 9 and 10.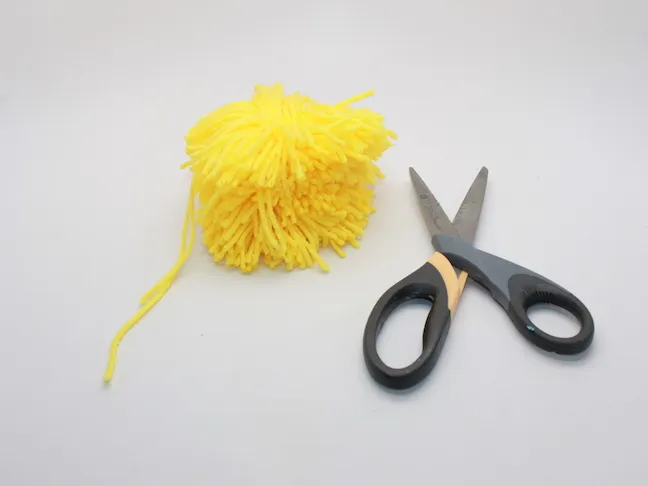 Step 9: Start trimming the yarn to form it into a ball.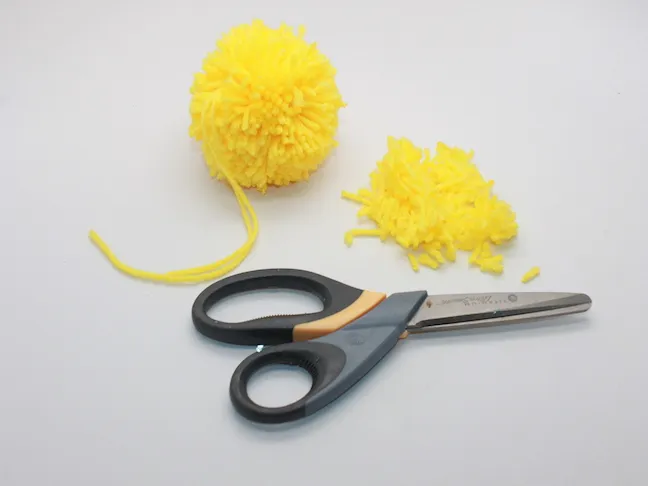 Step 10: Keep trimming until it finally starts to take shape.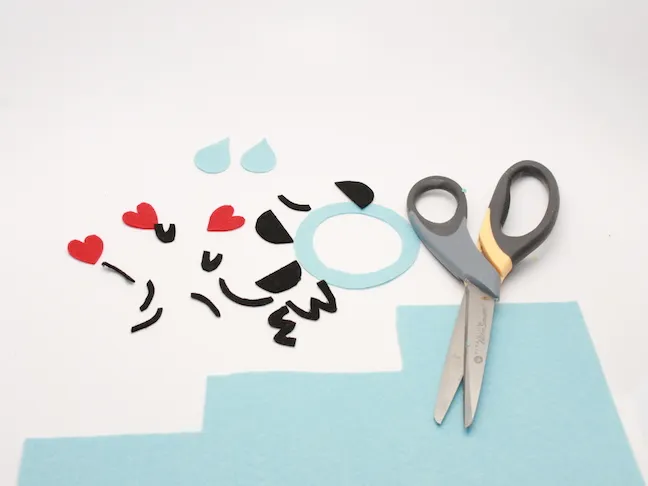 Step 11: Cut your emoji face shapes from your stiff felt.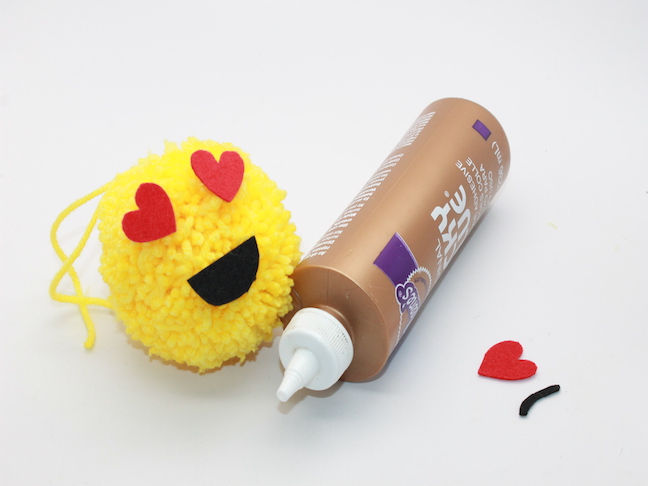 Step 12: Glue your face shapes to the pom pom. Let dry.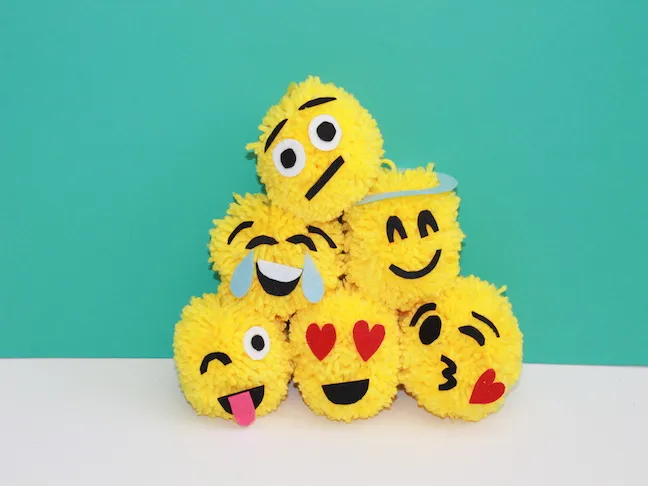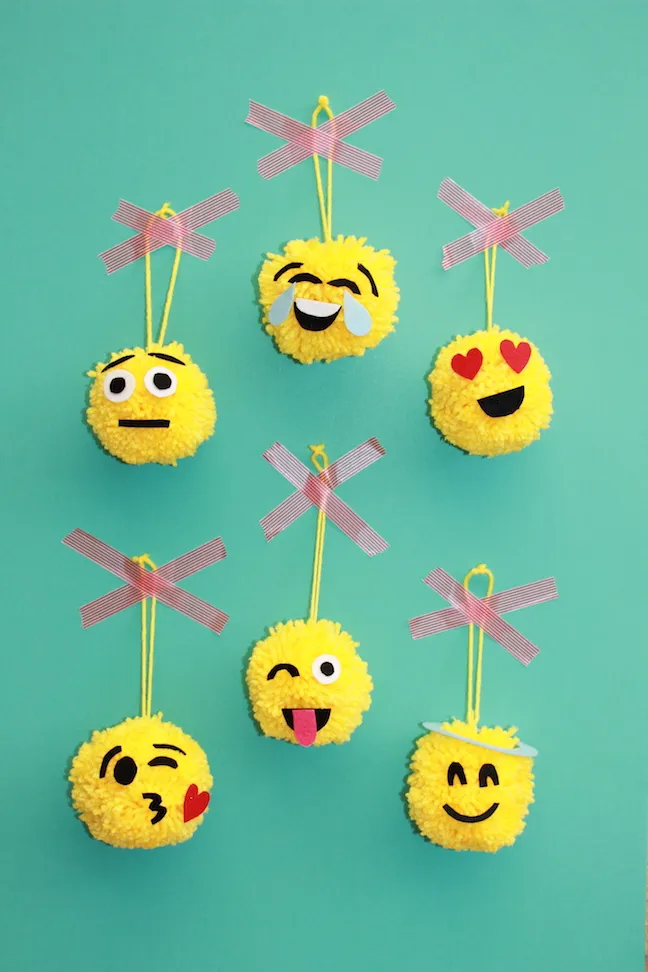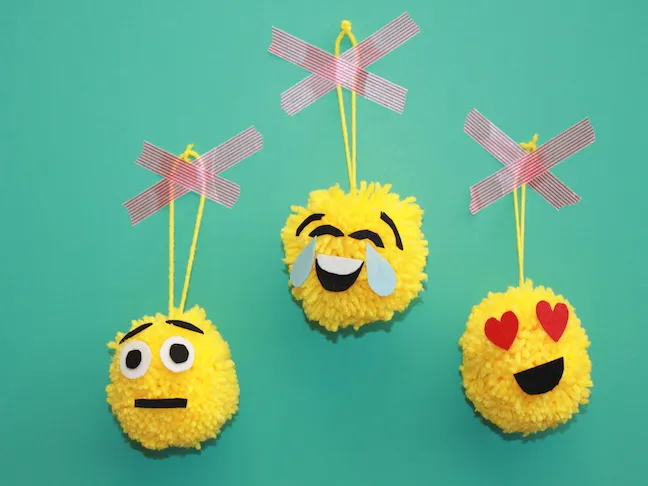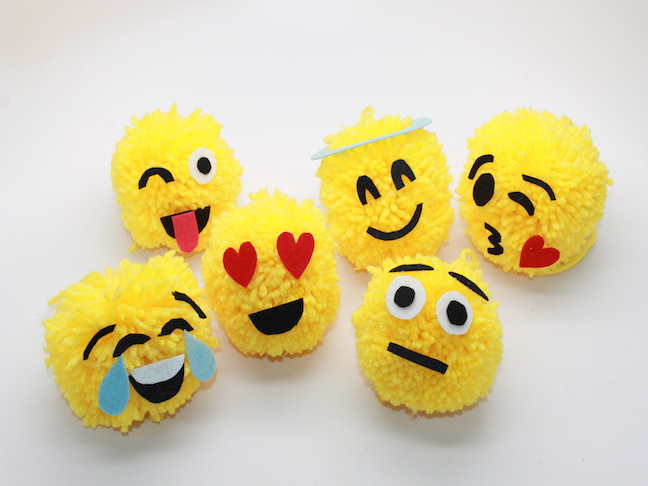 More DIY Christmas Ornaments: