Fancy up your kiddos' Valentine's Day drinks with some conversation heart inspired straw toppers. These pretty party accessories are quick and easy to make, and you can customize them to say anything you like! Plunk these Valentine's Day straws into bottles of candy-heart-infused milk (just place a few candies in the bottom of the milk bottle or glass) for an extra sweet treat. 
Supplies:
Pink plastic straws 
Pastel card stock (pink, purple, blue, green, and yellow) 
Alphabet stamps 
Red stamp pad
Heart-shaped paper punch 
Double-sided tape
Instructions:
Step 1: Use a heart-shaped paper punch to cut hearts from your pastel card stock. You'll need two per straw (plus some extra, in case of stamping errors).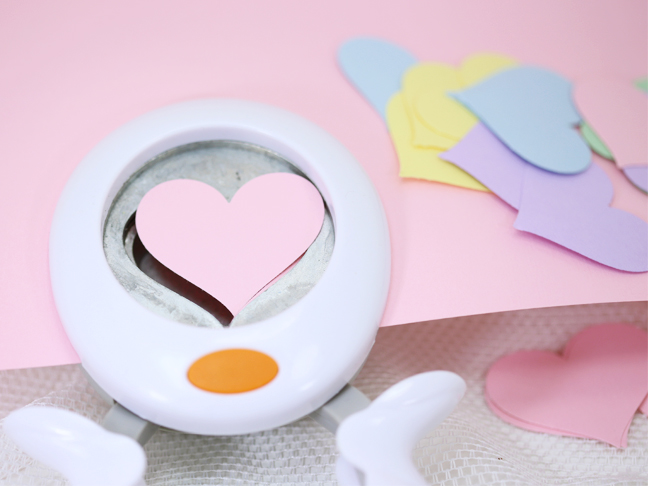 Step 2: Use the alphabet stamps to add conversation heart phrases to half of your hearts with red ink. I used "Luv U," "Hug Me," and "QT Pie."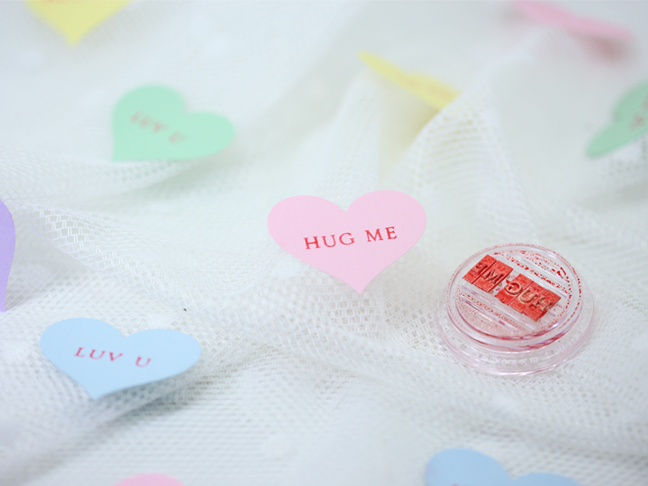 Step 3: Place a strip of double-sided tape on one side of a blank heart and another strip on the blank side of a stamped heart of the same color.
Step 4: Place a straw over the tape on the blank heart, just below the bendy part.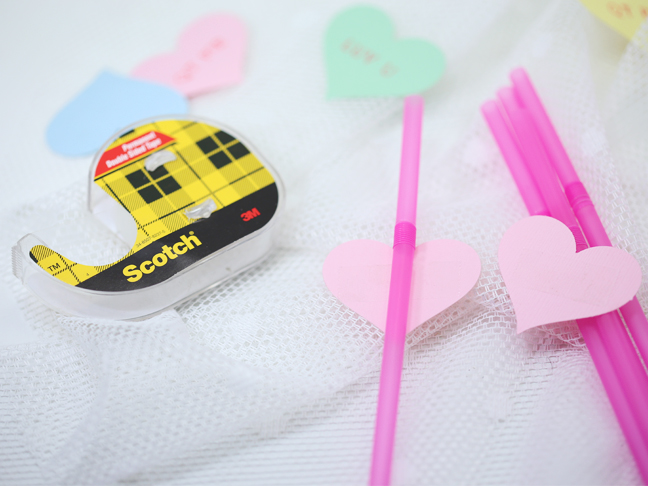 Step 5: Place the tape side of the stamped heart on top of the straw and press the edges of the two hearts together to seal the edges.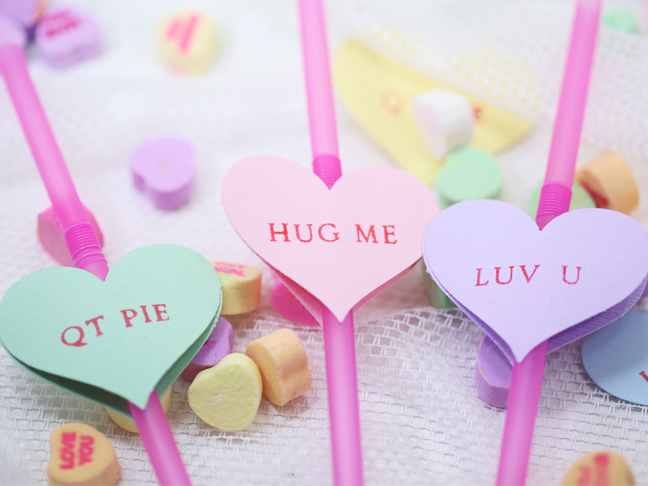 More Super Cute Valentine's Day Crafts: