Valentine's Day gave me the perfect opportunity and I was even able to translate the traveling colors into a metaphor for family love.  Want to find out how to replicate this super simple activity?  Read on for the details.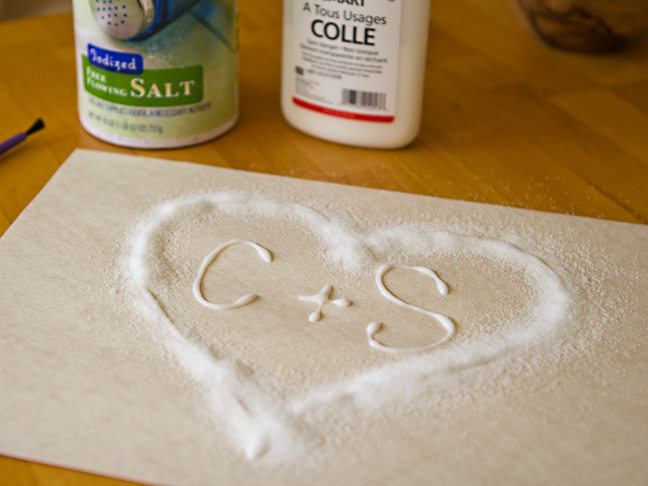 Begin by gathering some basics: glue, table salt, and a few watercolor paints.  You'll also need some paper, the thicker the better. Use the glue to make an outline.  I went with a simple heart and some initials (which, conveniently enough, could either stand for my two children or my husband and I).  Next, pour the table salt liberally and directly onto the glue.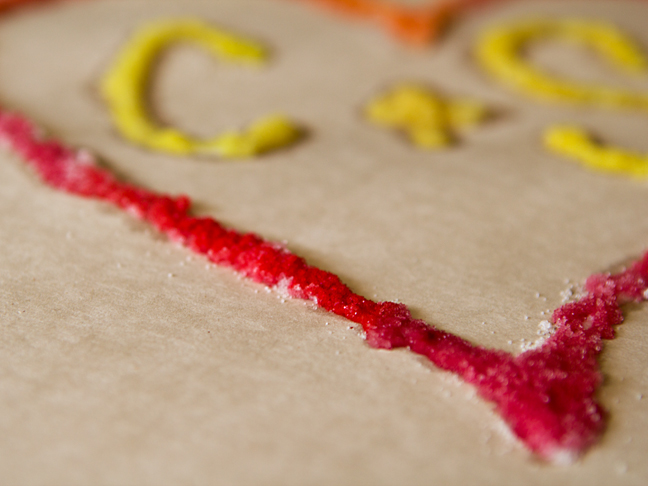 Now comes the fun part.  Apply a little watercolor to the salt and glue mixture and watch as it spreads along the trail.  My kids are still little so I was able to add some (somewhat cheesy) narration here about how this represents the way love travels and grows in our family.  I'll let you be the judge as to whether or not that will go over well with your kids.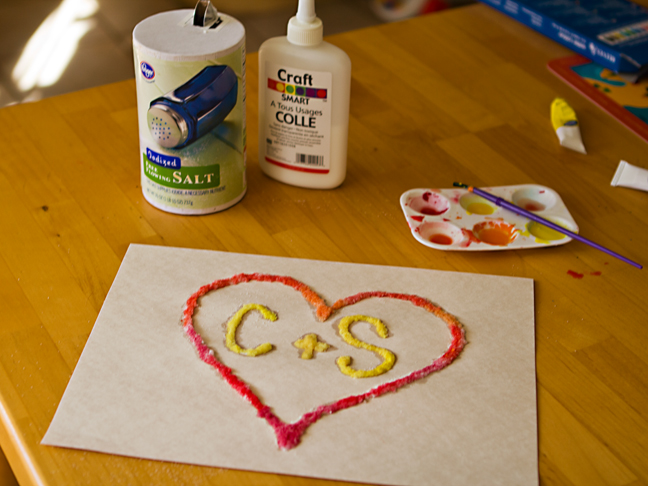 Keep adding various hues until your creation is complete! The salt will dry and harden but it will be very crumbly.  This one is more about the process than the product but it's still lots of fun.