The transition from bottle to open cup and straw cup isn't fun… it's messy, long and can be stressful. While they're no "tricks," at least that I know of, to ease the transition to an open cup – it's going to be messy! There is a work-around to getting your little one to master the straw cup. The trick? A weighted straw. Note sippy cups are not recommended by feeding experts and speech pathologists.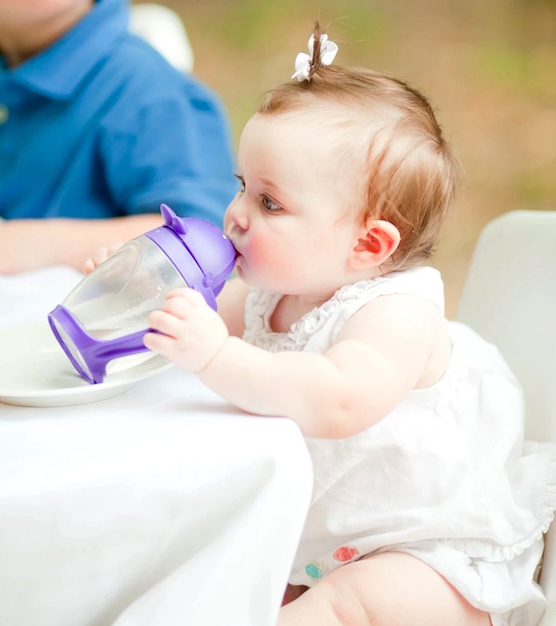 Lollacup is an amazing option and certainly the cutest. No valve and a big soft straw allows drinking without too much sucking (we want to get babies away from the sucking motion they are used to from the bottle so they can start "drinking"). Plus, the weighted straw means your little one can reach liquid no matter the angle they're holding their cup. I love that it has a built-in cover to cover the straw to keep it clean and it's easy to wash the cup in the dishwasher. It's also made in the USA, available in a bunch of color-ways and you can twist of the handles so the cup fits in a stroller cup holder.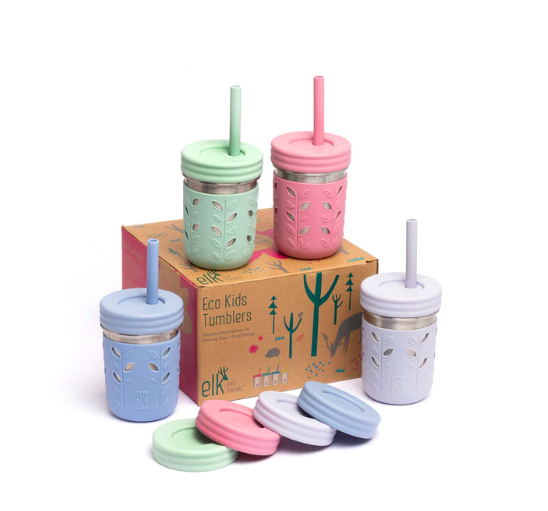 Elk and Friends is another brand often recommended by experts. I actually first heard about the brand from the founder of Union Square Play. This is a great option to transition too once your child has gotten comfortable with the weighted straw cup. I love that unlike most options, which are plastic, these cup in glass or stainless steel. They're also available in a variety of colors and sizes. They come with protective sleeves (we all know how much fun it is for toddlers to throw things…), straws wit stoppers and they're leak proof and airtight.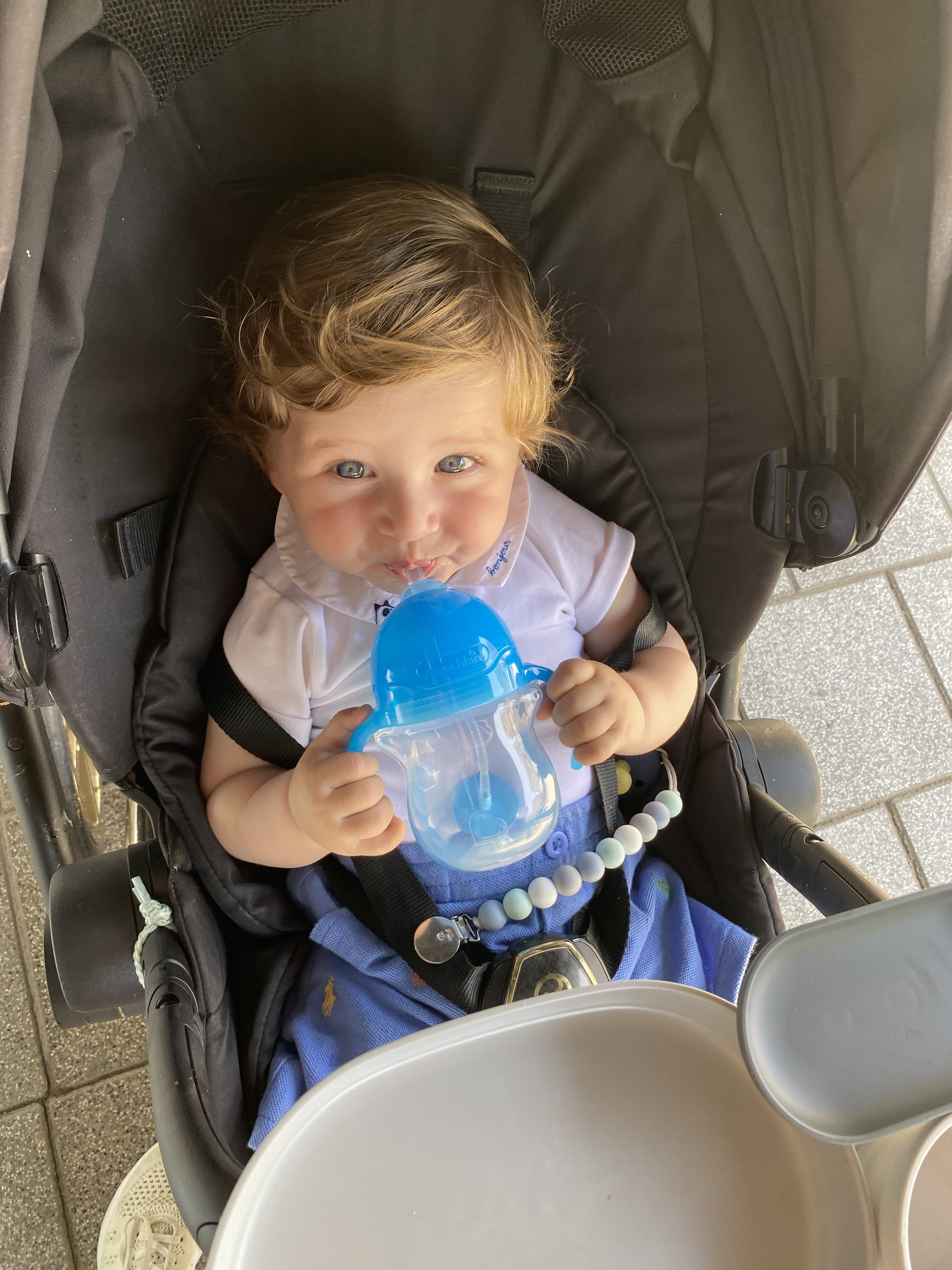 Finally we have the Munchkin cup. Above my son is pictured drinking from it at about nine months. It's very similar to the Lollacup option, but didn't require me to remove the handles to fit into his Cybex snack tray, so it was the one I used most often. I bought two and they were one of my best purchases! My son loved this cup and would reach for it on his own all he time. In fact, I had to make sure he wasn't drinking too much water (before 12 months, babies should not consume more than 8oz a day as water can make babies feel artificially full). Even when he threw it on the ground it never spilled and was a great way to get him more apt and comfortable drinking from a straw.