Most parents are aware of major milestones – like rolling, crawling and walking – and when those should happen. But few are aware that by six months of age a baby should be able to drink from an open cup (adult assisted). They're also unaware that this age is the best time to wean from a pacifier (two year olds should not be soothing with a pacifier!). Dawn Winkelmann M.S, CCC-SLP, a pediatric speech-language pathologist and feeding specialist is a wealth of knowledge on these topics and many more. She's also the product developer behind EZPZ, arguably the best (and certainly one of the most expert recommended) brands for baby and toddler feeding. Unlike competitors, EZPZ is expert – not engineer – developed to help kiddos hit their milestones (without parents going totally bongers).
So let's rewind. 
By age six months baby should be drinking from an open cup – this is a shock to most people as is the fact that Winkelmann, and many other pediatric speech-language pathologist, discourage using sippy cups. First off, sippy cups aren't used in "real life." Why teach your baby how to use something that isn't a skill they actually need? While sippy cups help prevent a mess, they're not actually intuitive (plus, according to Winkelmann, they are not only linked to ear infections, but are a choking hazard too).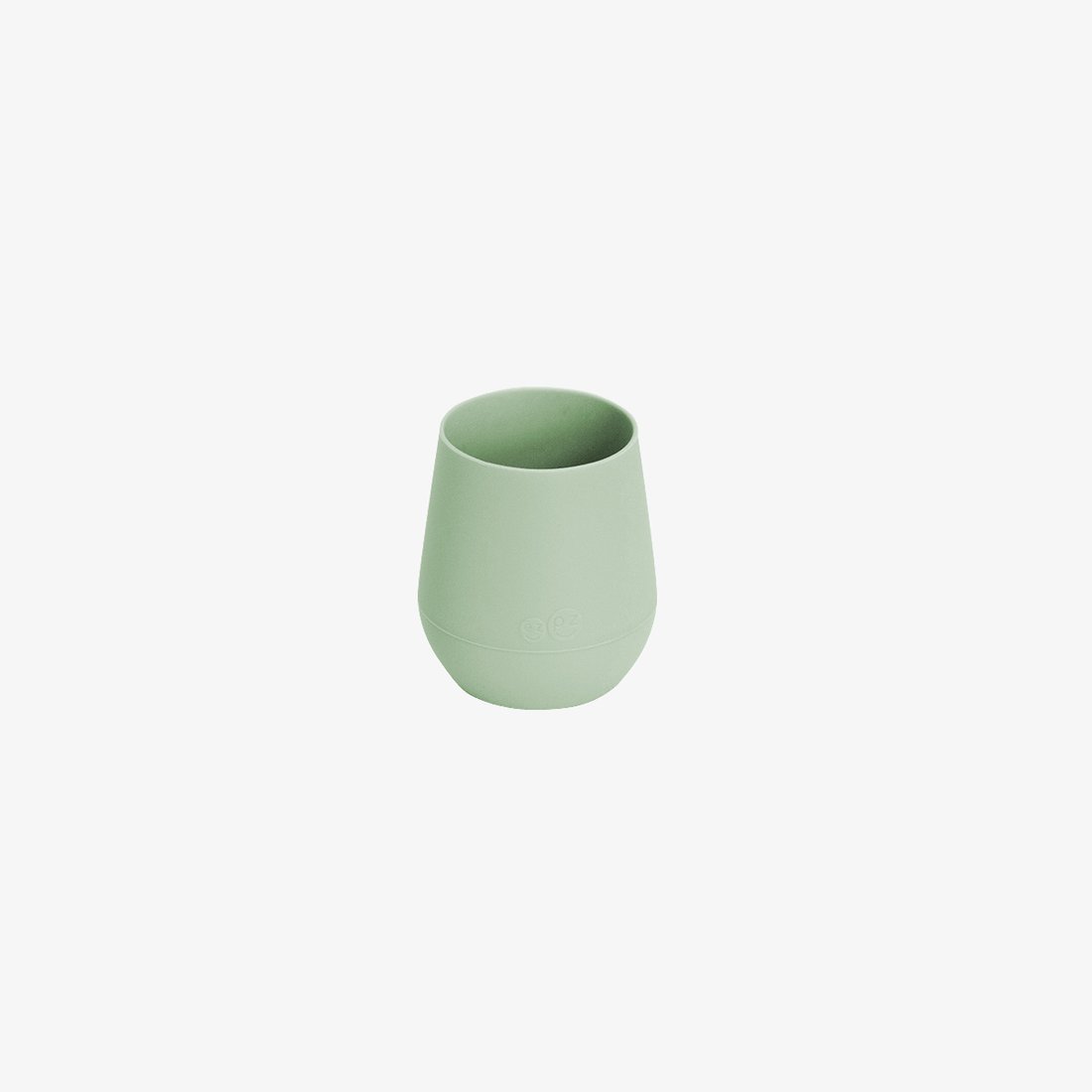 Starting at around four months you can practice helping baby drink from an open cup (it can be empty at first). Certainly by six months when you are introducing solids you will want to practice before or after solids with an open cup. The Tiny Cup by EZPZ is a great option for this because it's just two ounces (most baby cups are four to twelve ounces, which is too much liquid for a baby's tiny tummy). Winkelmann recommends filling up the Tiny Cup with only one ounce to make it easier for baby to drink without risking a big mess.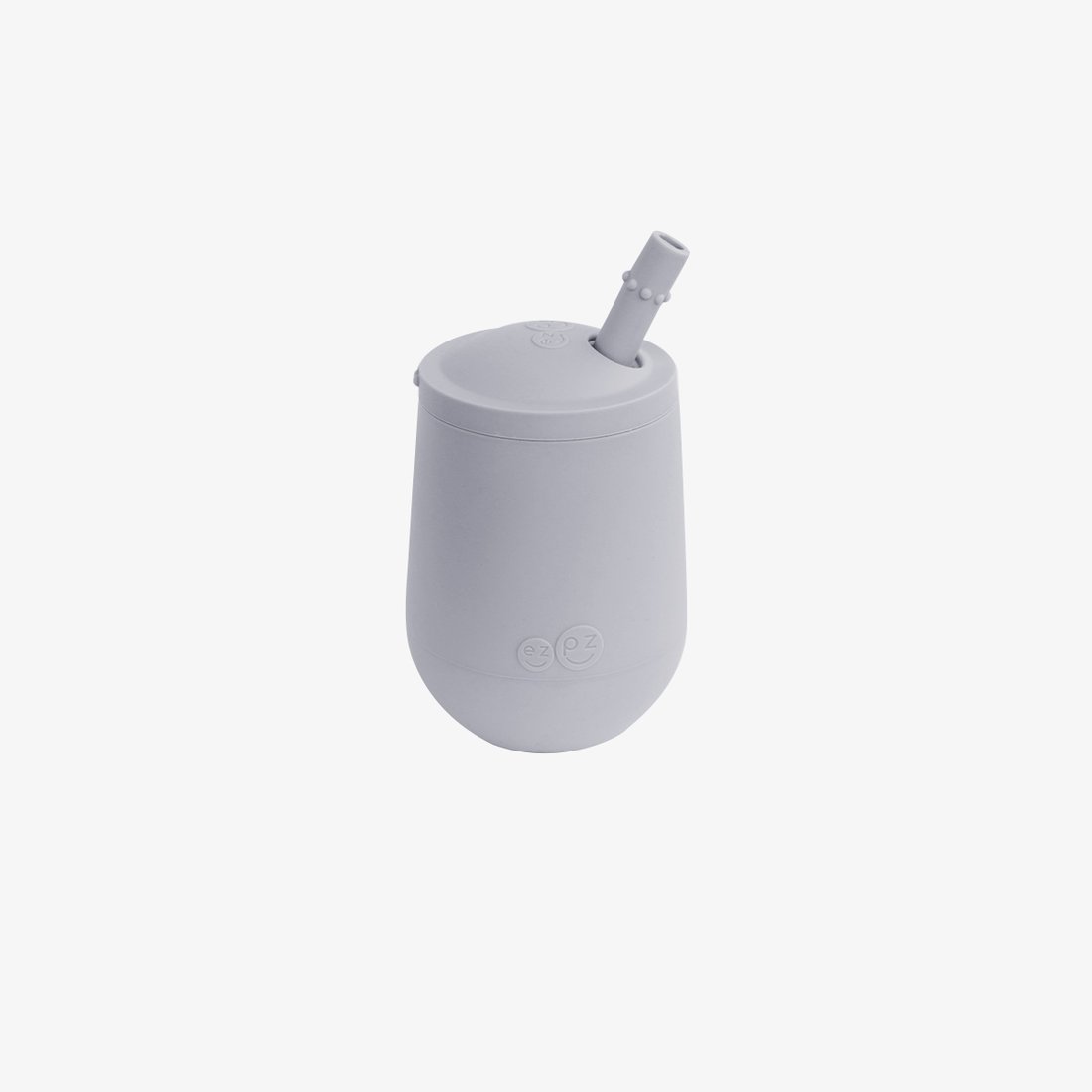 Winkelmann underlines that until about 9/10 months you should be filling that open cup with breastmilk or formula, after that mark you can introduce water. At that 9/10 mark you should also be introducing a straw. EZPZ makes a straw cup that's perfect for this. Note, however, that while this cup is meant to be used as a straw cup as of 9/10 months, stick with their two ounce open cup until the 12 month mark – then transition to the four ounce cup that comes with the straw cup. Winkelmann recommends alternating straw cup with open cup.
Further, Winkelmann highlights the following milestones: at six months baby is drinking, caregiver-assisted from an open cup. At 12 months you should be able to hand the cup over to your kiddo and they should be able to drink independently with spillage. At 24 months they should be able to drink with no spillage.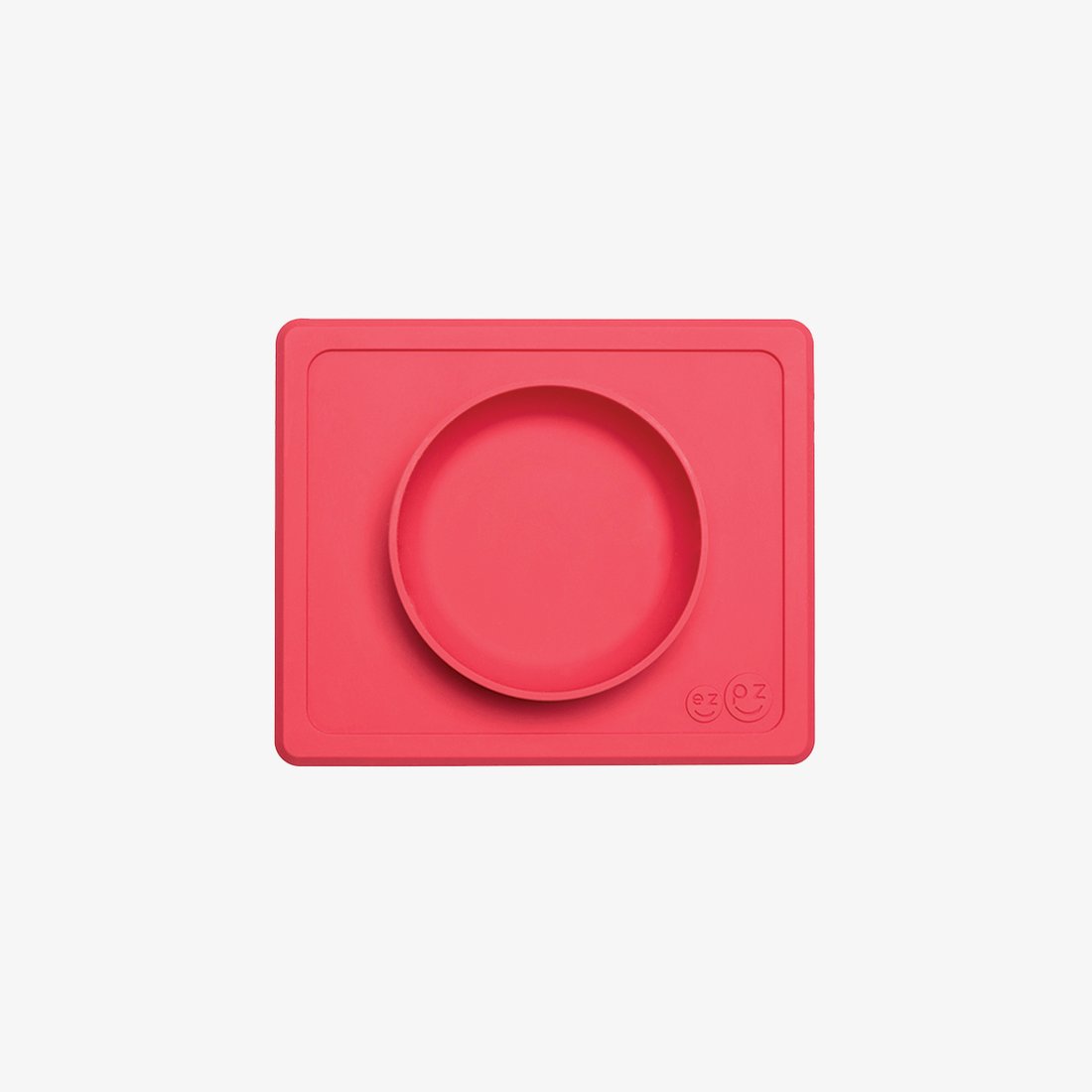 Another important point to note, is that at six months babies can and should be able to feed themselves – there is no reason for a caregiver to be shoving a spoon in a baby's mouth! Certainly by 9 months babies should be able to self-feed. The EZPZ spoon is specifically designed to help baby bring the spoon to their own mouth. Winkelmann suggests pre-loading a spoon and putting it on the edge of a bowl (best to use a suction bowl) or preloading it and handing it to baby. It's not until 11-18 months that babies learn how to scoop, so we cant expect them to do that at six months.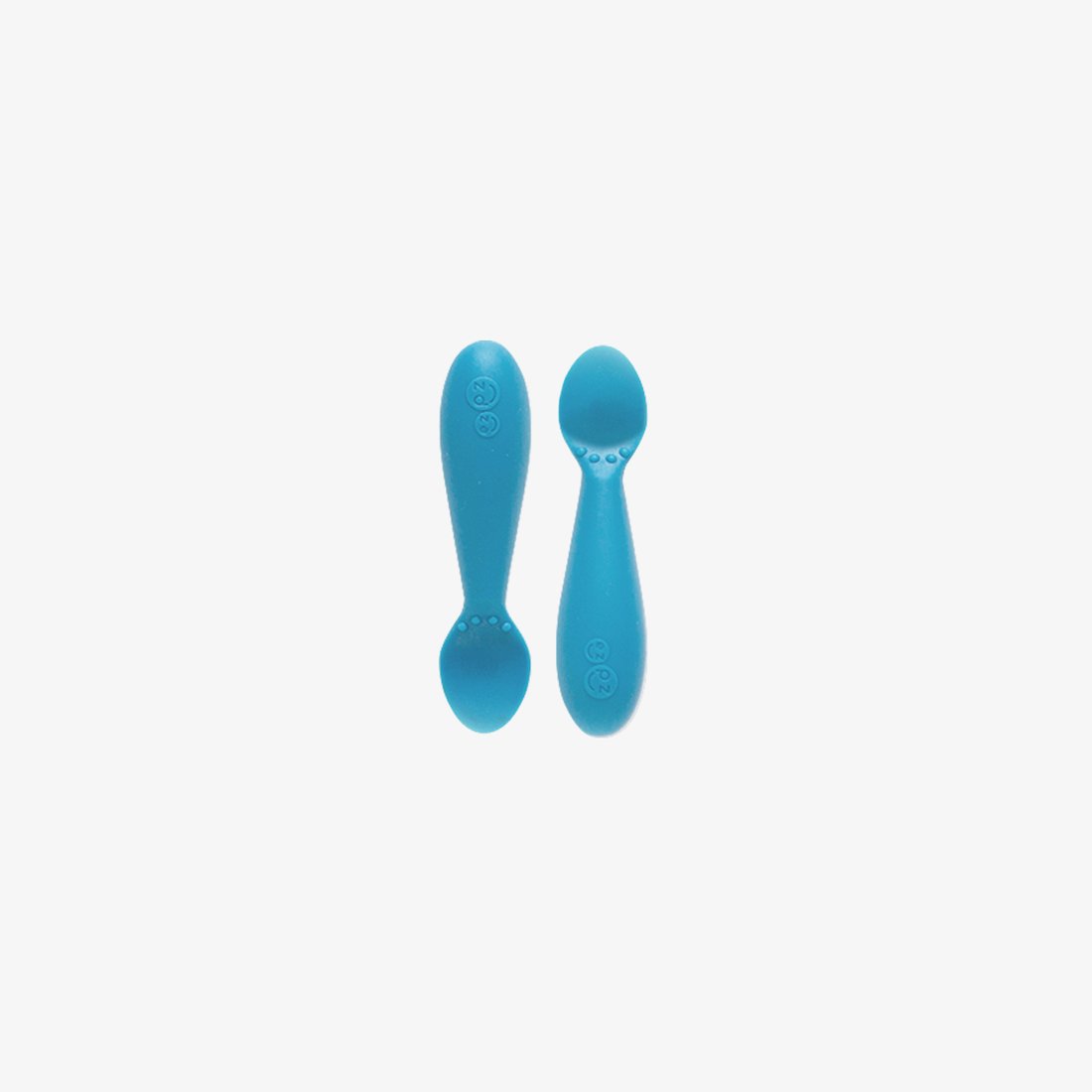 The EZPZ spoon is designed to be short, fat and with a round handle so it's easy for baby to grip (the spoons you usually see are thiner and longer, putting the focus on adult-led feeding – not to mention they are a chocking hazard, which is exactly what parents are trying to avoid). Winkelmann tells her clients – from day one of starting solids – to always have a spoon by your baby's bowl – even if baby is more interested in scooping with their hands. EZPZ's Mini Utensils are slightly bigger to fit a toddler size head and you can start using those at 12 months.
This is a lot of information – but there is nothing to be overwhelmed about! This First Foods Set makes it easy and check Winkelmann's website, which is periodically updated with online course offerings. She also works one-on-one with clients to handle any feeding issues.