Being a parent means always having a food ready to go. From morning through after-school and dinner, here's a look at some under-the-radar ones you can feel good about giving to your family (and that won't make you unpopular with their friends!).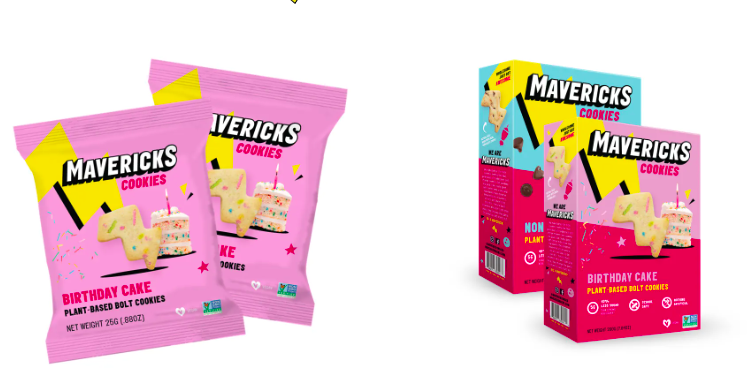 Mavericks Cookies
 is a line of great tasting cookies with 40% less sugar than the leading kids cookie brand – in flavors that kids love (think Birthday Cake). Every serving of Mavericks Cookies is certified non-GMO, school safe (made in a nut-free facility), and contains only five grams of sugar.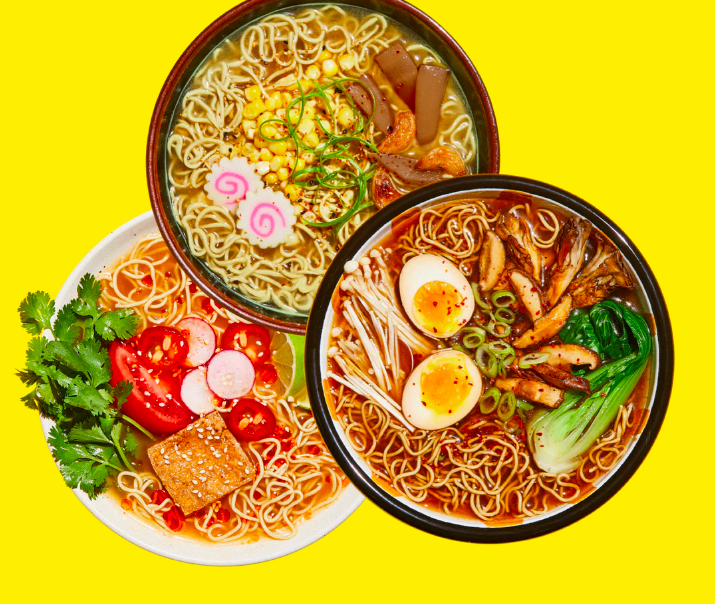 With just 5-6 grams of carbs per serving
Immi
is a next level miracle noodle/ramen. Whether you're looking to go low carb for weight loss or looking for a healthier version of a very not healthy dish – aka ramen – for your family, Immi has you covered. They're the first low-carb, plant based, high-protein instant ramen. The prep is a little more involved than Cup Noodle, but
not much more
, and the flavor is unbelievable. No one will believe it's instant!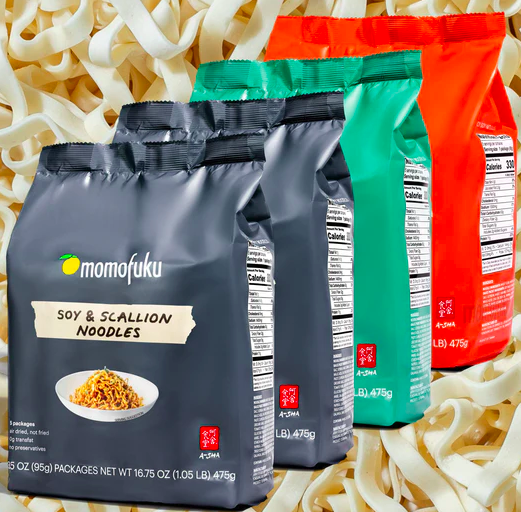 Another stellar noodle option comes from
Momofuku
. The famed restaurant group has released a handful of options for their noddles, all of which are oven-dried, not fried. An 18-hour drying process for the noodles results in 25% fewer calories than most instant noodles, double the usual amount of protein, and zero mg of cholesterol.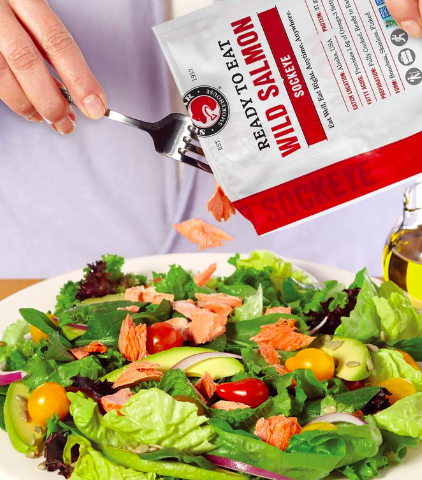 SeaBear
 makes ready-to-eat pouches, but not your standard apple sauce. They make pouches filled with wild salmon – a great way to introduce fish to both babies and toddlers and a lot more convenient than canned (lower in sodium than many options too). But that's not all. The pouches are great for adults and older kids given how flavorful they are and they're perfectly portioned for salads or eating straight out of the pouch when on-the-go.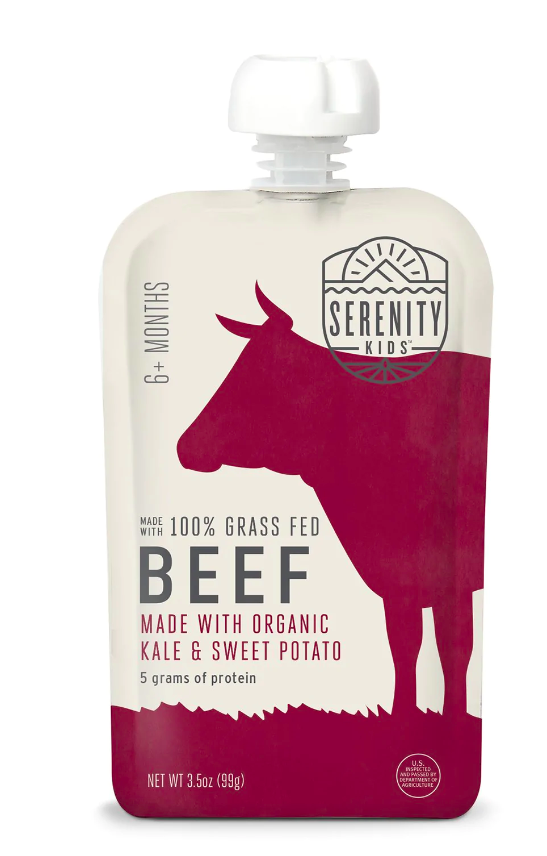 For meat pouches (they make veggie and puffs too), 
Serenity Kids
, recently debuted a new baby food pouch line of ethically sourced Meats + Herbs with three different varieties. The new line is made with only pasture raised meat from American family farms that utilize regenerative farming techniques and Certified USDA Certified Organic and Non-GMO Project Verified vegetables and herbs.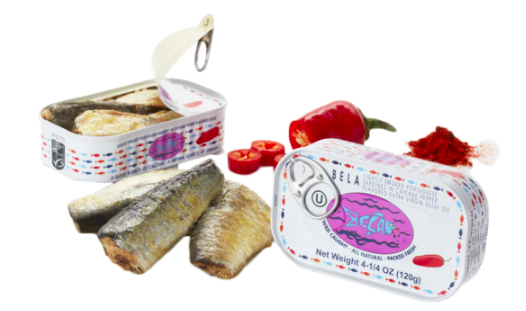 Pretty much every food expert I've spoken to has mentioned sardines as being one of the healthiest foods for babies, toddlers and kids. 
BELA sustainable seafood
makes one of the best options (as well as mackerel). It's smelly and messy to clean, especially when feeding to a young child, but certainly worth it given the benefits of early exposure! To reduce salt, you can wash before serving.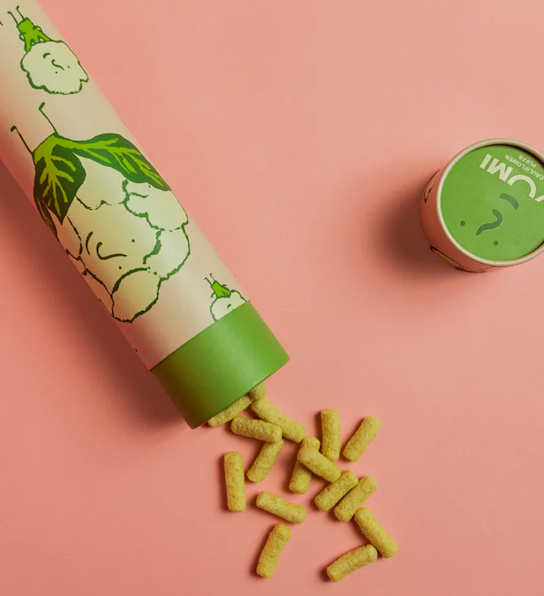 If you're looking for puffs you can feel good about giving the kiddos, the ones from
Yumi
not only taste great, but the ingredients are clean (even salt-free which is almost impossible to find). Plus the packaging is awesome. If you're doing baby-led weaning, I gave these to my 11 month old and he loved them.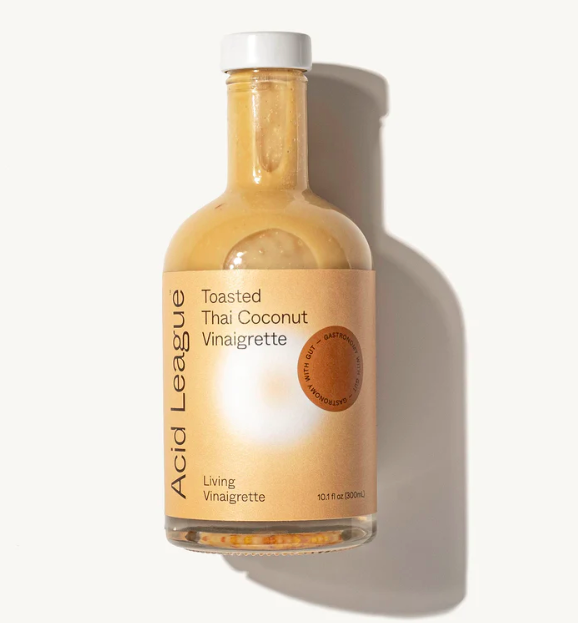 I found out about Acid League from a dietician I recently interviewed and was immediately impressed by the brand's unique flavors and versatile "dressings." Basically they make vinegars that can be used for marinades, salad dressings, etc. with impressive ingredients labels and a ton of flavor for low amounts of calories.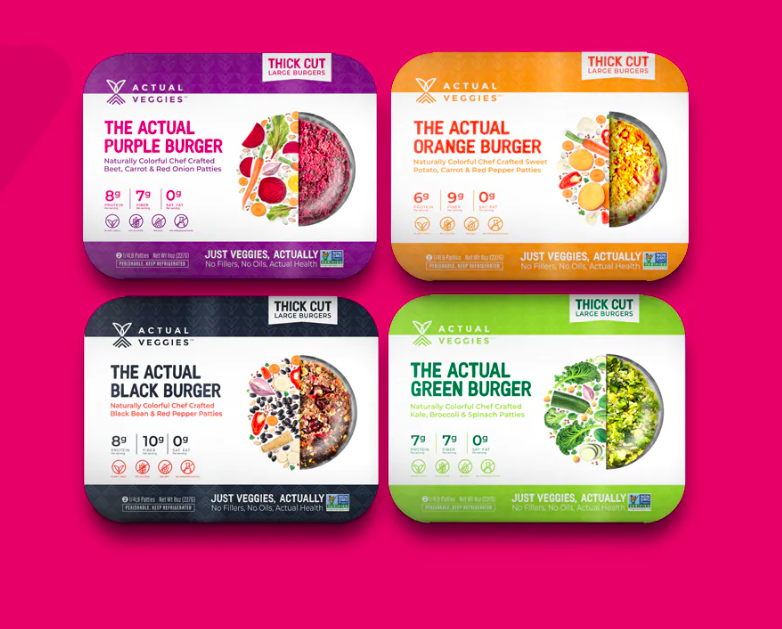 Sorry to break it to you, but Beyond Meat is actually filled with a ton of ingredients most of us don't want to eat – or have our families eat. For a meat alternative that's actually "clean" and great tasting, Actual Veggies is aaamazing. Even meat lovers won't mind their nutrient loaded patties. In fact, they're so good you probably won't even need a bun.