There's no way to convince a teen (or toddler for that matter) to opt for celery sticks when they're rummaging through the pantry for a snack with their friends. What we can do, however, is give them better-for-you options to rummage through that they won't know are actually a compromise.
Keep reading for a look at some recent favorites that taste so good no one will miss the high fructose corn syrup alternatives.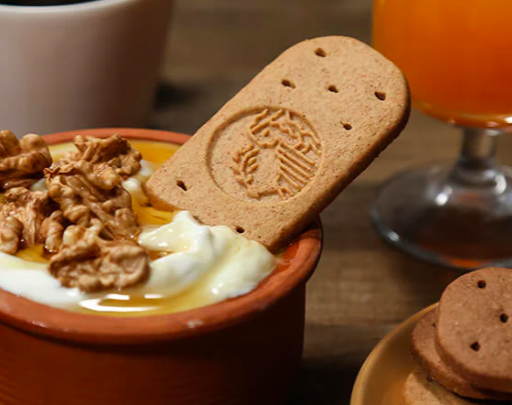 Olyra makes biscuits and sandwich cookies using four healthy ancient grains (spelt, lupine, oat and barley). While the result isn't totally "clean" as there is some added sugar, they're a great alternative to your run-of-the-mill high fructose corny syrup Oreo. In fact while there is sugar, it's only 6g and you'll also get 5g protein and 4g fiber in every serving. Note…. it's hard not to eat the whole box! And you won't hear any complaints about your kids/teens missing Oreos… they're just as good.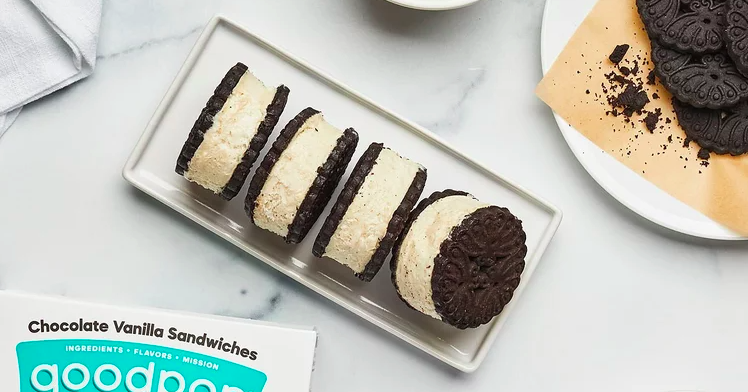 For dessert sandwiches, it will be a challenge not to eat the entire box of GoodPop's Fudge n' Vanilla Squares. They're vegan (oat milk) and gluten-free squares (think Klondike Bar, but better for you with only 10g of sugar). They taste so good your kids will have no idea they're lower in sugar, but you sure will when they don't immediately bounce of all the walls…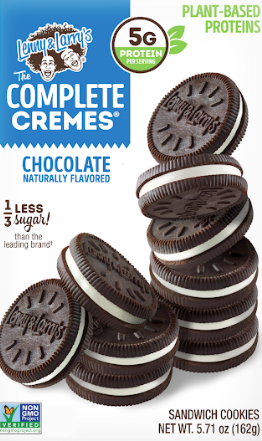 Lenny & Larry's The Complete Cremes are delicious, better-for-you sandwich cookies with a creamy filling and made with five grams of plant-based protein, three grams of prebiotic fiber and 1/3 less sugar than the leading sandwich cookie brand (per serving size). They're available in Chocolate and Vanilla. They really don't taste all that different from Oreos despite being lower in sugar, free of soy ingredients, high fructose corn syrup, and artificial sweeteners. Note though it's tempting to eat the box…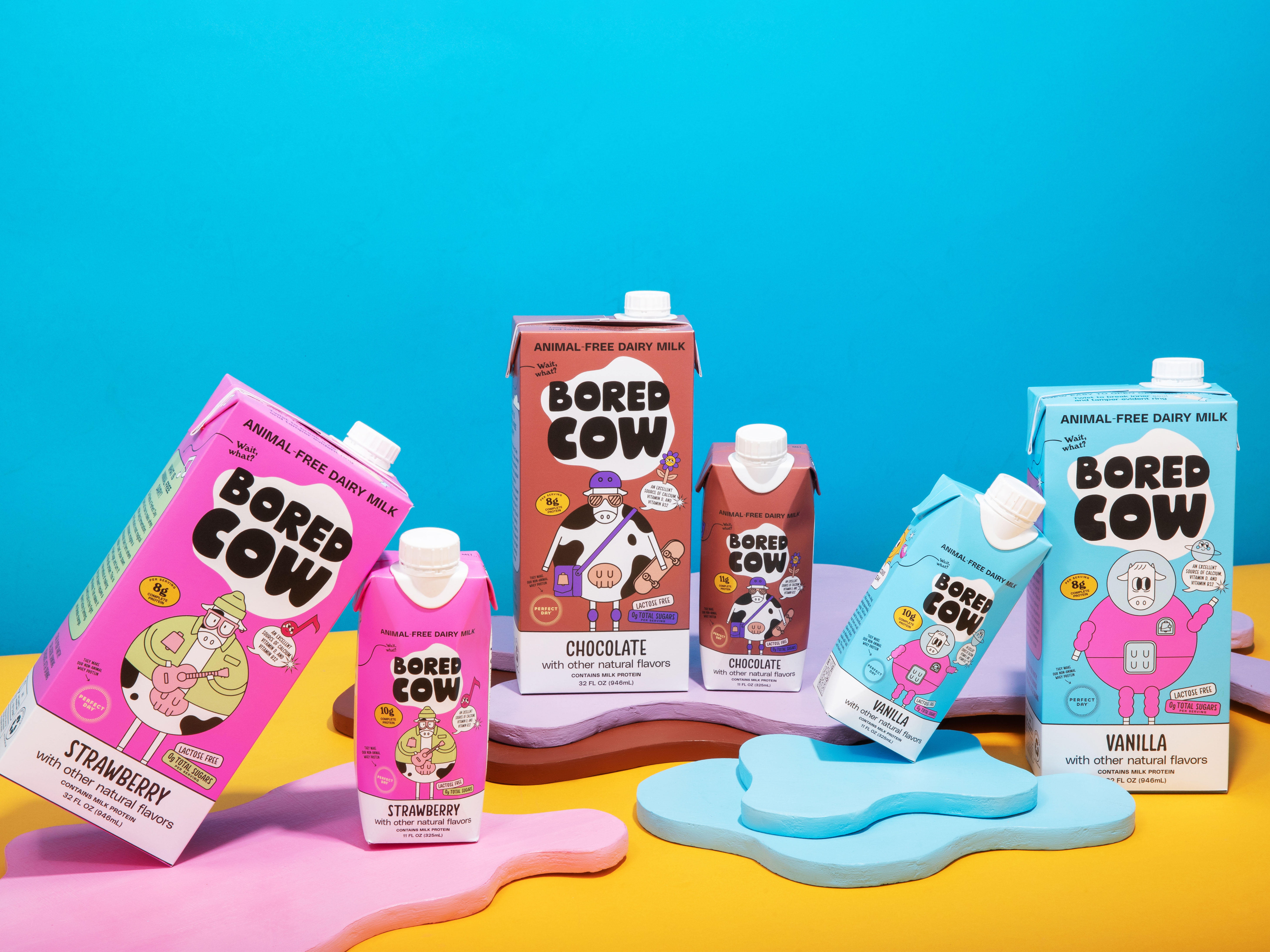 I was so grateful to learn about Bored Cow when I was transitioning my son off of formula. It's not easy to find clean, milk options. Even brands that bill themselves as "clean" are often loaded in added sugar and preservatives, but not so with Bored Cow. Not only are they vegan, they're made with 10-11g protein, no artificial colors or preservatives, and no sugar! This is especially rare for flavored options. Plus, they're a great source of calcium, vitamin D and vitamin B12 and just as creamy as dairy milk.
Bored Cow contains real milk protein made by microflora instead of cows using Perfect Day's animal-free whey protein, which is molecularly-identical to conventional whey protein. Perfect Day's non-animal whey protein, combined with plant-based ingredients that replicate the rich, creamy flavor of dairy, are mixed with vitamins and minerals that ferment to help make milk "milk."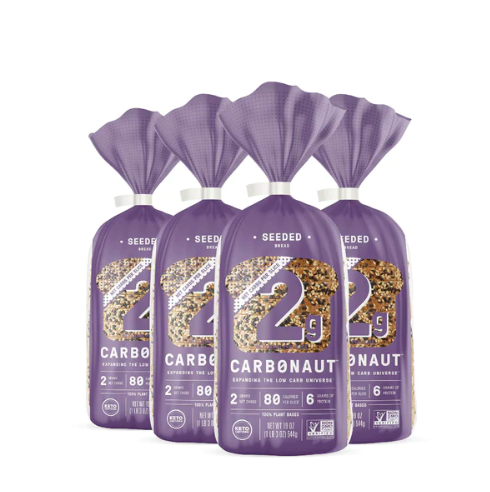 For a low-carb bread option that doesn't taste like cardboard, checkout Carbonaut's White or Seeded bread. Each loaf has only 2-3g of net carbs per serving, 6-7g of protein, 0g of sugar and only 80 calories.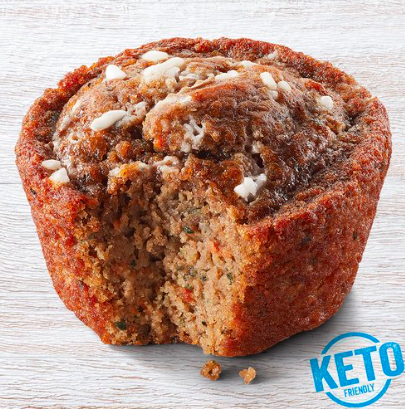 Muffins are a convenient option but they're far from healthy typically. Veggies Made Great has a number of awesome options including keto-friendly ones (so all the carb and fiber counting moms like myself can enjoy them too). The muffins can be popped in the microwave in their wrapper and be ready in less than a minute. The one pictured here, for example, is their Cinnamon Roll Muffin which has just 90 calories, 1 gram of sugar, 5 grams of protein and 5 grams net carbs.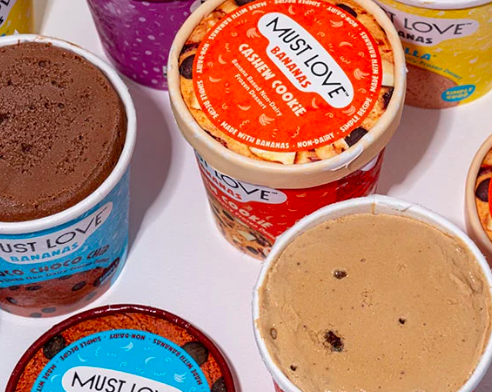 Must Love makes plant-based ice cream (you might have recently seen them on Shark Tank) using simple, real, non-GMO ingredients to create their (n)ice cream pints and bars. They manage to make creamy products without using dairy and they also have portion controlled singular sprinkle pouches (made with natural colors and are plant-based as well).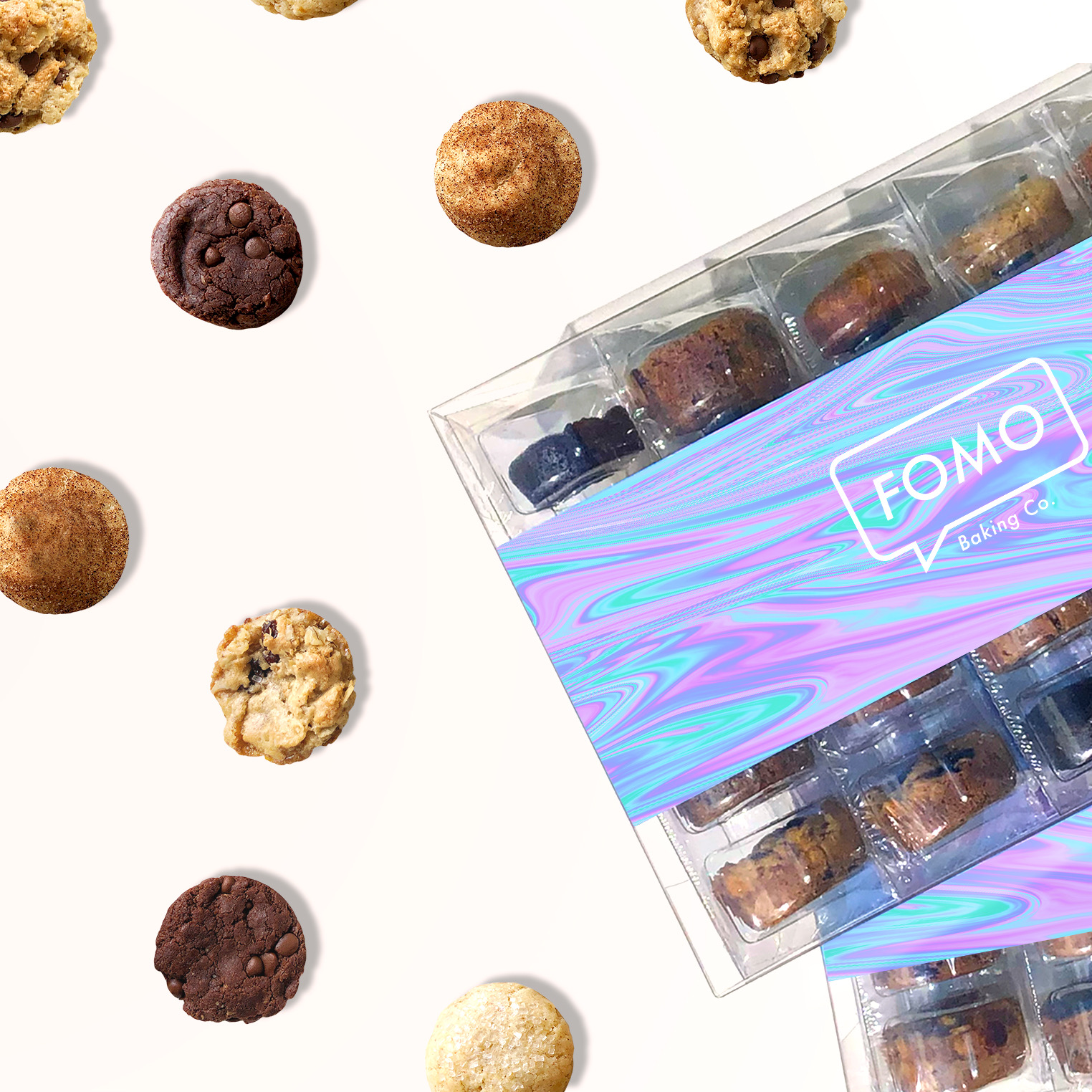 FOMO Baking Co. is an amazing option whether or not someone in your family is dealing with allergies. While their cookies contain no gluten, dairy, eggs, peanuts, tree nuts or soy, they don't taste as if there has been any ingredient compromise (hence the aptly named cookies).  I also love that they're in portion controlled sizes (though it's hard not to keep popping them), and that they're beautifully packaged making them a great hostess gift.