If you have two plus babies/toddlers getting around is rough. Whether you're in a suburb trying to store your stroller in your car or whether you're in a city trying to navigate busy streets and small entryways it can be a serious challenge on the daily. I had the chance to test out the Cybex Gazelle S Double Stroller and I was blown away. I literally was pushing it on the streets of New York City with one hand while on my phone with the other because the ride was that smooth. There were times I was going down steep steps crossing streets or bumps and the stroller would wiggle and not a word came out of my son or my friend's toddler… it's like a 16 cylinder Jaguar for the little ones!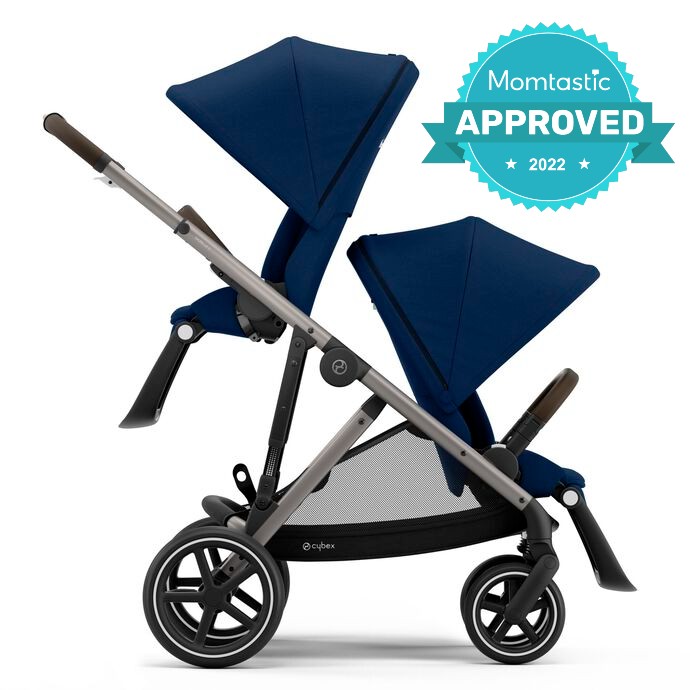 It's also easy to wash. The first time I used it my friend's son – of course- smashed his banana on it. I put the liner in the washing machine for 30 minutes and it came out like new. It's also designed to support 20+ different configurations (cot, seat, car seat, front facing, back facing…) meaning you can just as easily use it for one child (with a removable shopping basket for extra storage) as you can for three (with the addition of a riding board). I also appreciated the super long sun canopy. I use the Cybex Priam, which has the same canopy and literally my son's feet are more tan than the rest of his body because it's the only thing not covered by the XXL sun canopy.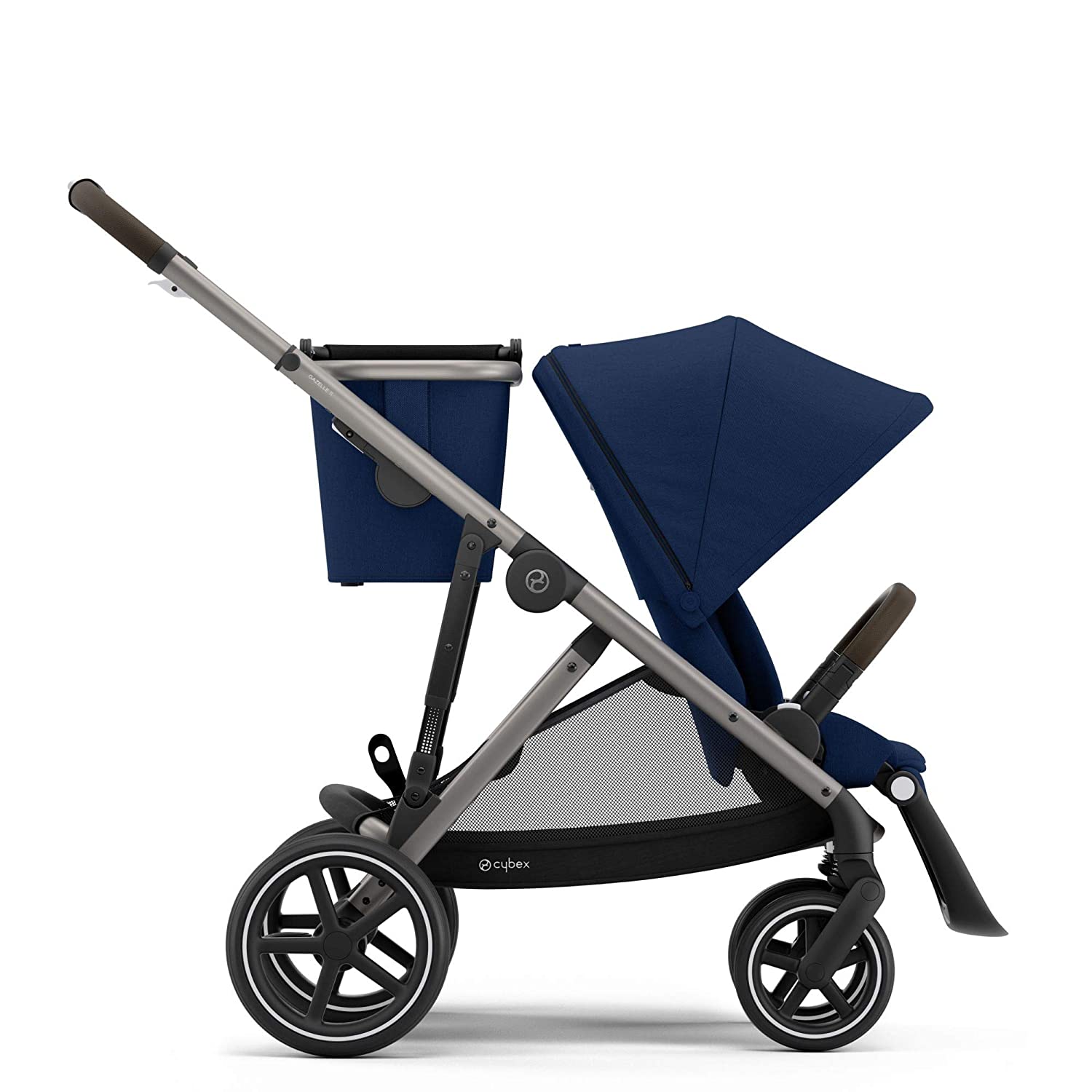 The Gazelle S also has a ton of easily accessible storage on the bottom and while it takes awhile to figure out how to fold it up (even after watching how-to videos), once you do it's super quick to store this in your car.
Fast Facts: 6 months+ up to 50 lbs or from birth with an infant car seat or cot (sold separately). Stroller compatible with Cybex, Maxi-Cosi Mico 30 and Nuna PIPA infant car seats using the included adapters and additional adapters sold separately for other models.