West Valley City, Utah, is a city that embraces family-friendly activities and attractions. Whether you're a local resident or a visitor exploring this scenic region, West Valley City offers a variety of options to ensure that your family has a memorable and enjoyable time. From outdoor adventures to cultural experiences and delicious dining, this guide will introduce you to the top 10 family-friendly activities in West Valley City, Utah.
1. Utah Olympic Oval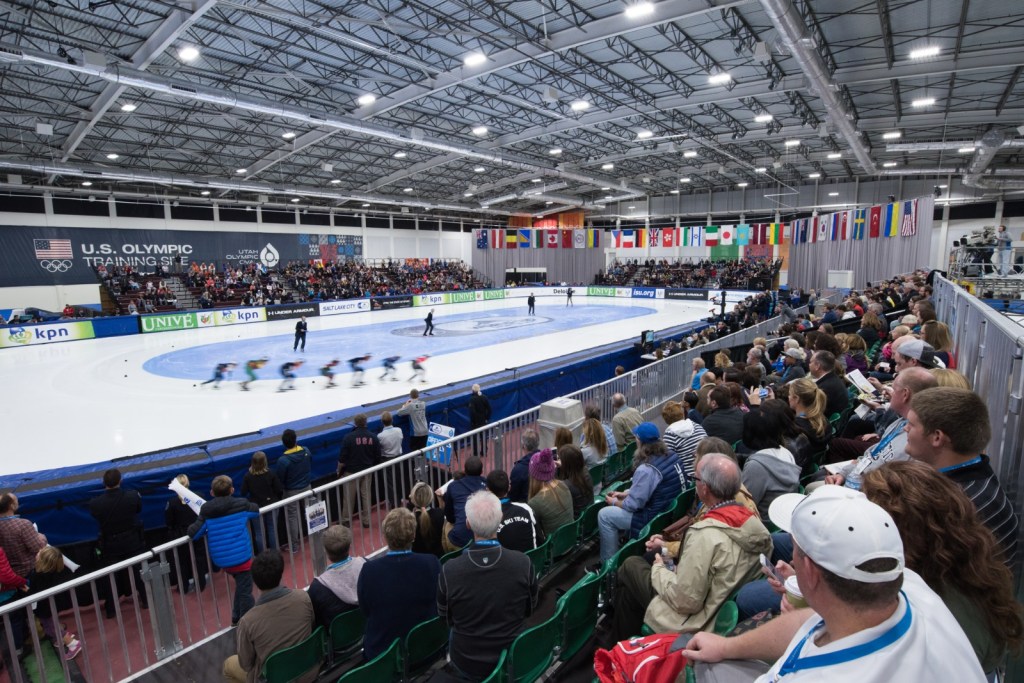 Begin your family adventure in West Valley City at the Utah Olympic Oval. This iconic venue hosted events during the 2002 Winter Olympics and now offers public ice skating sessions. It's a fantastic opportunity for both kids and adults to experience the thrill of gliding on ice.
2. Magna Recreation Center
Head to the Magna Recreation Center for a day filled with family fun. This community center features a swimming pool, fitness facilities, and a variety of programs and classes suitable for all ages. It's a great place to stay active and enjoy quality time together.
3. West Valley City Family Fitness Center
Stay active as a family at the West Valley City Family Fitness Center. This facility offers a range of fitness equipment, indoor swimming pools, and group exercise classes. It's perfect for families looking to maintain a healthy lifestyle.
4. Maverik Center
Catch a live event or concert at the Maverik Center. This arena hosts various family-friendly shows, including sports events, concerts, and performances. Check the schedule to see what's happening during your visit.
5. Family Dining at Salsa Leedos Mexican Grill
Indulge in a delicious family meal at Salsa Leedos Mexican Grill. This restaurant serves authentic Mexican cuisine, including tacos, burritos, and enchiladas. It's a great place to enjoy flavorful dishes together.
6. Gardner Historic Village
Explore the Gardner Historic Village, a living history museum located just outside West Valley City. The village features historic buildings, exhibits, and events that offer a glimpse into the past. It's a unique and educational experience for the entire family.
7. USANA Amphitheatre
If you're visiting during the summer, check out the schedule at the USANA Amphitheatre. This outdoor venue hosts concerts by popular artists and bands. Enjoy live music under the stars with your family.
8. Centennial Park
Spend a leisurely day at Centennial Park. This expansive park offers playgrounds, sports courts, walking paths, and picnic areas. It's a wonderful place for kids to burn off energy and for the family to enjoy a picnic in a scenic setting.
9. Explore Nature at Oquirrh Park
For a taste of Utah's natural beauty, visit Oquirrh Park. This park features hiking trails, wildlife viewing areas, and opportunities for bird-watching. It's a peaceful escape from the city where you can connect with nature.
10. Raging Waters Salt Lake City
Cool off during the summer months at Raging Waters Salt Lake City. This waterpark offers thrilling water slides, lazy rivers, and wave pools. It's a fantastic way for the family to beat the heat and have a splashing good time.
The 10 Best Family-Friendly Activities in West Valley City, Utah – Summary
West Valley City, Utah, offers an array of family-friendly activities that cater to diverse interests. Whether you're skating at the Utah Olympic Oval, enjoying the historic charm of Gardner Historic Village, or making a splash at Raging Waters, there's something to entertain every member of the family. So, gather your loved ones, and embark on an exciting adventure in West Valley City, where memorable experiences await at every turn.