New Haven, Connecticut, is a city bursting with family-friendly activities and attractions just waiting to be discovered. Whether you're a local looking for new ways to entertain your family or a visitor exploring the area, you'll find a plethora of options to keep everyone entertained. From educational museums to outdoor adventures and delicious dining, New Haven has it all. In this guide, we'll take you through the top 10 family-friendly activities in this charming city.
1. Yale Peabody Museum of Natural History
Start your family adventure in New Haven at the Yale Peabody Museum of Natural History. This museum is a treasure trove of fascinating exhibits, including dinosaur fossils, ancient Egyptian artifacts, and a Hall of Native American Cultures. It's an educational experience that's both fun and enlightening, making it perfect for children and adults alike.
2. Lighthouse Point Park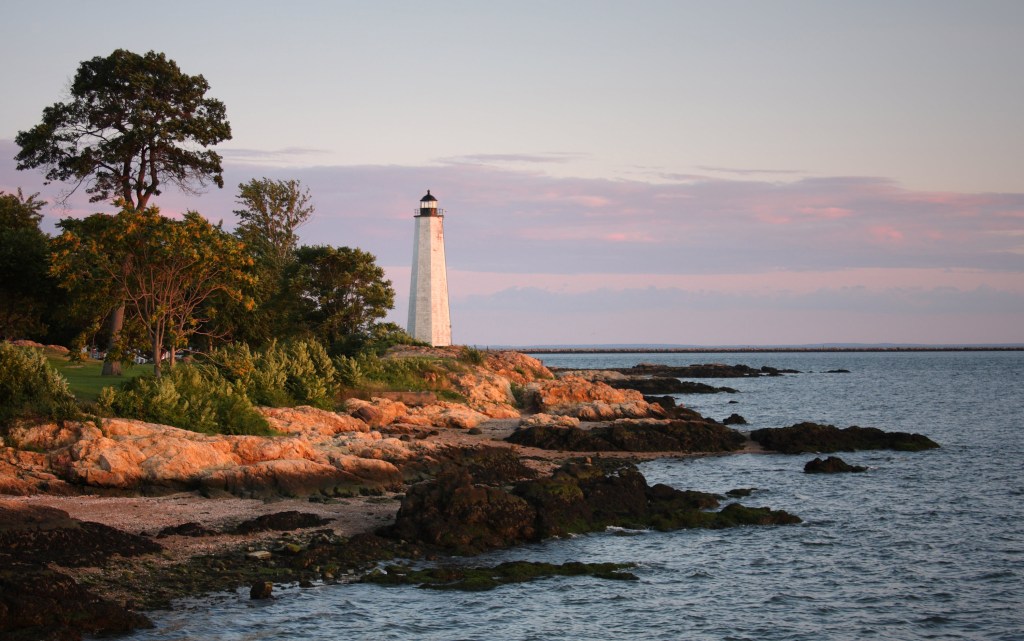 For some outdoor fun and breathtaking views, head to Lighthouse Point Park. This picturesque park offers a sandy beach, a historic lighthouse, and picnic areas where you can enjoy a family lunch. Kids will love exploring the playground, and you might even spot some migratory birds if you visit during the right season.
3. Connecticut Children's Museum
The Connecticut Children's Museum is another gem for families in New Haven. It's a hands-on museum designed with kids in mind, featuring interactive exhibits on science, art, and culture. Children can unleash their creativity and curiosity while having a blast.
4. New Haven Green
New Haven Green is the heart of the city and a great place for families to relax and soak in the atmosphere. You can have a picnic on the lush lawns, listen to live music during events, or simply enjoy people-watching. It's a vibrant space where you can feel the pulse of the city.
5. East Rock Park
For nature enthusiasts, East Rock Park is a must-visit. This park offers various hiking trails suitable for all skill levels. Once you reach the summit of East Rock, you'll be rewarded with panoramic views of New Haven and Long Island Sound. It's an ideal spot for a family hike and a picnic with a view.
6. Pepe's Pizza
New Haven is famous for its pizza, and Pepe's Pizza is a legendary establishment. Treat your family to some mouthwatering pizza pies at this iconic pizzeria. The thin, crispy crust and unique toppings are sure to delight your taste buds. It's a local experience your family won't forget.
7. Shubert Theatre
If your family enjoys the performing arts, check out what's playing at the historic Shubert Theatre. This venue hosts a variety of shows, from Broadway productions to concerts and ballet performances. It's an excellent opportunity to introduce your children to the magic of live theater.
8. Edgerton Park
Edgerton Park is another green oasis in New Haven. This beautiful park features gardens, walking paths, and a playground. It's a serene escape from the city's hustle and bustle, where you can enjoy a leisurely stroll or a peaceful afternoon surrounded by nature.
9. Children's Museum of Southeastern Connecticut
While not located in New Haven itself, the Children's Museum of Southeastern Connecticut is just a short drive away and well worth the trip. This museum offers hands-on exhibits that engage young minds and encourage learning through play. It's a fantastic destination for families with children of all ages.
10. Yale University Art Gallery
Wrap up your family-friendly tour of New Haven with a visit to the Yale University Art Gallery. This world-class museum houses an impressive collection of art spanning centuries and cultures. Even if your kids aren't art aficionados, they'll be captivated by the diverse artworks on display.
The 10 Best Family-Friendly Activities in New Haven, Connecticut – Summary
New Haven, Connecticut, is a city that balances history, culture, and nature seamlessly, making it an ideal destination for family outings. From exploring the wonders of the Yale Peabody Museum of Natural History to enjoying outdoor adventures in East Rock Park and indulging in the local delicacy at Pepe's Pizza, there's something for every member of the family to enjoy. With its rich tapestry of attractions, New Haven promises unforgettable experiences and cherished memories for families of all sizes. So, pack your bags, gather the family, and embark on an adventure in this vibrant and family-friendly city.