When it comes to planning a family outing, Akron, Ohio, has a treasure trove of options to offer. Nestled in the heart of the Midwest, this charming city boasts a rich history, stunning natural beauty, and an array of attractions that will keep both kids and adults entertained. Whether you're a local looking for something new to do or a visitor exploring the area, Akron has something for everyone. In this article, we'll dive into the 10 best family-friendly activities in Akron, Ohio, so you can make the most of your time in this vibrant city.
Akron Zoo – Where Wildlife Meets Adventure
Looking for a wild adventure that's close to home? Look no further than the Akron Zoo! This family-friendly attraction features over 700 animals from around the world. Wander through beautifully designed habitats and get up close and personal with fascinating creatures, from playful penguins to majestic big cats. The Akron Zoo also offers educational programs and interactive exhibits, making it an excellent opportunity for kids to learn while having a blast.
Stan Hywet Hall & Gardens – A Glimpse into the Past
Step back in time and explore the historic Stan Hywet Hall & Gardens. This Tudor Revival mansion, once home to F.A. Seiberling, the co-founder of Goodyear Tire and Rubber Company, offers a captivating glimpse into the opulent lifestyle of the early 20th century. Stroll through the meticulously landscaped gardens, where the beauty of nature blends seamlessly with architectural elegance. Don't forget to check out the special family-friendly events that often take place on the estate.
Akron Children's Museum – Play and Learn Together
For a day of interactive learning and play, the Akron Children's Museum is the place to be. This hands-on museum is designed to stimulate young minds and ignite their creativity. From a kid-sized grocery store to a mini construction zone, there are endless opportunities for children to explore and discover. The museum often hosts themed events and workshops, ensuring that every visit is a unique experience.
Cuyahoga Valley Scenic Railroad – All Aboard for Adventure
Hop aboard the Cuyahoga Valley Scenic Railroad and embark on a picturesque journey through the Cuyahoga Valley National Park. This family-friendly train ride offers stunning views of lush forests, tranquil rivers, and unique rock formations. Keep your eyes peeled for wildlife sightings along the way. The train hosts special family-themed excursions, making it a fantastic outing for all ages.
Akron Art Museum – Where Creativity Knows No Bounds
Introduce your family to the world of art at the Akron Art Museum. This contemporary art museum showcases a diverse collection of works that will inspire and captivate both young and old. The museum often features interactive exhibits and family programs, making it a fantastic place to nurture your child's artistic side while appreciating the beauty of human creativity.
Lock 3 Park – Seasonal Fun for All
Lock 3 Park is a vibrant hub of activity in downtown Akron. Depending on the season, you can enjoy ice skating in the winter, outdoor concerts in the summer, and a variety of festivals and events throughout the year. This versatile space is perfect for a family picnic or an evening of entertainment. Be sure to check their calendar for upcoming family-friendly events.
Akron Fossils & Science Center – Unearth the Past
Travel back in time with a visit to the Akron Fossils & Science Center. This hands-on museum is dedicated to showcasing fossils and educating visitors about the wonders of earth science. Kids can dig for fossils, explore interactive exhibits, and even meet some live animals. It's a great place to combine fun and learning for the whole family.
Goodyear Blimp – Up, Up, and Away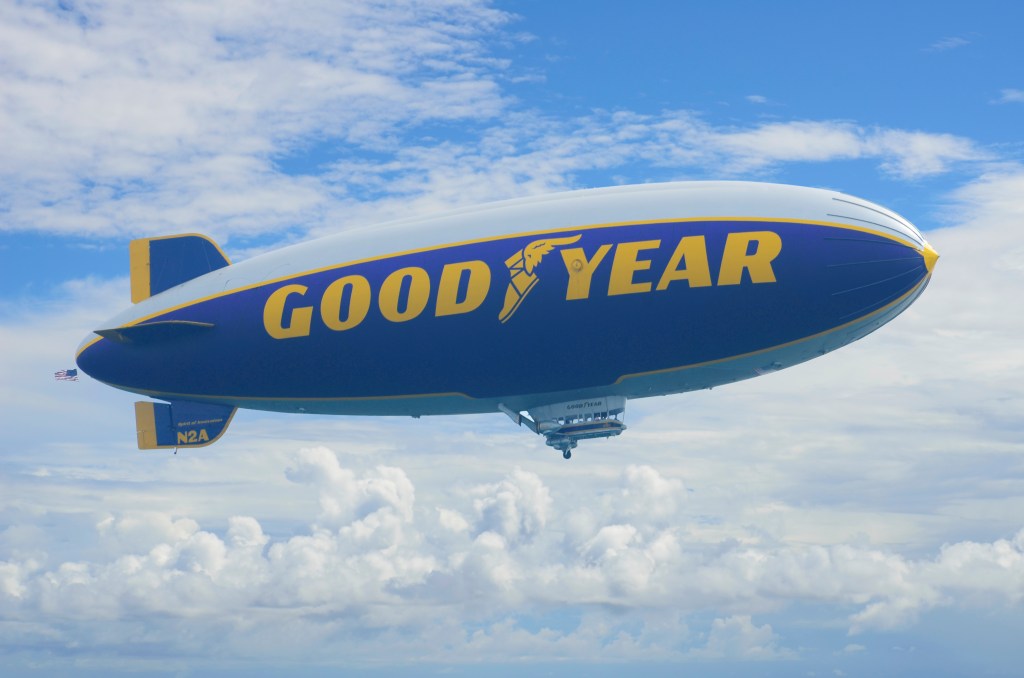 Ever wonder what it's like inside a blimp? Akron is home to the Goodyear Blimp, and you can take a tour to get a unique perspective of the city from the skies. The guided tours provide insight into the history of the blimp and its significance in aviation. It's an experience that will leave your family floating on air.
The Natatorium – Splash into Fun
If your family loves water adventures, The Natatorium in Cuyahoga Falls is the place to make a splash. This state-of-the-art aquatic facility offers a range of activities, from thrilling water slides to a lazy river. There's also a zero-depth entry pool for the little ones. It's the perfect spot to cool off and have some aquatic fun.
Summit Metro Parks – Nature's Playground
Nature enthusiasts in the family will appreciate the Summit Metro Parks. With numerous parks, trails, and nature centers, you can explore the beauty of Ohio's outdoors. From hiking and birdwatching to picnicking and wildlife spotting, there's something for everyone. Be sure to visit the F.A. Seiberling Nature Realm for an up-close encounter with native animals and beautiful gardens.
The 10 Best Family-Friendly Activities in Akron, Ohio – Summary
Akron, Ohio, offers a delightful blend of history, nature, and entertainment, making it the perfect destination for family-friendly activities. From the Akron Zoo to the scenic railroad and interactive museums, there's no shortage of things to see and do. So, whether you're a local looking for a weekend adventure or a visitor exploring the area, Akron welcomes you with open arms and a host of family-friendly experiences. Get ready to create cherished memories with your loved ones in this charming Midwest city!