Are you planning a family trip to Brownsville, Texas? You're in for a treat! This vibrant city nestled in the southernmost tip of the Lone Star State offers a plethora of family-friendly activities that will keep everyone entertained. From wildlife adventures to historical explorations and delicious dining options, Brownsville has something for every member of the family. So, pack your bags and get ready for a memorable journey through the 10 best family-friendly activities in Brownsville!
Explore the Gladys Porter Zoo
One of Brownsville's crown jewels is the Gladys Porter Zoo. It's not just a zoo; it's a captivating wildlife sanctuary that brings you face-to-face with over 1,500 animals from around the world. Kids will love the opportunity to see giraffes, lions, and exotic birds up close. The zoo also offers educational programs, making it a fun and educational experience for the whole family.
Step Back in Time at the Historic Brownsville Museum
Take a journey through time at the Historic Brownsville Museum. This museum is a treasure trove of artifacts and exhibits that chronicle the history of Brownsville and the Rio Grande Valley. From military history to cultural heritage, the museum offers an enriching experience that will appeal to history buffs of all ages.
Splash into Fun at Schlitterbahn Waterpark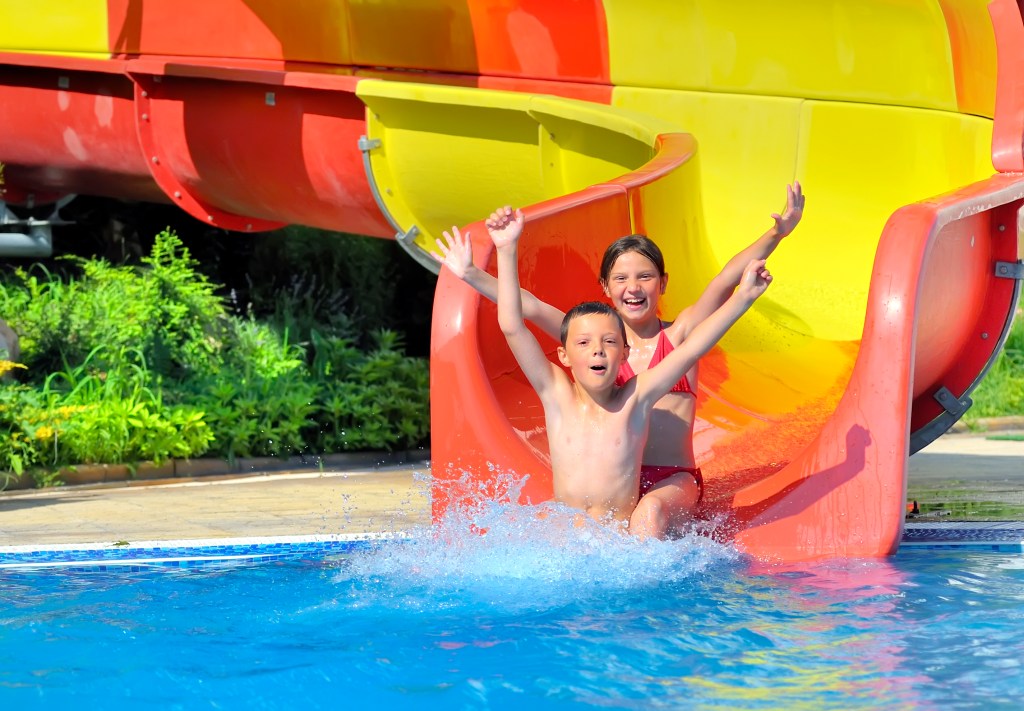 When the Texas sun is scorching, head to Schlitterbahn Waterpark. It's not just a water park; it's a water wonderland! With thrilling water rides, lazy rivers, and splash zones for the little ones, it's the perfect place to cool off and make a splash with your family.
Discover Marine Life at the South Padre Island Dolphin Research & Sea Life Nature Center
A short drive from Brownsville, South Padre Island is a haven for marine life enthusiasts. The Dolphin Research & Sea Life Nature Center offers an opportunity to get up close and personal with dolphins, sea turtles, and various sea creatures. It's an educational and awe-inspiring experience that will leave your family with unforgettable memories.
Picnic and Play at Linear Park
For a day of outdoor fun, visit Linear Park. This spacious park offers walking trails, playgrounds, and picnic areas, making it the ideal spot for a family day out. Enjoy a leisurely stroll along the resaca (a winding waterway), or let the kids burn off energy on the playground while you relax in the shade.
Immerse in Nature at Resaca de la Palma State Park
Nature lovers will appreciate the beauty of Resaca de la Palma State Park. This tranquil park is a haven for birdwatchers and wildlife enthusiasts. Explore its trails, spot unique bird species, and revel in the serenity of this natural oasis.
Get Creative at the Children's Museum of Brownsville
If you have creative minds in your family, the Children's Museum of Brownsville is a must-visit. This interactive museum is designed to stimulate young minds with hands-on exhibits and activities. It's where learning meets play, and your kids will have a blast discovering new things.
Take a Scenic Ride on the Brownsville Historic Trolley Tour
Hop aboard the Brownsville Historic Trolley Tour for a guided journey through the city's history. Learn about the architecture, culture, and stories that shaped Brownsville. It's an entertaining and informative ride for the entire family.
Enjoy Family Bonding at the Brownsville Farmers' Market
Spend a Saturday morning at the Brownsville Farmers' Market. It's more than just shopping; it's a community gathering. Sample fresh produce, artisanal goods, and indulge in local delicacies. It's a great way to connect with the community and savor the flavors of Brownsville.
Savor Local Flavors at Tony Roma's Ribs, Seafood & Steaks
No family trip is complete without savoring the local cuisine. Tony Roma's Ribs, Seafood & Steaks is a family-friendly restaurant that serves up mouthwatering dishes to please all tastes. From ribs to seafood, there's something for everyone.
The 10 Best Family-Friendly Activities in Brownsville, Texas – Summary
In Brownsville, Texas, family-friendly adventures await around every corner. Whether you're exploring the animal kingdom at the Gladys Porter Zoo, diving into history at the Brownsville Museum, or making a splash at Schlitterbahn Waterpark, there's never a dull moment. So, pack your sense of adventure and create lasting memories with your loved ones in this charming Texan city.