Cleveland might not be the first place you think of when planning a vacation, but it has plenty to do and can be a great place for families. The city hosts a range of family-friendly activities suitable for all ages and interests. There are famous museums and amusement parks as well as relaxing outdoor spaces and cultural landmarks; Cleveland has it all. Here are our picks for the top 10 family-friendly activities for an unforgettable trip to Cleveland.
Visit the Animals at Cleveland Metroparks Zoo
This zoo, which houses 3,000 animals from around the world, features themed exhibits and habitats, including the African Elephant Crossing, which has indoor and outdoor spaces from where you can observe the zoo's elephants. There's also a large indoor RainForest exhibit showcasing tropical plants and animals, as well as the Rosebrough Tiger Passage, which allows visitors to get up close with tigers and learn about their conservation.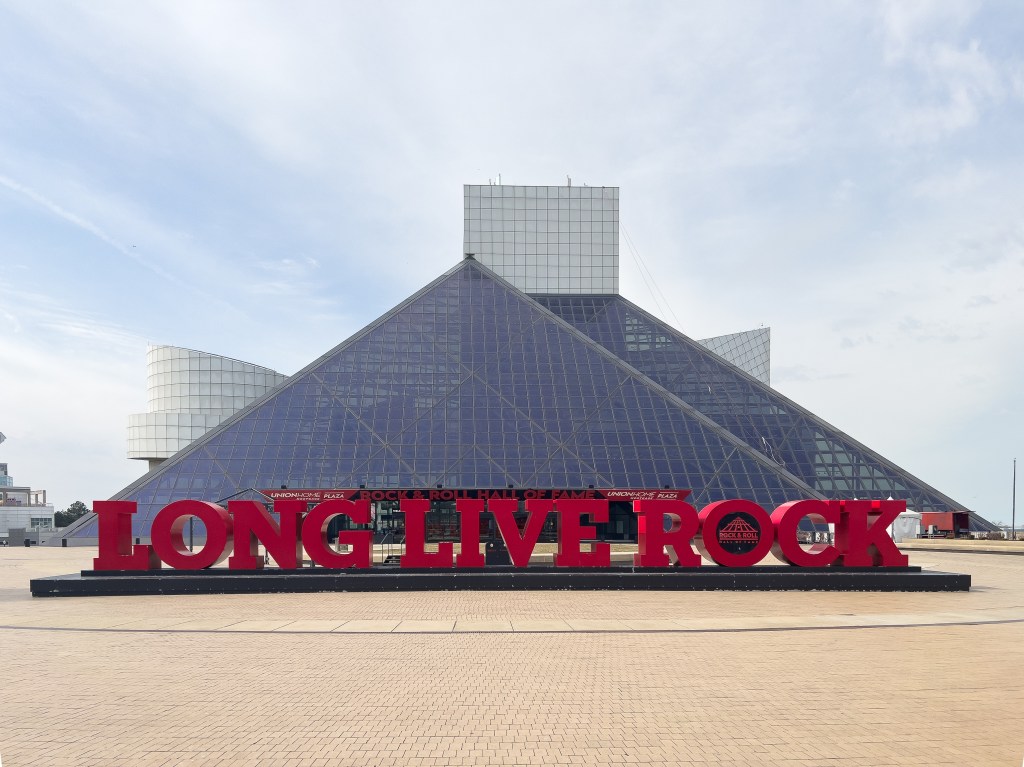 Go Back in Time at the Rock & Roll Hall of Fame
The Rock & Roll Hall of Fame is a paradise for music lovers and explores rock and roll's history and impact on culture through various immersive experiences. The museum boasts a collection of exhibits and interactive displays charting the evolution of rock and roll music. Featured artists include Elvis Presley, the Beatles, Jimi Hendrix, and many more. There are also educational programs and workshops, including a Rockin' the Schools program that offers music lessons to kids.
Think Like a Scientist at the Great Lakes Science Center
For a unique and engaging educational experience, try the Great Lakes Science Center, which features more than 400 exhibits on topics ranging from renewable energy and technology to dinosaurs and the human body. You can also check out the NASA Glenn Visitor Center, showcasing space exploration, both past and future. The kids can join in with various science programs and workshops, including a STEM camp during the summer.
Take a Tour of the Cleveland Museum of Art
This amazing museum houses an enormous collection of art spanning over 6,000 years of human history and containing more than 45,000 individual pieces. You'll find everything from ancient artifacts to contemporary photographs. For the kids, there are also family-friendly activities such as gallery tours, art workshops, and interactive exhibits that will help them learn more about culture and art.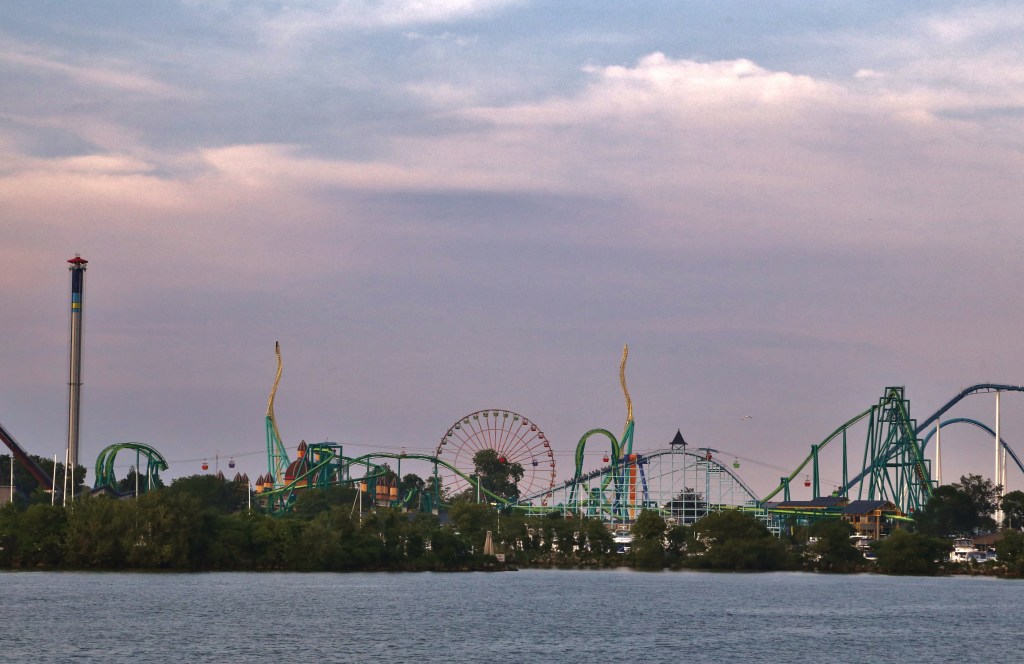 Fly High at Cedar Point Amusement Park
With more than 70 rides and attractions, including mind-blowing 18 roller coasters, this is a no-brainer for thrill seekers. The park sits only a short drive from Cleveland and offers attractions for all ages, from the aforementioned roller coasters to water rides and things for the younger ones, such as the Peanuts-themed kids' area. Live entertainment and dining options round off the experience, making it an ideal place for a full day of family fun.
Go for a Stroll at the West Side Market
This historic indoor/outdoor market has been serving the people of Cleveland for more than 100 years. The many vendors proffer goods, including fresh produce, meats, cheeses, and specialty foods. While you're exploring, you can sample the various delights and learn about Cleveland's diverse communities. The market also features one of Cleveland's well-known landmarks: the 137-foot clock tower.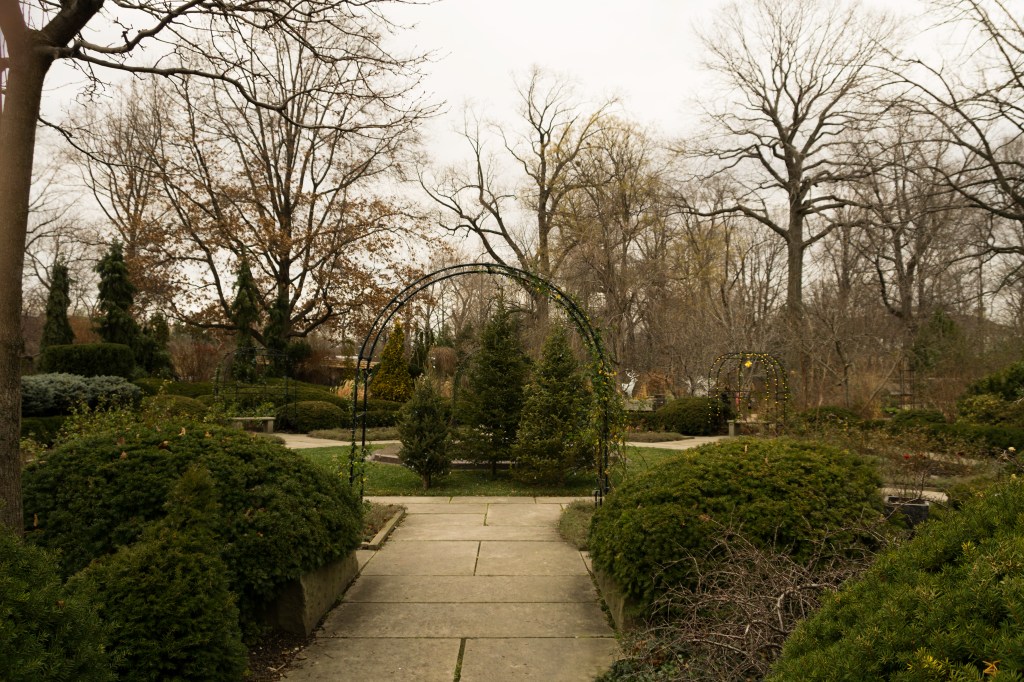 Get in Touch with Nature at the Cleveland Botanical Garden
Featuring a variety of outdoor gardens and indoor exhibits, the garden showcases the beauty and diversity of plants from around the world. You can check out the Glasshouse, a giant conservatory that contains two distinct environments—the spiny desert of Madagascar and the lush rainforest of Costa Rica. Family-friendly attractions and programs include the Hershey Children's Garden and nature walks.
Feed the Stingrays at the Greater Cleveland Aquarium
The Greater Cleveland Aquarium offers you the chance to encounter aquatic life from around the world. It has over 2,700 animals from 320 different species, including sharks, stingrays, and seahorses. There are a number of interactive exhibits to get involved with, such as touching (and feeding!) the stingrays. The aquarium also offers educational programs, behind-the-scenes tours, and animal encounters.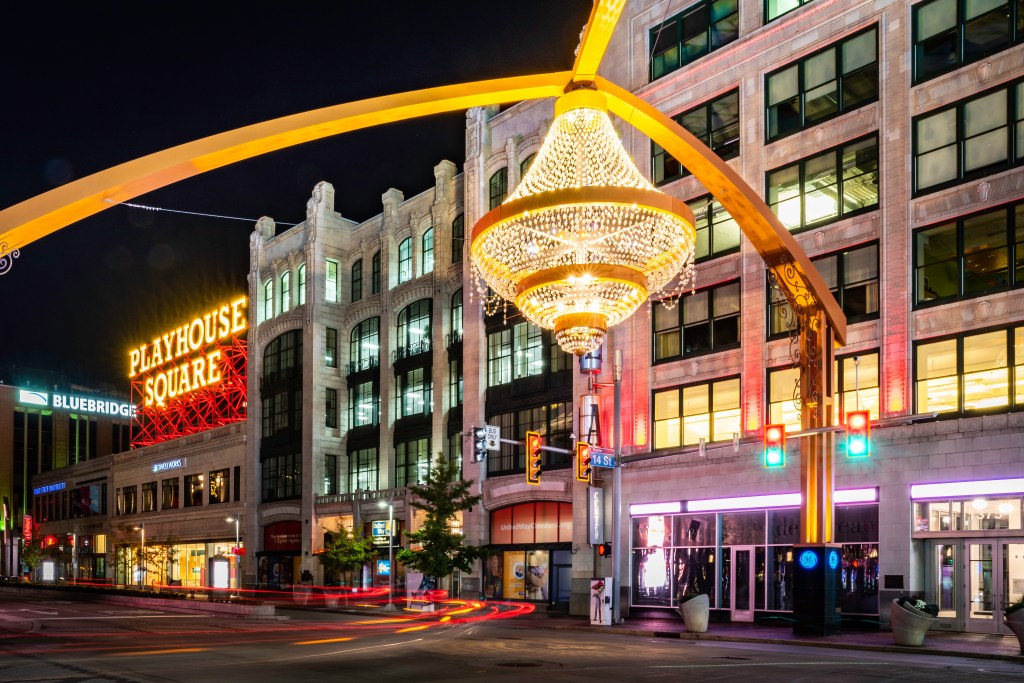 Take in a Show at Playhouse Square
This entertainment venue is the largest performing arts center outside of New York City. Throughout the year, it hosts Broadway shows, concerts, plays, and other performances. There is also special kids' programming, including children's theater productions and workshops that give the young ones a taste of the performing arts and allow them to participate in various activities.
Explore Different Cultures at the Cleveland Cultural Gardens
Located along Martin Luther King Jr. Drive, this park contains 35 gardens, each showcasing a different culture or nationality. Enjoy a stroll through sculptures, fountains, and other cultural features, and learn more about different cultures and traditions. The gardens host events throughout the year, including One World Day, a celebration of international food, music, and dance.
The 10 Best Family-Friendly Activities in Cleveland in Summary
If you're looking for fun and excitement, Cleveland might be the hidden gem to suit you. From wild encounters at the Cleveland Metroparks Zoo and adrenaline-pumping thrills at Cedar Point to cultural experiences such as the Rock & Roll Hall of Fame and the Cleveland Cultural Gardens, you're bound to find something you'll love. Whether you're interested in science, art, music, or nature, you'll enjoy this vibrant Ohio city.