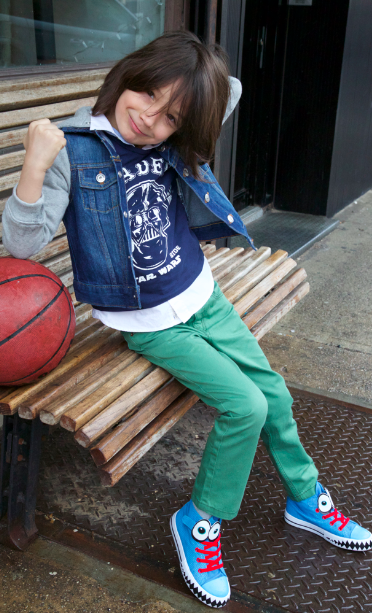 Life with my boy Nacho is busy. During the week, he has long days at school—learning Italian, studying art, and running around in gym class. By the time the weekend rolls around, it's all about packing lots of activities into 48 hours. On Saturdays, he plays basketball, runs around the park with friends, and goes to birthday parties. We spend Sundays hanging out at the farmer's market and getting ready for the week ahead. So, we need clothes that are versatile and comfortable, but they have to look good too (my boy is a fashionista, so the looking good part is essential).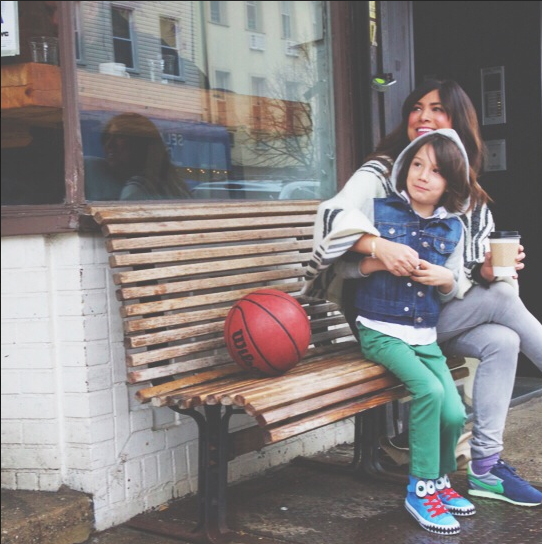 Luckily for me, Nacho loves H&M. My child has seriously strong opinions about style and clothes will fly out of his room if he doesn't like the outfit that I've chosen for him. But, I know that when I buy pieces at H&M, I won't hear him complaining. And I won't bust my budget either.
Since H&M is around the corner from my office, I'm there a lot. Nacho loves their colorful skinny jeans and tees, and I love that I can mix-and-match pieces all year long. The place has all of the essentials that seem to disappear into some alternate kid universe – you know, like socks, knit hats, and mittens—as well as super cool shoes.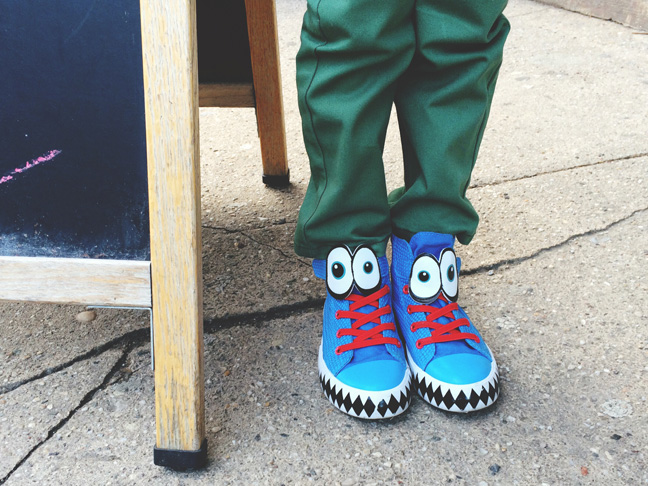 These sneakers are creative and fun (important to him) and affordable (important to me).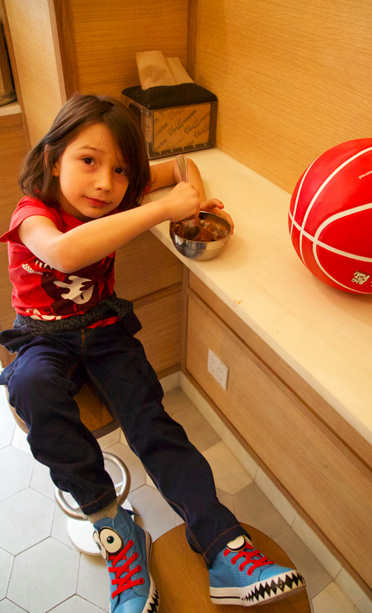 Ice cream is a Saturday treat for a job well done at basketball practice – and look how stylin' he is!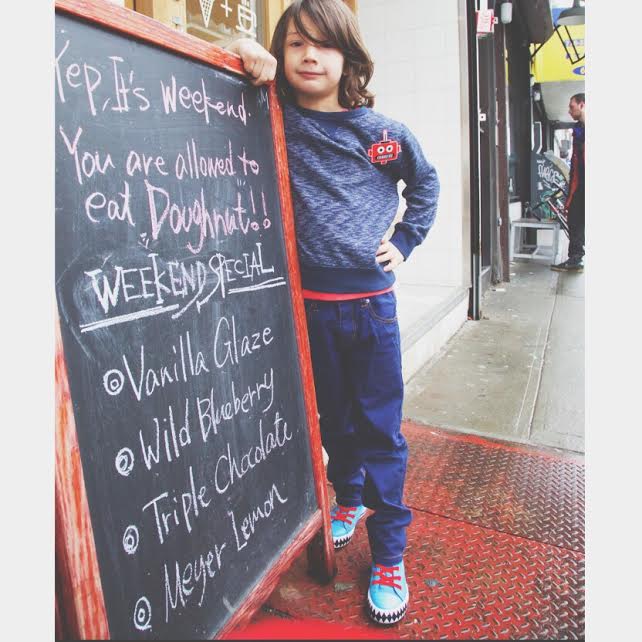 A robot patch is the perfect way to cover a hole in Nacho's favorite sweatshirt.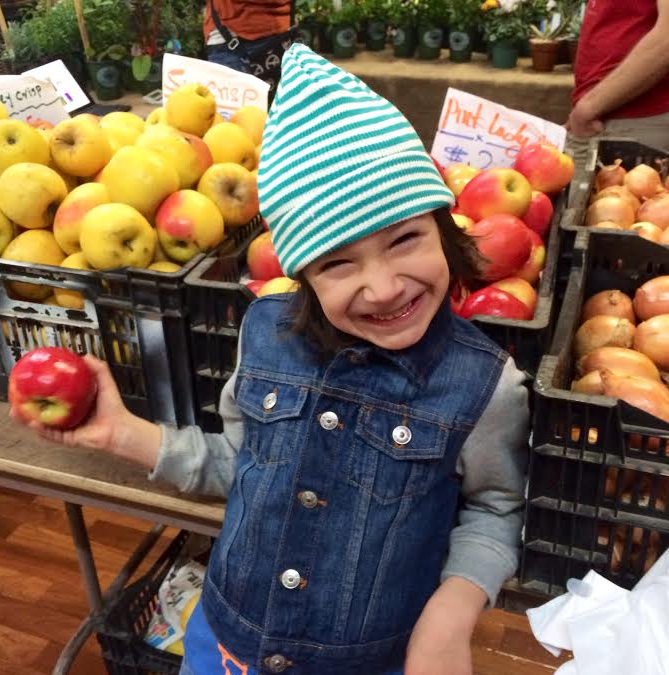 This spring cap helps beat the early morning chill during a trip to our local farmer's market.
We were so excited to try out some of H&M's new pieces for spring. Oh, and I've got a fabulous coupon for you! You can now enjoy 20 percent off of H&M's already affordable prices for kids – good through March 22, 2015! To shop online, use the code 2968 at checkout.
*This post is sponsored by H&M. The stories and opinions are my own.