Is it dessert? Is it juice? I guess you could say the TikTok's latest viral recipe is part refreshing beverage, part sweet treat. Like many recipes that go viral on TikTok (like the pasta chips, pesto eggs, cloud bread, 5-ingredient cookies and more this year) there are many adaptations of THE beverage of the summer: whipped lemonade. I'm officially a big fan. When I first heard that TikTokers were whipping powdered beverages into a thick lemonade topping, I thought it was weird. To be fair, most of these recipes seem weird from the start. However, I'm a believer now.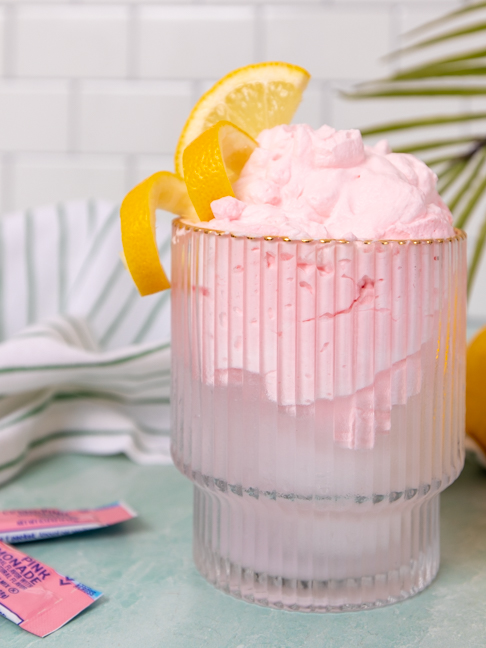 What is whipped lemonade? Unlike the typical recipe of water mixed with lemonade powder (or lemon juice and sugar), this version whips the powder with heavy cream. Then that flavored whipped cream sits on top of a glass of water. Once mixed or allowed to "melt" into the water, you get a delicious treat! It's like a slightly thicker, more decadent version of lemonade. People across the internet are making whipped lemonade with traditional powder, pink lemonade flavoring or even Kool-Aid packets. Alternatively, some creators make the recipe with a combination of whipped cream and condensed milk.
I found the version below to be the easiest way to make whipped lemonade. The amount of each ingredient is flexible based on your flavor preferences. Want more flavor? Add more lemonade powder. Want a sweeter drink? Add sugar to the whipped mixture or a bit of sweetened condensed milk. Want more lemony tang? Add lemon juice to the water in your glass. The fun thing about whipped lemonade is it's easy to customize or dress up/down depending on your mood.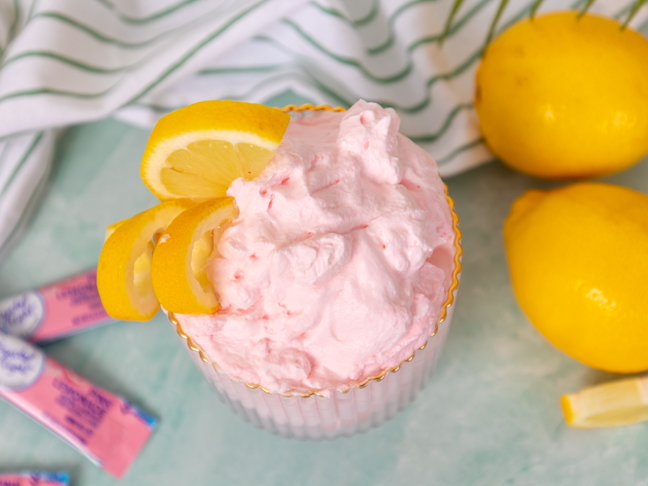 Psst, a little vodka in this recipe would also be delicious! 
Whether you want to make a treat for yourself or a sweet surprise for your kids, whipped lemonade is sure to be the hit of the summer! Try this pink lemonade version or use classic lemonade powder. I love the look of the glass piled high with the whipped lemonade, but in order to drink it, you'll need to give it a stir. If you prefer a different texture, you can mix the water into the whipped mixture before pouring over ice.
Here's how to make whipped lemonade with only 3 ingredients!