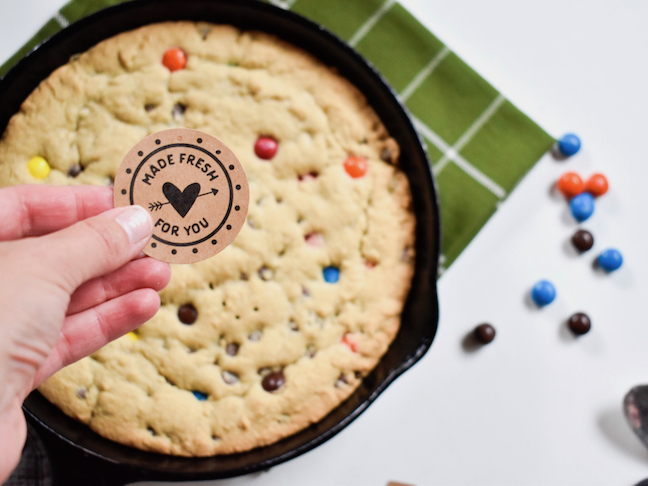 I love when my favorite foods meld into one. Take the pizoookie, for example. A pizzookie is a combination of two of my obsessions: a pizza and a cookie. Get it? Pizza + cookie = pizookie. It's genius, and delicious. It's basically a giant chocolate chip cookie that everyone can dig into, which is a dream come true for sweet lovers everywhere. You can get creative with the toppings, and even the cookie flavor. I daydream of adding peanut butter to my next homemade pizookie!
You can use your favorite chocolate chip cookie recipe or even your favorite sugar cookie recipe for this. We used the back of Nestle Tollhouse chocolate chip packaging, and adjusted it slightly. It's pizookie time!
Homemade Chocolate Chip Pizookie
Ingredients:
2 1/4 cups all purpose flour
1 tsp baking soda
1/2 tsp tsp salt
1 cup (2 sticks butter)
3/4 cup granulated sugar
3/4 cup packed brown sugar
1 1/2 tsp vanilla extract
2 eggs
1 cup semi-sweet chocolate chips, Nestle
1/2 – 1 cup peanut M&M's
Directions: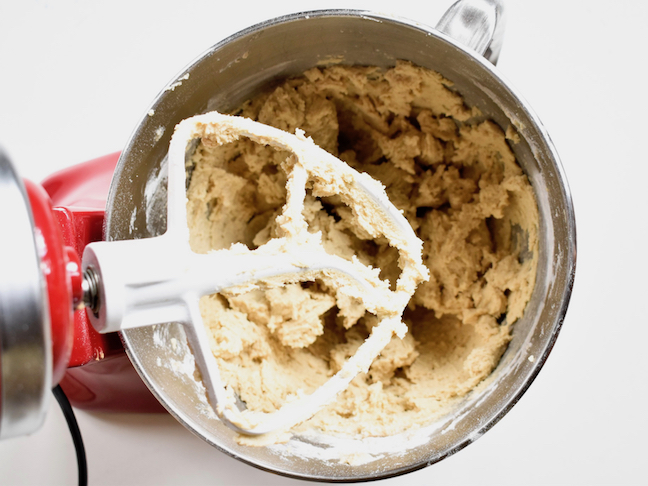 Step 1: In a large mixing bowl, beat butter, the sugars and vanilla extract until creamy. Add eggs, one at a time, and beat until well combined. Next, beat in the flour, baking soda, and salt.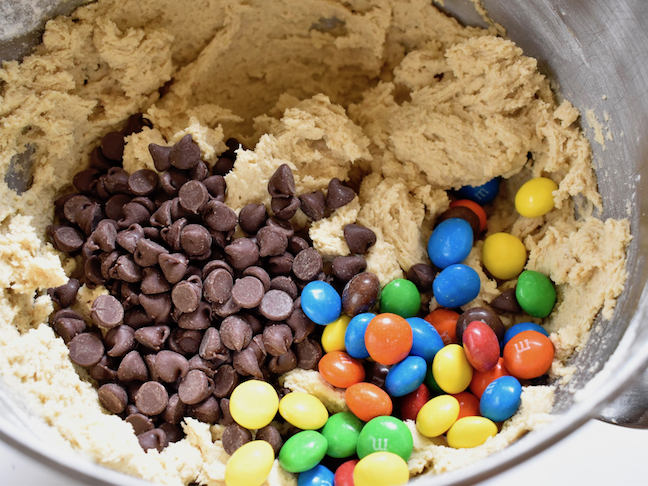 Step 2: Stir in the chocolate chips, and M&M's.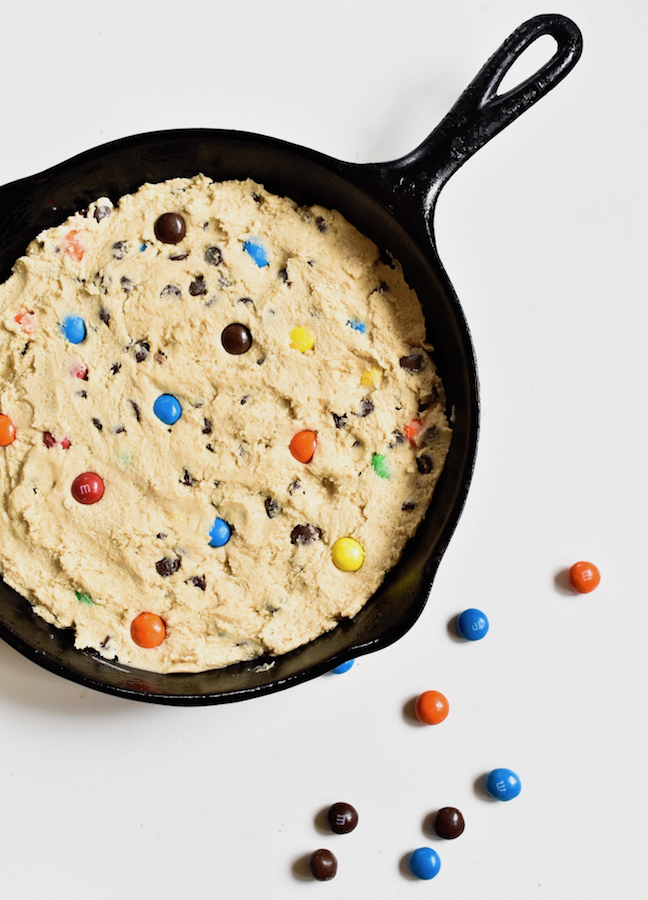 Step 3: Grease a cast iron pan. You can also use a 9 inch round glass pan if you don't have a cast iron pan. Add the cookie dough to pan and press down evenly.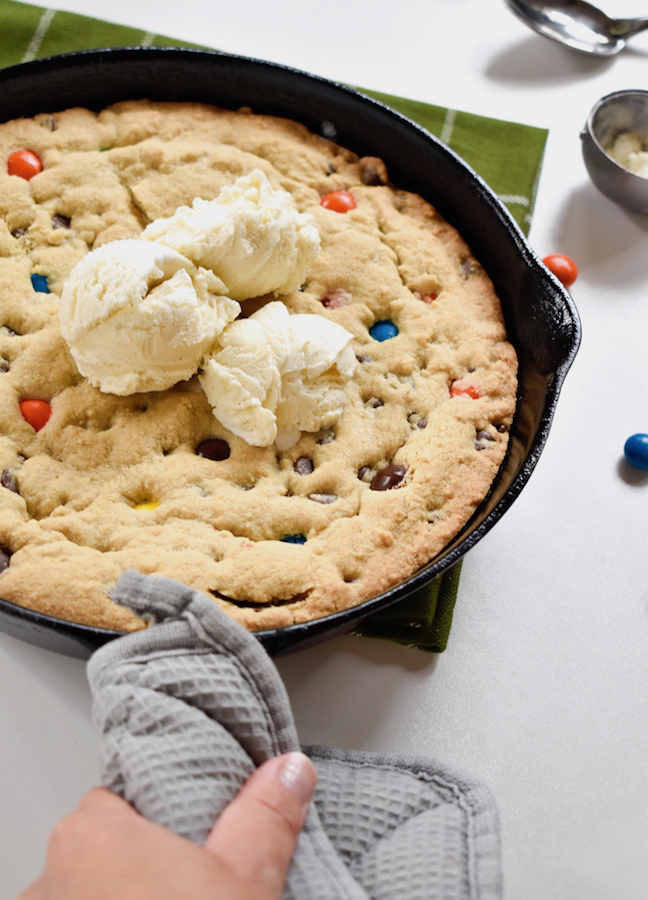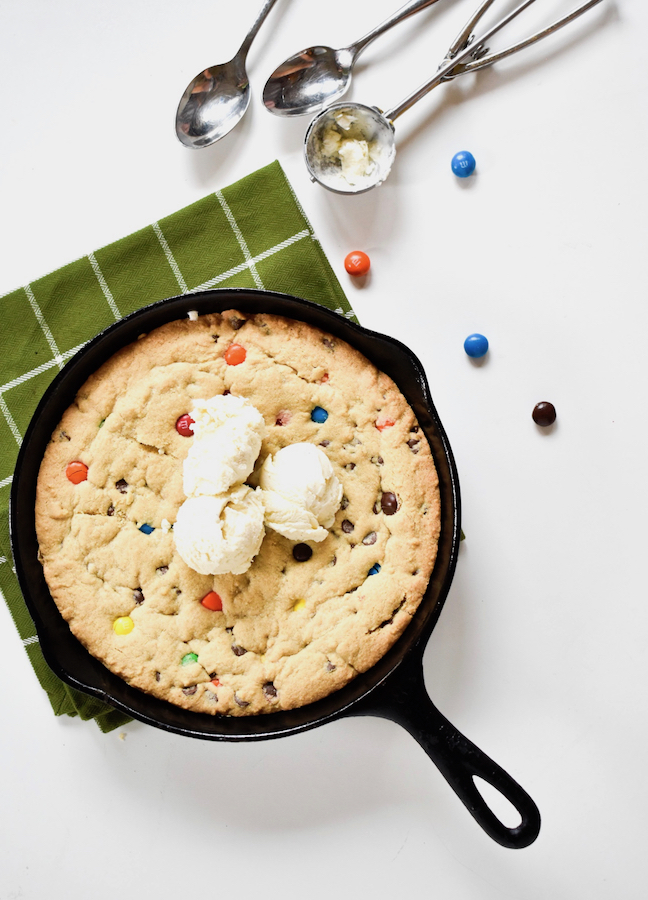 Step 4: Bake at 350 degrees for 20-23 minutes. Look around the edges to see if golden brown. It's totally amazing when the inside is a bit gooey. Scoop ice cream on top once it cools a bit, and add to the pizookie. Now, grab everyone a spoon and devour.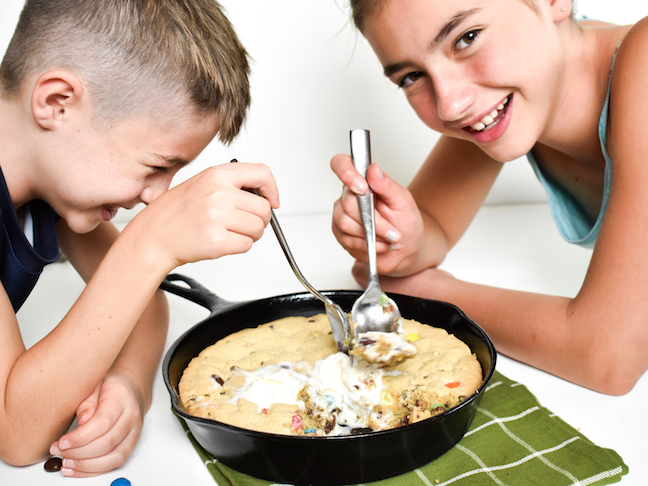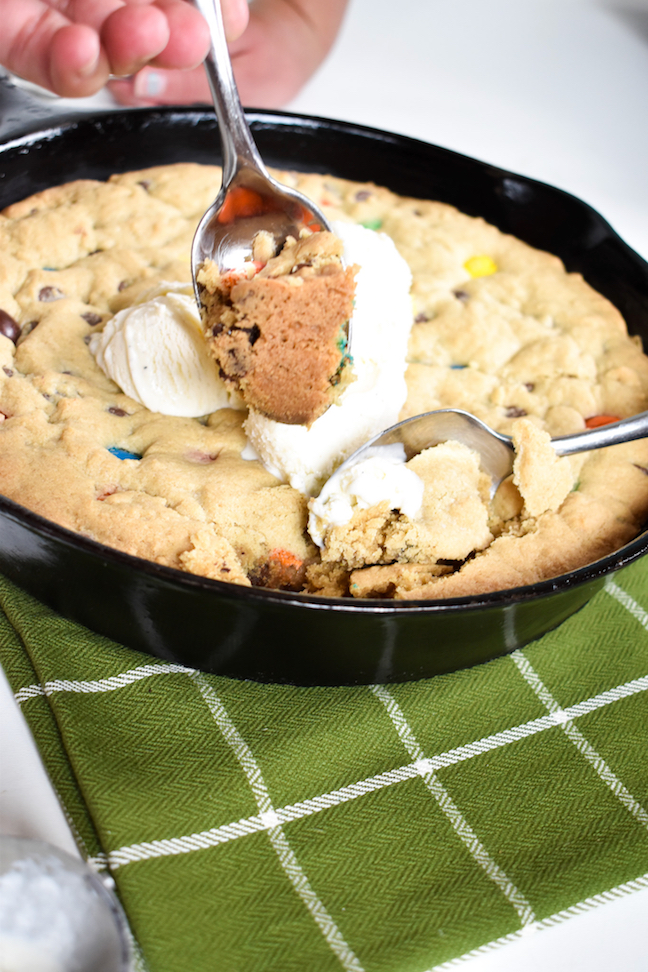 More Family Favorite Desserts: