This is one of my favorites because it's inexpensive, simple and appropriate for all ages.  It's also mess-free!  The rough sand paper allows kids to create using yarn instead of paint or crayons.  That means you can slip into the laundry room or unload the dishwasher without having to worry about coming back to a catastrophe.  Keep reading for full instructions on how to set up this project for your little ones.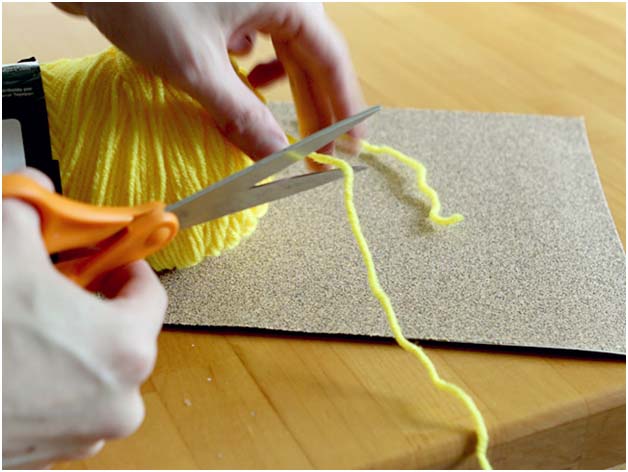 Start by cutting up lots of strips of yarn – the more colors and sizes, the better.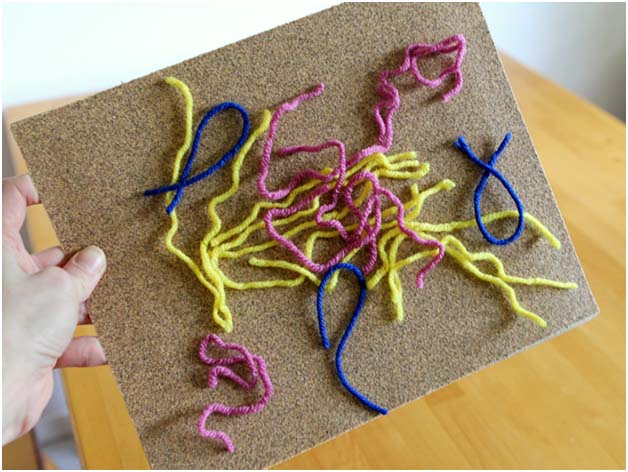 Then grab a standard sized sheet of sandpaper.  I used 60 grit here.  Just keep in mind, the lower the number the better the stick factor.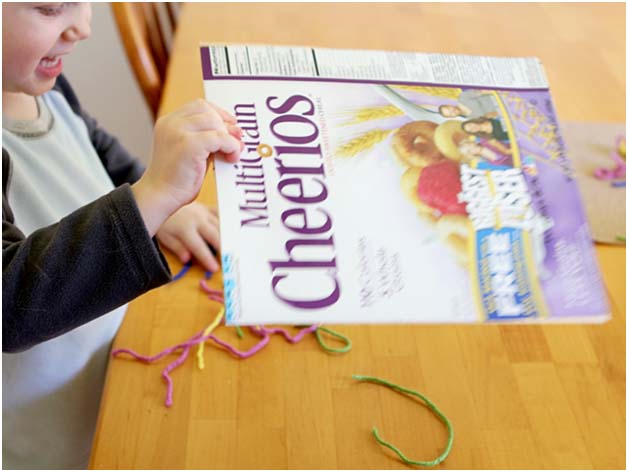 Since the sandpaper sheets are a little flimsy, I decided to use a cereal box to add some stability.  Trace an outline of the sandpaper and cut out the rectangle.  Then use a paint brush to smooth on a thin layer of school glue and attach the sandpaper.  Last, slip the newly glued sheet under a pile of books and let it sit over night.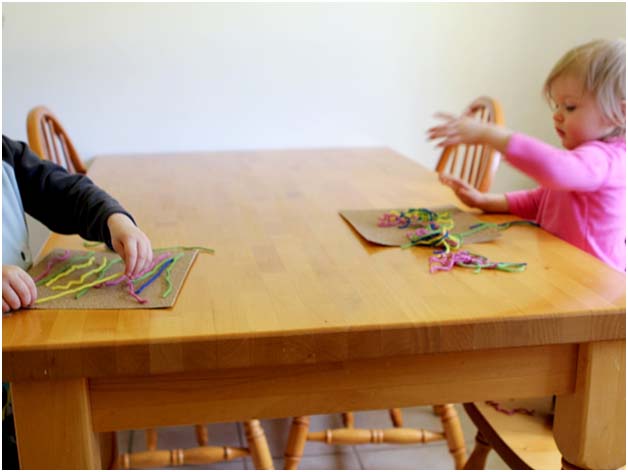 The next morning you'll be good to go.  You can see above my 19 month old liked to pile the yarn on while my 3 1/2 year old preferred strips.  They both loved flipping their creations over and watching the yarn slowly fall to the table.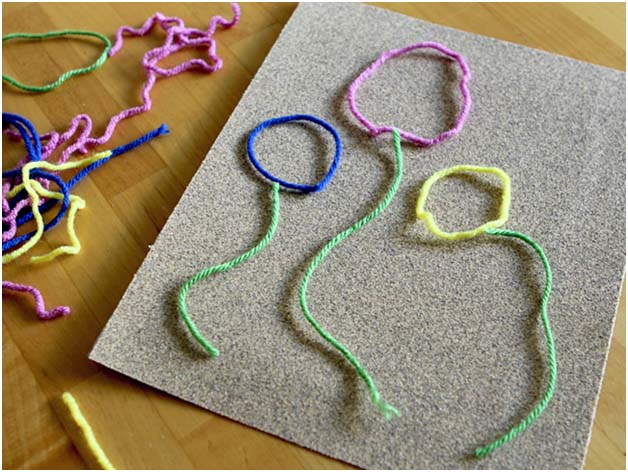 Older kids will have fun creating yarn "drawings".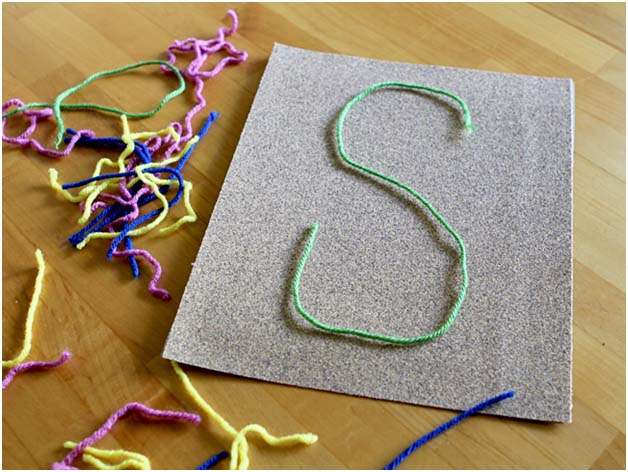 They can also practice letters and numbers.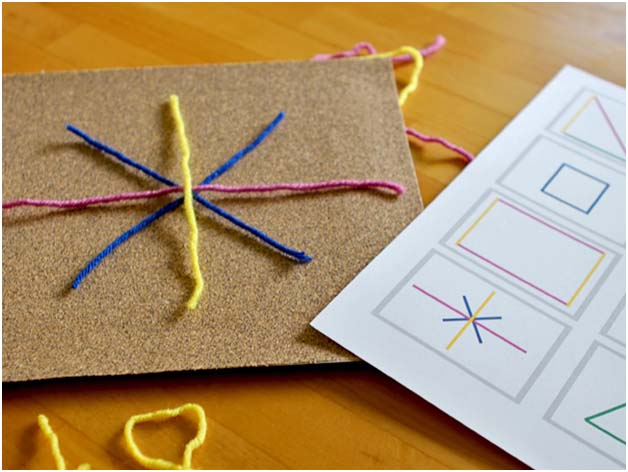 Finally, you can make simple line drawings for your kiddo to replicate.  Just make sure they have yarn pieces in the same colors and proportions as your drawings.  For a blank template to fill in, click here.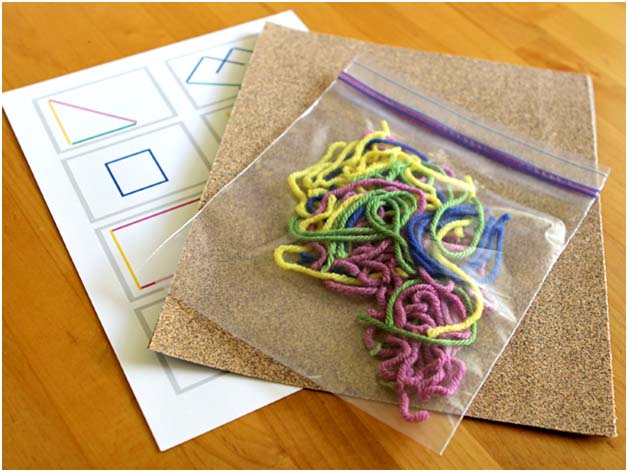 When you're all done, slip the yarn into a small bag and stash everything away for another day.